Experts state how COVID-19 affects Nigerian real estate sector
The impacts of COVID in real estate would not be felt now but later.
The Coronavirus (COVID-19) pandemic is having a far-reaching impact on all sectors of the global and Nigerian economy. The spread has grounded economic activities and the Real Estate sector is not isolated from it.
Contrary to the opinions of some critics that the sector would not be affected by the pandemic, which could be the reason governments pay little or no attention to the sector, operators explained that though the industry might not feel the effect now, especially in the second quarter of 2020, the impact would be felt before or by the end of the year.
A real estate practitioner and also the Vice President, Lagos Chamber of Commerce and Industry, (LCCI) Gbenga Ismail, explained that the impact of COVID in real estate would be felt later, because of the tenancy/rent structure of the sector.
Unlike what is obtainable in other climes like United Kingdom (UK) and the United States of America where rents are renewed on a monthly or quarterly basis, Nigeria may not feel the pressure now, as rents are paid in one or two years advance.
READ ALSO: China set to approve $5.3 billion for Ibadan-Kano rail project
According to Ismail, who spoke in an interview with Channels TV, most people that have either lost their jobs or whose salaries are slashed are likely to have paid their rents in advance before the virus, and that could still ease the tension for now, at least till the end of the year. He said:
"Right now, what happened is that by the period of the lockdown, you won't feel anything but by the third or fourth quarter of the year you start feeling it; then, we will see how it has affected Nigeria.
"By then, people won't be able to pay rents or buy houses as planned. We are not sure of where the monetary issues are going now and not sure if lending will continue into the real estate sector. We are yet to see some of these things going on.
"Even in inventories, where developers have put houses out for rent, the concern is who is going to rent them? Before COVID-19, we wait 6 months before houses get rented or leased but now it may not be less than 12 months. The immediate impact would soon start to reveal itself."
Will tenants also request for a moratorium from property owners?
Ismail added that tenants would likely plead for a moratorium because businesses may have been affected and some might have lost their jobs.
"Those who have mortgages and possibly in the risk areas of losing their jobs will definitely have discussions with their lenders if that happens. I think the mortgage firms have to listen and think of how to help them because the COVID situation is a force majeure, which nobody expected. People are being forced to make decisions that they did not plan to make," he added.
READ ALSO: From pandemic to poverty: Nigeria's future with COVID-19
Is the government offering incentives or bailout?
Another real estate practitioner, Ranti Ajao, expressed his displeasure over what he described as government negligence and insensitivity to the sector. According to him, the real estate has been taken for granted by everybody, including the government. He said:
"Government does not realize what it has to do for the sector. When the government is offering bailout or supports for other sectors, it needs to consider areas where the building materials are coming from, like developers, interest rate, contractors who are going into these areas because they would be affected. If they get affected by any of those variables that have been affected by the lockdown, they won't be able to deliver.
"If you look at the stakeholders' situation in the real estate value chain, from acquisition, construction, and all the areas connected, there must be a way for the government to intervene, especially taxes and levies, without necessarily having to put money in someone's hands, but the things that add into the cost of the building must be looked into."
READ MORE: What Nigeria stands to gain from new National Broadband Plan
But is there light at the end of the tunnel?
The experts insisted that the real estate sector had always overcome every problem it faced and the COVID-19 pandemic would not be an exception. "When the global financial crisis struck the world in 2008, it was real estate driven but it turned around in 3-4 years and now it is providing wealth for some people. COVID is a health crisis, which is temporary," Ismail added.
What it means to investors
Asset value will drop and that means this is the time for investors to invest in the sector because it may come out rapidly and prices will increase and effectively return the value it may have lost then.
Nobody should panic. Stay focused, invest in real estate and all will be well. For new entrants, don't hold cash, keep enough cash that can take you from day to day, and invest in an asset that will give you value tomorrow.
CBN adjust naira from N360 to N380 at SMIS
Reports reaching Nairametrics indicates the CBN has instructed bidders at its Secondary Market Intervention Sales (SMIS) to increase their bidding price to N380/$1 floor. The SMIS is the market where importers bid for forex using Letters of Credit and Form M.
According to our sources, the central bank informed banks that they will only accept bids from N380/$1 and above and no longer N360/$1 meaning those who bid lower will not get any forex allocation. Transaction success in this market is based on bids with those who bid higher than the floor as they are often in an advantageous position to secure forex.
This is essentially a huge attempt at unifying the naira and another adjustment of the exchange rate by the CBN. Recall the CBN Governor had informed investors that the bank will be unifying the exchange rate towards what is being traded at the NAFEX market where investors and exporters trade forex.
Nairametrics understands a circular has been sent to banks but we are yet to see it.
The SMIS window was created by CBN for importers to ease the pressure faced by businesses in the foreign exchange market through sales of foreign currency to authorized dealers (wholesale) or to end users through Authorized dealers. Businesses usually conduct their bid for forex at the SMIS window every two fortnight.
Currently, rates are set at a floor of N360/$1 and a ceiling of N385/$1. Thus bidders are expected to bid within that range. The higher the bid the better your chances at getting forex. It is unclear if there were any buyers that bid above N360 as we gather most of the importers were not informed of the changes in prices until today.
In February, the CBN has injected $218.41 million into the inter-bank retail Secondary Market Intervention Sales (SMIS). The dollar sold at the time meant for only agricultural and raw materials sectors, is in continuation of its intervention in the inter-bank foreign exchange market. In May, the central bank surprised the market by injecting estimated $90-$100million to the system.
Banks' stakeholders express 4 main concerns bothering the sector right now
Banks are more concerned about the arbitrary nature and lack of understanding of the CRR debits.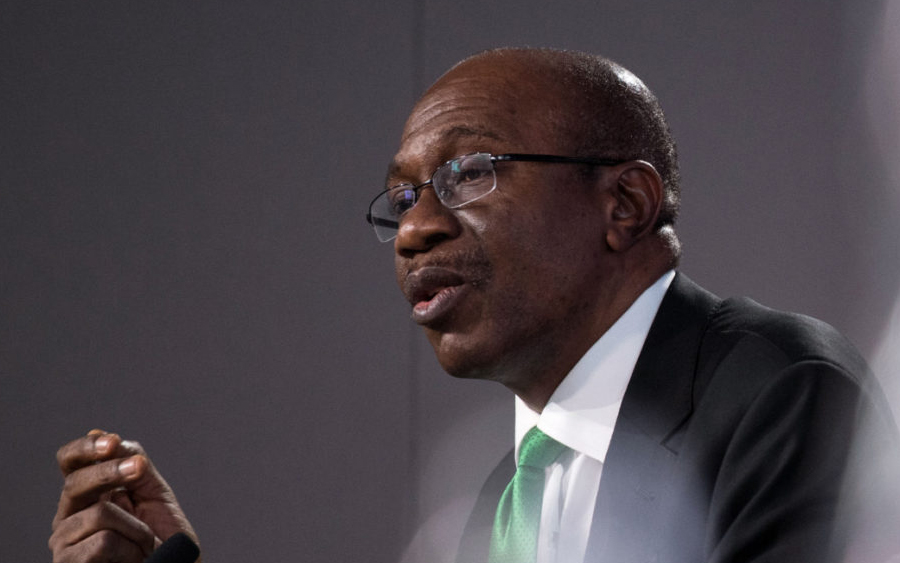 Stakeholders in the Nigerian banking sector have raised concerns over four main issues that are threatening their investments at the moment.
These concerns range from the perceived "unorthodox monetary policy" moves of the apex bank, to FX liquidity issues, and of course the negative impacts of the COVID-19 pandemic.
These concerns were raised by the representative of some of the country's top banks (Zenith Bank Plc, FBN Holdings Plc, United Bank for Africa Plc, Guaranty Trust Bank Plc, and Stanbic IBTC Holdings Plc) who recently attended Standard Chartered Bank's 2020 Africa Investor's Conference.
READ MORE: Bank Hold-Cos are expected to fare better in new era of Nigerian banking
Focus on the issues raised
According to an executive summary of the conference which was made available to Nairametrics, banks' stakeholders are especially worried about the following:
The negative impacts of CBN's constant CRR debits.
The issue of naira's liquidity management.
They are also worried about FX liquidity (or the lack thereof), as well as the exchange rate unification at CBN's different windows. When will the CBN resume dollar sales to foreign portfolio investors in the I&E window?
Lastly, banks' stakeholders are worried about COVID-19 and its impacts on earnings outlook, loan restructuring, and asset quality.
Part of the document containing the executive summary of the conference said:
"Banks are more concerned about the arbitrary nature and lack of understanding of the CRR debits as it makes it difficult for them to plan. Most are increasing steps to reduce balances with the CBN to limit debits.  According to the CBN, CRR balances with the CBN currently stand at N10tn, 22% of sector assets and 50% of sector deposits. This is negative for NIMs, but funding costs have also declined, dampening the impact. Most of the banks have presented loans to the CBN for restructuring but are still engaging with clients. According to the CBN, loans presented by the sector for restructuring account for 32.9% of total loans, implying an overall weakness in sector asset quality, which we will likely not see in asset quality deterioration by FY20e given the regulatory forbearance.
"Sector NPL ratio currently stands at 6.6% vs. 11% in April 2019. Banks continue to maintain their position of following strict credit processes to drive credit growth, and not grow loans aggressively due to pressure from the loan-to-deposit ratio (LDR) minimum lending policy of the regulator.
"The improvement in oil prices has also reduced the concerns of asset quality deterioration in oil and gas exposure. Obligors in the sector have a breakeven cost price at the USD30/bbl level. Some banks expect further devaluation in the currency at the official window, given the depressed FX revenue outlook from
lower oil prices, but acknowledge the backward integration drive of government to improve corporates' sourcing of raw materials locally to reduce pressure on FX due to imports."
Download the Nairametrics News App
Recall that there have been different reports and forecasts about the recent negative pressures on Nigerian banks and how their earnings/profitability might take a hit. And this is probably the first time these banks are acknowledging and speaking up about these changes. It is unclear, at this point, what the CBN might do to remedy some of the concerns raised.
In the meantime, you may download the full report containing the key takeaways from the conference by clicking here.
Big 4 earn N 7.53 billion auditing Nigeria's biggest companies
A ranking of which audit firms earned the most of 25 of the largest companies on the NSE.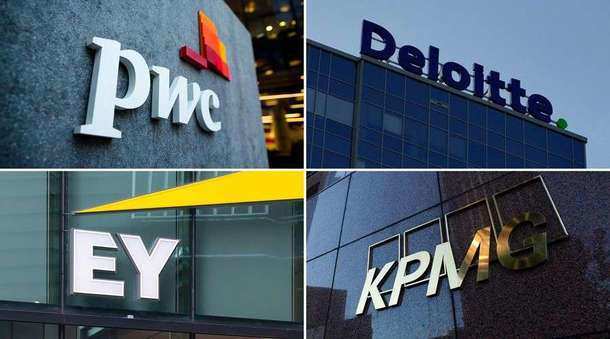 The four biggest audit firms in Nigeria PWC, KPMG, Deloitte, Ernst and Young earned a sum of N7.53 billion as audit fees from Nigeria's most capitalized firms in 2019.     
The fees were earned by auditing 25 of the largest companies on the Nigerian stock exchange. According to data from Nairalytics, a research arm of Nairametrics, the four firms increased their revenue by 5% compared to N7.17 billion generated from the same companies in 2018. Nairalytics based its analysis on quoted companies as they are by law required to publish their annual reports. Private companies are not mandated to publish their annual reports in Nigeria.  
Competition between the big 4 audit firms as they are classified intensified in the period under review as our research showed that PWC carted with the highest share having earned auditing some of the largest companies on the stock exchange. KPMG was a close second and is often thought to be the largest audit firm in the country by revenue when you add several other privately listed firms that they audit.  
However, in this analysis, we looked at figures contained in the audited accounts of the largest 25 companies on the stock exchange who make up over 80% of market capitalization.  The companies include, Access Bank, GT Bank, Dangote Sugar, Dangote Cement, Zenith Bank, UBA, Guinness Nigeria, NB Plc, Intl. Breweries, BUA Cement, NASCON, Dangote Sugar. Others include, Fidelity Bank, Total Plc, Flour Mills Plc, Transcorp, Seplat, Sterling Bank, FBNH, Stanbic IBTC, Union Bank, Custodian Investment, Nestle, Unilever and FCMB.
READ MORE: NNPC releases audited financial statements, refineries record losses of N154 billion
---
PWC
PWC grew its income from N3.39 billion in 2018 to N3.59 billion in 2019. Its earnings are diversified across banking, brewery, consumer goods and cement sectors. The banking sector contributed a significant 91.8% (N3.29 billion) of its total income, one of which includes GT bank, the most capitalized bank on the stock market. The audit firm received N791 million from the bank representing 23% of total revenue earned by the firm.  
PWC was on the books of MTN Nigeria in 2018, earning N271 million from auditing their accounts but has been replaced by another firm, Grant Thornton in 2019. However, it replaced that loss with a N389 million increase in income from banking between 2018 and 2019.  
Banking – 2018 N2.9 billion/ 2019 N3.2 billion.  
Brewery – 2018 N98 million/2019 N98 million  
Cement – 2018 N39 million/2019 N114 million  
Consumer Goods – 2018 N71 million/2019 N80 million  
Telecomm – 2018 N271 million/ 2019 Nil
Companies – Access Bank, FBNH, GT Bank, UBA, Guinness Nigeria, International Breweries, BUA Cement, Dangote Sugar, NASCON. 
READ ALSO: Some experts are uncertain of what to expect from money markets in H2 2020
---
KPMG
The international audit firm grew its earnings by 5.5% from its 8 clients on our list from N2.37 billion received in 2018 to N2.51 billion in 2019. The banking sector remained a dominant source of revenue for the audit firms with about 76% of total revenue accrued. Zenith Bank paid KPMG about N892 million in audit fees in 2019 representing 35.6% of the audit firms' earnings auditing top firms. Zenith Bank is also Nigeria's most profitable bank. KPMG also audited a diversified list of quoted companies across the banking, cement, consumer goods and oil & gas sectors.  
Banking – 2018 N1.8 billion/ 2019 N1.88 billion.  
Cement – 2018 N128 million/2019 N128 million  
Consumer Goods – 2018 N404 million/2019 N443 million  
Oil and Gas – 2018 N36 million/ 2019 N46 million  
Companies – FCMB, Stanbic IBTC, Union Bank, Zenith Bank, Lafarge, Flour Mills Plc, Unilever, Total Plc. 
---
EY
Ernst and Young came third on our list with a total earning of N746 million in 2019 from five companies on our tracker list. The five companies include, Fidelity bank, Sterling bank, Custodian Investment, Transnational corporation and Seplat Petroleum.  
However, the firm's earnings recorded a slight decline when compared to N752 billion recorded in 2018. This was due to the reduction in audit fees received from Seplat Petroleum. EY only has two banks on its list and this includes Fidelity and Sterling Bank both contributing a combined N414 million in earnings last year.     
Banking – 2018 N413 million/2019 N414 million  
Oil and Gas – 2018 N180 million/2019 N170 million  
Others – 2018 N159 million/2019 N162 million.  
Companies –Fidelity Bank, Sterling Bank, Seplat, Transcorp, Custodian Investment 
---
Deloitte
The oldest indigenous accounting firm in Nigeria earned a total of N691.6 million in audit fees in 2019 compared to N660 million in 2018. Surprisingly, Deloitte does not have any of the major banks included in our list but works with Ahmed Zakaria to audit the accounts of one of the largest cement company in the country, Dangote Cement. Other companies on the list include, Presco, Nigerian Breweries, and Nestle Nigeria.  
Deloitte in Nigeria is a merger between Akintola Williams and Deloitte Global.  
 Agriculture – 2018 N29 million/2019 N31.6 million  
Brewery –2018 N57 million/2019 N61 million  
Cement – 2018 N539 million/2019 N561 million.  
Consumer Goods – 2018 N35 million/2019 N38 million  
Companies – Presco, NB, Dangote Cement, Nestle.  
---
A look at what happened in 2017  
A similar study carried out by Nairametrics in 2017 showed that the big 4 audit firms earned a sum of N6.4 billion as audit fees in 2016 with PWC scooping the most earnings of N2.5 billion followed by KPMG with N2 billion. Ernst and Young also earned about N1.1 billion in 2016 and Deloitte earned N530.2 million in audit fees.