Nigeria is falling into China's debt trap
Nigeria lacks accountability, transparency, and responsibility to refund its loans, according to Dr Bongo Adi, the Director of Centre for Infrastructure Policy Regulation and Advancement (CIPRA) at the Lagos Business School.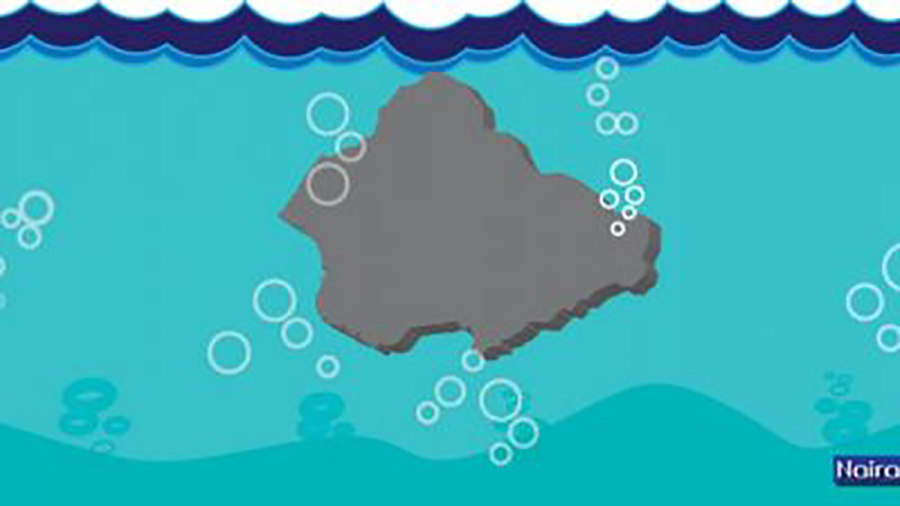 Nine days ago, the House of Representatives mandated some of its committees to investigate all China-Nigeria loan agreements from 2000 to date. The intention of the green chamber here was to ascertain the viability of the facilities, then regularize and renegotiate them, especially as the country is expected to slide into recession this year.
There and then, Ben Igbakpa, one of the legislators, moved a motion on the need to review and renegotiate existing China-Nigeria loan agreements. The motion was adopted.
READ ALSO: Nigerian assets that may be taken over by China
Why it matters…
Igbakpa argued that the agreement should be investigated as there were global concerns about the alleged fraudulent, irregular, and underhand features of Chinese loan contracts with some African countries, which had resulted in a new form of economic colonialism foisted by China.
Meanwhile, Nigeria has obtained 17 Chinese loans to fund different categories of capital projects, and Nigeria will still be servicing the Chinese loans till around 2038, which is the maturity date for the last loans obtained in 2018.
The lawmakers' concern is worthy to be considered. Nairametrics found that the history of Chinese loans, especially in Africa, is a growing concern. Several observers, including some of the United States Representatives, have warned many nations on what they described as Chinese Debt trap diplomacy, as the Asian nation allegedly used finance as a weapon in many developing countries.
READ MORE: COVID-19: Could Africa's Awakening be the Silver Lining?
Victims of Chinese alleged Debt trap diplomacy
Since all Chinese loans are tied to infrastructural developments, some of the African nations have had to forfeit their stakes in the infrastructure, which they used as collateral, after they defaulted. For instance, $7.4 billion of Zambia's total $8.7 billion foreign debt is owed to China, representing a large debt burden, given the relatively small size of Zambia's economy. It was reported in late 2018 that the Zambian Government was in talks with China that might result in the total surrender of the state electricity company ZESCO as a form of debt repayment since the country had defaulted on the plethora of Chinese loans for Zambia's infrastructure projects.
Also, Kenya may soon lose its largest and most lucrative port, Port of Mombasa to its creditor (China) after it defaulted in the refund. This could force Kenya to relinquish control of the port to China.
One of the most cited examples of alleged debt-trap diplomacy by China is a loan given to the Sri Lankan Government by the Exim Bank of China to build the Magampura Mahinda Rajapaksa Port and Mattala Rajapaksa International Airport. The state-owned Chinese firms' China Harbour Engineering Company and Sinohydro Corporation were hired to build the Magampura Port at a cost of $361 million, which was 85% funded by China's state-owned Export-Import Bank at an annual interest rate of 6.3%. Due to Sri Lanka's inability to service the debt on the port, it was leased to the Chinese state-owned China Merchants Port Holdings Company Limited on a 99-year lease in 2017.
Can Nigeria refund the loans? Expert say …
Nigeria owes China about $3.1 billion, more than 10% of the $27.6 billion external debt stock. Minister of Finance, Zainab Ahmed, disclosed in February that the Federal Government decided to go for a $17 billion loan from China as the World Bank and the African Development Bank's (AfDB) failed to show much interest in Nigeria during the recession.
But can Nigeria refund the loan? Experts think otherwise, as they argue that if care is not taken, the nation may fall into the Chinese Debt Trap.
In an interview with Channels TV, the Director of Centre for Infrastructure Policy Regulation and Advancement (CIPRA), Lagos Business School, Dr Bongo Adi, explained that Nigeria lacks accountability, transparency, and responsibility to refund the loans. He noted that when it comes to loans, Nigeria has failed to implement the three factors in its engagement with the Chinese.
According to him, Chinese Exim Bank has offered $6.6 billion to Nigeria and that is quite significant. He said:
"We have to look at the total debt and the capacity to repay not just to China but to our creditors. Our Debt independent revenue is at 96% now. That means for every N1 we earn, 96 kobo is used to refund loans. That has passed a critical threshold.
"What it means is that we lack the ability and we don't have the headroom anymore to repay because our independent revenue has been strangulated by our enormous debt hanging over the Federal Government as it stands now."
READ MORE: A Post-COVID Economy
He also expressed concern that increasing Chinese loan is an indication that the nation has not considered the history of Chinese loans. He said:
"Out of 64 countries that host the Chinese Belt and Road initiative projects, 20 have gone under distress and 8 are about to lose their sovereign debt sustainability if they should take any further loan. If that were supposed to be a good guide, it means Nigeria needs to be very careful when we are borrowing from the Chinese.
"We have seen this Chinese cycle and need to be careful. What normally happens is that the Chinese will begin to take over infrastructure asset, which is what some call Chinese Chopstick Imperialism and the experience is not just pleasant. Chinese strategically tie loans to infrastructure and that is with the intention of taking possession of the infrastructure asset if there is the default, as such asset became their collateral."
READ MORE: Nigerian Pharmaceutical importers lament over impact of Coronavirus
Meanwhile, contrary to the belief of some pro-government pundits that the Abuja-Kaduna rail was a success, a Chartered Accountant, Peter Adebayo, said that It depends on how the success is qualified. He said:
"When you look at the economics of the project, questions have been asked. Minister of Transportation has said in a forum that government subsidised the project by 60%. Now, that the cry all over is for the government to remove subsidy, will the project continue to be sustainable if the subsidy is removed?
"If that is the case, will we be able to repay the debt? What is the impact of all these, we need to be careful. We should look away from PPP and focus on Blended finance. It is a strategic move where you bring in development finance with some philanthropic funds to activate private capital into infrastructure development. Our debt is high and it is a precarious situation for everyone. We cannot do without taking loans but the government has displayed incapacity and incompetence to manage projects."
Lack of vaccine access will reduce Africa's economic growth compared to rest of world – IMF
IMF forecasts that Nigeria is expected to grow by 2.5% in 2021 and 2.3% in 2022.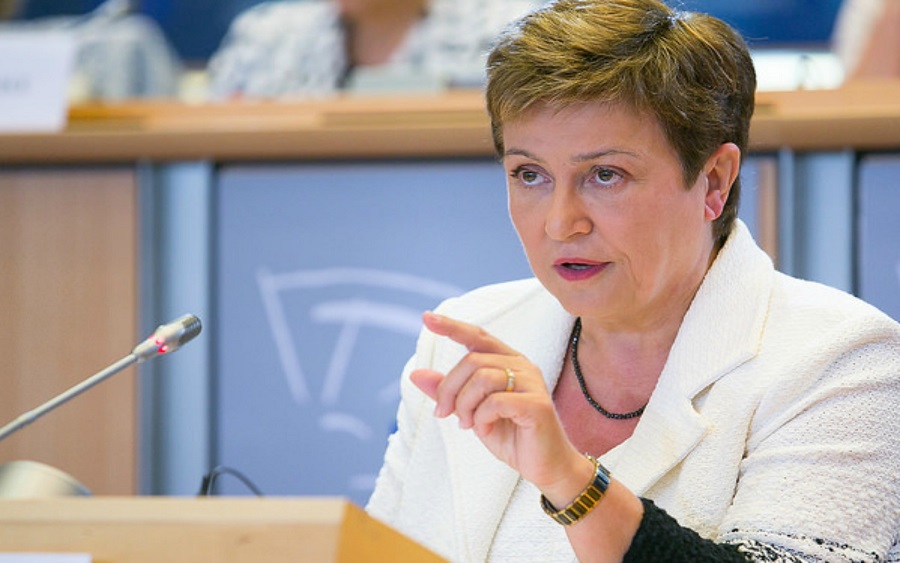 The International Monetary Fund (IMF) has stated that a continued lack of access to vaccines will see Africa's projected growth at 3.4% compared to the rest of the world at 6%.
The IMF disclosed this in its Regional Economic Outlook for Sub-Saharan Africa, April 2021, which was published on Thursday.
What the IMF said
Despite turning out better than expected, growth in 2020 is estimated to have been the worst on record at –1.9 %, leading to a sharp spike in poverty.
In 2021, the region's economy is expected to resume expansion at 3.4%, weaker than the 6% for the rest of the world, amid a continued lack of access to vaccines and limited policy space to support the crisis response and recovery.
Macroeconomic policies will in many countries entail some difficult choices. Saving lives remains the first priority, which will require access to affordable vaccines, ensuring that the logistical and administrative prerequisites of vaccination rollouts are in place, targeted containment efforts, and added spending to strengthen local health systems.
The IMF urged that African leaders needed to create more fiscal space and implement transformative reforms to unlock economic growth. These include mobilizing domestic revenue, strengthening social protection, promoting digitalization, and improving transparency and governance.
The body added that the need for reforms is to reduce debt and find a sustainable footing which would be a catalyst for longer-term growth and provide opportunities for the region's new job seekers.
On growth projections
IMF forecasts that Nigeria is expected to grow by 2.5% in 2021 and 2.3% in 2022.
South Africa is expected to grow by 3.1% in 2021 and 2.0% in 2022.
Kenya is expected to have higher growth at 7.6% in 2021 and 5.7% in 2022.
Meanwhile, Ghana is forecasted to grow by 4.6% in 2021 and 6.1% in 2022.
In case you missed it
Nairametrics reported earlier this month that the International Monetary Fund had lifted its global growth outlook to 6% in 2021 (0.5% point upgrade) and 4.4% in 2022 (0.2 percentage point upgrade), after an estimated historic contraction of -3.3% in 2020, due to the effects of the COVID-19 pandemic.
Money Printing: Emefiele threatens to recover budget support loans from state govts
Godwin Emefiele has threatened to recover intervention loans extended to State Governors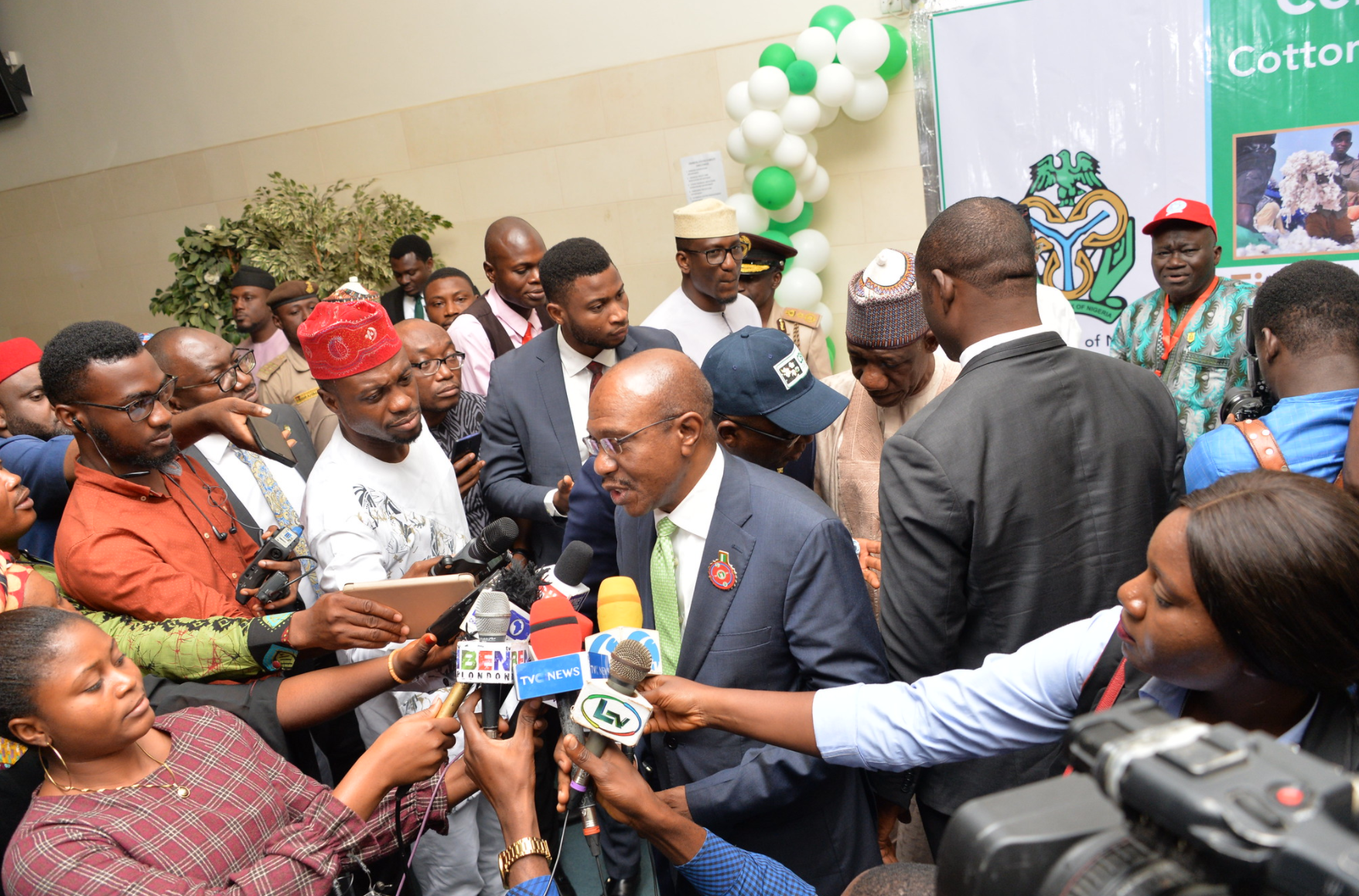 Central Bank Governor, Godwin Emefiele has threatened to recover intervention loans extended to State Governors following remarks made by Edo State Governor Godwin Obaseki that the government had printed N60 billion to fund government expenditure.
In response to the question asked by Journalists, Emefiele remarked:
"In 2015, 2016 the kind of situation we find ourselves now, which is even worse than 2015 2016, we did provide budget support facility for all the states of this country, that loan remains unpaid till now and we are going to insist on the states paying back those monies going forward since they are accusing us of giving them loans."
The comments appear to be a threat to State Government that the Central Bank will call back loans issued to state governments which could perhaps mean deducting the loans from the monthly Federal Allocations shared between States and Federal Government.
States and Federal Government have faced severe economic challenges over the last year as Covid-19 Pandemic and the fall in oil prices hurt government revenues. To continue running the government, the central bank lent trillions of naira to the Federal and State Government through several intervention funds often backed by the Ways and Means provisions which allow the apex bank to lend money to the government.
Godwin Obaseki told his state transition committee members
"When we got FAAC for March, the federal government printed an additional N50-N60 billion to top-up for us to share. This April, we will go to Abuja and share. By the end of this year, our total borrowing is going to be between N15 and N16 trillion. Imagine a family that is just borrowing without any means to pay back and nobody is looking at that, everybody is looking at 2023, everybody is blaming Mr. President as if he is a magician."
The Finance Minister chastised the governor for making such a comment explaining that
"The issue that was raised by the Edo State Governor for me is very, very sad Because it is not a fact….When we got FAAC for March, the federal government printed an additional N50-N60 billion to top-up for us to share. What we distribute at FAAC is revenue that is generated and in fact distribution revenue is public information. We publish revenue generated by FIRS, the customs, and the NNPC and we distribute at FAAC. So, it is not true to say we printed money to distribute at FAAC, it is not true," Zainab Ahmed
Emefiele also attempted to explain the concept of printing money and at some point confused it with lending money. "If you understand the concept of printing of money. Printing of money is about lending money, that is our job. To print is about lending money"
"Money Printing" in economic terms is also referred to as quantitative easing and occurs in a period of a recession or economic crunch. Central Banks pump money into the economy by either buying bonds or crediting the accounts of banks or the government in the hope that this will spur economic growth. The money is often repaid via tax receipts when the economy recovers. The United States recently doled out over 1 trillion to Americans to help them recover from Covid-19.
Nairametrics | Company Earnings
Access our Live Feed portal for the latest company earnings as they drop.