Nigeria is falling into China's debt trap
Nigeria lacks accountability, transparency, and responsibility to refund its loans, according to Dr Bongo Adi, the Director of Centre for Infrastructure Policy Regulation and Advancement (CIPRA) at the Lagos Business School.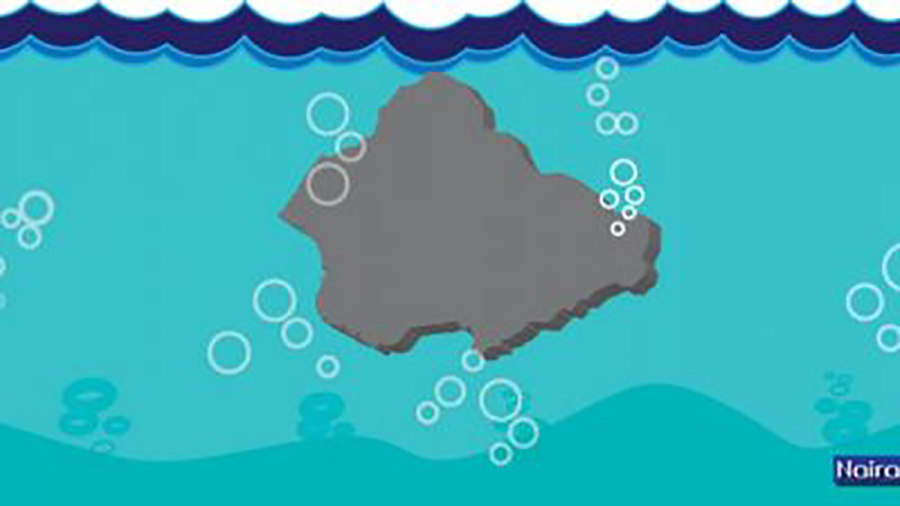 Nine days ago, the House of Representatives mandated some of its committees to investigate all China-Nigeria loan agreements from 2000 to date. The intention of the green chamber here was to ascertain the viability of the facilities, then regularize and renegotiate them, especially as the country is expected to slide into recession this year.
There and then, Ben Igbakpa, one of the legislators, moved a motion on the need to review and renegotiate existing China-Nigeria loan agreements. The motion was adopted.
READ ALSO: Nigerian assets that may be taken over by China
Why it matters…
Igbakpa argued that the agreement should be investigated as there were global concerns about the alleged fraudulent, irregular, and underhand features of Chinese loan contracts with some African countries, which had resulted in a new form of economic colonialism foisted by China.
Meanwhile, Nigeria has obtained 17 Chinese loans to fund different categories of capital projects, and Nigeria will still be servicing the Chinese loans till around 2038, which is the maturity date for the last loans obtained in 2018.
The lawmakers' concern is worthy to be considered. Nairametrics found that the history of Chinese loans, especially in Africa, is a growing concern. Several observers, including some of the United States Representatives, have warned many nations on what they described as Chinese Debt trap diplomacy, as the Asian nation allegedly used finance as a weapon in many developing countries.
READ MORE: COVID-19: Could Africa's Awakening be the Silver Lining?
Victims of Chinese alleged Debt trap diplomacy
Since all Chinese loans are tied to infrastructural developments, some of the African nations have had to forfeit their stakes in the infrastructure, which they used as collateral, after they defaulted. For instance, $7.4 billion of Zambia's total $8.7 billion foreign debt is owed to China, representing a large debt burden, given the relatively small size of Zambia's economy. It was reported in late 2018 that the Zambian Government was in talks with China that might result in the total surrender of the state electricity company ZESCO as a form of debt repayment since the country had defaulted on the plethora of Chinese loans for Zambia's infrastructure projects.
Also, Kenya may soon lose its largest and most lucrative port, Port of Mombasa to its creditor (China) after it defaulted in the refund. This could force Kenya to relinquish control of the port to China.
One of the most cited examples of alleged debt-trap diplomacy by China is a loan given to the Sri Lankan Government by the Exim Bank of China to build the Magampura Mahinda Rajapaksa Port and Mattala Rajapaksa International Airport. The state-owned Chinese firms' China Harbour Engineering Company and Sinohydro Corporation were hired to build the Magampura Port at a cost of $361 million, which was 85% funded by China's state-owned Export-Import Bank at an annual interest rate of 6.3%. Due to Sri Lanka's inability to service the debt on the port, it was leased to the Chinese state-owned China Merchants Port Holdings Company Limited on a 99-year lease in 2017.
Can Nigeria refund the loans? Expert say …
Nigeria owes China about $3.1 billion, more than 10% of the $27.6 billion external debt stock. Minister of Finance, Zainab Ahmed, disclosed in February that the Federal Government decided to go for a $17 billion loan from China as the World Bank and the African Development Bank's (AfDB) failed to show much interest in Nigeria during the recession.
But can Nigeria refund the loan? Experts think otherwise, as they argue that if care is not taken, the nation may fall into the Chinese Debt Trap.
In an interview with Channels TV, the Director of Centre for Infrastructure Policy Regulation and Advancement (CIPRA), Lagos Business School, Dr Bongo Adi, explained that Nigeria lacks accountability, transparency, and responsibility to refund the loans. He noted that when it comes to loans, Nigeria has failed to implement the three factors in its engagement with the Chinese.
According to him, Chinese Exim Bank has offered $6.6 billion to Nigeria and that is quite significant. He said:
"We have to look at the total debt and the capacity to repay not just to China but to our creditors. Our Debt independent revenue is at 96% now. That means for every N1 we earn, 96 kobo is used to refund loans. That has passed a critical threshold.
"What it means is that we lack the ability and we don't have the headroom anymore to repay because our independent revenue has been strangulated by our enormous debt hanging over the Federal Government as it stands now."
READ MORE: A Post-COVID Economy
He also expressed concern that increasing Chinese loan is an indication that the nation has not considered the history of Chinese loans. He said:
"Out of 64 countries that host the Chinese Belt and Road initiative projects, 20 have gone under distress and 8 are about to lose their sovereign debt sustainability if they should take any further loan. If that were supposed to be a good guide, it means Nigeria needs to be very careful when we are borrowing from the Chinese.
"We have seen this Chinese cycle and need to be careful. What normally happens is that the Chinese will begin to take over infrastructure asset, which is what some call Chinese Chopstick Imperialism and the experience is not just pleasant. Chinese strategically tie loans to infrastructure and that is with the intention of taking possession of the infrastructure asset if there is the default, as such asset became their collateral."
READ MORE: Nigerian Pharmaceutical importers lament over impact of Coronavirus
Meanwhile, contrary to the belief of some pro-government pundits that the Abuja-Kaduna rail was a success, a Chartered Accountant, Peter Adebayo, said that It depends on how the success is qualified. He said:
"When you look at the economics of the project, questions have been asked. Minister of Transportation has said in a forum that government subsidised the project by 60%. Now, that the cry all over is for the government to remove subsidy, will the project continue to be sustainable if the subsidy is removed?
"If that is the case, will we be able to repay the debt? What is the impact of all these, we need to be careful. We should look away from PPP and focus on Blended finance. It is a strategic move where you bring in development finance with some philanthropic funds to activate private capital into infrastructure development. Our debt is high and it is a precarious situation for everyone. We cannot do without taking loans but the government has displayed incapacity and incompetence to manage projects."
FG completes 11 projects to drive Digital Economy
The government has been pushing the Digital Economy in a bid to diversify economic productivity.
The Federal Ministry of Communications and Digital Economy announced that it has completed 11 projects to drive its Digital Economy programme.
This was announced by the Minister of Communications and Digital Economy, Dr. Isa Pantami, during the phase 2 commissioning of Nigeria's Digital Economy drive.
The Nigerian Government has been pushing the Digital Economy in a bid to create growth and diversify economic productivity in the nation, starting with the Digital Economy drive which was added to the portfolio of the Ministry of Communications.
READ MORE: Nigeria's broadband penetration rises, yet internet remains slowest in the world
Nairametrics reported last month that the Nigerian Communications Commission (NCC) also approved the creation of a Digital Economy Department, which will be responsible for promoting the digital economic agenda of the federal government. The department will renew the commission's strategy for delivering its programmes and policies, and give the necessary push to promote the national digital economy.
The projects were launched with the supervision of the Ministry of Communications and Digital Economy and would be operated by the Nigerian Communications Commission (NCC), National Information Technology Development Agency, (NITDA) Nigerian Postal Services (NIPOST ) and The Universal Service Provision Fund (USPF) and would be located nationwide.
READ ALSO: NCC issues 10 new VAS licences in 2019, projects market to hit $500 million 
The 11 projects are:
Emergency Communications Centre (ECC) llorin, Kwara State.
Emergency Communications Centre (ECC) Calabar, Cross River State.
School Knowledge Centre (SKC), Gombe State.
Information Technology Innovation Centre, Kogi State.
Tertiary Institution Knowledge Centre (TIKC), Delta State.
New Neighborhood Post Office, Delta State.
Remodelled National Mail Exchange Centre, Bayelsa State.
e-Health/Data Sharing Centre, Bauchi State.
Virtual Examination Centre, Borno State.
Information Technology Capacity Building Centre, Jigawa State.
Information Technology Capacity Building Centre, Imo State.
Over 5 million Nigerians apply for N-Power Batch C
The Minister assured Nigerians that transparency would be applied during the selection process.
Nigeria's Ministry of Humanitarian Affairs Disaster Management and Social Development said a total of  5,042,001 Nigerians applied for the Batch C of N-Power. Applications commenced on the 26th of June and closed on the 9th of August.
This was announced by Halima Oyelade, a Special Assitant on Strategic Communication, in a statement released Tuesday night. The Ministry said that the application date was meant to close on the 26th of July, but was extended by two weeks to enable those who were unable to apply to do so.
READ ALSO: FG grants tax incentives to Honeywell, 7 others, rejects applications from WAMCO, Flour Mills
The Backstory: Nairametrics reported in June that the Federal Government announced the reopening of the application portal of the social investment scheme for fresh registration of the June 2020 Batch C intakes.
We also reported that as at last month, the Federal Government said that it had received 4.48 million applications from beneficiaries for the Batch C of the programme within the first 2 weeks.
The Minister, Sadiya Umar Farouq, assured Nigerians in the statement that transparency and due diligence would be applied during the selection process to ensure that the qualified applicants are selected.
READ MORE: Minister denies approving NIPOST license fee increment 
"The Honorable Minister further added that the N-Power program is aimed to provide the Nigerian youths with opportunities to gain skills for employability and entrepreneurship which will also go along way in assisting the country towards the post-Covid 19 economic recovery," she said.
She added that the Ministry would comply with the administration's promise of lifting 100 million Nigerians out of poverty in ten years and the N-Power scheme would be one of the means to do so as women and persons with disabilities would be prioritized in the selection.
WTO Job: Okonjo-Iweala reveals how to resolve the rift between US and China
Mrs Iweala revealed how she hopes to resolve the rift between the United States of America and China.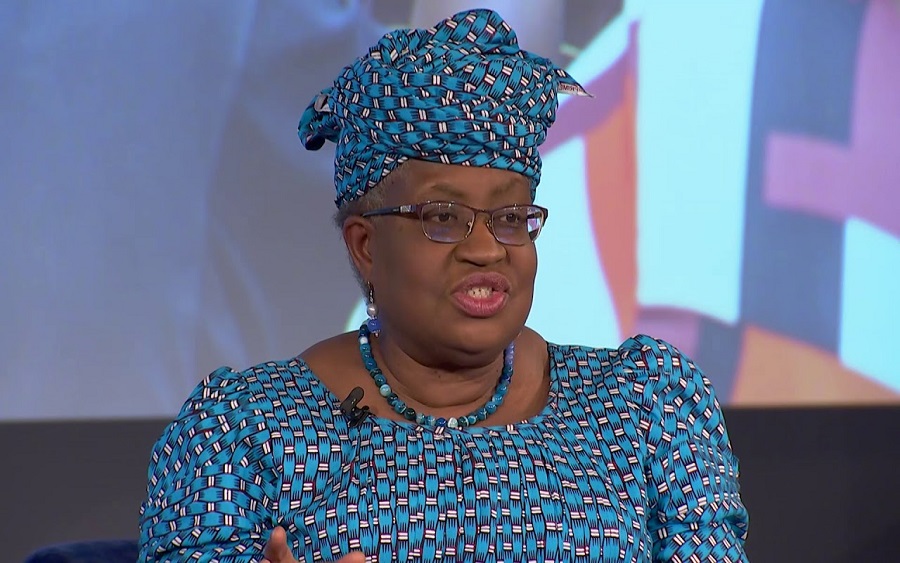 As the jostle for the top job at the World Trade Organization (WTO) becomes more intense, the Nigerian candidate, Ngozi Okonjo-Iweala, has disclosed some of her plans for the institution. The former Nigerian Finance Minister recently had an exclusive interview with CNBC Africa.
Speaking during the interview, Mrs Iweala revealed how she hopes to resolve the rift between the United States of America and China, the 2 biggest economies in the world, especially as regards trade issues. She also noted that part of her vision is to build a trade institution where there is greater trust among its members. She also stressed that the WTO, at this critical time, is needed to ensure that trade and global markets remain open.
READ MORE: Gold price up as COVID-19 cases rise, U.S-China tensions heighten 
On healing the rift between the US and China, Okonjo-Iweala admitted that it is going to be challenging and not be easy. She said:
"Well this is not going to be easy, if it was easy, it could have been done a long time since. So it would be very challenging but it is not an impossible job. It is very clear that both the US and China have been helped and benefitted from the multilateral trading system in the past. Hundreds of millions have been lifted out of poverty. They have experienced shared prosperity in the economies and their countries.''
The Nigerian candidate pointed out that it is important to remind the US and China of this shared prosperity. She then disclosed that she would listen to both countries to find out what really are the issues causing distrust among them. She said that she will not want to be involved in the larger political problems, but will rather separate the trade issues and focus on them and build this trust.
READ MORE: Dangote fertilizer plant to begin production this year
Going further on how to settle their rift, Okonjo-Iweala said, "You need to begin to find areas where there can be confidence-building and trade. Building trust is not talking about it, you have to have areas where both can work together and agree and we have a golden opportunity in the fisheries subsidies negotiations that are going on now because the US is a party to it, China is a party, the EU, all other members.''
"It is a multilateral negotiation, so if they can sit around the table with others to negotiate this and have a successful outcome, that is one thing that will be shared in common between the 2. So that will begin to build confidence. Then reaching out both in the US and in China to talk to the policymakers, go where the decisions are made, talk to congress also in the US and begin to show the benefits of the system again.''
READ ALSO: FG inks $3.9 billion deal with Chinese firm for construction projects 
She also said they will look at reasons why they need to work together because their rift may be causing negative externalities for other members. She is of the opinion that exposing all of these, working with them, and listening carefully will begin to build confidence.
She believes that while achieving this will be difficult, focusing seriously on trade issues can create room for a breakthrough.
Download Nairametrics News App