Households in Nigeria spend N22.7 trillion on food
Nigerians spent N40.20 trillion as household consumption expenditure in 2019.
Nigerians incurred N40.20 trillion as household consumption expenditure in 2019. This is according to the Consumption Expenditure Pattern report published by the National Bureau of Statistics. In 2009, the last time the report was published, Nigerians spent N21.62 trillion on consumption expenditure.
The data covered the period from October 2018 to September 2019.
The 2019 expenditure pattern report, which measures Nigeria's spending pattern in both food and non-food items, revealed that of the total, 56.65% of the household expenditure in 2019 was spent on food, with the balance of about 43.35 spent on non-food items.
According to the definition, Household consumption refers to the amount spent personally by all Nigerians to acquire goods and services within the country. The data is based on household consumption only and excludes consumptions from the private sector, government, and exports.
READ ALSO: Recession: New GDP Data Shows Employee Compensation Fell To Lowest On Record
Food consumed outside the home, followed by transportation costs and starchy roots, tubers, and plantains were responsible for the largest proportion of household expenditure, representing a combined 24.16% for total household expenditure in 2019.
How Nigerians Spend
In no particular surprise,  56.65% of Nigeria's consumption expenditure was on food items. Transportation was second highest on the spending list with N2.5 trillion while health and education come next with N2.46 trillion and N2.42 trillion respectively. Also interesting to note that Nigerians spend more on telecoms than on rent, fuel/electricity.
The spending pattern captured in this survey is indicative of Nigeria's poverty rate which is over 80 million according to prior data published by the NBS.
READ MORE: Buhari administration on track to double Nigeria's fiscal deficit
Spending on Food
Nigerians spent a whopping N22.7 trillion on food between the period recorded for the survey. In clear evidence of Nigerians culinary preferences, skew more towards carbohydrates with Starchy Roots, Tubers, and Plantain dominating with about N2.5 trillion. Rice a major staple food item that the government has been looking to ban cost Nigerians about N1.9 trillion while vegetables cost N1.7 trillion.
Surprisingly, alcoholic drinks were bottom on the ladder for food and beverage items with just N150 billion. We understand this does not capture alcoholic drank in bars, pubs, hotels, functions, etc. It only covers was is consumed in the household.
Urban and Rural Nigeria
The data also cut across various states in the country as well as urban and rural Nigeria. For example, in Rural Nigeria, after food which takes on 61.3% of consumption, healthcare takes on another 7.3%. Transport and education is next with 5.59% and 4.7% respectively.
However, in Urban Nigeria, Food represents 51.5% of expenditure followed by Education and Transport with 7.5% and 7.38% respectively. Telecommunication, rent, fuel, and electricity all fall between 6% and 7%.
In terms of State, 12.6% of National Spending occurs in Lagos State while Oyo and Delta are next with 5.83% and 5.38% respectively.
READ MORE: Official: Nigeria's consumer spending tops N11.3 trillion in the 3rd quarter of 2016
In Nigeria's economic capital, Lagos State, Lagosians spent about N2.4 trillion on food items representing 48% of total consumption expenditure while 52% was on non-food items, the only state with that record. Next was Transport, Rent and Telecoms with 10.5%, 8%, and 7.5% respectively.
What this means: This data is especially critical at understanding the consumption patterns of Nigerians. On the back of this data, it is obvious that Nigerians incur over 56% of their consumption expenditure on food items.  Food and beverage businesses are one of the easiest to start and operate in Nigeria and there is a hungry population primed to consume it.
This data now show Nigerian only apportion 23% of their consumption expenditure to critical sectors such as telecoms, healthcare, electricity, entertainment. According to the report, poorer countries like Nigeria spend more on food while developed economies spend less.
For a developing country like Nigeria, the consumption pattern is skewed towards food i.e. food is higher than the non-food items. In most developed countries, it is the opposite, where the consumption pattern is skewed towards non-food items. The more developed a society becomes, the less it spends on food and the more it spends on nonfood items. Lagos is a clear indication of a state with an emerging economy. Lagos state's expenditure on non-food items was more than its expenditure on food. 
Crypto; Tron's founder offers $1 million bounty in finding BTC Twitter hackers
The Giveaway scammers pulled off the hack of the year, but only managed to make $58,000 USD.
Following a huge amount of breaches on many top global brands, having their Twitter accounts tweeting about a BTC giveaway, Tron founder, Justin Sun has put a bounty on those responsible for the attacks.
In a recent interview with Cointelegraph, Tron's founder, Justin Sun disclosed he was ready to give $1 million to the person or persons responsible for tracking down the hackers. He added by saying;
"We are working closely with Twitter to resolve this issue immediately and return our accounts to normal. We are always vigilant in the handling of our accounts; operating safely and responsibly — taking the security of our accounts to the highest standards possible. This only further illuminates the urgent need for our society to adopt decentralized, trustless software and services."
Quick fact, Justin Sun is a Chinese tech entrepreneur, the founder of a renowned crypto-asset, Tron and the present leader, BitTorrent. Sun became very popular after placing a record-breaking $4.5 million bid to have a private lunch with Warren Buffet in June 2019.
READ MORE: CBN insists on no devaluation, threatens to sanction those responsible for false speculations
Meanwhile, data obtained from Whale alert, an advanced crypto tracker firm revealed, "the Giveaway scammers pulled off the hack of the year, but only managed to make $58,000 USD so far. Hopefully, the community will take them more seriously now."
🚓 🚓 🚓 The Giveaway scammers pulled off the hack of the year, but only managed to make $58,000 USD so far. Hopefully the community will take them more seriously now.https://t.co/PkuJHgrbpe

— Whale Alert (@whale_alert) July 15, 2020
However, dealing with cryptos, the use of cold wallets or a proprietary smartphone is recommended. These are specifically designed tools to keep your BTCs from falling into the hands of hackers on the internet.
CBN wants to be able to freeze bank accounts linked to suspected criminals
The bill will give the CBN new sweeping powers to curb financial fraud and manage distressed banks.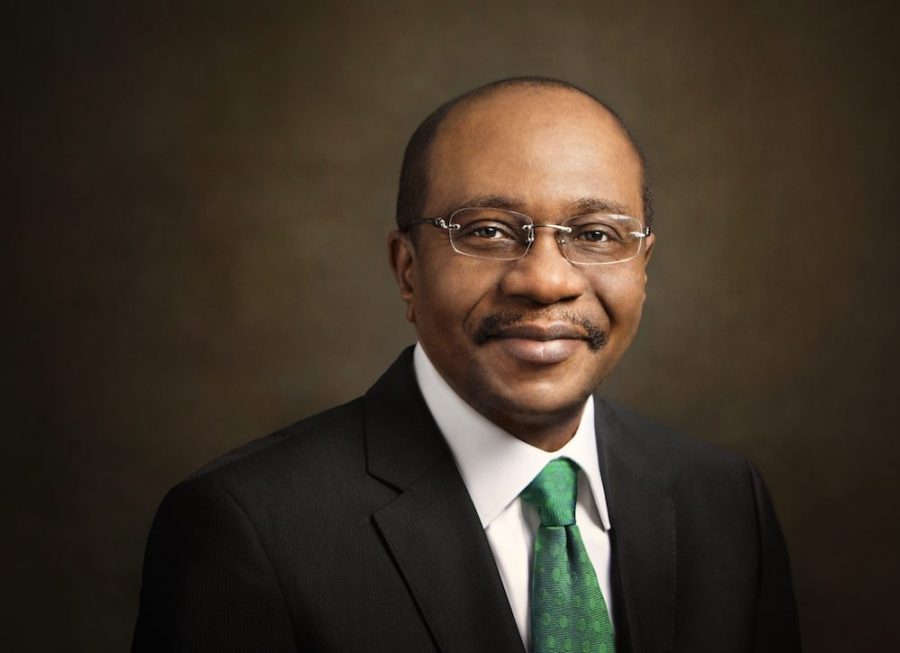 The Central Bank of Nigeria (CBN), yesterday, demanded statutory powers from the Nigerian Senate that will enable it to freeze bank accounts that are linked to criminal suspects.
The apex bank's director in charge of legal services, Mr. Kofo Salam-Alade, argued this point while appearing before a Senate Committee Hearing for a new Act seeking to replace the Banks and Other Financial Institutions Act (BOFIA) of 2004. The lawmakers have commenced the process of repealing/replacing BOFIA 2004 with the re-enactment of BOFIA 2020. However, a particular omission in the new bill has the CBN worried.
The details: In his presentation to the lawmakers, Mr. Salam-Alada pointed out that the new BOFIA bill has 'inadvertently' omitted a clause that should normally grant the CBN Governor the power to freeze any bank accounts linked to criminals, using of a court order. Note that BOFIA 2004 contained this clause. However, the new bill seeking to re-enact BOFIA does not have it. Interestingly, this new bill has passed its second reading at the senate, meaning that it could soon become law.
Speaking further, Mr. Salam-Alade argued that the clause should be re-introduced into the new BOFIA bill in order not to frustrate the apex bank's fight against fraud and other financial crimes.
"This omission erodes the powers of the CBN and creates a huge gap in the regulatory and resolution framework. Therefore, we propose that the extant provisions should be reinstated," Mr. Salam-Alada noted.
Creation of Credit Tribunal: The CBN director later called on the lawmakers to consider the creation of a credit tribunal that will have the responsibility of addressing the persistent issue of non-performing loans in the banking sector. Such a tribunal is expected to fast-track the recovery of bank loans and other financial institutions through the enforcement of rights over collaterals. Salam-Alade said:
"As part of measures to address the role of nonperforming loans, we propose the creation of a credit tribunal. The overarching objective is to create an efficient regime for the recovery of eligible loans of banks and other financial institutions and enforcement of rights over collateral securities.
"Several new types of licensed institutions have entered the Nigerian financial services sector since the enactment of the 1991 Act. These include the non-interest banks, credit bureaux, payment system service providers, among others. There is a compelling need to introduce new provisions in the bill to address the unique peculiarities of these institutions." 
Another important point Salam-Alade raised during the hearing was the fact that the CBN's power to intervene and rescue a failing bank was 'inadvertently omitted in the new BOFIA bill.
Further Reading attempting to explain this proposed bill.
How delivery firms fleece their patrons
The onus is on you to pick the solution that works for you.
It was early on Sunday morning, but Halimat was already at her wits end. Rather than having an easy Sunday morning, she was on the phone, placating a justifiably angry customer who was yet to receive the hair extensions she had ordered, after two weeks of making the purchase.
The client had paid for hair extensions amounting to N150,000, and did not quibble overpaying the delivery fee of N2,000; Halimat had been pleased to have made such a huge sale from one customer. However, two weeks later, she was still running after the delivery guys, wondering why the parcel had not been delivered. Eventually, she was informed that "the package could no longer be found," and they stopped taking her calls afterward.
"Where do I even start from?" she lamented. "So, I paid them N2000 to help me misplace products worth N150,000."
Sadly, many small business owners have experienced varying degrees of disappointment after hiring delivery services to convey products to customers.
READ MORE: Uber expands food delivery business in a $2.65 billion acquisition 
A new day for delivery service providers
In the early 2000s, no one thought much about courier and delivery services. It was a business with low patronage, and even lower turnovers. By the turn of the first decade of the 21st century, the narrative had started a gradual change. Logistics and delivery services were becoming much sought after; even businesses in other sectors started branching out into delivery services.
With the introduction of new government policies geared towards promoting the ease-of-doing-business, the number of people going into delivery businesses has quadrupled. Operating both a B2C and B2B model, the market is quite large, especially with recent evidence showing an increase in online transactions and demand for home deliveries.
With as little as N400,000, one can start a small-scale delivery business by purchasing a despatch bike, and securing a license or logistics permit from the state's ministry of transportation. The need for an office space could be optional, and even when one chooses to have one, it could be a shared space. Of course, a social media handle is now considered essential for the purpose of getting clients and establishing an online presence.
READ ALSO: Business owners will now get CAC certificate with TIN
Challenges for business owners
In spite of the ubiquity of delivery services, getting a good delivery service is still a hard nut to crack. Stories abound of people who have had their deliveries delayed for days and even weeks. There are also stories of parcels destroyed, or even lost without getting to the recipient, and so for these small businesses, the problem remains finding a delivery service that can guarantee and deliver just as promised.
For Oluwatobi Ibukun Abiola, who runs ATJ Creations hub, getting a good delivery company is quite difficult, and sometimes small business owners eventually have to settle for alternate options, like using friends and siblings to make their deliveries.
As a producer of organic hair and skincare products, Oluwatobi's deliveries are often booked days ahead and she has to get the entire schedule sorted out. For her, it can be summarised in a sentence.
"The cheaper the service, the more certain you are that it will disappoint. So, it is often better to ignore the cost and go for the more reliable options."
Some delivery businesses require registration fees from business owners who intend to use their services regularly. This fee could range from N5000 to N25,000, depending on the size of the business. Oluwatobi explained that based on her experience, using such delivery options, one is less likely to get disappointed.
There are also delivery businesses that only require one to call and book the time and date for pickup and the location for delivery. However these often disappoint; sometimes failing to turn up to pick the parcel, or even delaying the delivery for a couple more days.
READ MORE: Plentywaka provides same day delivery for small businesses in Lagos
Brenda Nwafor, owner of Nebdesigns, a business that specialises in making customised bags agrees that indeed, delivery businesses and despatch riders often disappoint.
She pointed out that the most difficult part of handling them is when they refuse to explain the true reason for delayed delivery. After failing to deliver a package as scheduled, they could end up refusing to pick calls for the next couple of days until they have successfully delivered it, and this sometimes leaves the sender at a loss over what explanation to offer to the receiver.
"To deal with them, I have to book a date that is earlier than the agreed date, so that all the delays can be factored in. If they eventually deliver it on time, I end up with a satisfied customer who is pleased to have received his package a day or two before the scheduled date," she explained.
While this option is possible for people in the business of non-perishables like beauty products and fashion items, it is not obtainable for those in the business of consumables. Best runs a food and small chops business from her home, preparing and packaging chops, and foods for her clients.
READ MORE: Google signs in to Theta (blockchain) to transform the global digital economy
In her line of business, same-day delivery is key but even then, she has to put up with delays. In some extreme situations when they fail to show up, she has to get a taxi and go handle deliveries herself, with help from friends when deliveries have to be made in multiple locations.
"Deliveries that should get to the customers by 1pm or 3pm sometimes get to them as late as 9pm, and I have to appeal with them to microwave the food," she told Nairametrics. But this is not the worst scenario.
Best told Nairametrics that she had an issue in May where the despatch rider got to the client by 9pm with an empty plate, explaining that the food poured while he was trying to navigate the traffic from Oshodi to Iyana-isolo. While apologising to the client, he had pleaded with them to accept some frozen chicken (he bought to take home to his family), in place of the ordered "sautéed gizzard and dodo."
Another business owner, who preferred anonymity, told Nairametrics that she recently had to refund over N80,000 to her clients after the despatch rider died in a road accident on his way to make her food deliveries.
Are business owners being penny wise pound foolish?
And this raises the question of insurance. Why go for a delivery service that does not give any insurance over your parcel.
Most of the business owners who spoke to Nairametrics agreed that despite knowing the risks involved, they opt for these despatch riders because they are cheaper and less cumbersome. One of them explained that she had tried one of the big logistic companies, even downloaded the app and uploaded a picture of the product to be delivered.
"It was too expensive; there was no way I could take it. Imagine paying N2,000 as a delivery fee on a product of N3,000. Clients are already unwilling to pay extra charges for delivery so we have to look for the cheapest option for them," she explained.
A despatch rider who simply gave his name as Nurudeen told Nairametrics that sometimes, they failed to turn up when it became obvious that there wasn't much profit to be made from that delivery.
"I can accept the booking, in the hope that other bookings will come to justify the trip. But if there is none, I cannot end up making a trip because of two deliveries worth N2000 total. It will be a total loss for me," he said.
A holistic solution
Samuel Ajiboyede, CEO and Founder of Zido Logistics, Africa, and expert in the logistics business, recommends a holistic logistics solution for SMEs, rather than randomly calling a despatch rider whenever they need to make a delivery.
"You can't just wake up and call them to say come and pick this up tomorrow. With such a structure, disappointments and delays are bound to happen since they cannot operate at a loss. Instead have a holistic solution that handles everything and gives you the needed insurance," he said.
With such a solution, he noted, the business owner could collaborate with a logistics company that would take his parcel, along with other parcels going to the same location and move them all at once. Depending on the arrangement, the logistics company could give one assurance of delivering on the same day, all parcels registered before 9am, and delivering the rest the following day. With this approach, the business owner could spend much less on the unit cost of delivery.
Ajiboyede encouraged business owners to work with those logistics brands that provide covering and insurance for the goods, even if their services may be more expensive. There are two kinds of insurance which this arrangement gives the business owner.
Fidelity insurance protects you from losses that could result from events like the driver/rider running away with your goods or losing your goods, while Goods on transit insurance prevents losses you could get from having your goods defaced, tampered with or completely defaced. This explains why their costs could be slightly higher and their processes cumbersome, but it reduces your worries at the end of the day.
For same-day food deliveries however, he recommends that the business owners have despatch riders dedicated to their business. In the event that the business owner is unable to meet up with such, he could opt instead for 'cluster plans' where orders would only be taken in one or two locations depending on what is feasible.
Irrespective of the hassles, a despatch rider is less likely to disappoint you if you have as much as 20 food deliveries going to one location, as against when you have the same 20 deliveries spread across 6 locations.
As a small business owner, the onus is on you to pick the solution that works for you, bearing in mind that even when the cheapest option does not offer client satisfaction, the most expensive may not offer that either since the clients are always trying to keep their money in their purse.