What banks might do to avoid getting crushed by Oil & Gas Loans
Debts owed by the upstream oil and gas sector in Nigeria only represent about 19%-25% of banks' loan books, according to Lanre Buluro of Chapel Hill Denham.
Recently, there has been growing media speculations over the possibility that Nigerian banks might become adversely affected by the prevalent global oil crisis.
One article by Nairametrics had declared that banks were at risk due to the perceived inability of indigenous oil companies to repay their loans. While this worry is not entirely without merit, some experts who spoke to Nairametrics have assured that the situation is not as serious as some people believe it to be.
Banks they claim, have learnt from the lessons of the 2015-2016 oil crisis and took bold steps to mitigate against their downside risks.
READ MORE: Updated: CBN debits banks N1.4 trillion for failing to meet CRR targets.
What the experts are saying
According to the Director of Sales at Chapel Hill Denham, Lanre Buluro, banks' loans to the oil and gas sector are really not as bad as people think. As a matter of fact, debts owed by the upstream oil sector (which is directly involved in crude exploration and has, unfortunately, been hit hard by the global oil price slump), only represent about 19%-25% of banks' loan books.
In his emailed response to Nairametrics' inquiries, Buluro said:
"The oil & gas book in banks is not as bad as people think, particularly the upstream subsector. The upstream book is about 19%-25% of loans. Of course, given the current environment, there is a concern. From our talks with management, they are watching the situation."
Measures are in place to handle the situation
Buluro further explained that some lenders already have measures in place aimed at mitigating the adverse effects of any possible oil price crash.
One of such measures entails hedging production at $45 per barrel as part of the loan terms. With this hedge in place, oil companies are bound to meet their loan obligations despite the recent downturns.
An earlier analysis by Nairametrics Research listed out the names of the banks that did this.
(READ THIS: Moody's changes outlook on the Nigerian banking sector to negative)
"In the meantime, some companies (banks) have already begun to slash their CAPEX and will most likely cut dividend payouts in 2020," Buluro disclosed.
These moves are expected to generally help them to manage their costs of operation, as they try to cope with the harsh economic challenges posed by recent global events.
Buluro also highlighted other measures some of them might be taking to protect themselves. He said:
"The good banks will take prudent measures and take provisions (eg. GTBank and Stanbic IBTC). If the risk doesn't crystalize, it will be a written back which is accretive for earnings. And in the event some borrowers struggle, banks will restructure the loans – defer principal payments, elongate tenure."
Should banks consider lending less to the oil and gas sector?
Bearing in mind that this is not the first time Nigerian banks have had to grapple with this kind of challenge due to their exposure to the oil and gas sector, we wanted to find out if it is high time banks rethought their lending to the sector. In other words, should they, perhaps, consider lending less to oil and gas companies going forward? Mr. Buluro does not think this is possible.
READ ALSO: Fitch rates 3 Nigerian banks lower to 'B', places others on negative watch
"In terms of lending less to the sector, it is impossible. The sector is a critical part of the economy. While its 9% of GDP, it is still responsible for 90% of USD revenue for the govt. There are strong names in the sector with considerable reserves (most loans are reserve-based lending).

"Also, banks have a dollar book and have to lend dollars, so the oil & gas sector is a prime customer for those dollars. There are other portions of the bank loan books that are riskier (retail, manufacturing, and general commerce) and have bigger NPL implications.
"Note that banks have learnt their lessons from the past and are structuring loans with a better understanding of the risks," he said.
Similarly, a former banker and the Principal Consultant at Hatytude Consultancy Services Limited, Femi Hassan, said he does not think "the oil price crash will necessarily determine how banks will lend to the oil companies going forward." This is because most banks have learnt from past events and are now more careful by introducing hedges when lending.
READ ALSO: Banks' loans to Oil and Gas, Power, other sectors drop by N411.8 billion 
Latest results from Nigerian banks largely indicate higher profits as the effect of the Coronavirus induced lockdowns is yet to be captured. However, it is expected that Q2 results will come under significant strain as banks recalibrate their loan books and assess their cost. Some banks have already taken bold steps by cutting down on payroll costs. Access Bank recently announced a 40% slash in payroll cost.
The banking index of the Nigerian Stock Exchange gained 15% in April, perhaps an indication that investors see a bright spot amidst the doom and gloom. Time will tell whether the light will remain as bright.
Twitter freezes password reset to address cyberattack
Users will be updated on the progress of the investigations and their account functionalities.  
Twitter Inc has announced that some users may be unable to tweet, reset their password, or access other functionalities, as the tech company tries to address the breach on its systems on Wednesday.
According to its tweet, the most accounts affected by this freeze are verified individual accounts, including those with no evidence of being compromised.
We also limited functionality for a much larger group of accounts, like all verified accounts (even those with no evidence of being compromised), while we continue to fully investigate this.

— Twitter Support (@TwitterSupport) July 16, 2020
This freeze is, however temporary as users and verified account holders should be able to tweet as soon as the breaches on the internal systems are addressed, and their accounts are confirmed to be secured.
The disruptive move, according to the company, is a necessity, and users will be updated on the progress of the investigations and their account functionalities.
In its Thursday morning tweet, Twitter announced that investigations are ongoing to decipher how the attackers were able to gain access to its internal systems and tools.
Nairametrics reported the breach of the Twitter accounts of top personalities, with the hackers tweeting about a BTC giveaway, and BTC doubling.
READ MORE: Microsoft acquires CyberX to beef cybersecurity
Speaking about the breach, Twitter issued a statement;
"We detected what we believe to be a coordinated social engineering attack by people who successfully targeted some of our employees with access to internal systems and tools.
"We know they used this access to take control of many highly-visible (including verified) accounts and Tweet on their behalf. We're looking into what other malicious activity they may have conducted or information they may have accessed and will share more here as we have it."
As soon as the breach was detected, the affected accounts were locked down, and Twitter took down the fraudulent tweets.
The company however promised that all of the compromised accounts will be restored as soon as the security has been re-established.
The statement added that steps have been taken to "limit access to internal systems and tools" while investigations are ongoing, and heighten the security of the medium in the future.
Backstory
Bitcoin scammers, on Wednesday, hacked into the Twitter accounts of many top personalities and leading brands, including Barack Obama, Elon Musk, Jeff Bezos, Kanye West, and Uber, tweeting about a BTC giveaway. They later tweeted that they would double Bitcoins for BTC holders.
According to Cameron Winklevoss, co-founder of the world's leading crypto exchange Gemini, the scammers were only able to make away with "a paltry sum,", giving rise to thoughts that there might be other reasons for the attack.
Twitter has commenced investigations into the attack.
Meanwhile, Tron founder, Justin Sun has put a bounty on those responsible for the attacks, saying he is ready to give $1 million to the person or persons responsible for tracking down the hackers.
Crypto; Tron's founder offers $1 million bounty in finding BTC Twitter hackers
The Giveaway scammers pulled off the hack of the year, but only managed to make $58,000 USD.
Following a huge amount of breaches on many top global brands, having their Twitter accounts tweeting about a BTC giveaway, Tron founder, Justin Sun has put a bounty on those responsible for the attacks.
In a recent interview with Cointelegraph, Tron's founder, Justin Sun disclosed he was ready to give $1 million to the person or persons responsible for tracking down the hackers. He added by saying;
"We are working closely with Twitter to resolve this issue immediately and return our accounts to normal. We are always vigilant in the handling of our accounts; operating safely and responsibly — taking the security of our accounts to the highest standards possible. This only further illuminates the urgent need for our society to adopt decentralized, trustless software and services."
Quick fact, Justin Sun is a Chinese tech entrepreneur, the founder of a renowned crypto-asset, Tron and the present leader, BitTorrent. Sun became very popular after placing a record-breaking $4.5 million bid to have a private lunch with Warren Buffet in June 2019.
READ MORE: CBN insists on no devaluation, threatens to sanction those responsible for false speculations
Meanwhile, data obtained from Whale alert, an advanced crypto tracker firm revealed, "the Giveaway scammers pulled off the hack of the year, but only managed to make $58,000 USD so far. Hopefully, the community will take them more seriously now."
🚓 🚓 🚓 The Giveaway scammers pulled off the hack of the year, but only managed to make $58,000 USD so far. Hopefully the community will take them more seriously now.https://t.co/PkuJHgrbpe

— Whale Alert (@whale_alert) July 15, 2020
However, dealing with cryptos, the use of cold wallets or a proprietary smartphone is recommended. These are specifically designed tools to keep your BTCs from falling into the hands of hackers on the internet.
CBN wants to be able to freeze bank accounts linked to suspected criminals
The bill will give the CBN new sweeping powers to curb financial fraud and manage distressed banks.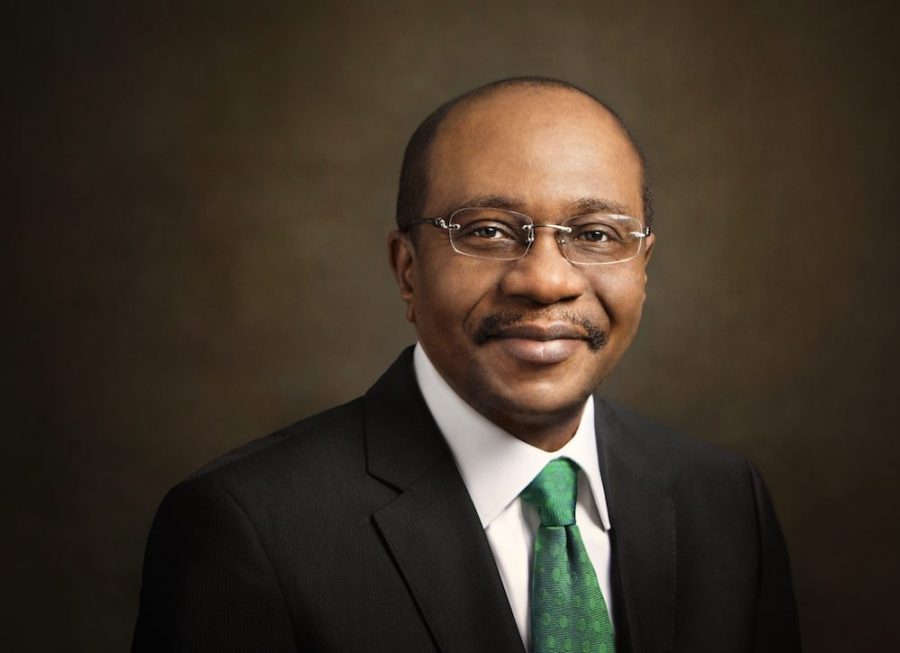 The Central Bank of Nigeria (CBN), yesterday, demanded statutory powers from the Nigerian Senate that will enable it to freeze bank accounts that are linked to criminal suspects.
The apex bank's director in charge of legal services, Mr. Kofo Salam-Alade, argued this point while appearing before a Senate Committee Hearing for a new Act seeking to replace the Banks and Other Financial Institutions Act (BOFIA) of 2004. The lawmakers have commenced the process of repealing/replacing BOFIA 2004 with the re-enactment of BOFIA 2020. However, a particular omission in the new bill has the CBN worried.
The details: In his presentation to the lawmakers, Mr. Salam-Alada pointed out that the new BOFIA bill has 'inadvertently' omitted a clause that should normally grant the CBN Governor the power to freeze any bank accounts linked to criminals, using of a court order. Note that BOFIA 2004 contained this clause. However, the new bill seeking to re-enact BOFIA does not have it. Interestingly, this new bill has passed its second reading at the senate, meaning that it could soon become law.
Speaking further, Mr. Salam-Alade argued that the clause should be re-introduced into the new BOFIA bill in order not to frustrate the apex bank's fight against fraud and other financial crimes.
"This omission erodes the powers of the CBN and creates a huge gap in the regulatory and resolution framework. Therefore, we propose that the extant provisions should be reinstated," Mr. Salam-Alada noted.
Creation of Credit Tribunal: The CBN director later called on the lawmakers to consider the creation of a credit tribunal that will have the responsibility of addressing the persistent issue of non-performing loans in the banking sector. Such a tribunal is expected to fast-track the recovery of bank loans and other financial institutions through the enforcement of rights over collaterals. Salam-Alade said:
"As part of measures to address the role of nonperforming loans, we propose the creation of a credit tribunal. The overarching objective is to create an efficient regime for the recovery of eligible loans of banks and other financial institutions and enforcement of rights over collateral securities.
"Several new types of licensed institutions have entered the Nigerian financial services sector since the enactment of the 1991 Act. These include the non-interest banks, credit bureaux, payment system service providers, among others. There is a compelling need to introduce new provisions in the bill to address the unique peculiarities of these institutions." 
Another important point Salam-Alade raised during the hearing was the fact that the CBN's power to intervene and rescue a failing bank was 'inadvertently omitted in the new BOFIA bill.
Further Reading attempting to explain this proposed bill.