Updated: CBN debits banks N1.4 trillion for failing to meet CRR targets.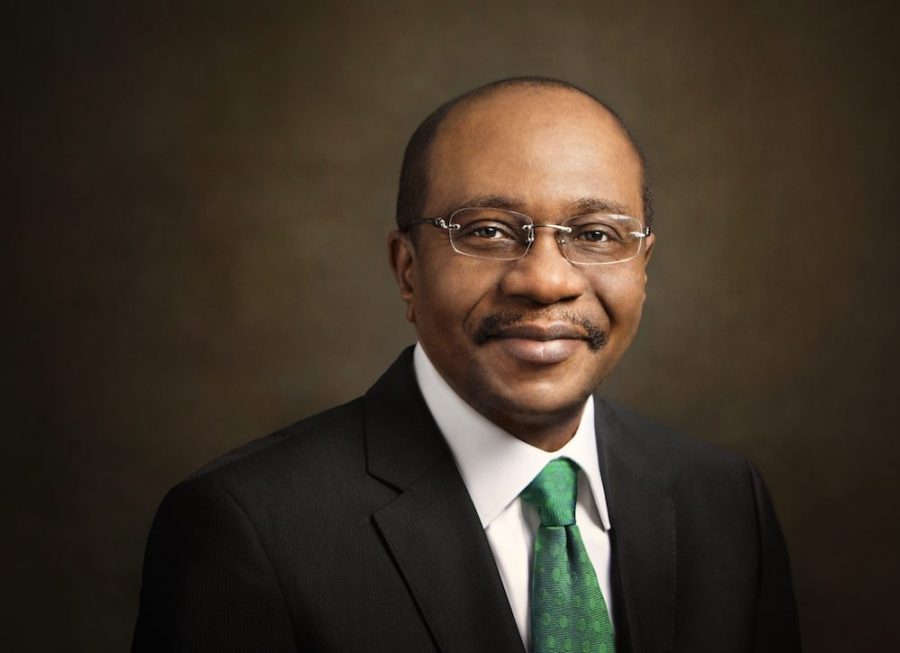 The Central Bank of Nigeria has debited commercial banks in Nigeria a whopping sum of N1.4 trillion for failing to meet Cash Reserve Requirement (CRR) targets. Nairametrics reliably obtained this information from sources within the sector and has a copy of the list of banks that have been debited. The Central Bank also published some of this data in some Newspapers today.
The cash reserve requirement is the minimum amount banks are expected to retain with the CBN from customer deposits.
From the list of debits suffered by banks, Zenith Bank ranked the highest with about N355.9 billion while FBNH and UBA came second and third with N208 billion and N204 billion respectively. Here is the list of debits
Zenith Bank: N355.9 billion
UBA: N204.7 billion
First Bank: N206.1 billion
Stanbic IBTC: N143.9 billion
Standard Chartered: N120.6 billion
READ ALSO: Polaris Bank to wave penalties on loan defaults due to Covid-19
See image below for the others
Why CRR: In January 2020, the Monetary Policy Committee (MPC) of the Central Bank of Nigeria (CBN) raised the Cash Reserve Ratio by 5% to 27.5%. The move shocked bankers who had expected the CBN to taper down on its tight monetary policies considering the economic headwinds. This was very well before the COVID-19 virus exploded worldwide.
The CBN had attributed the reason for the increase to raise the CRR is informed by recent inflationary pressure in the economy. Also, the CBN Governor stated that the decision to hold other rates was informed by the conviction of the committee members that there is a need to observe the response of the economy to several policies introduced by the Central Bank.
In the communique released by the CBN, the MPC stated that the persistent increase in the inflation rate, which stood at 11.98% in December 2019 is a source of concern. Hence, the committee disclosed that inflation above 12% is inimical to output growth in the Nigerian economy.
The CBN also imposed a loan to deposit ratio of 65% which means banks will also have to lend out 65% of their deposits. This is in line with the APEX banks push to get banks to lend more to the private sector, rather than invest in treasury bills and other financial derivative products that haven't actually materialized in lending to critical sectors to the business.
READ MORE: Fire outbreak at CBN office in Jos
Banks Outcry: Banks have however complained bitterly that the CRR policy especially as it has affected their Net Interest Income. CRR involves reducing the amount of money available to banks to lend further reducing their profitability. By debiting banks for failing to meet CRR targets, the CBN is effectively denying banks of the ability to earn an income in customer deposits.
Banks have also resorted to reducing its deposit drive to avoid further CRR penalties. However, banks overall deposits increased from N22 trillion in 2018 to N24.4 trillion as at December 2019. But deposit rates stagnated in the last quarter of the year growing from N23.1 trillion to N24.4 trillion. Deposits are divided into Demand Deposits at N7.1 trillion and Time, Savings and Foreign Currency Deposits of N17.3 trillion.
Most tier 2 banks also cut their dividend payment in response to a raft of hawkish policy moves to from the CBN. By cutting dividends, banks are effectively keeping some of their cash in anticipation of possible sterilization of their funds. Bank deposit with the CBN was about N6.4 trillion in December 2019 out of which reserve requirements was N5.6 trillion. Cash Reserves Requirements with the CBN was just N4.8 trillion as of September 2019.
Why is the CBN doing this? An analyst who spoke to Nairametrics on condition of anonymity remarked that this was an ugly development.
"Nobody knows what CBN truly using them for (the CRR)…but suspicion is they are leveraging to finance govt. It is really a terrible idea but then the CBN is doing a lot of development activities that are terrible ideas….e.g. rice farming, loans at 9% for entertainment sector etc. So they'll argue all those development projects got to be paid for somehow" he remarked
Another analyst who also prefered to remain anonymous as he has not been authorized to comment, believes the banks are faced with a double whammy hence the debits.
"The CBN expects banks to hit 65% loan to deposit ration and when they don't the bank takes a 50% CRR charge on the differential."
For example, if a bank as a is at 60% LDR instead of 65%, the central bank will debit the banks 50% of the 5% differential as part of its CRR charge. This could be the reason behind this.
The analysis also opines this could be a move by the CBN to "block banks from going into the FX market" to make money from speculation on the exchange rate once the Covid-19 situation is over. 
Paypal's Venmo now permits cryptocurrency trading
Venmo will support four different cryptocurrencies: Bitcoin, Ethereum, Bitcoin Cash, and Litecoin.
Venmo, a mobile payment service owned by PayPal has announced that it has started allowing users to buy, hold and sell cryptocurrencies on its app. Just like PayPal, Venmo will support four different cryptocurrencies: Bitcoin, Ethereum, Bitcoin Cash, and Litecoin, and users can carry out transactions with as little as $1 on the app
Founded in 2009, Venmo has over 70 million users and it is one of the most popular payment channels in the US. The payment platform processed around $159 billion in payments last year.
Since the app functions like a social network, adding cryptocurrency will offer a more user-friendly feel for people who love buying and selling crypto.
READ: 28 million merchants to be granted crypto usage on PayPal
As bigger companies show more interest in cryptocurrency, there will be wider adoption of virtual currencies in future. Venmo is the latest payment app that is offering support for cryptocurrency on its platform.
Paypal, the parent company of Venmo is one of the most active companies in the crypto space as it allows users to buy, sell and hold cryptocurrencies in their digital wallets. Paypal users can also spend their coins at millions of merchants globally.
Crypto on Venmo is enabled through PayPal's partnership with Paxos Trust Company, a regulated provider of cryptocurrency products and services.
What they are saying
Darrell Esch, Venmo's Senior Vice President and general manager said "Our goal is to provide our customers with an easy-to-use platform that simplifies the process of buying and selling cryptocurrencies and demystifies some of the common questions and misconceptions that consumers may have."
ABCON asks CBN to check impact of cryptocurrencies on diaspora remittances
The association also noted that the apex bank needs to address other issues driving the patronage of cryptocurrency exchanges for remittance transfers.
The Association of Bureau De Change Operators of Nigeria (ABCON) has asked the Central Bank of Nigeria (CBN) to introduce measures that will neutralize the positive effects of cryptocurrencies as a channel for diaspora remittances.
This is to redirect diaspora remittances away from cryptocurrency exchanges to official channels and also protect such against potential disruptions.
This call was made by ABCON during its Quarterly Economic Review for the first quarter of 2021 where it commended the CBN for the N5/$ rebate scheme introduced to encourage diaspora Nigerians to use official channels to remit their funds.
However, the association noted that the apex bank needs to address other issues driving the patronage of cryptocurrency exchanges for remittance transfers.
READ: Nigeria among worst countries to start a career, and they all don't accept crypto
What ABCON is saying in their statement
The association in its statement said, "It is noteworthy that public acceptability for cryptocurrency exchanges are rising which could be quite accountable for the wide drop in diaspora inflows to Nigeria. Insecurity in the country is giving it greater prominence as investors and citizens are finding Cryptocurrency a safe haven for their wealth in case of any eventuality.
In most Emerging Markets Bitcoin transfers surged last year, as the pandemic exposed the cheaper and more efficient digital remittance services. Migrants sending money across borders to their families prefer the minimal transaction costs of cryptocurrency exchanges against the exorbitant costs of traditional money transfer companies like Western Union."
READ: Atsu Davoh is building ways for Africans to easily acquire and spend cryptocurrency
According to ABCON, "Cryptocurrency transactions are faster than the conventional transfers, which require passing through banks reliant SWIFT, the sluggish, half-century-old interbank messaging system that handles cross-border payments.
These exchanges override the political complications of official channels. The global reach of cryptocurrencies avoids the inflation risk inherent to official currencies, especially in politically unstable countries reliant on fickle foreign investors.
Thus, while we commend the efforts of CBN in introducing the package of Five Naira for One Dollar transfer, it can be seen from the analysis above that the challenges exceed just non-payment of foreign currency by the IMTCs and the exchange rate. Strategies that satisfy the most sensitive of these advantages of Cryptocurrency exchanges must be introduced to redirect flows to the official channel."
ABCON also expressed concerns over the country's huge unemployment rate, urging the government to apply radical approaches with the use of both conventional and unconventional economic and political tools to redress the trend.
READ: Afreximbank President reveals ways Nigeria can boost diaspora participation in economy
What you should know
It can be recalled that the apex bank had about 2 months ago, warned the Deposit Money Banks, Non-Financial Institutions and other Financial Institutions against doing business in crypto and other digital assets.
The CBN directed financial institutions to immediately close the accounts of persons or entities transacting in or operating cryptocurrency exchanges, warning of severe regulatory sanctions in the event of any breach of the directive.
The Securities and Exchange Commission (SEC) had a few days ago, revealed that it is working with the CBN for a better understanding and regulation of cryptocurrencies in the country.
Nairametrics | Company Earnings
Access our Live Feed portal for the latest company earnings as they drop.