Importing petroleum products must stop, NNPC has over $20bn assets – Kyari 
The GMD of NNPC, Mr Mele Kyari has lamented over the continued importation of petroleum products into the country.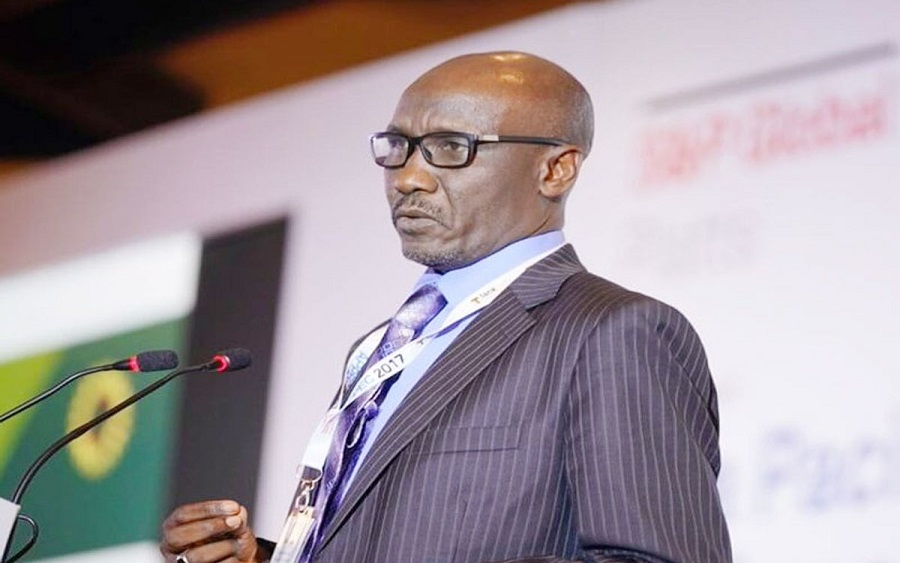 The Group Managing Director, Nigerian National Petroleum Corporation (NNPC), Mele Kyari has lamented over the continued importation of petroleum products into the country.
Kyari said this at the Nigeria International Petroleum Summit 2020 in Abuja. According to him, NNPC has assets worth over $20 billion and if looked into, Nigeria has opportunities it can explore in order to produce more petroleum products.
While describing NNPC as the largest corporation in Africa, Kyari said, "We have assets that are in excess of $20bn. We have opportunities that we share with our partners. 
"This country can provide energy for the whole of Africa. As we all know, 90 per cent of the petroleum products consumed in Africa are imported, and that must stop. And to do this, Nigeria must work. Our refineries must come back, and that is what we are doing."
Also present at the event was the President, Muhammadu Buhari who was represented by the Secretary to the Government of the Federation, Mr Boss Mustapha.
[READ MORE: NNPC refineries dormant for 3 months)
Speaking on the work being done in the oil and gas sector, Buhari said extensive work had been done for the eventual passage of the Petroleum Industry Bill to open up the oil and gas sector to competitiveness. He assured foreign oil companies of high returns on their investments in Nigeria.
The President stressed the fact that investments by foreign delegates were highly welcomed and secured.
He said, "Nigeria is ready and accessible for investments from all interested countries, individuals, partners. Let me assure our foreign delegates here present, that your investments are well secured in Nigeria and a high return on investment is assured."
While commenting on the Nigerian Gas Transportation Network Code, which was launched during the event, Buhari said, "We are all aware of the great role the hydrocarbon industry plays in the economy of Africa. Thus, we cannot afford to compromise its technical, operational and financial standards.
"This is the reason why this administration has consistently promoted sector reforms aimed at the entrenchment of transparency in the conduct of the industry's business, cost reduction, efficiency and attracting investments in the oil and gas value chain."
Twitter to establish its first African presence in Ghana
Twitter has announced Ghana as headquarter of its operations in Africa.
Jack Dorsey, CEO of Twitter Inc has announced today in a tweet that the company is establishing a presence in Africa.
"Twitter is now present on the continent. Thank you, Ghana and Nana Akufo-Addo," Dorsey tweeted.
As part of its mission to serve the public conversation, Twitter is making it easier for everyone to join in and provide more relevant experiences for people across the world.
Why Ghana as a choice…
Twitter stated that it chose to expand to Ghana first because the country is an advocate of free speech, online freedom, and the Open Internet.
In a blog post the company said, "In line with our growth strategy, we're excited to announce that we are now actively building a team in Ghana. To truly serve the public conversation, we must be more immersed in the rich and vibrant communities that drive the conversations taking place every day across the African continent."
"Furthermore, Ghana's recent appointment to host The Secretariat of the African Continental Free Trade Area aligns with our overarching goal to establish a presence in the region that will support our efforts to improve and tailor our service across Africa.
"Whenever we enter new markets, we work hard to ensure that we are not just investing in the talent that we hire, but also investing in local communities and the social fabric that supports them. We have already laid foundations through partnerships with Amref Health Africa in Kenya, Afrochella in Ghana, Mentally Aware Nigeria Initiative (MANI) in Nigeria, and The HackLab Foundation in Ghana. As part of our long-term commitment to the region, we'll continue to explore compelling ways we can use the positive power of Twitter to strengthen our communities through employee engagement, platform activation, and corporate giving," Twitter stated.
The company is also looking to hire specialists to join several teams to operate in product, design, engineering, marketing and communications.
The choice of Ghana as HQ for Twitter's Africa operations is EXCELLENT news. Gov't and Ghanaians welcome very much this announcement and the confidence reposed in our country. 1/3 #TwitterInGhana #TwitterGhana https://t.co/HdCqFgXK0x

— Nana Akufo-Addo (@NAkufoAddo) April 12, 2021
Reacting to Dorsey's announcement, Ghanaian President, Nana Akufo-Addo, in a tweet said that the government and people of Ghana welcome welcomed the micro-blogging site.
"The choice of Ghana as HQ for Twitter's Africa operations is excellent news. Government and Ghanaians welcome very much this announcement and the confidence reposed in our country," President Akufo-Addo tweeted.
Youths need critical skills to strengthen Nigerian economy – Bankers Committee's FITC
Nigerian youths need to embrace adequate skills and create a pool of well-engaged workforce to directly strengthen the nation's economy.
Bankers Committee's FITC has called on Nigerian youths to embrace adequate skills and create a pool of well-engaged workforce to directly strengthen the nation's economy.
This was disclosed by the Managing Director, FITC, Chizor Malize, during the launch of its Future of Work Academy for Youths on Monday.
According to her, the initiative is to continuously bridge the knowledge gap in the country and Africa at large, as it is expected to equip the youths for the peculiar needs of the Future of Work.
It also seeks to solve the prevalent issue of producing university graduates with degrees and skills that have limited practical use in the current global job market, as well as the requirements for the Future of Work.
She said, "The world of work is changing rapidly, and competition for the right talent is fierce. Graduate talents have for decades been primarily identified and employed based on academic excellence, however, in the emerging world of work, creativity, innovation, and work-ready skills have become the non-negotiable indicators for competitive advantage, and to evaluate capabilities.
"It is therefore important for youths to build critical skills, that will equip them for the requirements of the Future of Work in the ever-evolving business landscape. The value FITC FOWA is bringing to corporations at this time cannot be overemphasized. By equipping youths and creating a pool of well-engaged workforce for organizations, FITC FOWA will be directly strengthening the economy and the society in general."
Malize added that the initiative offers essential courses in Data Science, Data Analytics, Coding, Digital Marketing, Graphics Designs, MS Excel & Analytics, Digital Marketing, Use of PowerPoint, and other key areas that have been strategically packaged to educate, enlighten, and upskill undergraduates and graduates with the vital skills for the Future of Work.
What you should know
Owned by the Bankers Committee (CBN, NDIC and all Nigerian deposit money banks), FITC was established in 1981 as a non-profit organisation limited by guarantee to provide capacity building and serve as a knowledge hub for the Nigerian Financial Services Sector.
Nairametrics | Company Earnings
Access our Live Feed portal for the latest company earnings as they drop.