Importing petroleum products must stop, NNPC has over $20bn assets – Kyari 
The GMD of NNPC, Mr Mele Kyari has lamented over the continued importation of petroleum products into the country.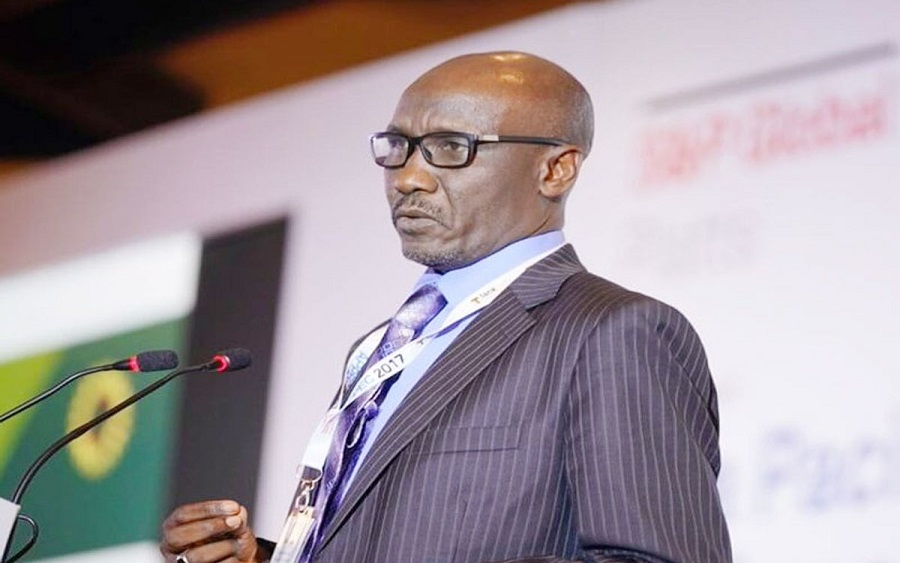 The Group Managing Director, Nigerian National Petroleum Corporation (NNPC), Mele Kyari has lamented over the continued importation of petroleum products into the country.
Kyari said this at the Nigeria International Petroleum Summit 2020 in Abuja. According to him, NNPC has assets worth over $20 billion and if looked into, Nigeria has opportunities it can explore in order to produce more petroleum products.
While describing NNPC as the largest corporation in Africa, Kyari said, "We have assets that are in excess of $20bn. We have opportunities that we share with our partners. 
"This country can provide energy for the whole of Africa. As we all know, 90 per cent of the petroleum products consumed in Africa are imported, and that must stop. And to do this, Nigeria must work. Our refineries must come back, and that is what we are doing."
Also present at the event was the President, Muhammadu Buhari who was represented by the Secretary to the Government of the Federation, Mr Boss Mustapha.
[READ MORE: NNPC refineries dormant for 3 months)
Speaking on the work being done in the oil and gas sector, Buhari said extensive work had been done for the eventual passage of the Petroleum Industry Bill to open up the oil and gas sector to competitiveness. He assured foreign oil companies of high returns on their investments in Nigeria.
The President stressed the fact that investments by foreign delegates were highly welcomed and secured.
He said, "Nigeria is ready and accessible for investments from all interested countries, individuals, partners. Let me assure our foreign delegates here present, that your investments are well secured in Nigeria and a high return on investment is assured."
While commenting on the Nigerian Gas Transportation Network Code, which was launched during the event, Buhari said, "We are all aware of the great role the hydrocarbon industry plays in the economy of Africa. Thus, we cannot afford to compromise its technical, operational and financial standards.
"This is the reason why this administration has consistently promoted sector reforms aimed at the entrenchment of transparency in the conduct of the industry's business, cost reduction, efficiency and attracting investments in the oil and gas value chain."
BREAKING: It makes no sense for oil to be cheaper in Nigeria than Saudi Arabia – President Buhari
Nigeria sells petrol at N161 per litre when the same is sold at higher in Saudi Arabia, Egypt, Ghana, Chad, and Republic of Benin.
The Federal Government has said that it does not make sense for oil to be cheaper in Nigeria than Saudi Arabia, Egypt, Niger Republic and Republic of Benin, other oil-producing nations.
This was disclosed by President Muhammadu Buhari during his Diamond Jubilee Presidential Broadcast to mark the nation's 60th independence anniversary on Thursday.
He said, "We sell petrol at N161 per litre when same is sold at N168/litre in Saudi Arabia, N211/litre in Egypt, N362/litre in Ghana, N362 in Chad, and N346 in Niger Republic among others.
"It does not make sense for petrol to be cheaper in Nigeria than Saudi Arabia.
"Fellow Nigerians, to achieve the great country we desire, we need to solidify our strength, increase our commitment and encourage ourselves to do that which is right and proper even when no one is watching."
Google launches Chromecast with Google TV
Google unveils the Chromecast device to stream contents from Walt Disney Co's Disney+ and Netflix.
Alphabet Inc's Google, some hours ago, launched Chromecast with Google TV, a hardware platform designed to show contents from leading streaming services like Walt Disney Co's Disney+ and the most popular streaming service company, Netflix.
The tech juggernaut unveiled the Chromecast streaming device that now comes with a remote control. It will cost $49.99 in the U.S, and will be available in other countries by the end of 2020.
The real advantage this device holds looks to be the underlying search smarts that serve as the foundation for so much of what Google does. Here's the company discussing the new feature in a blog post:
"Google TV's For You tab gives you personalized watch suggestions from across your subscriptions organized based on what you like to watch—even your guilty pleasure reality dramas. Google TV's Watchlist lets you bookmark movies and shows you want to save for later.
You can add to your Watchlist from your phone or laptop, and it will be waiting on your TV when you get home. 
Best of all, you'll also have access to thousands of apps and the ability to browse 400,000+ movies and TV shows sorted and optimized for what you like—ask Google Assistant to see results from across your favorite apps, like YouTube, Netflix, Disney+, Stan, 9Now and ABC view, among others."
The new Chromecast with Google TV comes in a compact and thin design and is packed with the latest technology to give you the best viewing experience. It neatly plugs into your TV's HDMI port and tucks behind your screen.
Hardware composition:
Switching it on, the new Google Tv comes with a crystal clear video in up to 4K HDR at up to 60 frames per second in no time. With Dolby Vision, you'll get extraordinary color, contrast, and brightness on your TV.
The Hardware also supports HDMI pass coupled with Dolby audio content.
COVID-19 Update in Nigeria
On the 30th of September 2020, 201 new confirmed cases and 1 death was recorded in Nigeria
The spread of novel Corona Virus Disease (COVID-19) in Nigeria continues to record increases as the latest statistics provided by the Nigeria Centre for Disease Control reveal Nigeria now has 58,848 confirmed cases.
On the 30th of September 2020, 201 new confirmed cases and 1 death was recorded in Nigeria, having carried out a total daily test of 2,549 samples across the country.
To date, 58,848 cases have been confirmed, 50,358 cases have been discharged and 1,112 deaths have been recorded in 36 states and the Federal Capital Territory. A total of 509,555  tests have been carried out as of September 30th, 2020 compared to 507,006 tests a day earlier.
COVID-19 Case Updates- 30th September 2020,
Total Number of Cases – 58,848
Total Number Discharged – 50,358
Total Deaths – 1,112
Total Tests Carried out – 509,555
According to the NCDC, the 201 new cases were reported from 13 states- Lagos (77), Rivers (37), Plateau (25), FCT (13), Kaduna (12), Ogun (12), Adamawa (8), Taraba (7), Imo (4), Kwara (2), Osun (2), Abia (1), Oyo (1).
Meanwhile, the latest numbers bring Lagos state total confirmed cases to 19,461, followed by Abuja (5,709), Plateau (3,450), Oyo (3,261), Edo (2,626), Rivers (2,432), Kaduna (2,419), Ogun (1,850), Delta (1,802), Kano (1,737), Ondo (1,631), Enugu (1,289), Ebonyi (1,040), Kwara (1,036), Abia (895), Gombe (883). Katsina (861), Osun (839),  Borno (745), and Bauchi (699).
Imo State has recorded 572 cases, Benue (481), Nasarawa (450), Bayelsa (399),  Jigawa (325), Ekiti (321), Akwa Ibom (288), Niger (259), Adamawa (248), Anambra (237), Sokoto (162), Taraba (102), Kebbi (93), Cross River (87), Zamfara (78), Yobe (76), while Kogi state has recorded 5 cases only.
READ ALSO: COVID-19: Western diplomats warn of disease explosion, poor handling by government
Lock Down and Curfew
In a move to combat the spread of the pandemic disease, President Muhammadu Buhari directed the cessation of all movements in Lagos and the FCT for an initial period of 14 days, which took effect from 11 pm on Monday, 30th March 2020.
The movement restriction, which was extended by another two-weeks period, has been partially put on hold with some businesses commencing operations from May 4. On April 27th, 2020, Nigeria's President, Muhammadu Buhari declared an overnight curfew from 8 pm to 6 am across the country, as part of new measures to contain the spread of the COVID-19. This comes along with the phased and gradual easing of lockdown measures in FCT, Lagos, and Ogun States, which took effect from Saturday, 2nd May 2020, at 9 am.
On Monday, 29th June 2020 the federal government extended the second phase of the eased lockdown by 4 weeks and approved interstate movement outside curfew hours with effect from July 1, 2020. Also, on Monday 27th July 2020, the federal government extended the second phase of eased lockdown by an additional one week.
On Thursday, 6th August 2020 the federal government through the secretary to the Government of the Federation (SGF) and Chairman of the Presidential Task Force (PTF) on COVID-19 announced the extension of the second phase of eased lockdown by another four (4) weeks.
READ ALSO: Bill Gates says Trump's WHO funding suspension is dangerous