Nigerian Treasury Bills fall to 5.2% per annum
The latest data from the Central Bank of Nigeria reveals Nigeria's 364-day treasury bills have fallen to 5.2%.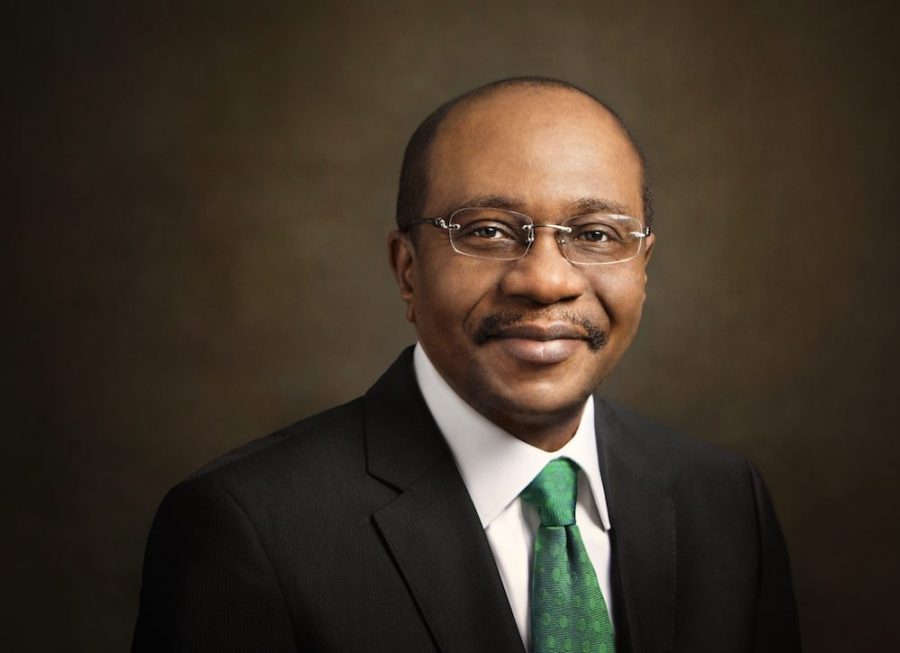 The latest data from the Central Bank of Nigeria reveals Nigeria's 364-day treasury bills have fallen to 5.2%. This is the lowest we have seen in almost a decade indicative of the major disconnect in financial markets.
182-day bills went for stop rates of 4.9% and 91-day rates 3.5% per annum respectively. The total amount on offer for 364-day bills was N44.8 billion with investors staking about N105.9 billion. Bids for 182 and 91-day also outstripped offers by a combined N35 billion.
Why this matters: The massive disparity between the subscriptions and the offers suggests investors are willing to earn a negative real return (treasury bills rate less inflation rate) than take higher risk in other assets such as stocks and real estates.
The increase in demand for treasury bills compared to supply is largely due to a dearth in investable funds available to investors. Back in October, the Central Bank restricted investments in its lucrative OMO bills to commercial banks and foreign investors leaving hundreds of billions of naira in cash in the dust.
[READ ALSO: T-bills Trade Bullish to Close the Week as CBN Stalls on OMO Auction(Opens in a new browser tab)]
Before now, the OMO market was seen by investors such as Pension Funds, Insurance Companies, FinTEchs, etc. as a viable option for investing free cash flow. The restriction now leaves them with very little options. Most investors surveyed by Nairametrics complain that they will rather continue to invest in safe havens like the CBN's treasury bills rather than investing in stocks despite their perceived low valuations.
Retail investors have also shown interest in buying dollars preferring to earn as low as 4% in the greenback as against holding the naira at 6%. However, if yields continue to be this low most investors could fall prey to Ponzi schemes which typically thrive in low yield environments.
Reliable sources also inform Nairametrics that the CBN is keeping a close watch on investor reactions to the low yield environment and considers this a temporary situation. Rates may pick up if the pressure triggers a spike in the demand for dollars.
Africa Prudential proposes dividend of N1 billion for shareholders
Africa Prudential Plc has proposed a sum of N1 billion as dividend for shareholders.
The Board of Directors of Africa Prudential Plc has proposed a sum of N1 billion as dividend to shareholders for the period ended 31st of December 2020.
This is according to a disclosure signed by the firm's secretary, Joseph Jibunoh and sent to the Nigerian Stock Exchange, as seen by Nairametrics.
According to the notification, the proposed dividend will be paid electronically to qualified shareholders on the 26th of March, 2021, subject to appropriate withholding tax and approval from the company's Annual General Meeting (AGM) scheduled a day earlier.
The breakdown of the proposed dividend shows that a sum of 50 kobo will be paid for each outstanding 2,000,000,000 ordinary shares of the company, held by its shareholders, totalling N1 billion. The proposed dividend is 28.6% lower than the 2019 figures of N1.4 billion.
The comparative decline in the company's proposed dividend for the year might be attributed to a recent dip in profit and other key metrics recorded by the firm in its latest audited financial statement for 2020. For example, the firm posted a profit of N1.45 billion for the year, indicating a decline of 13.98% YoY. In addition, its earnings per share declined by 14.29% to print at 72 kobo.
What you should know
Africa Prudential had recently announced the appointment of Mrs Zubaida Rasheed as Director.
Africa Prudential Plc, formerly known as UBA Registrars Ltd, was incorporated as a private limited liability company on 23rd March 2006. It was listed in the NSE on 17th of January, 2013.
Konga launches revolutionary membership programme, Konga Prime
Konga Prime puts money back into the pockets of subscribers by helping them make great savings.
Konga, Nigeria's leading composite e-Commerce giant, has rolled out Konga Prime, a revolutionary membership programme, with a lot of benefits for shoppers.
Konga Prime members enjoy unlimited free shipping, have access to exclusive offers and early bird deals, among others.
The incentives-filled loyalty programme went live on Monday March 1st, 2021.
Specifically, Konga Prime brings together a suite of exciting benefits which delivers great value to subscribers, helping them enjoy exclusive deals and other incentives such as faster deliveries of their orders. In addition, Konga Prime puts money back into the pockets of subscribers by helping them make great savings, incomparable to that offered by any other retail platform.
Furthermore, members of Konga Prime including busy individuals and families get to enjoy premium access to the full range of Konga's cutting-edge assets. Among these are its powerful e-Commerce engine and online presence as well as the nationwide reach of a growing list of over 31 stores spread across the nooks and crannies of Nigeria. With this, Konga Prime members can take advantage of nationwide delivery of their items as fast as the next day.
Also, members have the added incentive of unlimited free delivery from Konga.com and access to discounts that make shopping faster and cheaper for all categories of shoppers.
Interested subscribers can sign up for Konga Prime here: https://www.konga.com/konga-prime Membership of Konga Prime is available to all customers, effective March 1st, 2021, beginning with Lagos and Abuja, the Federal Capital Territory (FCT). Equally important, Konga is currently offering specially discounted rates for interested subscribers to sign up for Konga Prime. In other words, subscription rates for Konga Prime membership have been slashed by as much as 50% for early bird subscribers.
In Lagos, membership of Konga Prime is currently up for N1,000 a month, as against N2,000 and N2,490 for three months, instead of N4,950 along with a 7-day free trial period. For Abuja, membership rates presently stand at N1,290 a month, as opposed to N2,500 and N3,490 for three months, instead of N6,950.
Meanwhile, the Konga Prime rollout is set to be extended to other states soon.
Vice President, Konga Online, Kenny Oriola, says the initiative is one that will deliver great value for members, including exclusive access to a growing list of special offers. These include unlimited free delivery, early access to exclusive deals as well as partner benefits and rewards.
"This initiative was implemented to provide a platform that allows our esteemed customers enjoy great value, including having their orders delivered to their preferred location for free. Saving time and money is not just the end goal here, but having access to exclusive deals, and mouth-watering discounts on special products also makes this service one to subscribe to.
''Today, we kick-off this initiative in Lagos and Abuja. Subsequently, other states across the country will benefit from this service. We urge all interested subscribers to take advantage of the ongoing discounted rates to sign up for this value-adding programme,'' he disclosed.
Further, Oriola submits that in the future, Konga will leverage its wide-ranging assets to add additional benefits for members in a variety of services and offerings, adding that the list of benefits will continue to grow over time.
Nairametrics | Company Earnings