WhatsApp to stop service on phones with older operating systems  
Facebook-owned WhatsApp has disclosed it will restrict its services from running on apple phones with IOS operating systems lower than IOS 7.
Facebook-owned WhatsApp has disclosed that the company would restrict its services from running on operating systems lower than IOS 7, Andriod version 2.3.7 and all windows phones.
According to vanguard, WhatsApp, through its support page in a blog post, disclosed that millions of phones around the world would be affected, starting from December 31, 2019, as a variety of older handsets would lose access to the messaging app.
Meanwhile, WhatsApp had indicated that the iOS and Android blocks would not take effect until February 1, 2020. Other dates WhatsApp stopped working on older phone systems on June 30, 2017; Nokia Symbian, S60 December 31, 2017; BlackBerry OS and BlackBerry, 10 December 31, 2018.
[READ MORE: Report: Instagram dominates as 22 million Nigerians use internet for social media(Opens in a new browser tab)]
What the block means: WhatsApp said that anyone using these older phones could no longer create new accounts or reverify existing accounts because WhatsApp would no longer actively develop for these operating systems as some features might stop functioning at any time.
However, WhatsApp regularly stops support for older devices, compelling users to keep up to date if they want to continue using the app.
"As we look ahead to our next seven years, we want to focus our efforts on the mobile platforms the vast majority of people use, while these mobile devices have been an important part of our story, they don't offer the kind of capabilities we need to expand our app's features in the future.
"This was a tough decision for us to make, but the right one in order to give people better ways to keep in touch with friends, family, and loved ones using WhatsApp. If you use one of these affected mobile devices, we recommend upgrading to a newer Android, iPhone, or Windows Phone to continue using WhatsApp."
[READ MORE: Network providers want Facebook, WhatsApp to pay levy as Nigerians dump SMS)
WhatsApp is also focused on adding new features for current systems. It is reportedly currently working on a dark mode which should help reduce its battery usage a bit, but this is not available for general release.
The proposed new feature would allow users choose between the light and dark side of WhatsApp while checking a box marked 'battery saver', which automatically switches WhatsApp to dark mode when battery power is running low.
CBN reduces MPR from 12.5% to 11.5%
The Governor of the CBN has announced the reduction of MPR from 12.5% to 11.5%.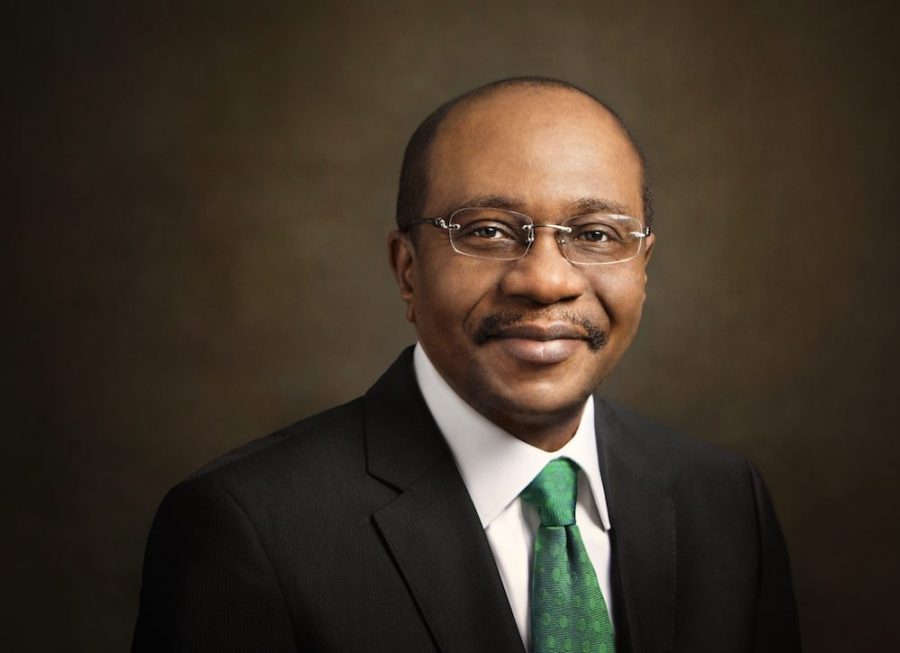 The Monetary Policy Committee (MPC) of the Central Bank of Nigeria (CBN) has voted to reduce the Monetary policy rate (MPR) from 12.5% to 11.5%. This was disclosed by Governor, CBN, Godwin Emefiele while reading the communique at the end of the MPC meeting on Tuesday.
READ: This is a copy of the Self-Certification form govt. wants targeted account holders to fill
The committee retained CRR at 27.5% stating that the recent inflationary pressures is not driven by monetary policies, rather as a result of structural policies.
Highlights of the Committee's decision
Reduce the MPR by 100 basis points from 12.5% to 11.5%
Adjust asymmetric corridor from +200/-500 to
Retain CRR at 27.5%
retain liquidity ratio at 30%
Explore the Nairametrics Research Website for Economic and Financial Data
More details shortly …
FG moves to clamp down on illegal fertilizer manufacturers and agro-dealers 
It is now forbidden for anyone to go into fertilizer business in Nigeria, without registering with the FISSD.
The Federal Ministry of Agriculture and Rural Development has disclosed that anyone caught producing or merchandising adulterated fertilizers, under the new law, will be jailed. 
This disclosure was made via the Ministry's official Twitter handle, to the general public, and seen by Nairametrics. 
The announcement notifies the general public that the National Fertilizer Quality Control (NFQC) Act 2019, is to make sure that every farmer has good and efficient fertilizer for their farms, to boost farming harvest and output. 
The ministry reiterated that it is forbidden for anyone to go into fertilizer business in Nigeria, without registering with the Farm Inputs Support Services Department (FISSD) of the Federal Ministry of Agriculture and Rural Development. However, anyone caught producing or merchandising adulterated fertilizers will be jailed. 
VIDEO: FG Moves to Clamp Down on Illegal Fertiliser Producers/Manufacturers, Blenders, Importers, and Agro-dealers. 1/4 pic.twitter.com/YVSykNpJ2R

— Fed Min of Agric/RD (@FmardNg) September 22, 2020
This regulation is to address the recurring issues of the effect of substandard fertilizers on farm produce, and the market proliferation of adulterated fertilizers in the country, which continues to bedevil farm outputs and harvests in the country. 
Backstory: On the 26th of August, the Permanent Secretary of Agriculture and Rural Development,  Dr. Abdulkadir Mu'azu, reaffirmed the Federal Government's commitment towards implementing the National Fertilizer Quality Control (NFQC) Act 2019. He ensured that the fertilizer regulatory system is in place, to safeguard the interest of the farmers, as when the regulation is implemented, it will protect farmers from using adulterated fertilizers that are nutrient deficient.  
Why this matters  
This policy is important to safeguard both the interest of the farmers and the members of the public, as the initiative is expected to increase agricultural harvest and productivity, in a bid to make national food security a reality. 
The NFQC Act will safeguard interests of fertilizer enterprises, businesses and agro–dealers, as it will create part of the enabling environment for private sector investment in the fertilizer industry, and protect the environment against potential dangers, that may result from market proliferation of adulterated fertilizers and the use of harmful substances in fertilizer. 
The Executive Secretary of FEPSAN, Mr. Gideon Negedu, reiterated that the new National Fertilizer Quality Control Act 2019, is a game-changer for the nation's agricultural sector and a powerful weapon for the farmers. 
In his view, Prof. Yemi Akinseye–George (SAN), said, "that the Federal Government and relevant stakeholders of the fertilizers industry, have taken the bull by the horn in enacting a robust legal framework for quality control in the country."
NSE highlights retail investment opportunities in today's Nigerian Capital Market
The Exchange in collaboration with the NISL has inaugurated the Retail Investors' Webinar.
The Nigerian Stock Exchange ("NSE" or "The Exchange") has expressed its commitment to redefining and improving investors' overall experience in the Nigerian capital market, and ensuring that it remains modern, convenient and secure. This was highlighted at the inaugural edition of the Retail Investors' Webinar hosted by The Exchange in collaboration with the Nigerian International Securities Limited (NISL) on Monday, 21 September 2020. The event, with the theme, Capital Market Investing in a Digital Age, was supported by the Chartered Institute of Stockbrokers (CIS) and the Association of Securities Dealing Houses of Nigeria (ASHON).
Speaking during the webinar, the Chief Executive Officer, NSE, Mr. Oscar N. Onyema, OON said, "Investor participation is central to the growth and sustainable development of any economy. The Exchange is, therefore, committed to facilitating conversations that will expound on the retail investment opportunities available in the capital market and the channels through which they can be accessed.  Today, our determination to develop the market and strengthen investor confidence has birthed a number of technology-driven solutions that allow investors to conveniently trade electronically in an increasing array of product offerings that includes Equities, Bonds, ETFs and other Collective Investment Schemes. We will, therefore, continue to take advantage of the vast opportunities to equip existing and potential investors with the necessary skills to effectively manage and grow the financial resources at their disposal."
On his part, the Managing Director, Nigerian International Securities Limited (NISL), Mr. Laolu Martins said, "NSE has consistently pioneered far-reaching innovations within the Nigerian capital market, positively driving market integrity, boosting both investor confidence and market participation." He went on to highlight the efforts of the NISL to create wealth for investors via an appropriate mix of securities using well spelt out market research to help investors meet their financial objectives. In doing so, he provided an analysis of the investment instruments available on NSE including equities, bonds, REITS, Closed-Ended Funds, ETFs, etc.
(READ MORE: Capital market operators call for the suspension of recapitalisation plans)
The event also featured a presentation on the importance of Market Data in making investment decisions by the Head, Market Services, NSE, Mr. Olufemi Balogun. It would be recalled that The Exchange recently released an upgrade to its X-DataPortal. The revamped portal has been designed to serve as a principal source for brokers, fund managers, research analysts, other professionals and non-professional participants like students and investors to get quality real-time and reference data reports for analysis, research and reporting purposes. Mr. Balogun encouraged investors at the webinar to access the information via https://dataportal.nse.com.ng.
The Exchange has showed its clear determination to ensure that investors have a better understanding and appreciation of investment products offered in the Nigerian capital market in its efforts to become Africa's preferred Exchange hub. The upswing in market activities in Q2:2020 is a testament to the resilience of the market as a result of concerted efforts of The Exchange. As at the end of August 2020, the NSE All Share Index had recorded an 18.9% increase from its position at the end of March, 2020. In addition, the market also witnessed a growth in the percentage value of equity transactions contributed by retail investors, currently at 29% from the 21.8% recorded in 2018 and 24.72% recorded in 2019.