Ekiti, Enugu, Bayelsa, 12 others attract no investment in half year 2019 
Ekiti, Enugu, Bayelsa, Ebonyi, Gombe, Jigawa, Abia and eight other state governments failed to attract investments in H1 2019.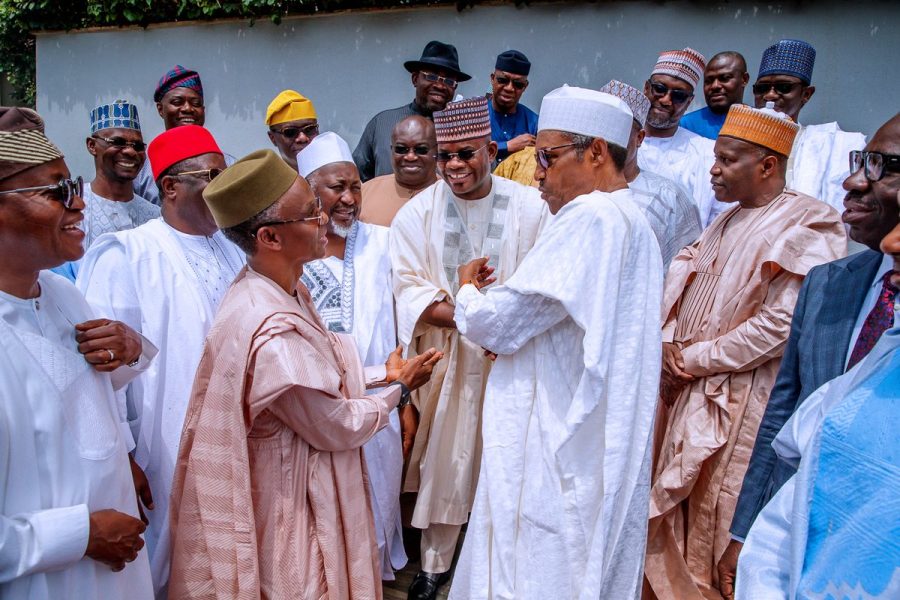 Ekiti, Enugu, Bayelsa, Ebonyi, Gombe, Jigawa, Abia and eight other state governments failed to attract investments in the first half of the year 2019, a report by the National Bureau of Statistics disclosed.
Others listed in the report are Kebbi, Kogi, Osun, Plateau, Sokoto, Taraba, Yobe and Zamfara.
The NBS's capital importation report contains the total amount of fresh investments attracted to the Nigerian economy during the period of time.
[READ MORE: States' IGR hits N691 billion as Osun, others recorded biggest growth]
What it means: It means none of the 15 states governors contributed to the $14.31 billion the other 21 states attracted between January and June 2019, and that is contrary to their electoral promises.
The states that got new investments included Lagos State, which attracted the highest amount of $8.9 billion during the six-month period. The $8.9 billion investment inflow into Lagos State represents about 62.19% of the $14.31 billion.
Followed by the Federal Capital Territory which attracted a total investment inflow of $5.25 billion. Adamawa State attracted the sum of $25 million; the same with Benue and Cross River states while Imo, Kano, Rivers, and Kaduna states recorded investment inflow of $3 million, $1.1 million, $2.2 million and $41.4 million and $4.13 million, among others.
In the same vein, Akwa Ibom recorded inflow of $55,035, Anambra, $61,000; Bauchi, $99,980; Borno, $500,000; Delta, $40,000; Katsina, $576,796; Kwara, $200,000; Niger, $67,156; Ondo, $26000; Ogun, $7.01 million and Oyo $2.03 million,
Factors responsible: The Founder of Stanbic IBTC Bank Plc, Mr Atedo Peterside, had said that the level of structural imbalance in the country was forcing investors to exit from the country.
In a paper delivered at the 25th Nigerian Economic Summit, Peterside described the draft Petroleum Industry Bill produced by the previous administration as "myopic," as it was incapable of stimulating the needed investments in the sector.
He said, "Investors appear to have concluded that the Nigerian economy is rigged against all except the very well-connected and they are right. 
"By definition, the well-connected investors are few and so our Investment/GDP ratio is likely to remain low until we make it possible for all other investors to come back and partake in the task of baking a bigger cake on the basis of a level playing field." 
He said currently, only those that were "well-connected" could expect to have security of their lives and property, prompt dispensation of Justice, sanctity of contracts and non-harassment from multiple rogue regulators.
[READ ALSO: FG, States, LGs allocation to drop by N2.01 trillion in 2020]
Way forward: He said, "It is not too late for the President (Muhammadu Buhari's government) and our national assembly to take a cue from Mozambique and learn how to enact laws that provide clarity and reduce uncertainty for investors in the oil and gas industry and other sectors." 
Nigerian Governors who have tested positive for Coronavirus 
Six Nigerian governors have contracted the novel coronavirus, but some have recovered.
On Saturday, July 4, Ebonyi State Governor, David Umahi announced that he had tested positive for COVID-19. This makes him the 6th Governor to have tested positive for the virus that has infected over 11 million and killed no less than 532,000 people globally. 
Kaduna State Governor, Nasir El- Rufai was the first governor confirmed to have been infected and recovered in April. 
Bauchi State Governor, Bala Mohammed, was also infected in March and was reported to have recovered on the 9th of April. 
Oyo State Governor, Seyi Makinde, announced that he tested positive on 30th, March, 2020 and his recovery was reported on the 5th of April. 
Ondo State Governor, Rotimi Akeredolu, tested positive last week on June 30th and Delta's Ifeanyi Okowa announced that he and his wife had tested positive on July 1. 
So far, the governors who have tested positive for COVID-19 are:    
1. Nasir el-Rufai
2. Bala Mohammed
3. Seyi Makinde
4. Rotimi Akeredolu
5. Ifeanyi Okowa
6. David Umahi
Earlier this weekend, Benue State Governor, Samuel Ortom announced that his wife, Mrs. Eunice Ortom, their son, and some of the wife's aides had tested positive for COVID-19.
With Nigeria and the rest of the world still battling to contain the dreaded virus, the total number of confirmed cases has risen to 28,167 from 148,188 tests carried out as at Saturday, July 4, 2020. In addition, while 11,462 have recovered, 634 persons have died.
BUA cement to build power and cement plants in Adamawa state
BUA Cement's newest plant in Sokoto is expected to be operational in 2021.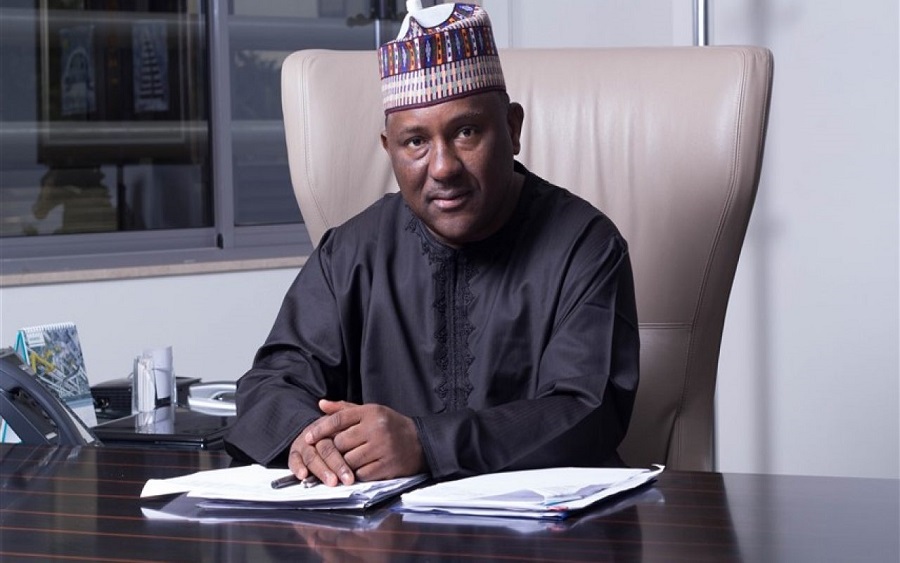 BUA Cement has announced plans to build a 50 megawatts power plant and 3 million metric tonnes cement plant in Lamurde and Guyuk local governments in Adamawa States.
BUA Cement which is Nigeria's second-largest cement producer by volume with plants in Sokoto and Edo States, with the projects wants the boost the country's power supply and increase the local production capacity for cement.
This was disclosed by the Chairman of BUA Cement, Abdul Samad Rabiu, in a press statement on Sunday, July 5, 2020, in Lagos.
The BUA Cement Chairman who led the company's management team on a courtesy visit to the Adamawa State Governor, Ahmadu Umaru Fintiri, after preliminary findings showed that Guyuk and Lamurde areas had quality limestone.
According to Rabiu, "Preliminary findings show that the two local governments of Guyuk and Lamurde are reputed to have good quality limestone deposits and BUA Cement is ready to begin the investment in the state.
"BUA will use new technologies to supply power to the proposed cement plant and communities of Guyuk and Lamurde in addition to providing three thousand direct and five thousand indirect jobs.
"Guyuk Cement Plant will be a major investment in the North-East by BUA, while we solicit the support of Gov. Umaru Fintiri to set up the factory in Guyuk."
READ MORE: 10 fantastic things Aliko Dangote has done in the last 10 years
He added that while the company has invested billions of dollars in various sectors across Nigeria, it has taken a decision to source its raw materials locally and therefore urged the Adamawa state government to support BUA to actualize the GUYUK Cement project.
The Adamawa State Governor, Ahmadu Fintiri, in his response assured the Chairman and management team of BUA, that the state government would provide all the necessary support and make available whatever was needed to make the projects a reality.
BUA Cement's newest plant in Sokoto is expected to be operational in 2021 and expects that its total production capacity will get to 14 million metric tonnes of cement per annum upon the completion of Guyuk Cement Plant.
BUA Cement has been having a running battle with Dangote Cement over the ownership of 3 mining sites in Obu and Okpella in Edo State. The mining sites have been subject of legal tussle between the 2 biggest cement companies in the country.
GSK, Sanofi to agree $624 million deal with UK for COVID-19 vaccine
Both GSK and Sanofi said that they are placing more priority on quality rather than speed.
British and French pharmaceutical giants, GlaxoSmithKline (GSK) and Sanofi are close to reaching a $624 million (500 million pounds) deal with the United Kingdom (UK) government for the supply of 60 million doses of coronavirus vaccine as many countries move for possible COVID-19 treatments.
Reports suggest that the UK was considering an option to buy the vaccine should the human trials, which are due to commence in September 2020, turn out successful.
The funds would be paid in stages as the vaccine progresses, with the final payment made on delivery.
In order not to be left behind, the UK government has been engaging a wide range of companies both at home and abroad to negotiate access to vaccines. They said that the right announcements of these arrangements will be made as and when agreements with any of these companies are finalized.
The British business ministry's spokeswoman, who confirmed that the ministry is handling Britain's supply of potential COVID-19 vaccines, said talks were going on with different parties about access to possible vaccines but didn't confirm if GSK/Sanofi project was one of them.
READ MORE: Pfizer's COVID-19 vaccine shows positive results
According to the ministry official, ''The Government's Vaccines Task Force is actively engaging with a wide range of companies both in the UK and abroad to negotiate access to vaccines."
"Appropriate announcements of these arrangements will be made as and when agreements with any of these companies are finalized and signed."
Sanofi is presently working on 2 possible COVID-19 vaccines, one of which uses an adjuvant made by GSK to potentially boost its efficacy. The timeline for its clinical trials is behind the likes of Moderna Inc, the University of Oxford in collaboration with AstraZeneca Plc and an alliance of BioNTech and Pfizer Inc, whose projects all made headlines by moving to human trials as early as March.
Both GSK and Sanofi said that they are placing more priority on quality rather than speed in developing a vaccine.