See the best Nigerian mobile banking apps in H1 2019
See the best Nigerian mobile banking apps in H1 2019
#Banking #Apps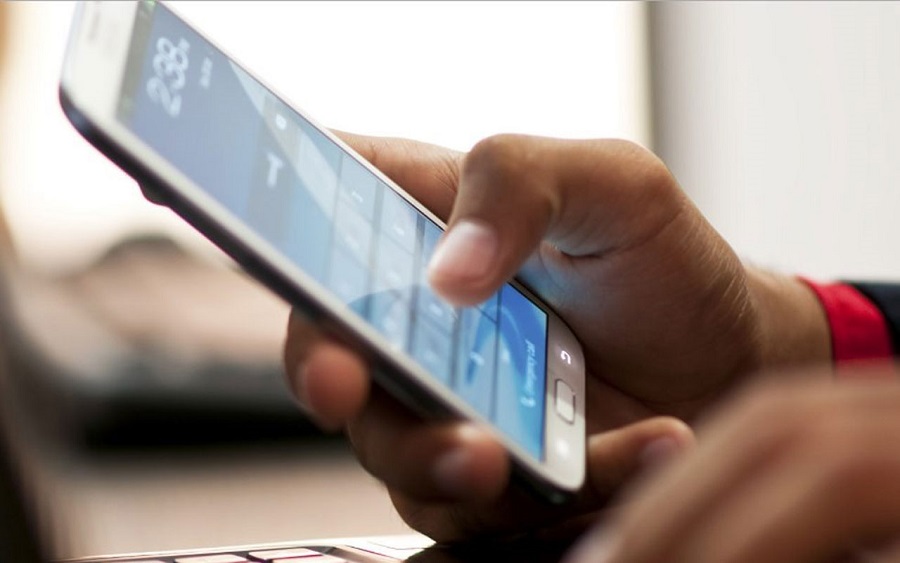 In this review of the best mobile banking apps in Nigeria, some usual apps are featured.
This is mainly because these apps have continued to be the best regardless of their shortcomings.
The review is intended as a call to action for banks to do more in order to continually improve on user experience.
Sometime in April this year, Omolara found herself in a scary emergency situation. It was about 2:45 AM and she was having the worst stomach upset ever. The pain was unimaginable. And as a young woman who lives by herself in a luxury Lagos apartment where all the neighbours mind their businesses, the only option she had was to call either one of her friends or family members to take her to the hospital.
Grabbing her phone as she laid still in a foetal position, she tried calling Makinde, her boyfriend. Unfortunately, there was no call credit on her phone. She then tried texting him on Whatsapp but got no immediate response. So, she decided to top up her credit using her mobile banking app in order to call Makinde.
But the app malfunctioned. Omolara tried many times to use it but all to no avail. To make the matter worse, she was debited for as many times as she tried buying airtime with the app, even though her phone was never recharged. This only aggravated her already bad situation. Sadly, she had to endure the pain until later that morning when her boyfriend saw her messages and rushed down to help. Eventually, Omolara had to switch to a different financial services provider mainly because of that bad experience she had.
[READ: Renmoney improves loan access with mobile centres]
Need for efficient mobile banking
Omolara's story underscores the importance of efficient banking services and in this case, functional mobile banking. The phenomenon has become an integral aspect of banking, especially nowadays when many people want to be able to do many things on their phone; albeit easily.
It is our tradition, here at Nairametrics, to constantly monitor and analyse developments in the Nigerian mobile banking space. We also like to periodically rank the apps, based on our observations and what the people customers are saying.
The top mobile banking apps in H1 2019
In the past six months of 2019 which came and went like the speed of light, a lot of things happened in the Nigerian banking sector, especially as it pertains to mobile banking. While some banks continued to improve on their mobiles in order to deliver better services to their customers, others lagged behind.
That said, below are the top best mobile banking apps in Nigeria as of H1 2019.
1. UBA Mobile Banking
This mobile app is one of the most downloaded across platforms such as Google Play, Apple App Store, and Microsoft Store. It has all the basic features of a typical and functional app. Star rating on Google Play stands at 4.4 out of 5, and 3.9 out of 5 on Apple Store. Security is not a problem. By all standards, it is a pretty good mobile app.
Regardless of the positive reviews, some customers aren't quite happy about some issues. Apparently, the latest upgrades that were carried out cause some features to malfunction. Complaints range from the app not showing details of transactions to money not being sent to recipients.
Regardless of the complaints, this is a good app that will become even better as UBA continually improve on it. You should definitely download it if you are a UBA customer.
[READ: Airtel partners phone brands to woo customers as subscribers decline]
2. Zenith Bank Mobile App
Much like the UBA Mobile App, this app has been downloaded over a million times by users. It offers the basic features of a mobile banking app and has generally received a total of 4.3 stars on Google Play and 3.1 stars on Apple Store.
Users love it for many reasons, although it is not perfect. As always, many customers complain that since the app was last upgraded, it has often been difficult to either login or even use it to perform simple transactions like purchase airtime. One of the complaints that caught our attention read thus;
"I just noticed this app has been updated to a completely new look. However, I'm unable to login, it just shows connecting without access. Secondly, I'm amazed that there is no notification informing us in advance prior to this. Was there any, which I missed? What do I need to do to be able to login in?"
3. GTWorld
This is another one of the very good mobile banking apps in Nigeria right now. GTWorld has 4.1 stars on Google Play and 2.7 stars on Apple Store. Nearly a million people have downloaded it. The app is very easy to use and hardly malfunctions, although sometimes it can be difficult to login; especially when the network connection is poor.
On Google Play right now, all the latest reviews are mostly positive. That notwithstanding, customers want GTBank to continually improve on the app in order to ensure a better user experience. A particular comment best summed up our thought on the app;
"Setting up my account was easy. However, this is a world-class app so the developers need to do a little more work on it: 1) The title of the bottom right icon does not display fully 2) The interface of the quick credit needs some more work. a) I assume it should show me Max allowed the loan as a label field and allow me to specify the amount I want to collect b) The sliders don't show values which leaves you having to guess what the position represents. It's a work in progress…"
4. First Mobile
First Mobile by FirstBank has 4.3 stars on Google Play and 3.1 on Apple Store. It is one of the most used mobile banking apps in Nigeria and elsewhere, thanks to its efficient features. Reviewing the app, a particular customer said: "this app is great, I have used it for over 5yrs…"
However, not everyone is a fan. Some users are particularly upset over what they describe as the inability to make transactions following their last update. It is, perhaps, important to point out that this seems to be a general problem across all the apps. Major updates come along with minor issues as described by the comment below-
"I thought I was the only experiencing this since my last update. First, the app doesn't allow one to view transaction history anymore, which is very sad. Secondly, some folks are complaining of not being able to take a screenshot. Yes, I noticed that too. But I think the option for saving transaction receipt is still ok. the former is the problem that needs urgent rectification."
It is, therefore, important that FirstBank consider rectifying the issues raised by its customers in order to keep them happy whilst ensuring that the mobile banking process is easy and effortless.
[READ: Ecobank shakes up the competition, introduces low-cost remittance app]
5. Access Bank Mobile App
Being the largest bank in Sub-Saharan Africa by customer base, it is not surprising that Access Bank's mobile app has been downloaded over a million times by users. What is also not very surprising is the fact that the app has been 4.3-star rating on Google Play and a 3.2-star rating on Apple Store.
By all standards, it is a functional app. However, it does need continuous improvements. As it is, customers complain that they often struggle to log in, even as others want the bank to make it possible for users to be able to sign in more than one accounts using the app.
Hopefully, these issues will be sorted out as the bank work towards launching its next updates soon.
6. Stanbic IBTC
This mobile app has a 4.1-star rating on Google Play as well as 3.6 stars on Apple Store. One of the reasons users love it is its easy to use features. Interestingly, the bank has a way to detect when customers are having issues using the app, even as they take swift action to contact them for assistance.
However, it is not the best app in Nigeria, considering that it has its own issues. While it does have very glowing remarks/reviews, the latest comment on Google Play warned prospective users thus;
"PLEASE DON'T DOWNLOAD!!!? This app is very bad. You won't be to register no matter how hard you try. Going to the bank as suggested by Stanbic is a complete waste of time coz they can't find a solution. They'll waste your whole day… They'll delay you. Believe me, there's nothing they can do but to blame and direct everything to the Headquarter."
[READ FURTHER: 11 money-saving apps you need to download now]
7. FCMB Mobile Plus
With its 4.0-star rating on Google Play and a 2.9-star rating on Apple Store, it is easy to see that the FCMB mobile app is beloved by many of the more than 100,000 people that use it. However, users have complained that the bank needs to update the app in order to make it possible to generate receipts after each transaction.
"Good morning. You guys should please your update the app, to make room for the creation of receipts. it's very important. That's a factor that makes your application acceptable."
"The app is great, nice experience so far, but it doesn't generate receipt after a transaction. plz look into that."
8. Union Mobile
We chose this as one of the best apps in H1 2019 mainly because of its easy to use features, the 4.3-star rating and the 3.2 stars given to it by more than five hundred users. Apparently, it has a lot of efficient services to offer users. However, some people feel it could be better, which is why they've called for improvements.
"The most unhelpful banking app. My UnionMobile app. suddenly refused to function and told me to contact Customer Care. I did. I updated the app. But registering became a problem. I've been attempting to register for over a month, to no avail. I keep being told to enter the OTP sent to me via SMS, which I did, also to no avail. I keep getting the error message that the OTP I entered is invalid. They seem to expect the OTP to be entered almost before you've received it."
9. PolarisMobile
This app has 3.8 stars on Google Play and 3.0 stars on Apple Store. About five hundred thousand people use it. It has received great reviews by users. Some others, however, have reasons to dislike it.
"I'm always seeing something bad that makes me dislike it. The update was made to better but to access someone's account at his own time is a problem. It's message always is, "we are sorry, but the service is temporarily unavailable". What work do this bank do to resume service that can't end for this long? I hate this App."
10. Ecobank Mobile Banking
Someone said the app is the biggest trash in this life.
"The biggest trash in this life is the app. Not functional. After downloading the app, it will request processing for like 42 years and no response. I've been directed to several branches for assistance but none of them can handle the app. I wish there's a negative star that I can give to this. It's so annoying."
While the user had his reasons for writing this review, we believe this is particularly harsh. After all, the app does have great features. This is why there are more than a million people using it, some of whom have given it a 4.0-star rating on Google Play and 2.9 stars on Apple Store.
However, just like all the other apps we've reviewed, Ecobank does need to continually improve on its mobile app in order to guarantee better user experience.
READ: FCMB declares and pays N2.77bn dividend for the 2018 financial year
COVID-19 Update in Nigeria
On the 22nd of October 2020, 138 new confirmed cases and 2 deaths were recorded in Nigeria
The spread of novel Corona Virus Disease (COVID-19) in Nigeria continues to record significant increases as the latest statistics provided by the Nigeria Centre for Disease Control reveal Nigeria now has 61,805 confirmed cases.
On the 22nd of October 2020, 138 new confirmed cases and 2 deaths were recorded in Nigeria, having carried out a total daily test of 4,648 samples across the country.
To date, 61,805 cases have been confirmed, 56,985 cases have been discharged and 1,127 deaths have been recorded in 36 states and the Federal Capital Territory. A total of 595,283 tests have been carried out as of October 22nd, 2020 compared to 590,635 tests a day earlier.
COVID-19 Case Updates- 22nd October 2020,
Total Number of Cases – 61,805
Total Number Discharged – 56,985
Total Deaths – 1,1127
Total Tests Carried out – 595,283
According to the NCDC, the 138 new cases were reported from 13 states – Katsina (44), Lagos (35), Kwara (15), Kaduna (13), Plateau (7), Imo (6), Adamawa (5) Rivers (4), Yobe (3), Ogun (2), Oyo (2), Osun (1), FCT (1).
Meanwhile, the latest numbers bring Lagos state total confirmed cases to 20,768, followed by Abuja (5,944), Plateau (3,594), Oyo (3,423), Rivers (2,746), Edo (2,648), Kaduna (2,585), Ogun (1,989), Delta (1,812), Kano (1,741), Ondo (1,659), Enugu (1,314),  Kwara (1,065), Ebonyi (1,049), Katsina (948), Osun (919), Abia (898), Gombe (883).  Borno (745), and Bauchi (710).
Imo State has recorded 613 cases, Benue (484), Nasarawa (478), Bayelsa (403),  Ekiti (329), Jigawa (325), Akwa Ibom (295), Anambra (277), Niger (274), Adamawa (257), Sokoto (162), Taraba (122), Kebbi (93), Cross River (87), Yobe (82), Zamfara (79), while Kogi state has recorded 5 cases only.
READ ALSO: COVID-19: Western diplomats warn of disease explosion, poor handling by government
Lock Down and Curfew
In a move to combat the spread of the pandemic disease, President Muhammadu Buhari directed the cessation of all movements in Lagos and the FCT for an initial period of 14 days, which took effect from 11 pm on Monday, 30th March 2020.
The movement restriction, which was extended by another two-weeks period, has been partially put on hold with some businesses commencing operations from May 4. On April 27th, 2020, Nigeria's President, Muhammadu Buhari declared an overnight curfew from 8 pm to 6 am across the country, as part of new measures to contain the spread of the COVID-19. This comes along with the phased and gradual easing of lockdown measures in FCT, Lagos, and Ogun States, which took effect from Saturday, 2nd May 2020, at 9 am.
On Monday, 29th June 2020 the federal government extended the second phase of the eased lockdown by 4 weeks and approved interstate movement outside curfew hours with effect from July 1, 2020. Also, on Monday 27th July 2020, the federal government extended the second phase of eased lockdown by an additional one week.
On Thursday, 6th August 2020 the federal government through the secretary to the Government of the Federation (SGF) and Chairman of the Presidential Task Force (PTF) on COVID-19 announced the extension of the second phase of eased lockdown by another four (4) weeks.
READ ALSO: Bill Gates says Trump's WHO funding suspension is dangerous
Breaking: Senatorial, State House of Assembly bye-elections postponed – INEC
Senatorial and State House of Assembly bye-elections slated to hold on October 31 in 11 states have been postponed by INEC.
The 6 Senatorial and 9 State House of Assembly bye-elections slated to hold on October 31 in 11 states of the Federation has been postponed by the Independent National Electoral Commission (INEC). The vacancies were as a result of death and resignation of previous members.
According to the statement issued by its National Commissioner & Chairman, Information and Voter Education, Festus Okoye Esq., INEC said the decision was taken after meeting with the 37 Resident Electoral Commissioners (RECs) on Thursday.
Breaking News: #INEC Postpones Bye Elections in 6 Senatorial Districts, 9 State Constituencies. pic.twitter.com/RWiUomBsC6

— INEC Nigeria (@inecnigeria) October 22, 2020
Though the commission did not categorically state the reason for the postponement, feelers are that it may not be unconnected with the raging #EndSARS protests across the nation.
Details shortly…
#EndSARS: President Buhari issues stern warning to hoodlums
The President has issued a warning to hoodlums who have hijacked the #EndSARS protest to promote unrest.
President Buhari, in his state of the Nation address to Nigerians this evening has warned hoodlums and the conflict entrepreneurs who have hijacked the #EndSARS protest to promote unrest.
The President explained that the choice to demonstrate peacefully is a fundamental right of citizens as enshrined in Section 40 of the Constitution and other enactments.
"I must warn those who have hijacked and misdirected the initial, genuine and well-intended protest of some of our youths in parts of the country, against the excesses of some members of the now-disbanded Special Anti-Robbery Squad (SARS)," he said.
President Muhammad Buhari frowned against the desperate and inhumane actions of mobsters, arsonists and hoodlums which has led to the loss of human lives, sexual violence, attacks on correctional facilities, as well as public and private properties which were completely destroyed or vandalized.
(READ MORE:#EndSARS: Police officers who participated in abuse of citizens must be fished out – Governors' Forum)
He explained that these bad actions will not be tolerated, as it is not in line with the legitimate expression of grievance of the youth of the country. He reiterated that the Government shall continue to ensure that liberty and freedom, as well as the fundamental rights of all citizens, are protected.
What you should know from the President's State of the Nation address
The President reiterated that the government has the obligation to protect lives and properties, and ensure that the citizens go about their daily businesses freely and protected from acts of violence.
However, he appealed to protesters to note and take advantage of the various well-thought-out initiatives of this administration designed to make their lives better and more meaningful, and resist the temptation of being used by some subversive elements to cause chaos with the aim of truncating our nascent democracy.
The President, however, warned the youth that doing otherwise will amount to undermining national security as well as law and order, which under no circumstances will be tolerated.
President Buhari thus called on the youths to discontinue the street protests and constructively engage the government in finding solutions, as their voices have been heard loud and clear.