New tech opportunities amid COVID-19 crisis
Amid the COVID-19 pandemic, businesses struggle to stay afloat, but some tech companies are seeing boosts in revenues.
These days, it seems all anyone can talk about is the epidemic that has taken over the world — Coronavirus. Fortunately, there has not been an alarming number of confirmed cases of COVID-19 in Nigeria, in comparison with the rest of the world. As a matter of fact, the two recorded cases from the past weeks are now confirmed to be cleared of the virus, which I think is great news.
The pandemic has resulted in economic fallouts globally, as many businesses are experiencing downturns. Apple, for example, one of the worlds' biggest tech companies, warned its investors recently that it would miss its revenue targets for March because of supply chain disruption and fewer sales in China.
However, as businesses and stock markets struggle to stay afloat, some tech companies are seeing boosts in revenues. It has been said that in every crisis, there is an opportunity.
People in isolation around the world have turned to digital means to continue with their daily lives which means that now, more than ever, digital tools are proving to be vital, so tech companies are bound to benefit greatly from leveraging these opportunities:
Internet connectivity
Bandwidth and data consumption will definitely increase as, for many in isolation, the only means of communicating may wind up being solely digital. There will be an expected and urgent need for broadband internet access that is functioning and secure. Also, if this persists long-term, there will be a need for a better built out fiber-optic connectivity, especially to low-income citizens and rural areas.
(READ MORE: Coronavirus: Airline Operators of Nigeria demand restrictions on travellers)
Remote collaboration tools
People still need to get work done; businesses as well will begin to employ remote collaboration tools like Zoom, a video conferencing software, in order to eliminate the limitations that may arise due to the lockdown. With these tools, your team can still hold brainstorming sessions or even have simple check-ins. International tech companies like Microsoft and Google have taken the first leap by giving free access to live document collaboration to facilitate business activities.
Educational tools
A shift to homeschooling is becoming a reality for many around the world. To keep student learning afloat, educational apps will be maximized.
Entertainment
Streaming websites like YouTube and Netflix that monetize their content will no doubt see an increase in advert revenue, as more people use their platforms for entertainment. Businesses can also leverage visual content or video marketing to drive traffic via YouTube or any video streaming website to boost revenue.
Delivery services
The precept about social distancing has been encouraged; with that, many US consumers have been stocking groceries for long weeks to be spent at home. A significant number of these consumers have done their shopping online. This trend, due to the crisis, is expected to keep increasing with each day.
SERAP gives FG 7 days to disclose details of payment of N729bn to 24.3m Nigerians
SERAP has asked the Minister of Humanitarian Affairs to publish details of proposed payments of N729 billion to 24.3 million poor Nigerians.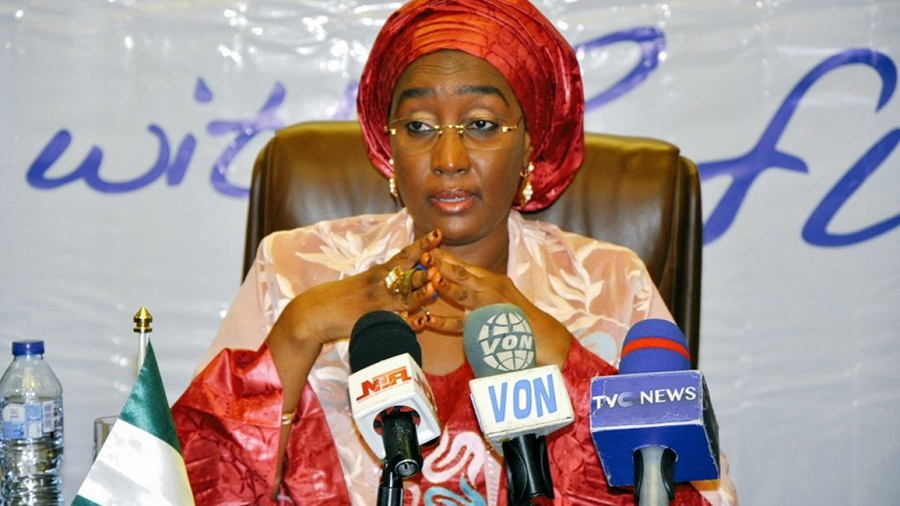 Socio-Economic Rights and Accountability Project (SERAP) has asked the Minister of Humanitarian Affairs, Disasters Management and Social Development, Sadia Umar-Farouk, to publish details of proposed payments of N729 billion to 24.3 million poor Nigerians for a period of 6 months.
The non-governmental organization also wants the government to provide details of the mechanisms and logistics for the payments, list of beneficiaries, how they have been selected, projected payments per state and whether the payments will be made in cash or through Bank Verification Numbers or other means.
This disclosure is contained in a statement that was issued by SERAP and seen by Nairametrics.
In the statement, SERAP also urged the minister to "Explain the rationale for paying N5,000 to 24.3 million poor Nigerians, which translates to five-percent of the country's budget of N13.6 trillion for 2021, and to clarify if this proposed spending is part of the N5.6 trillion budget deficit."
According to the statement, in the Freedom of Information request dated January 23, 2021 and signed by SERAP deputy director Kolawole Oluwadare, the organization said: "Publishing the details of beneficiaries and selection criteria, as well as the payment plan for six months would promote transparency and accountability, and remove the risks of mismanagement and diversion of public funds."
SERAP said: "Transparency and accountability in the programme would improve public trust, and allow Nigerians to track and monitor its implementation, and to assess if the programme is justified, as well as to hold authorities to account in cases of diversion, mismanagement and corruption."
SERAP also urged Ms Umar-Farouk to invite the Economic and Financial Crimes Commission (EFCC) and Independent Corrupt Practices and Other Related Offences Commission (ICPC) to jointly track and monitor the payments.
The FoI request from SERAP, partly reads, "We would be grateful if the requested information is provided to us within seven days of the receipt and/or publication of this letter. If we have not heard from you by then, SERAP shall take all appropriate legal actions under the Freedom of Information Act to compel you to comply with our request.
"Providing support and assistance to socially and economically vulnerable Nigerians is a human rights obligation but the programme to spend five-percent of the 2021 budget, which is mostly based on deficit and borrowing, requires anti-corruption safeguards to ensure the payments go directly to the intended beneficiaries, and that public funds are not mismanaged or diverted."
"Several questions remain as to the implementation and monitoring mechanisms for the payments, and whether this is the best and most effective way to spend N729bn to support socially and economically vulnerable Nigerians."
"Our requests are brought in the public interest, and in keeping with the requirements of the Nigerian Constitution 1999 [as amended], the Freedom of Information Act, and UN Convention against Corruption, African Union Convention on Preventing and Combating Corruption, and African Charter on Human and Peoples' Rights to which Nigeria is a state party.
"By Section 1 (1) of the Freedom of Information (FoI) Act 2011, and Article 9 of the African Charter on Human and Peoples' Rights, SERAP is entitled as of right to request for or gain access to information, including information on details of beneficiaries of the direct payments of N729bn.
"By Section 4 (a) of the FOI Act, when a person makes a request for information from a public official, institution or agency, the public official, institution or urgency to whom the application is directed is under a binding legal obligation to provide the applicant with the information requested for, except as otherwise provided by the Act, within seven days after the application is received.
"By Sections 2(3)(d)(V) & (4) of the FOI Act, there is a binding legal duty to ensure that documents containing information including information on details of payments of N729bn to N24.3 million poor and vulnerable Nigerians are widely disseminated and made readily available to members of the public through various means.
"The information being requested does not come within the purview of the types of information exempted from disclosure by the provisions of the FOI Act. The information requested for as indicated above, apart from not being exempted from disclosure under the FoI Act, bothers on an issue of national interest, public concern, interest of human rights, social justice, good governance, transparency and accountability."
What you should know
It can be recalled that the Minister for Humanitarian Affairs, Disaster Management and Social Development, Ms Sadia Umar-Farouk, had last week disclosed that the Federal Government would pay about 24.3 million poor Nigerians N5,000 each for a period of 6 months.
She revealed the plan at the inauguration of the Federal Government's emergency intervention database for the urban poor, saying that the payments would serve as a cushion for those further impoverished by the Covid-19 pandemic.
Presidency reacts to claims of offering N100 billion to Miyetti Allah
The Presidency has dismissed reports in the media that it offered the sum of N100 billion to the Miyetti Allah.
The Presidency has debunked claims making rounds in the media that the Federal Government offered the sum of N100 billion to the Miyetti Allah Cattle Breeders Association of Nigeria (MACBAN).
The reaction is coming against the backdrop of the media war going on between the Presidency and the Ondo State Government over the quit order on Miyetti Allah.
The denial was made by the Senior Special Assistant to the President, Garba Shehu while appearing on a Television Programme on Channels Television, who said no such amount was given to appease the association over the reported killing by some herdsmen.
READ: Nigeria spends N29 trillion on recurrent (non-debt) expenditure in last 10 years
What Garba Shehu is saying
Garba Shehu, when asked if the Federal Government offered N100 billion to the association, said, "That is an absolute falsehood. In all of those meetings, I have confirmed that in any of those meetings nothing like money was discussed. All of the issues were about the involvement of the leadership of this group in getting them to prevail upon their erring members and they are many. How do they assist the administration to recover weapons that are widely owned by these elements?''
According to Shehu, the existence of some miscreants in a group does not entirely mean the entire members of the association are criminals.
READ: FG commences mop-up verification exercise for ex-workers of Nigeria Airways Limited
He noted that Miyetti Allah is a cultural group just like the Afenifere associated with the Yorubas and the Ohaneze Ndigbo of the southeast.
He said, "The Miyetti Allah group is like Ohanaeze Ndigbo or the Afenifere. It's just a cultural group. There are criminals with the Yoruba race and you cannot say because there are Yoruba criminals, then Afenifere is a band of criminals.''
READ; FG gives reasons for sale of government assets to fund 2021 budget
What you should know
It can be recalled that the crisis between the Fulani herdsmen and some parts of the country came to the fore once again following the 7-day quit notice by Ondo State Governor, Rotimi Akeredolu, for herdsmen to vacate forest reserve area to curb the spate of kidnappings in the state allegedly committed by criminals hiding in the forest.
However, in their reaction, the Presidency cautioned the Governor against the action saying that the herders cannot be pushed out of the reserve for any reason. They said the governor does not have any constitutional powers to ask anybody to leave the state.
The Presidency's reaction has drawn widespread criticisms from some lawyers and social-cultural groups like the Afenifere, Coalition of Oduduwa Elders, Southern and Middle Belt Leaders Forum, who have expressed support for the Ondo State Governor.
READ: FG proposes tax incentives for companies that donated to Covid-19 relief fund
Cost of Ivermectin soars after research suggest 75% chance of cutting Covid-19 deaths
Ivermectin prices have risen after Research published by the International Ivermectin Project Team shows drug can reduce Covid-19 deaths
As Azuka lay down in bed feverish, he had resigned to his fate believing he was not going to make it to the next day.
Just 3 days into the new year and all the fun he had attending weddings and burial ceremonies in the east all seemed like a big mistake. He must have caught covid-19 at one of those events, he thought.
Since attending the last event, he fell sick and has been exhibiting the symptoms of Covid-19 and just waiting to die until someone recommended Ivermectin, a little known drug as a potential medicine that could help save his life.
READ: Only 68.8% of Nigerians believe Covid-19 is real – SBM Intel
A few days later he recovered and spread the news to friends and family- he believes Ivermectin cured him.
The rush to purchase Ivermectin in Lagos has increased of late after stories similar to that of Azuka (not his real name) spread. As Nigeria's caseloads rise past 120k cases, some Nigerians are increasingly worried about contracting Covid-19, rushing to pharmacies to purchase a drug that they all believe is the most portent to fight Covid-19.
READ: Hepatitis C drugs may be effective against COVID-19, virus may spread through high-rise buildings
What is Ivermectin?
According to the World Health Organisation, Ivermectin was originally produced in the 1980s as a veterinary drug used largely for nematode control in cattle, horses, pigs, and dogs and became the standard for control of the ectoparasitic disease, scabies. It soon became the world's most profitable veterinary drug.
Since then, Ivermectin has been used on humans for controlling strongyloidiasis, a human pathogenic parasitic roundworm causing the disease strongyloidiasis. According to medical sources, it is also known in the US as threadworm, UK, and Australia as pinworms.
In Nigeria, it has been used to treat worms, according to a pharmacist who spoke to Nairametrics.
READ: Nigeria, others to receive first-ever HIV generic drug for babies in the first half of 2021
"Originally it's a worm expeller (Antihelminthic) used in the elimination of parasitic worms from the body. They use it in combination with doxycycline. They also use Vitamin C in combination with Axrthromycin."
However, more recently, the drug is now being used for the treatment of Covid-19 pushing demands for the drug high across pharmacies in Lagos. A Nairametrics survey suggests the drug cost as high as N100,000.
Another pharmacist who craved anonymity explains.
"It was one of the available free drugs dispensed to patients at clinics in Nigeria – for eliminating different types of worms from the body. People usually don't buy it from pharmacies because of the low price, thinking it's not good quality tabled for expelling worms. It was not expensive and almost cost next to nothing, but now it sells for as high as N200 per tablet"
At N200 per tablet, a pack of 500 tablets could go for as high as N100,000. From all indications, the prices are unstable and could be purchased from as little as N20,000 per pack of 500 tablets to as high as N100,000. It all depends on demand and supply and who is under pressure to get a "cure".
READ: COVID-19: WHO warns against Gilead's remdesivir drug approved by US FDA
Is the drug credible?
Several social media posts and videos allude to the efficacy of the drug in "preventing and curing" Covid-19 but this is yet to be certified by the WHO.
The drug however came into the limelight after a Financial Times article claimed the drug had a chance of cutting covid-19 deaths by up to 75%.
The article was based on research published by the International Ivermectin Project Team led by the University of Liverpool lecturer Andrew Hill. A Nigerian Olufemi Emmanual Babalola, from Bingham University/Lagos University, Nigeria is also part of the group.
READ: WHO study reveals new discovery about remdesivir drug's effect on Covid-19 patients
Here is an excerpt of the result of the research conducted by the group
"Ivermectin was associated with reduced inflammatory markers (C-Reactive Protein, d-dimer, and ferritin) and faster viral clearance by PCR. Viral clearance was treatment dose- and duration-dependent. Ivermectin showed significantly shorter duration of hospitalization compared to control. In six RCTs of moderate or severe infection, there was a 75% reduction in mortality (Relative Risk=0.25 [95%CI 0.12- 0.52]; p=0.0002); 14/650 (2.1%) deaths on ivermectin; 57/597 (9.5%) deaths in controls) with favorable clinical recovery and reduced hospitalization. "
Currently, the only other drug with the same level of worldwide unofficial approval for treatment of Covid-19 is Remdesivir, after it also showed an effect on improving recovery rate for Covid-19 patients.
READ: US Mission recognises Nigerian doctor who helped develop COVID-19 vaccine
The choice between waiting for a vaccine or self-medication
More recently, the search for cures for Covid-19 has been overshadowed by vaccine breakthroughs across the world. For most governments, preventing covid-19 is better than curing it which is why more effort is geared towards vaccine distributions and other preventive measures such as insisting on facemasks and introducing new lockdowns.
But for developing economies like Nigeria, where self-medication is prevalent, drugs like Ivermectin are easier to purchase over the counter as well as administer. Just like the demand for chloroquine, zinc, and vitamin C soared in the first wave of Covid-19, demand for Ivermectin is rising along with its price.
Fortunately, Ivermectin is backed by research even though the researchers expressed caution as more trials need to be conducted.
READ: Nigeria records 1,964 new cases of Covid-19, highest daily surge
"Despite the encouraging trend this existing data base demonstrates, it is not yet a sufficiently robust evidence base to justify the use or regulatory approval of ivermectin. However, the current paucity of high-quality evidence only highlights the clear need for additional, higher-quality and larger-scale clinical trials, warranted to investigate the use of ivermectin further.
"The maximum effective dose of ivermectin needs to be clarified and new clinical trials should use a consistent multi-day dosing regime, with at least 0.4mg/kg/day. The appropriate dose and schedule of ivermectin still requires evaluation and the current randomized clinical trials of ivermectin need to be continued until ready for rigorous review by regulatory agencies." International Ivermectin Project Team 
Asides Ivermectin, Nigerians have also resorted to traditional medicine such as a beverage of lemongrass, dogonyaro leaves, garlic, ginger, and bitter kola to prevent and cure Covid-19, despite orthodox vaccines proven to be effective.
Perhaps it is because no one is sure when the vaccine will get to Nigeria after it was initially meant to arrive in January and since pushed to February 2021. And even if it does arrive in Nigeria, most people do not believe it will get to ordinary Nigerians on time especially when they cite the way the Covid-19 palliatives was handled.
For now, the need for self-reliance is driving people towards any drug they believe can cure covid-19.