Urgent need to re-up cybersecurity efforts as digital payments gain popularity
A recent report says the earnings of Nigeria's Deposit Money Banks from digital payment platforms grew by 64% to reach N212.66 billion in 2019.
A recent report says the earnings of Nigeria's Deposit Money Banks from digital payment platforms grew by 64% to reach N212.66 billion in 2019. With this current pandemic showing no signs of slowing down and the efforts put in place to achieving social distancing, this number is expected to increase exponentially.
Simply put, the crisis could accelerate the shift to online payments as more services reassess their reliance on face-to-face transactions.
The effect of the virus scare
Medical experts have established that the COVID-19 can remain alive and infectious up to three days on a surface. This increases the chances that whatever surfaces can be touched by many people in a day can be a medium to transmit the virus. For this reason, governments across the world (including in Nigeria) are increasingly encouraging contactless payments, thereby changing the landscape of digital payments and security measures. In Nigeria, logistics and eCommerce companies like Jumia have already switched to contactless payments to minimize risk to employees and customers.
But there is another problem…
While the entire world has gone digital with remote banking, financing, working and learning, there is an urgent need for cybersecurity. Many digital and e-payment platforms have had an incredible increase in demand. Unfortunately, these unexpected spikes in transactions can also overwhelm the systems' capacity, thereby exposing it to risks.
(READ MORE: The greatest tech solutions spring from most regular problems)
At this point, the internet could reach a breaking point. A sign to this fact is how Netflix Inc., Alphabet's YouTube, and Facebook Inc. have all had to reduce their video-streaming quality to avoid broadband congestion.
Recently, the World Health Organization (WHO) issued a warning regarding cybercriminals impersonating the WHO in an attempt to steal money/sensitive information. With the increasing number of people using digital platforms, personal Identity Management, VPN, VOIPs, Firewalls, Unified Endpoint Management and other online security measures will be vital in the months to come.
A large number of white-collar workers are mandated to work remotely, thereby putting them at risk of hackers who may try to exploit the anxiety caused by the pandemic. These hackers could access sensitive business data on corporate networks from their devices, or use third-party services to improve their damage scope. People whose devices and software are not secure enough are more susceptible to hackers, who carry out phishing scams and other hacks to get people to give up delicate or vital information
In South Africa for instance, the number of network attacks has spiked along with the rise in Coronavirus cases in that country. The country is usually vulnerable to cyber-attacks and has suffered breaches on different occasions since the past year. However, between March 8 and March 18, network attacks increased from less than 25,000 attacks per day to over 300,000 according to Kaspersky, an internet security company.
With a global outbreak like this comes a wave of misinformation and Nigerians seem to be particularly vulnerable to this. A few years back with the Ebola outbreak, fake news claimed bathing in saltwater cures the disease. Though harmless at first glance, broadcasting fake news at a time when people are desperately in search of answers and information, puts them right in the hands of mischievous people.
READ ALSO: COVID-19: WhatsApp plans to slash forwarded messages beyond 25%
The Nigerian police have also warned that criminals are on the loose and ready to take advantage of people's anxiety to cause havoc online. According to the police, some scammers have created and set up fraudulent eCommerce platforms, websites, social media accounts and emails to defraud victims. A typical scam tries to convince people to buy Coronavirus-related medical products, after which they are then asked to pay via bank transfer, thereby exposing their account details to the criminals.
Others impersonate the government, some with fake donations request letters from the Federal Ministry of Finance taking advantage of the fact that a number of affluent individuals and companies have announced donations for Nigeria's efforts at controlling the virus. 
It should be noted that the combination of fake news, scams, and cyberattacks could increase during this period according to INTERPOL, a transnational police organization. Therefore, actions must be taken in order to ensure cysecurity.
Why the need to improve on cybersecurity efforts?
The dependency on digital infrastructure has multiplied and the internet has almost instantly become the channel for effective human interaction. In today's unprecedented context, a cyberattack that deprives organizations or individuals access to their devices, data, or the internet could be deadly. In the worst possible scenario, broad-based cyberattacks could cause widespread infrastructure failures that take entire communities or cities offline, thereby obstructing healthcare providers, public systems, and networks.
There's no time as uncertain as the pandemic in which the world is in right now. In a crisis, people tend to make mistakes they normally would not. As such, cybercriminals are extremely creative in devising new ways to exploit users, including new technologies to access passwords, networks and data. They do this by capitalizing on popular topics and trends to tempt users into unsafe online behaviour.
More time spent online could lead to users falling for free access to obscure websites or pirated shows. All of these expose them to likely malware and attacks with risks of requests for credit card information or installation of specialized viewing applications.
(READ ALSO: EXCLUSIVE: More females could be what the Nigerian tech space has been lacking)
In the end, the COVID-19 crisis is a human challenge above all else. People are juggling professional responsibilities with important personal ones. It is expected that the coming weeks and months will likely bring more uncertainty. However, potential damage can be curbed if we all implement safe practices as we try to get through these unprecedented times.
CBN to bar exporters with unrepatriated export proceeds from banking services
The CBN will from January 31, 2021 bar all exporters with unrepatriated export proceeds from accessing banking services.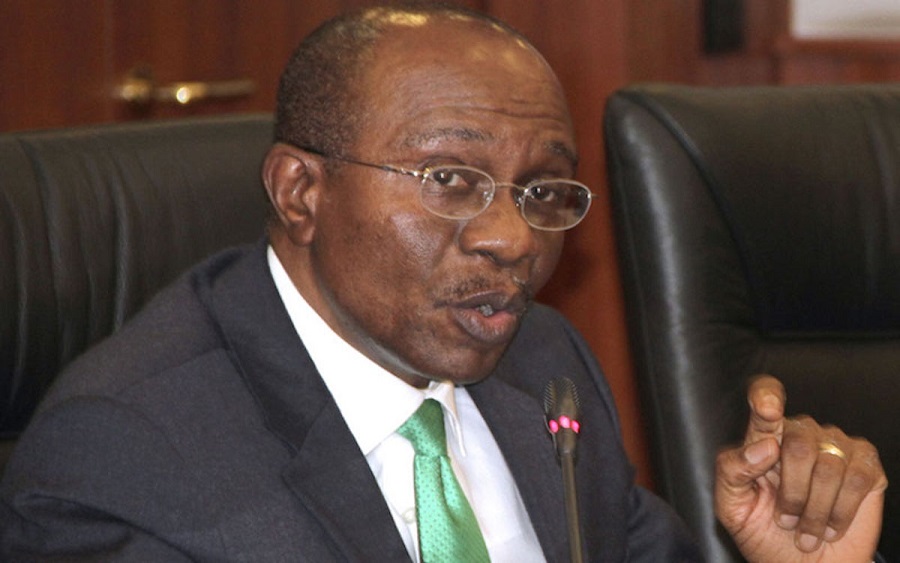 The Central Bank of Nigeria (CBN) has announced the prohibition of all Nigerian exporters who are yet to repatriate their export proceeds, from banking services effective from January 31, 2021.
The apex bank had in an earlier circular warned that failure to repatriate exports within 90 days for oil and gas and 180 days for non-oil exports constitute a breach of the extant regulation.
Analysts believe that the directive is part of a monetary control mechanism by policymaker to maintain relative stability in the exchange rate, especially after the pandemic created a wide disparity between the official exchange and the parallel market rates, eliminating incidences of over-invoicing, transfer pricing, double handling charges, etc.
In lieu of this, all concerned exporters are urged to comply with the directive before the specified date.
What you should know
According to Bloomberg sources, the new directive applies to exports up until June last year.
In a bid to ensure prudent use of foreign exchange resources, the Central Bank of Nigeria had earlier instructed authorised dealers and exporters to only open forms M for letters of credit, bills for collection and other forms of payment
Access Bank rejects Appeal Court's suspension of injunction against Seplat, approaches Supreme Court
Access Bank has expressed its displeasure over the ruling by the Court of Appeal which lifted the Mareva injunction against Seplat Petroleum.
Access Bank Plc has filed a Notice of Appeal at the Supreme Court, objecting to the suspension of the interim Mareva injunction on the assets of Seplat Petroleum Development Company, by the Appeal Court.
Nairametrics had earlier reported that the Court of Appeal had suspended the Mareva injunction, and subsequently ordered the opening of Seplat's corporate offices.
Nairametrics reported that Access Bank Plc had obtained the Mareva injunction through an Ex-Parte order dated November 13, 2020 to seal offices and freeze the accounts of Seplat, over the indebtedness of Cardinal Drilling Services, a company which Access Bank believes is partly owned by Seplat's boss, Mr ABC Orjiakor.
After some months of being under lock and keys, respite came the way of Seplat Petroleum on January 22, 2021 when Hon. Justice Ikyegh of the Appeal Court lifted the interim order on Seplat Petroleum assets, pending the determination of the appeal filed by Seplat.
Access Bank's reaction to the ruling
Expressing dissatisfaction over the ruling by the appeal court, Access Bank, through its Solicitors, Kunle Ogunba and Associates maintained that the learned justices of the court erred in law through the suspension of the interlocutory orders made by the trial judge at the Federal High Court. The solicitors regarded the outcome as an abuse of court process filed to interfere with the due administration of justice.
The bank in an affidavit maintained that "by discharging the said interlocutory orders, the Lower Court had unwittingly (via a motion) determined the main Appeal which seeks to also discharge the interlocutory orders made by the trial court."
The bank is praying that the Supreme Court reinstate the interlocutory orders made by the Trial Court on December 24, 2020, thereby overriding the judgement of the Appeal court en route.
In the same vein, the Bank is also seeking a court order restraining the defendants, that is Seplat, Cardinal Drilling Services Ltd, Mr. Orjiako, Ambrose Bryant, Kalu Nwosu and/or any other person acting through them from taking further steps towards enforcing, executing or giving any effect to the ruling/order of the Court of Appeal pending the hearing and final determination of the appeal it has filed at the Supreme Court.
Flashback:
Recall that Nairametrics reported some months ago that Access Bank obtained an Ex-Parte Order dated November 13th, 2020, to seal the assets of Seplat over debt owed by Cardinal Drilling Services Limited.
The bank also obtained a Mareva injunction freezing the accounts of Seplat in Nigeria and abroad.

Seplat had appealed the December 24, 2020 decision of the Federal High Court granting injunctions that, among others, resulted in the sealing of its corporate offices in Lagos.

The Federal High Court had earlier turned down an application by Seplat to access its accounts and offices which were earlier shut down by a Mareva injunction obtained by Access Bank against it.
Access Bank is understood to be grappling with a string of bad loans issued under the defunct Diamond Bank and is now stepping up efforts to go after some of the debtors by obtaining several court orders to seize properties.
Digital transformations and AfCFTA as critical imperatives for the rebound of African economies
Digital transformations as well as AfCFTA are considered necessary for the fast recovery of the African economies.
Technological transformations through digitization as well as the African Continental Free Trade Agreement (AfCFTA) are considered as quite critical in supporting the fast recovery of the African economies.
This assertion is contained in the Foresight Africa 2021 report published by African Growth Initiatives of the Brookings Institution, a non-profit organization devoted to independent research and policy solutions.
According to the report:
"Digital transformation is arguably Africa's biggest opportunity arising from the crisis.
"During the pandemic, the continent has accelerated its adoption of ICTs: lockdown conditions have pushed many sectors to raise their online presence and expand their range of digital services, with developments that would ordinarily take years compressed into several months.
"Significant opportunities remain for digital acceleration in key sectors, particularly government, education, retail trade, and finance.
The African Continental Free Trade Area (AfCFTA), which also holds promise for accelerating the region's economies through economic integration and a shift in focus toward high-productivity industrial activities commenced trading on January 1, 2021.
"With the increased ease of intra-African trade, African businesses will be empowered to transform continent-wide needs into opportunities for entrepreneurship."
What you should know
From the hard lessons of the COVID-19, African leaders should prioritize scaling up investments in the physical and technological infrastructures needed as impetus for radical digital transformations.
The workforce should be appropriately equipped with the requisite trainings to acquire relevant basic and advanced digital skills that would add values in their businesses, from mobile transactions to graphic design and coding, etc.
Leaders should also encourage digital practices on the small-scale in order to encourage widespread usage of digital tools, as in countries like Kenya and Rwanda that have lowered their transaction charges in digital payments towards boosting adoption.
Leaders should focus on policies and decisions that would have greater and long-lasting impacts, especially around technological adoption and effective implementation of the AfCFTA.