The greatest tech solutions spring from most regular problems
The best bit about coming up with a tech solution is that all there is to do is find a loophole in the traditional way of doing things in absolutely any field.
Think of tech solutions as a reversed orthodox problem. The best bit about coming up with a tech solution is that all there is to do is find a loophole in the traditional way of doing things in absolutely any field. When that gap is identified, the rest will be much more seamless to navigate through.
Today, it presumably appears as though the world simply will not function without technology seeing as we are surrounded by technology every waking moment of our lives and seemingly every problem has an emerging solution these days.
Regardless, there are people in remote corners who have no access to technology, a few who are simply oblivious to the existence of technology and others who consciously choose to live "tech free".
Whichever category is prominent among all three, noteworthily there is a significant number of people who live dependent on technology. Technology in so many ways has completely changed our world as we know and while people may try to ignore new technology in their personal lives that is not possible in business operations today.
[READ MORE: New tech opportunities amid COVID-19 crisis)
Many businesses know this and are constantly in search for the best tech solutions to give them competitive advantage and optimize operations. When choosing to invest in a tech idea, it is important to ensure to check these off your list:
A rich user experience: Provide solutions that allow smooth engagement for your users. With technology, the best way to achieve this is by implementing a Software-as-a-Service (SaaS) platform that offers an intuitive user interface across a range of devices consistently, simply and intelligently. Even with so many offerings out here, you can this way drive increased user productivity.
Evolving capabilities: The world evolves every passing moment. It is then important to have technology that can evolve as quickly as people do. To appeal to business owners, using cloud-based platforms will help with the ever-growing need to add services and new features, this way the business owner can stay focused on business goals rather than the system.
Accessibility: Even before taking steps in publicity or marketing, make sure potential users of your tech product can access it from anywhere and at any time. Mobile accessibility enables users to engage with your product when on the go while configurable desktops can help easy-to-use actions and productivity as well.
Security: Cybersecurity is such a phenomenon in the tech world. Data security especially has over the years been a major concern for a lot of tech enthusiasts and experts. So in developing a tech solution, protecting your users' data should be top priority.
Customer Service: Customer relationships can either break or mar the success of your tech solution. Questions are bound to arise during the day-to-day use of the system, so it is important to ensure live help is available as much as possible. But most of all, make sure your solution does exactly what it promises.
With that in mind, there have been quite the number of tech solution providers over the years who have changed the way we navigate through our days. Candidly, it seems a new tech company/startup erupts from all over the world almost as frequently as tech ideas do.
Case in point – Gaurav Bhalotia realized there is a lot to health beyond medicine, and that our bodies need to participate very strongly to recover from any illness, so he started FindMyHealth in 2018 with a vision to give individuals control of their health, and to help them stay healthy and recover quickly.
[READ ALSO: How International collaborations can place Nigerian Tech space on global map)
More locally owned, Mitchell Elegbe, founder of Interswitch, one of Nigeria's successful popular tech companies was birthed from the simplest of gaps- Nigeria in the early 2000s did not have ATM machines. Today, it is evident how the observations and attentiveness of one man have changed the way Nigerians handle their finances.
Keep in mind that tech solutions work best when promoting the idea that purchasing your product will help customers successfully solve a problem or deal with a complicated situation, this will enable any tech enthusiast turn into a tech solutions provider in no time. However, it is also important to know that an IT solution in the true sense cannot be isolation in itself, it has to be an aggregation of products and services.
MTN Nigeria declares largest ever revenue by a listed Nigerian entity for FY 2020
The strong revenue growth was basically due to its data-led segment as sales from the segment expanded by an impressive 51.5% Year to Year.
MTN Nigeria recently announced another ground-breaking full-year turnover in the financial year of 2020, the highest ever recorded by a Nigerian listed entity.
Specifically, the telecom giant's revenue expanded by 15.1% year-to-year to N1.3 trillion in the review period. The strong revenue growth was basically due to its data-led segment as sales from the segment expanded by an impressive 51.5% Year to Year.
Voice sales rose relatively by 5.6% year to year as the global switch to data-enabled communication subsisted.
MTN Nigeria Plc also announced a N5.90/share final dividend on impressive growth in its free Cash Flow for the financial year of 2020.
Notably, MTNN's 4G network now covers 60.1% of the population compared to 43.8% in 2019.
According to MTN Nigeria, the suspension of new SIM registration enforced in mid-December did not have a material effect on the voice segment, which managed a 10.6% YoY revenue growth in Q4'20 (vs 7.0% YoY in Q3'20).
READ: MTN Group set to sell-off its 20% shareholding in BICS for $121million
In contrast, data revenue growth notably moderated to 37.5% YoY in Q4'20 compared to 55.5% YoY in Q3'20.
In a research report released by CardinalStone, the most valuable telecom company's margin was adversely affected by currency devaluation;
"Margins were adversely affected by the effect of naira devaluation and expenses associated with new sites' roll-out to boost 4G network coverage in FY'20.
"On the former, we note that MTNN expanded the scope of its service agreement with IHS Holding Limited and changed the reference rate for converting USD tower expenses to NAFEX (vs CBN's official rate previously). Thus, over the full-year period, the company's operating margin contracted by 1.9 ppts YoY to 31.7%," the report stated.
READ: Analysis: Airtel is winning the data war
The company's margin was also negatively affected by the higher cost of borrowing and the ultra-low rates prevailing at Nigeria's debt market;
"Net finance cost increased by 25.4% YoY on the impact of higher borrowings and lower interest on investment in government securities.
"Borrowings rose by over 26.3% to N521.2 billion in FY'20, after the company notably issued its N100 billion Commercial paper in June 2020. The effect of higher borrowings combined with a tax increase (a consequence of lower investment allowance and exempt income) to keep after-tax profit growth subdued at 0.9% YoY."
That being said, in spite of its impressive growth in revenue the Stock was trailing by 3.28% trading at N174 per share.
Oil marketers say petrol will sell for N230 per litre in March
Oil marketers have insisted that petrol will sell for as much as N230 per litre in March.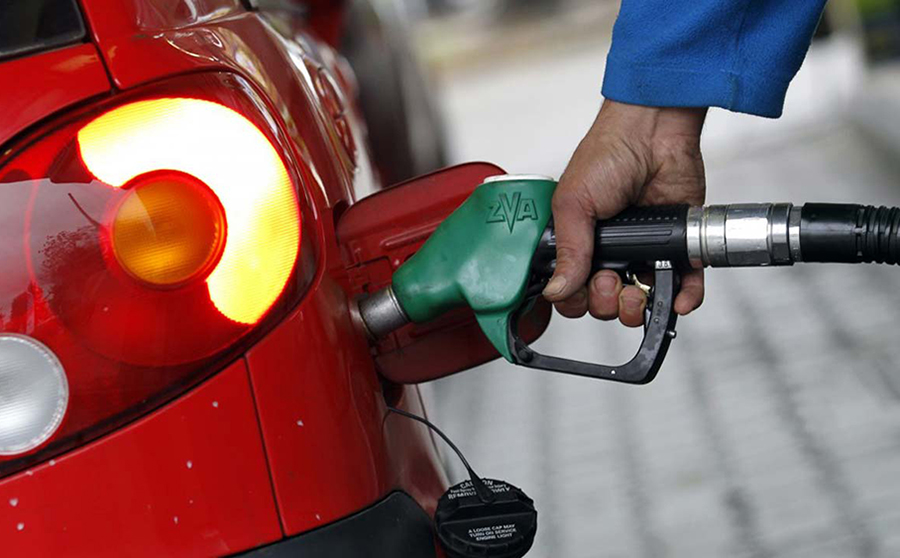 Oil marketers, on Sunday, said that Premium Motor Spirit (PMS) otherwise known as petrol is to sell for as much as N230 per litre in March.
This is coming against the background of insistence by the Nigerian National Petroleum Corporation (NNPC) that it has no plans to increase the price of petrol in March.
There has been a reported reappearance of queues at filling stations in some parts of Lagos and Abuja as panic buying and petrol hoarding occurs in some filling stations.
According to a report by New Telegraph, the National Operations Controller, Independent Petroleum Marketers Association of Nigeria (IPMAN), Mike Osatuyi, declared that the whole nation had crossed the bridge and that there was no hiding place for a hike in fuel price.
READ: FG to save N1 trillion annually from petrol subsidy removal
What the IPMAN top officials are saying
Osatuyi said, "I have just returned from a meeting in Abuja. What I have observed is that many stations have closed down and there are queues in many places in both Lagos and Abuja. Nigeria has crossed the bridge, there is no hiding place, the N1.2 trillion, which was hitherto annual spending on subsidy, will be borne by the market.
"As it is, the prices of crude oil have gone up to $67 per barrel and, with this, the price of PMS will be between N220 per litre and N230 per litre. I was told by someone that the Group Managing Director of NNPC told them that the official price is likely to be N206 per litre.
"As it is now, all the stations that have shut down their gates must have heard information before they took that action. I want us all to wait by tomorrow we will all see clearly what will happen. There have been annual spending of N1.2 trillion on fuel subsidy and now that the subsidy has said to be abolished, that money must come from somewhere.
READ: Nigeria's excess crude account falls to $72 million
''The money must be coming from somewhere. "NNPC is not an NGO (non-governmental organisation), there is no budgetary provision for subsidy again and instead of wasting it on subsidy, it should be deployed to other sectors,'' he said.
On what can be done to cushion the negative effects of higher fuel price, Osatuyi said: "This plan to cushion the negative effects of higher fuel price should be the next important thing. The government can do the free conversion of vehicle from fuel to gas. This should be done to help Nigerians who will definitely be affected by this fuel price hike."
On his part, the IPMAN National Public Relations Officer, Alhaji Suleiman Yakubu, condemned the panic buying and return of long queues at some filling stations within Abuja.
READ: Over 60,000 litres of petrol seized from smugglers in two months– Customs 
While assuring Nigerians that the normal supply of petroleum products would soon be restored with the commencement of loading at various depots, Yakubu said the increase in the global price of crude oil has affected the price of petrol.
He said, "We want to assure the buyers that government and marketers are doing everything possible to ensure that the products are available in every filling station within a few days starting from today (Sunday).''
What you should know
The state oil giant, NNPC, had in a press statement on Sunday, assured Nigerians that despite the increase in the price of crude oil, it has no plans to increase the ex-depot price of petrol in the month of March. This is coming after it gave a similar assurance earlier in February, that it was not going to increase the price of the product in February.
NNPC explained that the decision was to allow ongoing engagements with organized labour and other stakeholders on an acceptable framework that will not expose the ordinary Nigerian to any hardship, to be concluded.
This uncertainty has led to hoarding of the product by depot owners and some retail marketers, which has led to the return of queues in some filling stations.
The Federal Government had in March 2020, announced the removal of fuel subsidy and full deregulation of the downstream sector of the oil industry, which will allow market forces to determine the price of the product.
Nairametrics | Company Earnings