AMCON will be bullish in its recovery drive this year – Kuru
Managing Director/Chief Executive Officer, Asset management Corporation of Nigeria (AMCON) Mr. Ahmed Kuru has said that AMCON is in the process of dealing decisively with the top assets in its portfolio just as he hinted that Corporation has indeed stepped up its recovery drive in line with its fast approaching sunset. Going by the new stance, the AMCON boss hinted that all obligors of AMCON especially the politically exposed individuals and business heavyweight who hitherto thought they were untouchable will not be spared in the enforcement process that are being fine-tuned by the recovery agency.
Kuru who was fielding questions from journalists at Westwood Hotel, Ikoyi, Lagos at the weekend, where he also disclosed that AMCON has officially released its 2017 Audited Accounts said as a result of the new recovery strategy, AMCON is restructuring its operational processes to enable it go after these crop of recalcitrant debtors in a manner that has never been witnessed before in the country. But in doing so, AMCON not operate outside the laws of the Federal Republic of Nigeria as well as the AMCON Act 2010, as amended.
He said, "I want Nigerians to understand that our assignment at AMCON is not just tough but a daunting challenge so we actually deserve the support of the media and that of the general public. I think people need to pity us because we are at that stage in the life of the Corporation where we are dealing with the hardcore because the low hanging fruits have been dealt with earlier in the life of AMCON. I want you to understand that we are sitting on a substantial amount of assets, which we must one way or the other resolve on or before our sunset, which is around 2023/24."
Kuru, said it was important for the media to have a full understanding of the magnitude of the challenges faced by AMCON because it will enable them understand the fight the Corporation is up against especially with the individuals who heavily borrowed money from banks with no intention to repay, which contributed in no small way to destroying the Nigerian economy. He insisted that AMCON played strategic role in rebuilding the Nigerian economy with the recapitalization of the banks, which he said preventing systemic collapse of the economy. He said it would have been unimaginable what would have happened to the Nigerian economy if AMCON did not intervene at the time it did.
For that reason he said, AMCON is determined to pursue every obligor in its book with all the powers the laws avail AMCON to deal with each and every one of them especially the 350 debtors of AMCON who account for almost 80 per cent of the over N5 trillion huge debt burden, which must be recovered because AMCON borrowed to purchase the Eligible Bank Assets (EBAs) during the first and second phases when it bought over the bad loans from the banks.
He continued, "Like I said earlier, we will deal with some of those key assets very soon like the Peugeot Nigeria Limited in Kaduna, CDL, Aero Contractors, Arik Air and a host of others. But I must tell you, as we close in on these individuals and entities that owe us, I want you to know that they will call us names, they will blackmail us, they will threaten us, malign and harass us. However, I can tell you that hard as they will try, we will not be deterred in going about our normal duties as mandated by law. But as we do, we ask ourselves first if the action will stand right before God Almighty; secondly, will the action be in our national interest and, is our action within the rule of law. If the answer to these three guiding principles is yes, AMCON takes decisions. It is nothing personal."
On the 2017 Audited Account, which he described as better than 2016, he said although the Corporation was not established to make profit like commercial banks, it could still return to profit this year after losses in 2017 narrowed as the economy rebounded from its worst contraction in more than two decades. The loss for the year through December improved to 16.4 billion naira ($45.3 million) from 164.9 billion naira in 2016. What that meant is that, if the economy continues with a positive outlook as it currently experienced in line with the expectations of the Federal Government, AMCON would be expected to return to profit at the end of the 2018 financial year.
AMCON's current performance is in stark contrast to 2016, when Kuru also hinted the media that the weak economy hindered efforts to recover loans and other assets in its hold. AMCON had acquired 12,537 Non-Performing Loans (NPLs) worth 1.7 trillion naira from 22 financial institutions, following the 2009 banking crisis. Gross earnings also increased by 23 per cent to 341.8 billion naira, which is a 21 per cent increase in interest income to 42.6 billion naira as well as the 41 billion-naira sale of Keystone Bank helped boost performance even as operating expenses rose by 16 per cent.
AMCON Executive Director Operations, Mr. Aminu Ismail earlier stated that AMCON's costs were "driven" by an increase in the price of aviation fuel and overhead expenses for two airlines it has taken over, which is Arik Air and Aero Contractors, according to the highlights of the 2017 results. Going by Kuru's pronouncement, the 2018 financial year may be a very busy year for AMCON as a result of the proposed disposal of these lead assets such as Aero Contractors, PAN, Arik, Delta Queen, amongst others.
Unilever earmarks N62 million as remuneration to its Non-Executive Directors in 2021
Unilever Nigeria has fixed its remuneration to the Non-executive Directors of the company in 2021 at N62 million.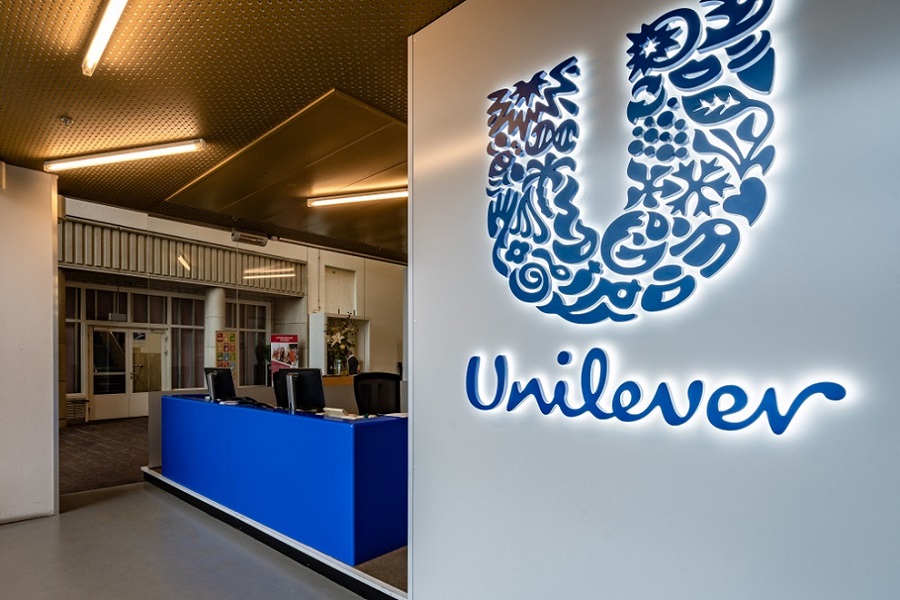 One of Nigeria's leading FMCG companies, Unilever Nigeria Plc, is set to pay out a total of N62 million as remuneration to its Non-Executive Directors for the year ended December 31, 2021.
This disclosure was made by the leading consumer goods company as one of the key resolutions that would be considered and passed at the Company's ninety-sixth (96th) Annual General Meeting, which will hold on Thursday 6 May 2021 at 10.00 am.
The famed manufacturer of Sunlight detergent also revealed that in addition to the N62 million remuneration, sitting allowances will be paid at standard agreed rates for each meeting attended and the Chairman of the company will be entitled to a vehicle allowance of N12 million gross per annum.
READ: Heavy sell-off in PZ & Unilever shares leads to N6.09 billion market value loss
Short-term benefits paid by Unilever in 2020 to its Directors
Despite the fact that Unilever Nigeria Plc has not paid its shareholders dividends for about two years now, the FMCG company paid out short-term benefits of about N511 million and N73 million to its Executive and Non-Executive Directors in 2020 respectively, compared to a sum of N590 million and N59 million it paid out in 2019 respectively. The members of the leadership team, excluding the Executive Directors of the company, were paid a total of N867 million short term benefits in 2020, down from the N1.04 billion they received in 2019.
On the flip side, the total payout as wages and salaries to the company's employee in 2020 was N5.05 billion, this is down from the N5.99 billion which the company paid out in 2019.
READ: Abdulsamad Rabiu set to earn N39.4 billion from his cement business
In case you missed it
According to a recent result by Unilever Nigeria Plc, the company made a loss of about N492 million in the first quarter of 2021. This figure is 144.1% lower when compared to the profit of N1.114 billion made by the company in the corresponding quarter of 2020.
Unilever's revenue however surged by 45.7% during the quarter. However, the growth in the cost of sales, and the huge 63.3% increase in marketing and administrative expenses pressured the profits down to a loss of N492 million in the first quarter of 2021.
READ: Guinness shares surge by 9.89%, lifting the brewer's capitalization by N5.9 billion
What you should know
Shares of Unilever Nigeria Plc are currently valued at N12.95 per share, placing the YTD loss in the shares of the company at -6.83%.
Unilever Nigeria Plc is the sixth most valuable consumer goods company listed on the Nigerian Stock Exchange, with a robust market valuation put at N74.4 billion, higher than Guinness Nigeria Plc, NASCON Allied Industries Plc and PZ Cussons.
The shares of the top FMCG brand is trading 23.8% lower than its 52-week high price of N17, and 23.3% higher than its 52 week low of N10.5.
COVID-19, VAT, FX scarcity adversely impacted our operations in 2020 – Nigerian Breweries boss says
NB Plc's operations in 2020 were adversely impacted by the COVID-19 pandemic, VAT increase and FX devaluation.
The management of Nigeria's leading brewer, Nigerian Breweries Plc has revealed that its operations in 2020 were adversely impacted by the COVID-19 pandemic, VAT increase, FX devaluation and scarcity of foreign exchange.
This statement was made by the Managing Director of Nigerian Breweries, Mr Jordi Borrut Bel, at the company's pre-AGM media briefing for the financial year-end 2020, which held in Lagos this week.
He noted that the increase in the brewer's cost in 2020 was due to the COVID-19 pandemic which disrupted the company's operations, as well as the increase in VAT, devaluation and FX scarcity which has put pressure on input cost.
READ: Alcoholic beverage makers on NSE lose a total N27.7 billion in a single day
The Nigerian Breweries boss explained further that the increase in cost could not be fully attributed to currency devaluation and foreign exchange scarcity.
He explained that the increase in costs of goods sold, as reported in its audited financial results, could also be linked to the increase in the volume of goods sold, as the company's sales volume in 2020 increased by almost the same percentage as the cost of goods sold.
To deal with this challenge going forward, he revealed that the company is focused on the supply chain, and will continue to seek out ways to mitigate any of the price increases coming from FX scarcity.
READ: Brewery sector: A quarter to forget
The company's profitability in question?
An analysis of the company's result revealed that despite the 4.3% increase in net revenue from N323.00 billion recorded in 2019, to a total of N337.01 billion in 2020, the company's profit declined significantly by 53.3% to N7.53 billion.
Speaking on this, Jordi Borrut in his statement at the press briefing noted that the brewer's business performance in 2020 was quite impressive especially in the face of the COVID-19 pandemic and economic recession. Despite these challenges, the company maintained a strong and healthy balance sheet.
"There was a slight reduction in profitability but compared to the previous year, the business witnessed an improved growth in revenue. The significance of this is that the business became more stable and healthier," he said.
READ: Nigeria's triangular beer war on the rise with the arrival of Budweiser
What you should know
Nigerian breweries, being the largest brewer in the country, maintained its stance in terms of generating profits year-on-year. The company emerged as the only brewer to record a profit of N7.37 billion from its operations in 2020, 54.3% lower than 2019 figures (N16.1 billion).
From this, the leading brewer was able to pay shareholders a total dividend of N7.5 billion, translating to a dividend of 94 kobos per share – a dividend payout in which exceeds 100%.
While Guinness and International Breweries made a loss of N12.6 billion and N24.9 billion respectively, this reality impacted their ability to pay their shareholders dividends in 2020.
Nairametrics | Company Earnings
Access our Live Feed portal for the latest company earnings as they drop.