How to avoid paying excessive taxes in Nigeria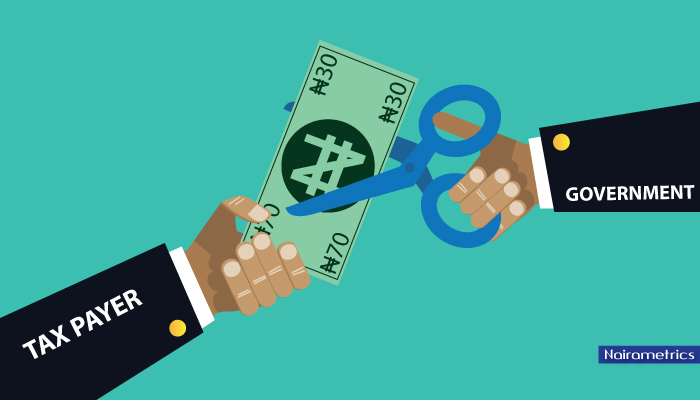 Taxes are statutory obligations of every citizen and businesses in a country. It is thus a major factor in determining how much income you keep to yourself either as a business or as an individual.
For example, a man who pays tax of N1000 on a profit of N1,500 fares worse than a man who pays tax of N500 on the same profit of N1,500. How then is this possible you may ask?
The Nigerian tax law provides several means by which one can avoid paying tax or at least reduce paying excessively. This is not to be confused with tax evasion, which is considered illegal in Nigeria. Tax Evasion refers to a deliberate act on the part of a tax payer not to pay tax.
However, tax avoidance is a legitimate way of avoiding tax by exploiting loopholes and provisions in the tax code that allow you to reduce the amount of tax that you pay on your income.
Without much ado, let us look at various forms of loopholes and provisions one can use to avoid tax.
Donate Money to Organizations listed in schedule 5 of CITA
It is quite often that companies donate money to certain organizations and NGO's. This is considered a good cause and a sign of corporate responsibility. However, ONLY donations to certain organizations are allowed to be excluded from taxable profits. Some of them are The Boys Brigade, Boys Scout, Christian Council of Nigeria, Girls Guide, Any Educational Institution recognized by the law, Islamic Education trust, ICAN, Nigerian Red cross etc. There are about 41 of them as such it is important that you know them. Donations to political parties do not qualify.
When you sell an asset, reinvest it into the same class of asset
If your business owns assets such as equipments that it uses for its daily operations, it is possible that you may wish to sell them once the assets are no longer useful to the business.
In the Capital Gains Tax Act, any profit on disposal of an asset attracts a charge of 10%. However, if the proceeds of the asset sale is utilized to acquire another asset within the same class of asset, the tax payable can be deferred for as long as the new asset is in used. So, assuming you buy a Generator for N2m and decide to sell it a 2 years later for N1m. And it cost you another N200k as selling expenses for the generator, you will be liable to a 10% capital gains tax on N800k which comes to N80k.
With this law, you do not need to pay this N80k immediately provided you spent the N1m or part of it on acquiring a new generator. However, the generator must be acquired 12 months before you made the sale or not more than 12 months after. Please not that if you use the money to buy a car (even if it is for your business) it will not apply.
Deduct Vat that you pay on your purchases from vat that you receive on your supplies
Value Added Tax is paid on certain goods and services as mandated by law. However, for companies who are into selling goods and services, you are allowed to deduct the vat that people charge you for your purchases. For example, if you are into supplies of furniture and it cost you N10m to acquire materials that you need to produce the furniture it is likely that you will be charged an extra 5% of the N10m (N500k) as Vat.
Consequently, if you sell the furniture for N15m you will charge your supplier N750 vat. When you are remitting to the government you should deduct N500k that you paid from the N750k that you collected giving you a net remittance of N250k only. Most people end up paying the N750k denying themselves the opportunity of retrieving their cost. Your business surely does not need this generosity.
Register an NGO (Non Governmental Organisation) or a Trust
Companies Registered as Limited by Guarantee are exempted from paying tax in Nigeria. Churches, Mosques etc fall under this category. In addition organisations that are into charitable causes also fall under this category. Whilst they do not pay taxes, they are not expected to pay dividends to their owners. Also note that transactions made by them that results in a profit can equally be taxed. For example, if they invest in shares and get dividends, they will be taxed 10% withholding tax.
If you want to run an organisation that pays no tax, then consider setting up first as an NGO.
Apply for Capital Allowance Certificate
Companies periodically buy assets which they employ to use in the ordinary course of business. The Assets go through wear and tear and needs to be replaced over time. The wear and tear is a cost the company must bear and as such is written off (expensed) just as you write off other cost such as transport, electricity, water bills etc.
However, how this cost is calculated differ from one business to another and for that reason the tax man does not deduct this cost from your profits before taxing. In its place, is capital allowance which is the tax authority's way of writing off the cost of wear and tear. To therefore ensure that you enjoy capital allowance, which helps reduce income tax liability, you must obtain a certificate from the Ministry of Industry.
A capital allowance can only be issued to you if you have a Certificate of Acceptance, which is obtained through the Ministry of Trade. There are consultants who can help you obtain this.
Need help obtaining your WHT? Send us an email [email protected]
Make sure you collect your withholding tax receipts
Withholding tax (WHT) is one of the most popular form of taxation in Nigeria. It is paid on contract for supplies, services, director fees, dividends, interest, etc. Whilst withholding tax on director fees and dividends is a final tax, Withholding taxes on contracts of supplies and services is not.
WHT on supplies and services are considered and advance payment on tax and should be deducted from your income tax. For example, during the year a total of N1m has been deducted from your invoices by your clients as withholding tax. In that same year, your tax liabilities have been calculated as N5m. Before you pay the tax liability of N5m you MUST deduct the N1m that had been deducted from your invoices during the year.
This is because the N1m is seen as an advance payment of your tax and it is kept as credit for you. But to enjoy this credit you must obtain a WHT Credit Note from your client. Your client having deducted the money from your invoice MUST provide you with that credit note (after remitting the deduction on your behalf to the FIRS) before you can deduct the N1m.
Need help obtaining your WHT? Send us an email [email protected]
Increase the amount you pay as pension
By law, all employees are mandated to contribute 8% of their Basic, Transport and Housing Allowance as pension. That amount when paid as pension is tax deductible (should be deducted from your income before charging you tax). Since pensions are a form of savings for you, anything else you add to your pensions gets deducted from your tax as well. For example, if you increase from 8% to 15% the entire 15% will be deducted. There is also this Voluntary Withdrawal loophole which was previously being exploited by pension fund contributors. It has since been plugged by some tax authorities.
Invest in industries that the government is promoting with tax incentives
The Nigerian Government as a matter of policy usually have certain sectors of the economy which they want people to invest in. To get people to invest in these sectors government usually gives certain incentives. One of such incentive is a Pioneer Status. If a company is given pioneer status then they are exempted from paying income tax for a minimum period of 3years and a maximum of 5 years. So they enjoy free tax status you may have to invest in pioneer industries. Dividends paid out of profits during the pioneer period is also exempted from taxes.
When you borrow money from foreign financial institutions make sure you obtain a certificate of capital importation
Some businesses especially in the oil and gas sectors typically require foreign lines of credit to help supply fund their imports. In Nigeria. Whist this is not necessarily tax, it is important because when you pay back the loans in forex you are entitled to access the funds from the CBN at the official rate. That is huge savings when you consider the disparity between the official CBN rates and the black market rates.
If you are a foreign investor bringing in forex
Foreign Investors who bring in foreign exchange into Nigeria must apply for a Certificate of Capital Importation from the bank within 24hours of transferring the funds. With the CCI the foreign company can legally repatriate funds such as dividends, profit etc
Decide whether real estates are held as inventory or just as assets.
People who are into real estate constructions are usually considered as selling the assets in the ordinary course of business. As such their real estate properties are seen as inventory and not as assets. For example, sale of apartments are considered inventories according to the Nigerian Standard Board. As such you will not pay capital gains tax but income tax of 30%. So, you investing in a real estate you must decide how you want the assets classified.
If you own a hotel
Section 28E of the Company Income Tax Act provides that 25% of income received in convertible currencies derived from tourist by a hotel should be exempted from tax. However this is provided that the income is put in a reserved fund to be utilized within 5 years for the building expansion of new hotels, conference centres and new facilities for tourism development. This law is particular of a huge advantage to hotels situated in high tourist destination spots since they are more likely to attract foreign guests.
Invest through an offshore SPV registered with a treaty country
Certain countries have a double taxation agreement with Nigeria. What that means is that foreign investment coming from companies registered there are given tax concessions. For example, rather than pay 10% on WHT the government charges 7.5%.
Invest in businesses that are wholly export oriented
Dividends and profits obtained from businesses that are wholly export oriented are exempted from being taxed in Nigeria. Implication is that if you are into a business that solely exports the dividends paid out to its shareholder will not be subjected to tax. In addition, if a supplier supplies raw materials that is exclusively required for the manufacture of exports then the profit made by that supplier will also be exempted from tax. However, the export company must provide a Certificate of Purchase of Inputs to the supplier.
If you made losses in the past
If your business had churned out losses in the past, then those losses can be used to reduce taxable profits at periods when profits will be made. If for example you have made an aggregate  loss of N1m on the past then in the current year you now make a taxable profit of N1.5m. Rather than being taxed on N1.5m for that year you will be taxed on N500k only thus getting a relief of N1m. This is why it is important to keep proper records and make regular filings of your accounts and annual returns.
These Tax Avoidance methods are not exhaustive but if applied correctly and with the aid of a tax consultant may add good value to a business.
This article originally appeared on Nairametrics on March 31st 2012. It has now been updated to reflect new information.
10 Business mistakes to avoid post-COVID-19
With the emergence of lockdown and social distancing, businesses are now incorporating innovative working arrangements.
Not only did COVID-19 spread globally, it also stopped all activities in almost every sphere of human endeavour.
Apart from the fact that the pandemic affected many lives, it also brought about a great disruption in the business sector.
SMEs and large enterprises have experienced various forms of contractions, and this has led to business closure for some. Many companies thrived on an existing modus operandi and were not prepared for the impacts of the pandemic. However, with the emergence of lockdown and social distancing, businesses are now incorporating innovative working arrangements like remote working, online services as well as regular variation in shifts.
READ MORE: 3 major ways COVID-19 will affect Banks' 2020 profits
While the pandemic is still being brought under control, a new order of business operations has been established and going forward, businesses must carefully plan and think out ways to thrive.
While planning on how to navigate the whole situation carefully, it is advisable to take note of certain mistakes that could hinder their progress.
This article provides for you ten (10) mistakes you should avoid making in your business post-COVID-19.
READ ALSO: Rewane outlines sectors to drive economy in 2020 
1. Not having an online presence
The pandemic brought a halt to movement and large gatherings, and this stopped many businesses that existed mainly on physical interactions to stop and pack up. Business owners must learn that it is a huge travesty to plan their strategy without having an online presence; in fact, they would be missing a lot. They must strategically think of going digital and maximize the opportunities that come from interacting with over 4.5 billion people.
2. Limiting the business vision
The pandemic has pushed heads of enterprises to a position of mere survival. Plans and decisions are being made just for the moment without considering the long term existence of the business. Every business started off with a mission, a set of objectives to achieve and needs to meet. Regardless of the economic transition, it is important to hold those goals in mind while constantly seeking ways to attain them.
3. Poor marketing strategy
With the emphasis placed on marketing, especially on digital marketing lately, and the importance it holds for any business, it is not only a mistake for an establishment to limit its marketing strategies but a business taboo as well. Many products and services have emerged during the pandemic which poses competition to already existing providers. It is a necessity to brush up the marketing game in order to gain relevance in the business sector and source for more leads as well.
4. Building on hope
Optimism is good, but planning is better. We are moving into an era of intense technological integration which has influenced various business operations. E-commerce, as well as remote working, has become a norm and businesses will have to move with the flow. There are quite a number of entrepreneurs who are waiting for the tides to calm so they can paddle their boats. The trick is in planning while waiting. It is okay to place one's bet on hope but mapping out plans for sustenance is more advantageous.
5. Unplanned redundancy
It will seem like the way out for most enterprises to lay off some of their workers in order to survive the disastrous financial situation they may experience. However, one key factor in adopting this strategy is to carefully examine the effect it might have on the growth of the business. Over time, there might be a need to hire new workers which will incur a cost in recruiting and training new employees. Low man-power influences productivity. As such, measures must be put in place to make up for the labour pool that will be cut off.
6. Pouring new wine in old wineskins
Innovation has been on the rise on account of the pandemic. New commercial and industrial techniques are sprouting paving the way for longevity. Holding onto old and familiar methods that are no longer effective could constitute a big mistake for any business. Entrepreneurs and managers have to embrace the reality that comes with post-COVID-19 with a sense of focus.
7. Ill-suited rigidity
Flexibility is one of the keys to thriving after the transition. Understand that the pandemic has affected the world economically and otherwise. Hence, it is crucial to adapt to the changes by inculcating new plans, being versatile and multifaceted rather than being inappropriately unbending.
8. Neglecting creativity
Neglecting the power of creativity is a costly mistake every business should avoid making. The post-COVID-19 period will be a salient time to be creative and innovative. Establishments should be on the lookout for how to meet the needs of consumers, ways to improve their services in order to stay in vogue. Teachers are resorting to virtual classrooms; traders are integrating e-commerce; companies are investing in work-from-home technology. It is all about creativity.
READ ALSO: The "new normal" in business and economy
9. Ineffective communication
With much regards given to remote work and other emerging working arrangements, it is important to devise means to ensure effective discharge of duties by members of any business. The ineffective flow of communication can retard the growth of businesses which is one of the mistakes to avert. When workers understand that it takes collective effort to ensure the continuity of the business, it becomes easy for them to efficiently invest their energy.
10. Poor assessment
Disregarding the place of systematic evaluation of the performance of any enterprise is one of the business mistakes to avoid post-COVID-19. There should be a feasible assessment carried out to ascertain where the business stands in terms of labour force, expenditures, cash flow and returns on investment.
Download the Nairametrics News App
Conclusively, there is no green light as to whether a post-COVID-19 will exist or not. However, as the virus lingers, each business owner must adjust to make sure they do not make the above-mentioned mistakes or other possible business mistakes that may not have been mentioned in this article.
Five things to consider before securing a loan
It is important to consider these five tips before securing a loan.
Financial security is when you know you do not have to worry about the basic needs of life. It also involves having the courage to comfortably withstand any emergency life throws your way.
The outbreak of COVID-19 was unexpected. Apart from the health implications it caused, the global economy has suffered greatly.
The outbreak of the virus resulted in job losses and business closure. The situation is so worse that even stable sources of income are no longer guaranteed.
As a result, many people have had to reduce their expenses, and the need to seek loans to enable sustainability or survival is on the rise.
While many may consider taking loans to meet their current needs, here are five (5) tips on what to consider before taking that step.
1. The lender
With different financial institutions willing to offer loans, it is crucial to find the right lender. At a critical time, such as this, securing a loan can come at significant risk and cost. It is, therefore, essential to get it from a source that will provide acceptable terms. It could be from a friend, family, community fund or a microfinance bank. Ensure you secure the loan from a lender willing to give you the best possible conditions and a well laid out repayment plan.
2. Do Your Homework
Research is key. Do your homework and be well informed about it. Ensure you have a realistic means of repayment. Look at the viability of the loan and ensure that you have a realistic chance of paying back on its due date.
3. Work Out Your Payment Plan
Many focus on planning on how to spend a loan and determining how much they need to secure. While this is essential, it is equally important to plan on how you will repay a loan. It would be best if you decide whether you will be paying on a weekly or monthly basis. These factors will guide you in choosing a loan with favourable payment terms to avoid unplanned costs.
4. Credit History
Having a good sense of your credit history is also very important. Know your cash flow and be sure of your income and expenses. Know the precision in terms of what you can get and when you can get it, so as to draw up an excellent and reasonable payback strategy.
5. Terms and Conditions
Ensure you read the fine print and understand the various terms and conditions of a loan before signing any legally binding documents, including a personal loan agreement. In some instances, you may find it difficult to understand certain things regarding the loan you are about to secure. Try as much as possible to clarify all doubts before taking the final decision.
Financial strain may not be the sole purpose of taking a loan. However, whatever the reason may be, it is crucial to consider these five tips before securing one.
10 things to adopt in your business to adjust to the new normal
As scary as the thought might be, the new normal might last for a very long time.
Towards the end of 2019, many businesses wrote their plans, strategies and goals for 2020 and were ready to dominate the market. However, the year did not start as many thought it would. The COVID-19 pandemic brought about new ways of doing things, which is now known as the 'new normal'.
As scary as the thought might be, the new normal might last for a very long time. Therefore, businesses need to find a balance between what worked in the past and what needs to be done to adjust to the new normal. While some businesses were forced to shut down, many businesses had to change their strategy in order to adjust to the new normal.
Any business can survive the pandemic and adjust to the new normal just by pivoting to a new business strategy. As a business owner, you have to think about growth and look for methods you can adopt in your business to adjust to the new normal and remain relevant. Keep reading to discover ten (10) things you can adopt in your business to adjust to the new normal.
1. Accept the changes 
The first and most important thing to do for your business to adjust to the new normal is to accept the changes and embrace the new normal. Waiting for things to go back to normal before you continue your business is the wrong move because things might never go back to the way they were.
2. Think Technology 
Innovation and the use of technology in businesses have been on the rise, before the pandemic. Technology is the future of the business world. The latest trend since the pandemic started is to replace manpower with technology. With this, the business continues without endangering the lives of the employees.
3. Change your business model
Reinvent your business, align your business strategies with society's changing needs and develop a low-cost business model that would help you to stay in business while delivering your best.
4. Involve your employees
The business world has reached a level where you have to involve your employees in the decision-making process. This gives them a sense of responsibility and makes them more involved in the growth of the organisation. Involving your employees will help the business to adjust well and experience growth.
5. Focus on your customers 
Listen to your customers. Make an effort to meet their increasing demand and take advantage of their changing attitudes and behaviour. You can do this by conducting a survey and requesting feedback. This is the best time to conduct market research and get all the information you need. This way, you would know if you are on the right track.
6. Stay connected
Transitioning from the current state (Covid-19) to recovery state (Post Covid-19) requires staying connected to the outside world. The question; 'what is working or not working for other businesses?' should be asked as often as possible.
7. Adopt a mobile strategy
Since the beginning of the pandemic, the majority switched to remote working, which might have brought about a reduction or lack of communication for some businesses. Business owners should work on their communication system during this period by employing a mobile strategy to get employees up and running.
8. Focus on advertisement and marketing
To cut costs, many businesses are cutting their advertising and marketing budgets, so any business that focuses on advertising and marketing will get all the attention it needs now.
9. Collaboration, flexibility and accountability
The best time for flexibility, collaboration and accountability in business is now. Adopting systems such as informal interactions and remote work would help build a flexible, accountable and better workforce. Not only will this make your employees happy, but it will also give your business the exposure it needs.
10. Risk management systems
Businesses should take advantage of this opportunity to set up a risk management system. The pandemic is enough enlightenment for businesses to know that they should put measures in place to identify, assess, monitor and mitigate the impact of risk on their business in future.
If your business has been affected by the pandemic, you can get back on your feet and begin to break new grounds. All you have to do is adjust your business to the new normal by thinking differently and being strategic in all dealings.