How to avoid paying excessive taxes in Nigeria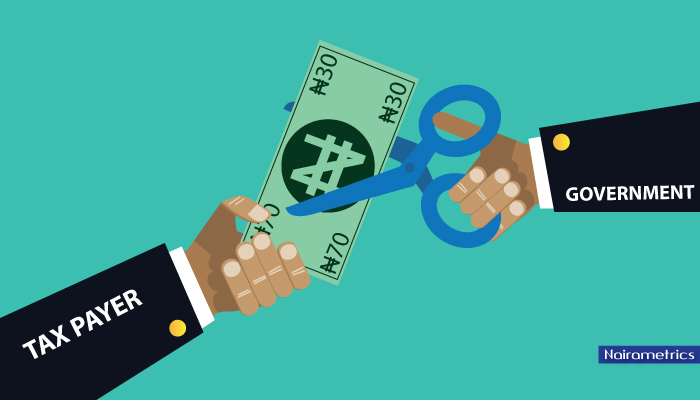 Taxes are statutory obligations of every citizen and businesses in a country. It is thus a major factor in determining how much income you keep to yourself either as a business or as an individual.
For example, a man who pays tax of N1000 on a profit of N1,500 fares worse than a man who pays tax of N500 on the same profit of N1,500. How then is this possible you may ask?
The Nigerian tax law provides several means by which one can avoid paying tax or at least reduce paying excessively. This is not to be confused with tax evasion, which is considered illegal in Nigeria. Tax Evasion refers to a deliberate act on the part of a tax payer not to pay tax.
However, tax avoidance is a legitimate way of avoiding tax by exploiting loopholes and provisions in the tax code that allow you to reduce the amount of tax that you pay on your income.
Without much ado, let us look at various forms of loopholes and provisions one can use to avoid tax.
Donate Money to Organizations listed in schedule 5 of CITA
It is quite often that companies donate money to certain organizations and NGO's. This is considered a good cause and a sign of corporate responsibility. However, ONLY donations to certain organizations are allowed to be excluded from taxable profits. Some of them are The Boys Brigade, Boys Scout, Christian Council of Nigeria, Girls Guide, Any Educational Institution recognized by the law, Islamic Education trust, ICAN, Nigerian Red cross etc. There are about 41 of them as such it is important that you know them. Donations to political parties do not qualify.
When you sell an asset, reinvest it into the same class of asset
If your business owns assets such as equipments that it uses for its daily operations, it is possible that you may wish to sell them once the assets are no longer useful to the business.
In the Capital Gains Tax Act, any profit on disposal of an asset attracts a charge of 10%. However, if the proceeds of the asset sale is utilized to acquire another asset within the same class of asset, the tax payable can be deferred for as long as the new asset is in used. So, assuming you buy a Generator for N2m and decide to sell it a 2 years later for N1m. And it cost you another N200k as selling expenses for the generator, you will be liable to a 10% capital gains tax on N800k which comes to N80k.
With this law, you do not need to pay this N80k immediately provided you spent the N1m or part of it on acquiring a new generator. However, the generator must be acquired 12 months before you made the sale or not more than 12 months after. Please not that if you use the money to buy a car (even if it is for your business) it will not apply.
Deduct Vat that you pay on your purchases from vat that you receive on your supplies
Value Added Tax is paid on certain goods and services as mandated by law. However, for companies who are into selling goods and services, you are allowed to deduct the vat that people charge you for your purchases. For example, if you are into supplies of furniture and it cost you N10m to acquire materials that you need to produce the furniture it is likely that you will be charged an extra 5% of the N10m (N500k) as Vat.
Consequently, if you sell the furniture for N15m you will charge your supplier N750 vat. When you are remitting to the government you should deduct N500k that you paid from the N750k that you collected giving you a net remittance of N250k only. Most people end up paying the N750k denying themselves the opportunity of retrieving their cost. Your business surely does not need this generosity.
Register an NGO (Non Governmental Organisation) or a Trust
Companies Registered as Limited by Guarantee are exempted from paying tax in Nigeria. Churches, Mosques etc fall under this category. In addition organisations that are into charitable causes also fall under this category. Whilst they do not pay taxes, they are not expected to pay dividends to their owners. Also note that transactions made by them that results in a profit can equally be taxed. For example, if they invest in shares and get dividends, they will be taxed 10% withholding tax.
If you want to run an organisation that pays no tax, then consider setting up first as an NGO.
Apply for Capital Allowance Certificate
Companies periodically buy assets which they employ to use in the ordinary course of business. The Assets go through wear and tear and needs to be replaced over time. The wear and tear is a cost the company must bear and as such is written off (expensed) just as you write off other cost such as transport, electricity, water bills etc.
However, how this cost is calculated differ from one business to another and for that reason the tax man does not deduct this cost from your profits before taxing. In its place, is capital allowance which is the tax authority's way of writing off the cost of wear and tear. To therefore ensure that you enjoy capital allowance, which helps reduce income tax liability, you must obtain a certificate from the Ministry of Industry.
A capital allowance can only be issued to you if you have a Certificate of Acceptance, which is obtained through the Ministry of Trade. There are consultants who can help you obtain this.
Need help obtaining your WHT? Send us an email info@nairametrics.com
Make sure you collect your withholding tax receipts
Withholding tax (WHT) is one of the most popular form of taxation in Nigeria. It is paid on contract for supplies, services, director fees, dividends, interest, etc. Whilst withholding tax on director fees and dividends is a final tax, Withholding taxes on contracts of supplies and services is not.
WHT on supplies and services are considered and advance payment on tax and should be deducted from your income tax. For example, during the year a total of N1m has been deducted from your invoices by your clients as withholding tax. In that same year, your tax liabilities have been calculated as N5m. Before you pay the tax liability of N5m you MUST deduct the N1m that had been deducted from your invoices during the year.
This is because the N1m is seen as an advance payment of your tax and it is kept as credit for you. But to enjoy this credit you must obtain a WHT Credit Note from your client. Your client having deducted the money from your invoice MUST provide you with that credit note (after remitting the deduction on your behalf to the FIRS) before you can deduct the N1m.
Need help obtaining your WHT? Send us an email info@nairametrics.com
Increase the amount you pay as pension
By law, all employees are mandated to contribute 8% of their Basic, Transport and Housing Allowance as pension. That amount when paid as pension is tax deductible (should be deducted from your income before charging you tax). Since pensions are a form of savings for you, anything else you add to your pensions gets deducted from your tax as well. For example, if you increase from 8% to 15% the entire 15% will be deducted. There is also this Voluntary Withdrawal loophole which was previously being exploited by pension fund contributors. It has since been plugged by some tax authorities.
Invest in industries that the government is promoting with tax incentives
The Nigerian Government as a matter of policy usually have certain sectors of the economy which they want people to invest in. To get people to invest in these sectors government usually gives certain incentives. One of such incentive is a Pioneer Status. If a company is given pioneer status then they are exempted from paying income tax for a minimum period of 3years and a maximum of 5 years. So they enjoy free tax status you may have to invest in pioneer industries. Dividends paid out of profits during the pioneer period is also exempted from taxes.
When you borrow money from foreign financial institutions make sure you obtain a certificate of capital importation
Some businesses especially in the oil and gas sectors typically require foreign lines of credit to help supply fund their imports. In Nigeria. Whist this is not necessarily tax, it is important because when you pay back the loans in forex you are entitled to access the funds from the CBN at the official rate. That is huge savings when you consider the disparity between the official CBN rates and the black market rates.
If you are a foreign investor bringing in forex
Foreign Investors who bring in foreign exchange into Nigeria must apply for a Certificate of Capital Importation from the bank within 24hours of transferring the funds. With the CCI the foreign company can legally repatriate funds such as dividends, profit etc
Decide whether real estates are held as inventory or just as assets.
People who are into real estate constructions are usually considered as selling the assets in the ordinary course of business. As such their real estate properties are seen as inventory and not as assets. For example, sale of apartments are considered inventories according to the Nigerian Standard Board. As such you will not pay capital gains tax but income tax of 30%. So, you investing in a real estate you must decide how you want the assets classified.
If you own a hotel
Section 28E of the Company Income Tax Act provides that 25% of income received in convertible currencies derived from tourist by a hotel should be exempted from tax. However this is provided that the income is put in a reserved fund to be utilized within 5 years for the building expansion of new hotels, conference centres and new facilities for tourism development. This law is particular of a huge advantage to hotels situated in high tourist destination spots since they are more likely to attract foreign guests.
Invest through an offshore SPV registered with a treaty country
Certain countries have a double taxation agreement with Nigeria. What that means is that foreign investment coming from companies registered there are given tax concessions. For example, rather than pay 10% on WHT the government charges 7.5%.
Invest in businesses that are wholly export oriented
Dividends and profits obtained from businesses that are wholly export oriented are exempted from being taxed in Nigeria. Implication is that if you are into a business that solely exports the dividends paid out to its shareholder will not be subjected to tax. In addition, if a supplier supplies raw materials that is exclusively required for the manufacture of exports then the profit made by that supplier will also be exempted from tax. However, the export company must provide a Certificate of Purchase of Inputs to the supplier.
If you made losses in the past
If your business had churned out losses in the past, then those losses can be used to reduce taxable profits at periods when profits will be made. If for example you have made an aggregate  loss of N1m on the past then in the current year you now make a taxable profit of N1.5m. Rather than being taxed on N1.5m for that year you will be taxed on N500k only thus getting a relief of N1m. This is why it is important to keep proper records and make regular filings of your accounts and annual returns.
These Tax Avoidance methods are not exhaustive but if applied correctly and with the aid of a tax consultant may add good value to a business.
This article originally appeared on Nairametrics on March 31st 2012. It has now been updated to reflect new information.
7 common money mistakes I made and why you should avoid them
Don't plan your wedding with the hope that your uncle will foot the bill. It is setting yourself up for frustration. Uncle also has his money issues that you have no clue about.
On Sunday, March 17th, 2020, Nairametrics Founder, Ugodre Obi-Chukwu, tweeted a question that has over time garnered more than seven hundred interesting responses. His question was about debt and it was straight to the point —"What was the most amount you lent out to someone and never got paid back?"
What's the most amount you lent out to someone and never got paid back?

Mine is N550k and it's still paining me till today.

— Ugodre (@ugodre) May 17, 2020
As you can expect with this type of question, the responses were varied and highly personal. The Twitter thread also proved one thing, and that is the fact that banks are not alone when it comes to bad debts. One of those whose responses stood out for this author is Gabriel Omin, a personal finance enthusiast. Interestingly, Mr Omin had earlier written extensively about the 7 money mistakes he made in the past, and lending is atop his list. See below.
Never Ever Lend Money Kept In Your Custody.
There is a reason you were chosen to keep the money. People do not joke with their money and so they carefully choose who keeps corporate funds. Even thieves chose trusted people to keep their money.
When you betray the trust of people for whatsoever reason, you've soiled your name. You will lose social capital, which is a very important capital (this is one of those, not everything that counts that can be counted). That is very hard to undo. Whatsoever happened, it'll be hard for people to forget. My dad will not touch the original money that is given to him to keep. If you numbered your money, you will get it back the same way. Basically, you will get the same notes you gave him to keep except he took the money to the bank.
I learned this the hard way. A friend of a friend came with a need. He told me he had funds in the bank but it did not clear and the next day was a public holiday (this was pre-online banking). I loaned him money that someone gave me to keep. The person who gave me the money to keep, trusted me to the extent that he refused to sign a contract with me because he trusted me. I was supposed to get the money on the next working day, from the friend of a friend. Till today the next working day nefa reach. I had to go to the guy who gave me the money to keep for him, spoke a lot of English and paid back though I missed the day we earlier agreed. It was sad but I learned the hard way.
READ ALSO: COVID-19: What businesses must do to mitigate crisis
Avoid Impulse & Unplanned Expenses.
No budget, no spend. Spending without a budget is misappropriation. It doesn't apply only to politicians. Have a budget & stay on it. This is the epitome of discipline. People will say what they want to say but instilling financial discipline is more important. A budget creates boundaries. Without a budget, you are on the speed lane to debt and debt…s/he is cruel. Plan plan plan. There might be surprises but a plan keeps you in order. It helps you know where you have detoured. You must not buy every AsoEbi. ATM cards are sweet to swipe but hard on the balance.
One of the ways to avoid impulse buying is to hold cash. Yes. It sounds not- so-tech in a tech age but believes me it works. When the cash is finished, it is finished. Sitting down in one place also helps. Yes o. The more the outing, the more the expense. I can feel the envy I am generating with this but na so e bi.
The Money Will Come.
You are old enough now to know that the money will not always come. Things happen. Have a buffer for emergencies. The difference between politicians & business people is that politicians do not understand why the money should not come. Business people work for money. They know that you have to make it happen. Stop planning your expense based on the generosity of strangers.
Spending Based On Other People's Purse.
Don't plan your wedding with the hope that your uncle will foot the bill. It is setting yourself up for frustration. Uncle also has his money issues that you have no clue about. Don't plan to fly business class with the hope that someone else will pay. You are not on welfare. Even if you are on welfare, please bring something to the table. That something is humility.
Responsible people spend within their means. They may not have Rolexes or iPhones but they hardly ask for help on predictable things like house rent, school fees, etc. It takes 9 months to have a baby. It is not an emergency; plan for it. I take God beg you; plan.
READ ALSO: COVID-19: The 'New Normal' for Nigerian aviation industry
Your kids should be in schools that you can afford. People have come to me for fees of school that my kids cannot even attend. I once headed a scholarship board and we set our requirements from day one. But parents kept coming for help in schools that they cannot afford. I mean households that both parents were not earning any income. You see what I mean by the fact that you have to contribute humility when you come to the welfare board?
Don't buy with the hope that someone else will pick the bill. Try and agree upfront for a joint transaction. For the fact that someone paid upfront might mean that s/he expects repayment. Don't think s/he is wicked when repayment is expected and asked for. In joint transactions, always think of going Dutch except you are advised otherwise. Err on the side of caution.
Spending Money Before It Gets To You.
Things happen. Until money enters your account, don't go & pick something with the hope that you will pay when you get the money. That habit will lead you into the red. How about if that money does not come at the end of the day? I try not to make promises to people based on expected money. I see people start piling up debt just because they got a new job. It will distort your balance sheet if you start that way. It never ends well.
Money Sent Me On Errand.
I have seen people who were given a raise, upgrade their lifestyle in a heartbeat. Fly business class by the next day. Buy an expensive toy they never planned for. This is what happens to lottery winners. They pursue the appearance of wealth. The appearance of wealth is demonstrated when you get those things that make it look like you've arrived. It is the reason people take pictures sitting on cars; same reason musicians record videos in mansions and nice cars and private jets. Gang stars wear fur coats. Same when people buy TV/stereo set/gadgets with their first salary. Always allow the money to cool down. Take out time to plan what to do afterward. I have a one month rule for windfalls. They stay in the account until such a time that I have decided the way forward.
Depending on the Generosity of Strangers.
This is living life with the hope that somehow someone else will show up in the nick of time to pick your bills. It leads to living in debt and hoping that those you are indebted to will forget the money. These people can come to you with their family to thank you for the debt forgiveness you have rendered them. Meanwhile, you have said nothing of such. They always convert their debt into forgiven loans by themselves without your consent. They are experts at this. They quarrel and get contentious if you do not forgive. Money problems abound.
So, next time you think of doing any of these, have a rethink.
A New Wave: Where to Invest in H2 2020
Some of the industries that are expected to succeed given the changing times are not your usual kinds of investments.
There are two kinds of people in the world: The 'glass-half-empty' kind, and the 'glass-half-full' people. Where some see problems, others see the opportunities – same glass, but different perspectives. 2020 might have left very little hope to hang on to, but the world is still in motion.
Amidst the chaos, many have found their diamonds in the rubble – and many more will. These people, however, will be those who are willing to adapt to the changing times by repositioning themselves to leverage the opportunities that arise.
The Covid-19 pandemic has proven to be a holistic challenge, bringing to the fore a myriad of issues. It has caused a dent in the revenue/ disposable income of many businesses and individuals alike, shaken the very balance of the economy with many countries heading for unprecedented recessions, and left everyone with so much uncertainty.
Yet, we are at the cusp of a new dawn. Processes are changing, new industries are emerging, and money is changing hands. Flexibility, automation, and sustainability are just some of the words that will make all the difference in the world of business.
Dr. Ola Orekunrin Brown, the founder of Flying Doctors – a healthcare investment company – had, at the Quarterly Economic Outlook Webinar hosted by Nairametrics, offered insights into some of the industries that are expected to succeed given the changing times, and they have been outlined below. But be warned, a lot of them are not your usual kinds of investments.
READ ALSO: The week that shook the world: the collapse of the Lehman Brothers and the effect it had on me
Investment opportunities to leverage in H2 2020
Online Events
One of the many trends that emerged in recent times, as a result of the Covid-19 pandemic induced lockdown in many parts of the world, is a huge dependence on internet technology and digital media. Everybody went indoors – and online. The entertainment sector found its home on social media through Instagram Live parties, Tik Tok, and the Houseparty App.
Companies went online as well, leveraging digital technology like Zoom, Microsoft Teams, and Slack. Even the lifestyle industry went online with online gym classes, yoga classes, and even karate classes. Not only have they provided much-needed solutions, they have also come with the additional benefit of convenience.
A good example of this is Eric Yuan, the founder of Zoom, who joined Forbes' billionaires' list for the first time as a result of the increased use of Zoom for work meetings. Apptopia, an App tracking firm, reveals that Zoom was downloaded 2.13 million times around the world on 23 March, the day the lockdown was announced in the UK– up from 56,000 a day and two months earlier.
Online education
Another feature of the digital economy lies in the education sector. With schools forcefully closed, classes have had to go online. Online courses, training workshops, and even full degrees will become more normal as those who work from home will see these online education courses as an opportunity to develop themselves with little effort.
Investments here will be even more fostered by access to international markets, thereby increasing the market size. ResearchAndMarkets predicts that the online education market is poised to grow by $247.46 billion during 2020-2024, progressing at a CAGR of 18% during the forecast period.
READ ALSO: Stay secure when shopping online – Follow these tips from Visa
Institutions that are too big to fail
The stock market is expected to be even more volatile, given the overall unfavourable economic terrain and a high level of uncertainty – especially with all the talks of a recession coming. In H1 2020, the more favourable companies to invest in are those that have stood the test of time – the stocks that are too big to fail.
Many of these stocks have been in existence for decades and have been able to attain a level of stability as a result of their large market share and stable structures. You want financially strong companies and the reason is not far-fetched; the goal is to put your money behind the companies that are strong enough to withstand the storm to a good extent.
Telecommunication
Another by-product of the Covid-19 induced lockdown is the increased need for internet services. Dr. Ola explains that the use of the internet as well as the move to work-from-home, are some of the megatrends of the times.
Good internet connectivity has proven to be the lifeblood that keeps digital entertainment trends, digital work trends, digital lifestyle trends, digital entertainment trends, and a huge chunk of the communication we have today. As a result of this, companies in the telecommunication industry have begun experiencing growth in revenue and earnings. Investments in this sector will most probably be worth your while.
READ ALSO: Banking related phishing up 9% in 2019, e-stores down 10%
Distribution & E-commerce
When the Okada ban took place, several motorcycle companies that were affected were forced to pivot from transporting people to moving items as full-scale delivery businesses. While many might have thought that a bad idea, the lockdown has undoubtedly contributed to the development of this industry.
The e-commerce industry is also expected to thrive with trade moving predominantly to the internet. Investments in distribution companies and e-commerce businesses are also expected to be worth your while.
Stronger currencies
One of the major hits of the pandemic is the Nigerian foreign exchange market which has now become highly volatile. The demand for the dollar far outweighs the available supply and this has forced importers and speculators alike to scramble for what is available in circulation.
Given the challenges with the FX market, international spending on foreign denominated expenses like tuition fees or international loans will come at an increased cost. To mitigate foreign exchange loss challenges, investments in USD denominated equities, and Eurobond funds will help you withstand the storm. While gains here could have you betting against the Naira, having foreign investments in your investment portfolio will come in handy.
READ MORE: Edtech redefines learning during Coronavirus pandemic
Agriculture
The Agricultural industry is an expected gainer. One of the reasons for this is that local supply chains will expand, given the restrictions on the global supply chain as a result of the lockdown and the border closure. While this will also thrive, Dr. Ola Brown, explains that jobs will only be created in the short term.
This is because fewer hands will be required as productivity, better processes, and mechanization systems increase. An example of this is the new trend of robot herders in the United States. This is even more so as we compete with the rest of the world in production. Needless to say, Agriculture will always exist, given the need for food, as well as the rising global population.
Get the Nairametrics App
Healthcare
While the Covid-19 pandemic has a direct impact on the healthcare industry, the industry is a complex one. The first reason for this is that, with the healthcare infrastructure deficit in Nigeria, the government will need to invest in it to provide wide access.
With subsidies on healthcare, the free market in terms of investments might not be as lucrative with more people opting for government healthcare. However, given increased investments in the sector and the move to preventive health practices, the industry remains attractive.
For more detailed investment opportunities with specific stocks in the Nigerian Stock Market, sign up for the Nairametrics Stock Select Newsletter.
Analysis: Airtel Nigeria is winning where it matters
Airtel has left no stones unturned in ensuring that its provisions are top-shelf – subscribers to the network, of course will have their own ideas.  
Airtel might have won our hearts over with internet-war adverts starring our favourite tribal in-laws, but its fundamentals are what will make us the bucks that keep us happy. Airtel Africa Ltd is a subsidiary of Indian telecoms group, Bharti Airtel Ltd; the group has left no stones unturned in ensuring that its provision of prepaid plans, credit transfers, mobile internet services, messaging, roaming facilities and more, are top-shelf – subscribers to the network, of course, will have their own ideas.
Since last year when Airtel Nigeria became the second telecommunication company in Nigeria listed on the NSE, the company has experienced a steady level of growth. With a presence in 14 African countries, the group's strength lies in its diversity with stronger companies mitigating the poor performances of others.
Performance Overview: Airtel Africa 
Airtel Africa's report for the year ended March 2020, revenue jumped by 10.9% from $3.1 billion at the year ended 2019 to $3.4 billion in 2020. The consolidated profit before tax also jumped by 71.8% from $348 million in 2019 to $598 million in 2020. However, profit for the period dropped by 4.23% with earnings of $408 million in 2020 from the $426 million it had earned in 2019. A reason for this is the tax figure that moved from a credit of $78 million in 2019 to tax payments as high as $190 million in 2020. Total assets also jumped by 2.41% from 2019's value of $9.1 billion to $9.3 billion in 2020 primarily as a result of their acquisition of more property, plant, and equipment (PPE). The total customer base grew by 9.3% to 99.7 million for the year ended.
Full Report here.
Revenue growth of 10.9% was driven by double-digit growth in Nigeria and East Africa. However, the rest of its African operations experienced a decline in revenue. Its success in Nigeria is especially commendable, considering the fact that the company lost more than 100,000 subscribers in Nigeria between December 2019 and January 2020. Raghunath Mandava, Chief Executive Officer, remarked that the results which were in line with the group's expectations, "are clear evidence of the effectiveness of our strategy across Voice, Data and Mobile Money."
(READ MORE: NCDC and NNPC-IPPG reinforce #TakeResponsibility theme with multi-lingual campaign)
Behind The Numbers – Nigeria
Airtel Nigeria's performance indicates the company is making the right calls in a very competitive industry. Nigerians are fickle when it comes to data and voice but will spend if the service is right. The company grew its data revenue by a whopping 58% to $435 million a sign that its strategy to focus on data is working. Voice Revenues for the year was up 15% to $850 million. In total, Airtel Nigeria's revenue was up 24.4% to $1.37 billion. Ebitda margin, a number closely watched by foreign investors 54.2% from 49% a year earlier. Operating profit for the year ended also jumped by 52.6% for the year from 2019 and 32.4% from Q1 2019. Total customer base in Nigeria also grew by 12.5%.
Nigeria is surely critical to Airtel Africa's future seeing that it contributes about one-third of its revenue. Recent results thus indicate it is winning where it matters most and it must continue to stay this way if it desires to survive a brutal post-COVID-19 2020. Telcos are expected to be among the winners as Nigerians rely more on data to work remotely but there are other players in this game. Concerning the impact of the pandemic, he explained that at the time of the approval of the Group Financial Statements, the group has not experienced any material impact arising from the impact of COVID-19 on its business.
On cash flows…
The group has also taken measures to enhance its liquidity. The CEO explained that it is moving its focus to enhance liquidity towards meeting possible contingencies.
"Having considered business performance, free cash flows, liquidity expectation for the next 12 months together with its other existing drawn and undrawn facilities, the group cancelled the remaining USD 1.2 billion New Airtel Africa Facility. As part of this evaluation, the group has further considered committed facilities of USD 814 million as of date authorisation of financial statements, which should take care of the group's cash flow requirement under both base and reasonable worst-case scenarios."
To this end, they have put in the required strategies to preserve its cash as its cash and cash equivalents, consequently, jumped by 19.1%.
(READ MORE: COVID-19: MTN says it has put strict measures in place to preserve resources)
Buying opportunity
Investors looking at this impressive result will be wondering if this portends a buying opportunity. Airtel Nigeria closed at N298 on Friday and has remained at this price for about a month. The stock is quite illiquid and is not readily available to buy.
It's the price to earnings ratio of 4.56x makes it quite attractive. Further highlighting this opportunity is its price-to-book ratio which is as low as 0.5273, suggesting that the stock could be undervalued. Whether it is available to be bought, is anyone's guess.