[OFFICIAL] Nigeria Is Ranked 2nd With Use Of Facebook In Africa
A recent Facebook report shows that 7.3 million South Africans are daily active users (DAU) of the social media network. Followed by Nigeria with 7.1 million DAU's, then Kenya with 2.2 million DAU's. Also, the statistics showed, as expected, that major traffic on the social media network comes from mobile devices.
These statistics, coupled with the continent's growing population and a possible revenue market ironically created by the high cost of data and low signal informed the company's recent expansion into Africa, as they launched their first office in South Africa two months ago.
The company intends to work with local mobile phone companies like 'internet.org', where Facebook users can access to the site for free, as well as introduce other applications, such as Facebook Lite, that require a small amount of data to run.
For now, Facebook is focused on three African markets – Nigeria, Kenya, and South Africa – because of their population and level of development. However, the social media company plans to expand business to other African countries overtime. Nicolas Mandelsohn, Vice President of Facebook Europe, stated that the company's next billion users is coming from Africa, therefore Africa plays a significant role in the company's growth.
For Nigeria, its global recognition for this year alone says it all. At the Cannes Lion International Festival of Creativity held in February 2015, Insight communications, Nigeria's biggest marketing communications agency made the country proud by bagging the Press Lions National Diploma award.
 Nigeria's impact on technology worldwide and its knowledge of IT is visible through the amount of technological devices that are present in the country today.
How to get creative sector loan from the CBN, Bankers Committee
The bank will then discuss, analyze your request and if successful will disburse the funds.
The Central Bank of Nigeria (CBN), in collaboration with the Bankers' Committee, has outlined how to get the creative sector loans.
Both parties developed a Creative Industry Financing Initiative (CIFI) as part of efforts to boost job creation in Nigeria, particularly among youths in the country. The initiative has four pillars which include Fashion, Information Technology, Movie and Music.
It would be recalled that last year, the CBN in conjunction with the Bankers' Committee unveiled the Creative Industry Financing Initiative (CIFI), which was to enable businesses to obtain loans up to the tune of N500 million.
Interested applicants in the creative industry are advised to submit their applications to their banks for approval and subsequent disbursement.
How to benefit from the Creative Industry Financing Initiative (CIFI): The categories of businesses to benefit from this include Fashion, Information Technology, Movie Production, Movie Distribution, Music and Software Engineering Student Loan.
Part of the steps in applying for the loan is to prepare your business plan or statement on how much you want for your business.
You can get a loan of up to:
N3 million for a Software Engineering Student
N30 million for a Movie Production business
N500 million for a Movie Distribution business
Cover your rental/service fees for Fashion and Information Technology businesses
Cover your training fees, equipment fees and rental/service fees for Music business
After preparation of the business plan stating how much is needed for the business, applicants are advised to go to any bank of their choice to apply for the loan.
The bank will then discuss, analyze your request and if successful will disburse the funds. It must be noted that the maximum interest rate of 9% per annum (all charges inclusive) is applicable to all loans.
The period for the repayment of the loan in the different categories are:
For Software Engineering Student Loan, it is a maximum of 3 years
For Movie Production and Distribution, it is a maximum of 10 years
For Fashion, Information Technology (IT) and Music, it is a maximum of 10 years.
For more information, you can visit www.cbn.gov.ng
$30 billion worth of BTCs disappears forever 
Data from Coinmarketcap shows that BTC is presently trading around the $9300 support levels.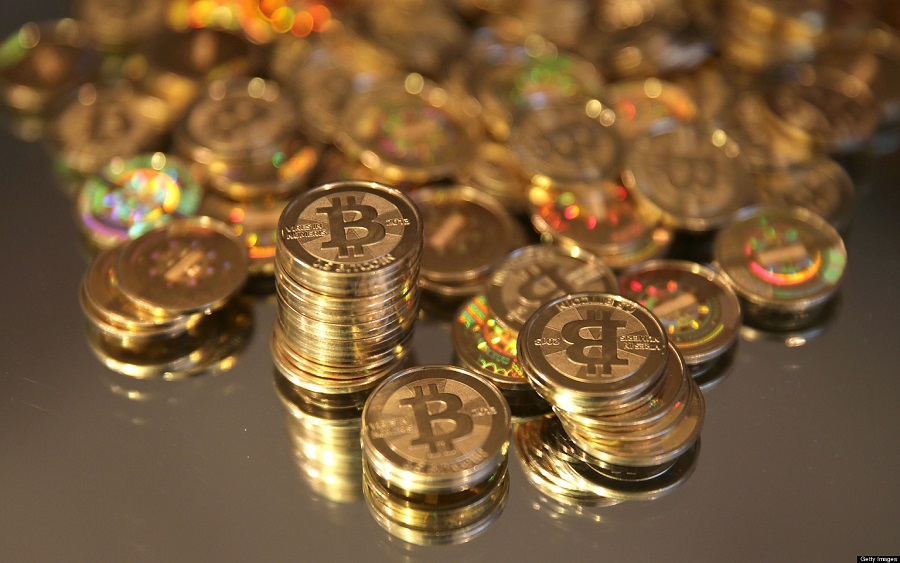 When access to a BTC wallet disappears, the BTC is lost forever. Data retrieved from Coincover, a British crypto analytic firm, showed that about 4 million BTCs are (worth some $30 billion at current prices) lost as a result of BTCs owners dying, and their next of kin not having access to such BTC wallet  
As BTCs and cryptos become more prominent in human daily activities, the volume of BTC being lost forever is more likely to surge  
"As bitcoin becomes more popular and its value continues to increase, considering how to manage it as part of an estate planning exercise is becoming increasingly difficult," said David Janczewski, Coincover's co-founder and chief executive, adding that, with bitcoin, "there's no bank manager to ask, and no one can break in for you." 
What you need to know: Only 21 million BTCs are ever going to be produced in total, and presently, there are about 18.5 million BTCs in circulation. This shows a differential of about 2.5 million BTCs that are left to be produced. 
Meanwhile, data from Coinmarketcap shows that BTC is presently trading around the $9300 support levels, with a market capitalization of over $170 million dollars and the flagship cryptocurrency having a trading volume at around $13.8 billion, 
BTC transformed digital money by decentralizing this accounting process. Instead of a central figure that is responsible for making sure that their users' transactions were always adding up, BTC works by sharing the account balances and transactions of every user across the globe in a pseudonymous form. 
Crypto-Scammers stole $24 million worth of BTCs in 2020  
A crypto scammer made away with over $1.5 million within the period of 6 months.
Crypto Scammers gained about $24 million worth of BTC in the first six months of 2020, according to reports from watchdog Whale Alert.   
As the COVID-19 pandemic kept a lot of individuals more active online, scammers have pulled dozens of different types of scams such as fake ICO's, BTC recovery, fake exchanges, giveaways, video scams, fake tumblers, Ponzi schemes, malware and many more.   
Some of the most successful scams include a crypto fraudster making more than $130,000 in 24 hours with just a single web page, a BTC address, and decent amount publicity on YouTube.    
Another crypto scammer made away with over $1.5 million within the period of 6 months promoting a fake crypto exchange with a poorly designed website riddled with typo errors.   
The scammer deceives their intended victims by offering one or all of the following that includes no taxes, high profits, little effort, and no risk, it's thus projected by Whale alert that these fraudsters could gain about $50 million dollars before the end of 2020  
Recall that a few months ago Nairametrics had earlier reported how thousands of Bitcoin investors have, over time, been defrauded of their hard-earned money around the world. The crypto fraudsters use both old and new tactics to defraud their targets in schemes based on BTC exchanged through online ledgers known as the blockchain. 
However, you should remember that the use of cold wallets or a proprietary smartphone is recommended. These are specifically designed tools to keep your bitcoin from falling into the hands of hackers on the internet. 
Next time you are thinking of investing your funds in a BTC fund or firm, consider the promised returns versus the performance of the cryptocurrency market.