NSE-30 companies pay more than N8 billon to auditors for 2020 services
These companies in the NSE-30 paid a total of N8.87 billion as auditor's remuneration in 2020.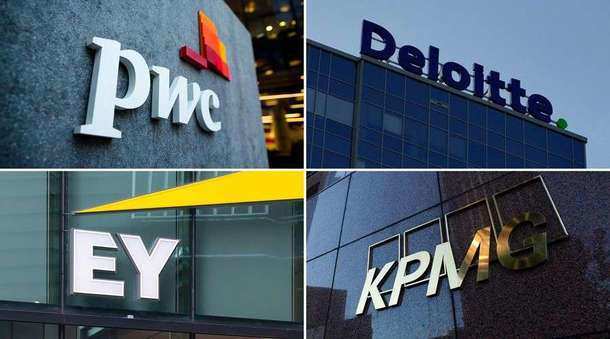 As a publicly listed entity, every business is expected to have its accounts audited by statute. The audit is also expected to be done by an external Auditor and Auditors must be changed at least every 10 years to maintain the independence of the Auditors.
Based on information gathered on the financial statements of the companies on the NSE-30, it was obtained that these companies paid a total of N8.87 billion as Auditor's remuneration in 2020. This value is however exclusive of Ecobank's Auditor's fee, while the Auditor's Fee for the year ended 31st June 2020 of Flour Mills of Nigeria was considered.
Auditors of the NSE-30 Companies
A cursory look at the Auditors of the NSE-30 showed that their external audit was done among only 6 auditing firms: PWC, KPMG, Deloitte, EY, Grant Thornton, and Crowe.
READ: NSE-30 companies lose N1.13 trillion in market capitalisation year-to-date
---
PricewaterhouseCoopers (PwC)
PwC is a multinational professional services network of firms that provide a wide array of accounting and consulting services to its clientele. The firm ranks second largest professional services firm in the world which makes it one of the "Big Four." Among the NSE-30 companies, PwC topped as the highest Auditor in terms of number of clients and received value.
In 2020 alone, PwC audited 9 out of the 30 companies and received a total auditor's remuneration of N3.7 billion. The audited clients are Seplat, Guinness, Dangote Sugar, BUA Cement, Nascon, GTB, Access Bank, International Breweries and Zenith bank.
READ: The fantastic four companies that account for about 65% of NSE's N20 trillion market capitalization
---
KPMG
KPMG is another international professional services firm that is also a member of the "Big Four." The firm followed PwC on the chart, auditing 7 companies in 2020. From all these companies, KMPG made a total of N2.7 billion.
The 7 clients are Flour Mills, Total, Lafarge, FBN Holdings, Unilever, Stanbic and Dangote Cement. KPMG was appointed as the external auditors of FBN Holdings in April 2020, replacing PWC that had served as the bank and the holdings auditors for 8 years and 10 years respectively.
---
Deloitte & Touche
Deloitte & Touche, formerly known as Akintola Williams Deloitte is Nigeria's oldest indigenous accounting firm. By virtue of its relationship with the Deloitte global brand, the firm is also a member of the "Big Four." For the 2020 financial year, Deloitte audited 6 companies at a total fee of N945.1 million as auditor's remuneration. The firm also jointly audited Ecobank with Grant Thornton Auditors, however, the value of the auditor's fee was not disclosed.
Specifically, the NSE-30 companies audited by Deloitte are Custodian, Presco, Transcorp, National Breweries, FCMB, Sterling Bank and Ecobank.
READ: Best performing Nigerian stocks in 66 days
---
Ernst and Young (EY)
EY is another member of the "Big Four" that offers professional accounting and consulting services. The firm followed Deloitte in terms of number of clients on the NSE-30 but surpassed it based on the value of the auditor's fee. In 2020, EY audited 5 companies on the NSE-30 and earned N1.5 billion as the total Auditor's remuneration.
The audited companies are Union Bank, MTN, Nestle, Fidelity Bank and UBA.
---
Grant Thornton
Grant Thornton is the world's seventh-largest firm by revenue among the professional services network of independent accounting and consulting firms in the world. The firm had only a sole client among the NSE-30 companies in 2020 which was Mobil from which it got a remuneration of N27.8 million.
It also acted as a joint external auditor to Ecobank with Deloitte, the value of this transaction was however undisclosed.
READ: Three consumer goods stocks that beat Nigeria's 17.33% inflation rate
---
Crowe Horwath International
Crowe is an international public accounting, consulting and technology firm with offices across the globe. It is the 9th largest global accounting network in the world. Okomu Oil was the only audit client of Crowe in 2020 among the NSE-30 and the firm earned N30 million from the transaction.
---
NSE-30 companies that pay the highest Auditors' fee
Various factors determine the amount an audited company should pay an external auditor such as time to be spent on audit, level of expertise needed, gross turnover of the company, total asset and even total operating expenditure.
READ: Oba Otudeko gains N690 million in a single session on NSE
| | | | | |
| --- | --- | --- | --- | --- |
| Stock | 2020 Auditors Remuneration (N'm) | 2020 Assets (N'bn) | 2020 Revenue (N'bn) | 2020 PAT (N'bn) |
| Guaranty Trust Bank* | 1,179.9 | 4,944.7 | 281.0 | 201.4 |
| Access Bank | 1,017.4 | 8,679.7 | 293.6 | 106.0 |
| FBN Holdings | 950.0 | 7,689.0 | 294.8 | 75.6 |
| Zenith Bank* | 786.0 | 8,481.3 | 339.5 | 230.6 |
| UBA | 773.0 | 7,698.0 | 315.1 | 113.8 |
| Dangote Cement* | 695.0 | 2,022.5 | 1,034.2 | 276.1 |
| Flour Mills of Nigeria* | 470.7 | 432.5 | 573.8 | 11.4 |
| FCMB | 424.2 | 2,058.4 | 110.3 | 19.6 |
| Stanbic Bank | 376.0 | 2,486.3 | 145.4 | 83.2 |
| Seplat* | 366.0 | 1,310.8 | 190.9 | (30.7) |
* Auditors remuneration includes non-audit services fee.
What this means
The auditing space is a large and highly competitive industry where in most cases, auditors are retained for the maximum statutory period of 10 years. Based on the size of companies and the calibre of previous auditors, companies are also constrained to not appoint lesser auditing firms which further limits the competitiveness of new entrants in the industry.
To therefore excel and grow in the market it is important for auditing firms to increase their visibility in the market and also start prospecting early enough to be in line as the next external auditor while still retaining and sustaining their independence.
Corporate Nigeria spends N31.22 billion on travel expenses in 2020
According to data obtained by Nairametrics Research, travel expenses of major corporations in Nigeria dipped by 36.97% in 2020.
Corporate Nigeria represented by the largest listed companies on the Nigerian Stock Exchange experienced a reduction in business travel expenses in the year 2020.
According to data obtained from the audited financial statements of the top 30 companies listed on the Nigerian Stock Exchange (NSE) known as the NSE-30 and verified by Nairametrics Research, travel expenses dipped by 36.97% from N49.54 billion recorded in 2019 to N31.22 billion in 2020.
Travel expenses include flight tickers, hotel expenses, cost of renting and maintaining private jets, local interstate and intrastate transportation etc.
Of the 30 companies considered, only 3 of them increased their travel expenses in 2020. Notably, Guinness increased its travel expenses by 283.1% from N261.4 million to N1 billion in the review period.
Nascon Allied Industries and Presco Plc incurred a sum of N91.8 million and N2.02 billion in travel expenses, representing a 125.2% and 33.7% increase respectively.
On the other hand, MTN Nigeria recorded the highest decline in travel expenses, reduced by 79.9% to stand at N964 million as against N4.79 billion recorded in 2019. Stanbic IBTC followed with a decline of 60.95% to stand at N676 million.
It is worth noting, that some companies were not included in this study as they did not disclose their travel expenses during the period under review.
READ: Banks earn N216 billion in E-banking income amidst threat from challenger banks
Why the drop?
The drop in travel expenses was expected as the entire private sector experienced a lockdown for most parts of the year due to Covid-19. The Federal Government introduced movement restrictions on land, sea, and air commute in response to the spread of the Covid-19 virus.
This resulted in the cancellation of business travel expenses across the commercial and political nerve centres of the country. Bearing the brunt of this cut in expenses were airlines, hotels, and the entire travel industry who suffered massive revenue losses.
The travel industry has been one of the worst-hit sectors due to the COVID-19 outbreak with lockdowns, travel bans, restrictions, and quarantines, which have had a severe impact on business travel for corporate entities in Nigeria.
High travel cost implications, hotel rates, and reduction of airline services also made companies resort to phasing out in-person meetings and business travel, as it is more affordable and productive to go digital.
The deployment of technology has helped companies cut their travel expenses since part of the key reasons for business travel is for conferences, meeting suppliers and customers. Going forward, video calls show strong potential to replace in-person meetings, resulting in fewer business travels.
Additionally, business travels that are meant for training and other learning activities can be done through e-learning.
The consistency of corporate entities in adopting technology by going digital will likely continue to reduce business travel expenses of corporations in the country.
READ: Nigerian corporates spend N1 trillion on capital investment in 2020
Gains and losses
On the flip side, online virtual work from home tools such as Microsoft Teams and Zoom recorded massive revenue boost as the private sector and even government relied on them to connect with clients, employees and other stakeholders.
Unfortunately, Nigerian businesses, particularly the tech sector failed to take advantage of the travails of the hospitality sector losing much of this revenue to the likes of Microsoft, Google, Netflix, and Zoom. Nevertheless, other Nigerian tech companies, especially in the entertainment, payment, savings and loans space all recorded a significant boost in topline revenues.
The top 5 spenders
The increase or drop in travel expenses for some of the companies under review suggests the approach management took in response to the Covid-19 lockdown. While some reacted by going completely remote as indicative of their numbers, others continued spending, perhaps due to an inefficient cost structure that could not be scaled down despite the imposed lockdown.
---
Access Bank (N7.15 billion)
Access Bank Plc spent a total of N7.15 billion on business travel expenses in 2020, representing a reduction of 31.9% compared to N10.5 billion recorded in the previous year.
The tier-1 bank accounted for 22.9% of the total travel expenses incurred by the top 30 companies on the NSE.
The bank's total asset as of December 2020, stood at N8.67 trillion, representing the highest on the NSE.
---
UBA (N4.94 billion)
United Bank for Africa incurred a sum of N4.94 billion on business travels in the year 2020. Its travel expenses reduced by 30.1% compared to N7.06 billion recorded in 2019.
Its expenses accounted for 15.8% of the total recorded by companies under consideration.
UBA recorded a growth of 27.7% in profit after tax from N89.1 billion recorded in 2019 to N113.8 billion in 2020.
---
FBN Holdings (N3.51 billion)
FBN Holdings the parent company of First Bank of Nigeria, one of the major financial institutions in the country, spent a total of N3.51 billion on travel expenses in the year under review.
The tier-1 bank reduced its business travel expenses by 48.24% from N6.78 billion recorded in 2019 to N3.51 billion.
Also, FBN Holdings accounted for 11.2% of the total business travel expense of the companies under consideration.
It is worth noting that FBN Holdings classified its travel expenses as passages and travels.
---
Dangote Cement (N2.11 billion)
The most capitalized company on the Nigerian Stock Exchange, valued at N3.7 trillion spent a total of N2.11 billion on business travel expenses in 2020.
The foremost cement manufacturer in Nigeria recorded a 13.8% decline in travel expenses from N2.45 billion recorded in 2019 to stand at N2.11 billion in 2020.
---
Presco Plc (N2.02 billion)
Presco Plc, a fully-integrated agro-industrial establishment specializing in the cultivation, extraction, refining, and fractionation of crude palm oil into finished products, spent a total of N2.02 billion on travel expenses in 2020.
Its travel expenses in 2020, represent a 33.71% increase compared to N1.51 billion recorded in the previous year.
It also accounted for 6.5% of the total travel expenses recorded by the companies under consideration.
---
Bubbling under
Zenith Bank – N1.88 billion
Seplat – N1.26 billion
Guinness – N1 billion
MTN Nigeria – N964 million
Fidelity Bank – N964 million
Note: Fidelity Bank classified its expenses as travelling and accommodation, while MTN Nigeria as Trainings, travels and entertainment cost.
GSM Telcos lose N1.1 billion to SIM Card registration ban
Nairametrics Research conducted an analysis of the likely losses incurred by GSM Companies due to the SIM Card registration ban.
The four major telco players in Nigeria have lost a total of 11.8 million customers since the implementation of NIN-SIM card ban by the federal government in December 2020. This is according to information obtained from the Nigerian Communications Commission.
Specifically, the total subscriber base of the four major telco firms in Nigeria, reduced from 207.58 million at the end of November 2020 to 195.73 million in February 2021. This represents a 5.71% decline within the space of three months.
The decline in the number of telco subscribers could be attributed to the suspension of Sim card sales and registration as Nigerians grapple with the stress of registering and obtaining their national identity cards.
READ: Telecom operators say 21 million subscribers are still without NINs
Big losers
Airtel
Airtel lost a total of 5.8 million subscribers between December 2020 and February 2021, representing about 10.1% decline in their subscriber base.
At the end of November 2020, Airtel had a total mobile subscriber base of 57.23 million, which had dropped to 51.43 million at the end of February 2021.
Similarly, the internet subscriber base also reduced by 1.57 million within the same period to stand at 39.9 million subscribers.
READ: NCC suspends sale of new SIM, activation to audit database
MTN
Between December 2020 and February 2021, MTN Nigeria lost a total of 4.67 million subscribers. This represents a 5.7% reduction in mobile subscribers.
At the end of February 2021, MTN had 77.35 million mobile subscribers, which accounts for 39.5% of the total subscriber base in the country.
In the same vein, a total of 2.92 million internet subscribers were lost by MTN in the same period.
The others, 9mobile and Globacom also suffered from the ban on sim registering and sales as they lost a total of 415,170 and 909,955 mobile subscribers within three months, representing 3.1% and 1.7% decline in their customer base respectively.
READ: NCC set to probe telcos over N165 billion debt 
SIM Card Revenue Loses
Nairametrics Research conducted an analysis of the likely losses incurred by GSM Companies due to the SIM Card registration ban. A cursory look at historic data shows that Nigerian GSM companies recorded an average of 2.32 million additional subscribers each month for the first 10 months of 2020. Assuming the same incremental rate at a selling price of N100 per new sim card, these GSM Telcos may have lost about N1.1 billion in sim card sales between December 2020 and April 2021 due to the ban.
However, based on available data from the company's results, both MTN and Airtel recorded positive growth in gross earnings in 2020 but the decline in customer base and crunch in revenue sources could affect their ability to generate as much revenue in 2021.
MTN Nigeria recorded a 15.1% year-on-year increase in its annual gross revenue as it earned a sum of N1.3 trillion in 2020. It also recorded voice sales increase of 5.6% in 2019, while it posted a profit after tax of N205.2 billion in the period under review.
On the other hand, Airtel Africa's 9 months financials, revealed that the telco giant boosted its revenue by 13.01% to stand $2.85 million while profit before tax for the period was $482 million, a 3.79% year-on-year decline.
Globacom and 9Mobile are not listed companies so the details of their results are not made public.
READ: USSD N42 billion debt: Telcos insist banks have to pay, seek CBN, NCC intervention
What you should know about NIN-SIM ban
The Minister of Communications and Digital Economy, Dr Isa Pantami, on the 1st of April 2021, announced the further extension for the deadline of NIN-SIM linkage to the 6th of May 2021.
However, according to the minister, over 51 million people have been assigned their National Identification Number and many others who have enrolled are in the process of being assigned NINs.
The current number of monthly enrolments has increased significantly to about 2.6 million registrations. He also stated that the number of enrollment centres across the country has witnessed a remarkable increase, with 3,800 centres available for enrolment.
It is worth noting that the federal government has lifted the ban on new sim card registration. However, only those who have registered for their NIMC and have obtained their National Identity Number can register new sim cards.
On the other hand, telco operators in Lagos State, the commercial hub of the country, revealed last week that they are yet to receive approval to commence the registration of new SIM cards, despite the federal government lifting the ban.
READ: NCC records 95.7m invalid SIM registration, crooked operators to face prosecution
Bottom line
It is evident that the NIN-SIM exercise has affected Nigerians, as the process of obtaining the National Identification Number proved stressful and costly in the early stages. However, Nigerian telcos are expected to also bear the brunt, as revenue growth could be hampered as a result of the temporary ban on sim card registration.
Nairametrics | Company Earnings
Access our Live Feed portal for the latest company earnings as they drop.