DEAL: Curacel raises $450,000 pre-seed funding to drive insurance inclusion in Africa
Curacel's flagship CLAIMS platform acts as a bridge between primary care hospitals and Africa's insurance companies.
Curacel, an AI-powered platform for claims processing and fraud management in Africa, has raised $450,000 pre-seed funding.
The round was led by Atlantica Ventures and Consonance with participation from Kepple Ventures and other African angel investors.
The insurtech startup already works with some of the biggest insurers on the continent, including AXA Mansard, Liberty Health, and Old Mutual, as well as more than 800 hospitals in Nigeria, Ghana, and Uganda. It plans to expand into 10 new African countries by the end of 2021.
READ: How health tech startups are solving Nigeria's health problems
Every year, African insurers lose more than $12 billion to fraudulent, wasteful, and abusive claims. Curacel's flagship CLAIMS platform acts as a bridge between primary care hospitals and Africa's insurance companies, using advanced artificial intelligence to ensure that insurance companies only pay claims for the correct treatment, appropriate medications, and recommended patient therapies.
Curacel is also scheduled to launch Curacel Capital, a cash advance product that makes it easier for healthcare providers to access working capital to mitigate financial challenges. Delayed payments and other inefficiencies in the payment process mean many African healthcare providers often have to make the difficult choice between keeping the books balanced or providing healthcare at a loss.
READ: EdTech startup Kabakoo receives funding from Zoom, launches first no-code training in Africa
With Curacel Capital, healthcare providers can access lump sums of up to three times their average monthly billings, based on claims processed on the Curacel portal, ensuring that they can continue to deliver essential services without undue disruption.
With insurance penetration at just 2.8% across the continent, many Africans are one accident or health emergency away from poverty. And in Africa's communal societies, tragedy impacts entire communities, with people emptying their savings to pay for medical expenses, burials, or other disaster relief for family members and kin. By leveraging Curacel's products and services, insurers across the continent are better equipped to close the insurance gap and safeguard prosperity.
The new investment will be used to accelerate Curacel's expansion across Africa and facilitate the goal of becoming Africa's premier provider of embedded finance technology for insurance.
READ: Nigerian fintech startup, Blueloop joins Y Combinator's winter 2021 batch
What they are saying
According to Curacel Co-founder and CEO, Henry Mascot, "We are excited to have these investors on board and we are looking forward to partnering with them to drive our vision of improving insurance inclusion across Africa. At Curacel, we are uniquely positioned to safeguard livelihoods and increase the quality of life through our unique, market-leading products and services."
IK Kanu, Partner at Atlantica Ventures noted that "the African insurance market represents a significant growth opportunity and we are delighted to be partnering with Curacel to drive growth in this sector. There is an opportunity to create an entirely new market of products and services here and we look forward to supporting the team to improve health outcomes across the continent."
"We believe the Curacel team has what it takes to be market leaders and we are excited to support them. They have a great product and we are delighted to be coming on board at this early stage," Mobolaji Adeoye, Managing Partner at Consonance added.
DEAL: Nigerian fintech API startup Okra raises $3.5million to expand its data infrastructure
The new investment fund will be used to expand Okra's data infrastructure across Nigeria and execute an imminent pan-African expansion.
Okra, Nigeria's fintech API startup announced that it has closed $3.5 million in a seed round.
This funding round was led by U.S.-based Susa Ventures. Other investors include TLcom Capital (the sole investor from its $1 million pre-seed round in 2020); Accenture Ventures; Angel investors like Rob Solomon, Chairman at GoFundMe and a former partner at Accel; Arpan Shah, founding engineer and ex-head of data platforms and data products at Robinhood; and Hongxia Zhong, founding engineer and ex-senior engineering manager at Robinhood.
The API company has raised a total of $4.5 million in two funding rounds.
Founded in 2019 by Fara Ashiru Jituboh and David Peterside, Okra's API empowers companies and developers to build products with seamless access to inclusive financial data and secure payments.
Okra has also analyzed more than 20 million transactions; last month, it analyzed 27.5% of this figure at over 5.5 million transaction lines.
The company also claims to onboard new clients in 24 hours or less while supporting them through the use of cases specific to their product.
Okra is connected to every bank in Nigeria with several connection methods to choose from. Some companies using Okra's API include Renmoney, Carbon, Autochek, Access bank and Interswitch.
This new investment fund will be used to expand its data infrastructure across Nigeria and execute an imminent pan-African expansion to Kenya and South Africa.
What they are saying
Seth Berman, General Partner at Susa, said "We're thrilled to partner with Okra as they enable developers across the African continent to transform digital financial services. We're blown away by the quality of Okra's team, pace of development and the excitement from the customers building on their API."
Tom Lounibos, President and Managing Director at Accenture Ventures, said the reason behind the investment stems from partnering with Okra to bring open finance to Africa, the calibre of founders and their technology.
Omobola Johnson, Senior Partner at TLcom Capital, said her firm had been consistently impressed with the quality of the Okra team.
"Fara's technical depth and expertise, which when combined with the entrepreneurial acumen she and David bring to the company, leaves us confident that they are building Africa's most stable and robust API infrastructure. TLcom is delighted to continue partnering with Okra."
Fara Ashiru Jituboh CEO of Okra said "We build the tools that businesses need to achieve full digital transformation and we are excited to be welcoming some highly strategic global investors as we scale our Open Finance-as-a-Service operations. The opportunities to collaborate and grow together are significant and we are now in a strong position to continue to build and scale in the African, and global API space."
Access Bank moves to acquire BancABC Botswana
The Nigerian bank would buy just over 78% of BancABC Botswana for an undisclosed cash amount of about 1.13 times the book value plus a two-year deferred payment.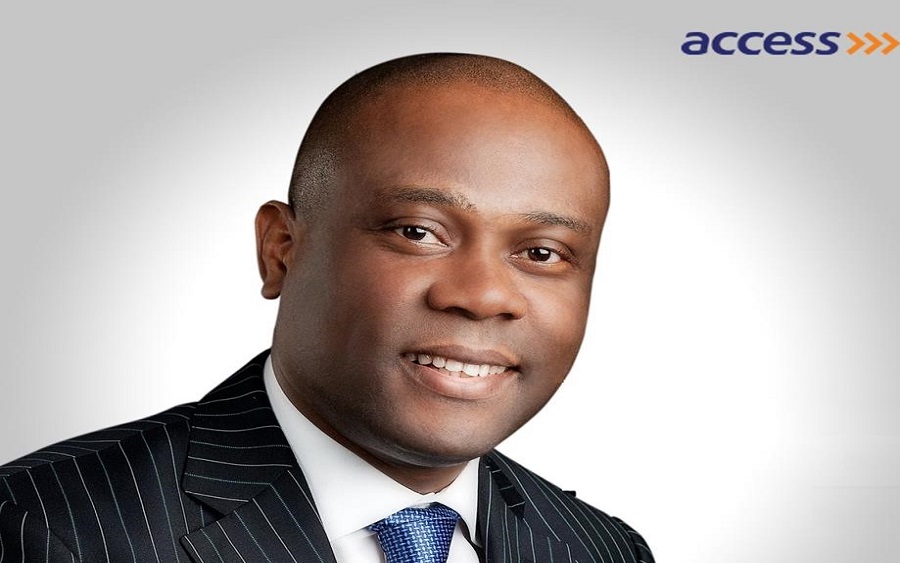 According to a memo published today, Access Bank, Nigeria's largest lender, has agreed to buy a majority stake in African Banking Corporation of Botswana for cash, only a month after buying a South African bank.
Stagflation and dollar shortages in Nigeria have frustrated industries and shrunk the lending sector, prompting Access Bank to extend across the African continent. Atlas Mara said in a statement on Monday that the Nigerian bank would buy just over 78% of BancABC Botswana for an undisclosed cash amount of about 1.13 times the book value plus a two-year deferred payment.
Access Bank now has a presence in ten African countries thanks to the agreement with ABC Holdings, a local subsidiary of Atlas Mara, a London-listed company. It should be completed by the end of the second quarter.
Herbert Wigwe, the Chief Executive Officer of Access Group, told the public that the company is focused on growth. "We remain committed to a focused and deliberate expansion strategy in Africa, which we believe will generate solid, long-term returns," the bank said.
According to Access Bank, BancABC is Botswana's fifth-largest bank, with a strong retail loan portfolio and plans to expand into corporate and small-to-medium-sized business lending. Nigerian lenders have been looking for new ways to increase profits in the face of slowing domestic inflation, falling government bond yields, and an increase in restructured loans as a result of the COVID-19 pandemic.
In March, Access Bank paid $60 million for a majority stake in South Africa's Grobank, making it the first Nigerian bank to enter the country. It has also recently signed agreements in Zambia and Mozambique. Access Bank is restructuring into a holding firm to drive its international growth with more than $16 billion in reserves and an emphasis on corporate and retail banking.