TLG Capital rebuffs Atlas Mara claims, insist it must be liquidated
TLG Capital does not believe Atlas Mara is telling the truth about its discussions with bondholders.
Private Equity firm TLG Capital has rebutted Atlas Mara's recent press release accusing Atlas Mara of failing to "accurately to disclose – or has materially omitted – a number of relevant facts" regarding disclosures about its discussions with bondholders.
Atlas Mara had published a press release claiming that its discussions with its creditors regarding unpaid bonds that fell due in December 2020 were going well. However, in the press release, it claimed TLG Capital two other creditors "did not agree to enter into the Standstill or similar arrangement with the Company, notwithstanding the benefits of the Standstill to the Company's creditors as a whole."
Atlas Mara believes "TLG's actions as both hostile and detrimental to the interests of the Company and its creditors, including TLG itself."
READ: Atlas Mara ups stake in Union Bank to 48%
However, according to TLG Capital, its $10.8 million loan due from TLG has been due since January 19 2021, and yet to be repaid. The private equity firm believes Atlas Mara's inability pay its bondholders is because it is insolvent and thus should be liquidated.
" TLG welcomes the news that over 87.7 percent of bilateral creditors agreed to enter the Standstill or similar agreements, along with over 60 per cent of the principal holders of the group's convertible bonds due 31 December 2020. If this is the case, and if the statements published by Atlas Mara in their press releases of 29 December 2020 and 8 October 2020 are true, then TLG fails to understand why Atlas Mara cannot pay "a small holdout creditor" the debt of USD 10.8 million that is due and payable. The reason of course, is that Atlas Mara is insolvent, which fact fully justifies TLG's liquidation application."
READ: Union Bank on alert as shareholder revolt at Atlas Mara ruffles feathers
TLG Capital Rebuffs
TLG Capital also denied claims by Atlas Mara that it had engaged the former to join other creditors in the Standstill Agreement (a temporary arrangement with other creditors to avoid calling their bonds or liquidating the company).
"Atlas Mara has stated, "[Since executing the Standstill with a significant majority of its creditors, the Company has continued to engage with TLG in an effort to obtain its support and agreement to the terms of the Standstill or to find another consensual solution." This is incorrect: Atlas Mara has generally refused to engage with TLG for months, failing to reply to no less than six separate legal notices. Along with a wholly-owned subsidiary, Atlas Mara has also failed to comply with its legal obligations under binding and enforceable agreements, despite being requested to do so on numerous occasions." TLG Capital
Atlas Mara had reached an agreement with some of its bondholders to stay action on loans that had fallen due, however, according to it some "hold out creditors" like TLG did not accept the terms.
READ: Vultures in flight: Should Nigeria consider suspension of sovereign debt payments like Argentina?
Conflict of interest with bondholders?
A spokesperson for TLG informed Nairametrics that Atlas Mara was not being sincere about their handling of the loans citing the relationship between Atlas Mara and Fairfax (who indirectly owns Atlas Mara) as a potential conflict of interest in whatever negotiations were being held with creditors.
"As a creditor of Atlas Mara, TLG finds it curious that in December 2020 Fairfax Financial purchased the entire 42% stake in Atlas Mara held by Helios Fairfax for USD 40m, when Atlas Mara was in the midst of negotiating a standstill arrangement with its creditors and acquiring new financing. Mr Wilkerson will of course have had full visibility of these facts as he hopped between his various fiduciary perches."
Apparently Fairfax Financial Holdings Limited, Helios Fairfax Partners Corporation and UBS O'Connor constitute a significant portion of Atlas Mara's creditors. 
According to TLG Capital "these creditor arrangements, and other interlocking relationships with the potential for conflicts of interest at the Atlas Mara board and shareholder level, are gravely concerning to TLG, and TLG likewise believes they should concern Atlas Mara's other third party creditors and stakeholders."
"For example, TLG notes that Mr Prem Watsa, the founder and Chairman of Fairfax Financial, is also the Chairman of Helios Fairfax. Moreover, TLG notes that Atlas Mara's Executive Director and Chairman, Michael Wilkerson, is also the Executive Vice Chairman of Helios Fairfax. Thus the most senior leader of Atlas Mara is a senior executive of one of Atlas Mara's largest creditors. TLG cannot understand how these arrangements benefit Atlas Mara's third party creditors or other stakeholders, or how Mr Wilkerson can purport to discharge properly his fiduciary obligations to both Helios Fairfax and Atlas Mara."
READ: "Threat emails" – Milost says it will stop its planned $1billion investment in Unity Bank
Why this matters
Atlas Mara holds significant stakes in several banking assets in Africa, including Nigeria's Union Bank.
Nairametrics understands it has been tryin to dispose of the Nigeria assets but yet to find any concrete bidder.
It recently denied it was in talks with any bank to sell its stake in Union Bank.
However, as it continues to find a way to repay its bondholder, Nairametrics strongly believes it will have to sell its stake in Union Bank to generate cashflow.
Union Bank has a market capitalization of N152 billion ($370 million). Union Bank has Atlas Mara and Union Global Partners as two of its largest shareholders with 25.03% and 65.3% respectively (as of December 2019).
Amid sell-off, FUGAZ investors lose N34.68 billion in a single trading session
Market capitalization of the top five banks dropped to N2.52 trillion as at close of business on the 4th of March 2021.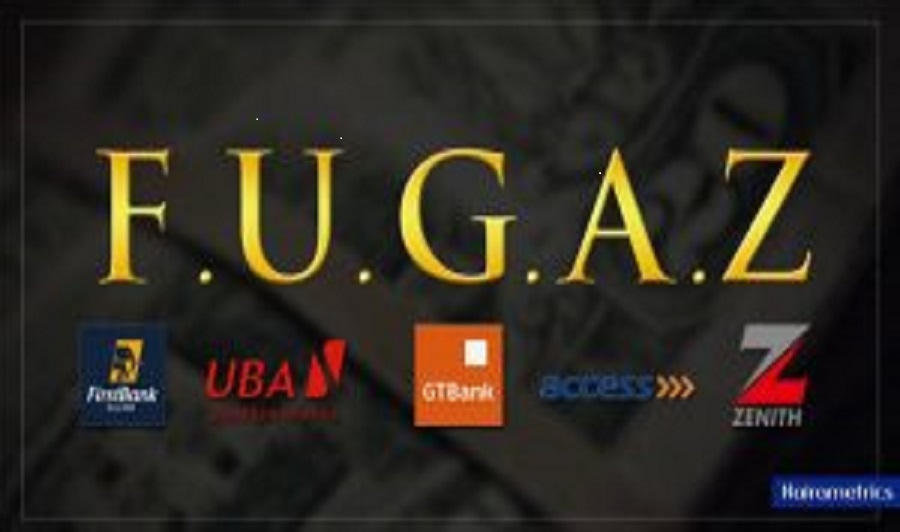 Investors in the elite banks in Nigeria- FBNH, UBA, GTB, Access and Zenith have lost a total of N34.68 billion in a single trading session, amid sell-offs.
According to data from the Nigerian Stock Exchange (NSE), the market capitalization of the top five banks dropped to N2.52 trillion as at close of business on the 4th of March 2021, shedding about 1.6% in a single trading session.
The loss is due to downward pressure on the share prices of the elite banks, evident by the sell-off witnessed in the market. A snapshot of how much each bank lost and the impact is succinctly captured below;
READ: Investors lose N352bn during NSE's eight days of losing streak
UBA
The United Bank for Africa investors lost a total of N10.26 billion after its market capitalization dropped from N282.15 billion to N271.9 billion as at close of business yesterday.
The drop is due to a sharp decline in its share price which closed at N7.95, shedding about 3.64% in a day.
Investors cashed in on the decline to trade about 26,782,197 units of the Bank's shares valued at N211, 571,939.35, placing the bank as the fourth most traded stock at the NSE. The volume of shares traded by the bank rose astronomically by 201.9%, when compared to 8.87 million units traded the previous day.
On the other hand, it is pertinent to note that the United Bank for Africa (UBA) is yet to release its audited FY 2020 result.
READ: United Bank for Africa provides $200 million for Nigeria's Petroleum Industry – Timely financing for Post COVID economic growth
Access Bank
Access Bank Nigeria Plc lost a total of N8.89 billion after its market capitalization dropped from N286.14 billion to N277.25 billion. The loss is due to a decline in its share price from N8.05 to N7.80, indicating a dip of 3.11%.
Just like UBA, Access Bank investors traded a total of 21,586,491 units valued at N168, 090,266.60, placing it as the fifth most traded stock at the NSE today. In lieu of this, Access Bank stock volume appreciated by 229.1%, from 6.56 million traded yesterday.
Access Bank is yet to release its audited financial statements for FY 2020.
READ: Oando share price up by 10% off the back of court ruling
Zenith Bank
Zenith Bank investors lost a total of N7.85 billion after market capitalization dropped to N794.3 billion today. The marginal drop is due to a slight dip in the firm's share price, from N25.5 traded yesterday to N25.30 as at close of business, indicating a decline of 0.98%.
Investors reacted to this drop by trading 38,647,711 units of the bank's shares valued at N983, 251,467.75, placing the firm as the second most traded stock at the NSE market.
The drop in the market value of Zenith shares is in contrast to what was obtained last week, when investors gained a total of N37.7 billion, the highest recorded by the bank since the famous circuit breaker. The gains were sequel to an impressive financial performance by the firm for FY 2020, after it recorded a PAT of N230.6 billion and declared a final dividend of N2.70 per share.
FBNH
FBNH investors lost N1.8 billion after its market capitalization declined to N253.06 billion as at the close of business. The drop was due to a 0.7% decline in its share price from N7.1 traded earlier to N7.05.
In lieu of this, a total of 31,253,644 units of the bank's shares valued at N983, 251,467.75 were traded, placing the firm's stock as the third most traded stock at NSE. The total volume traded surged by 88.9%, from a total of 16.54 million traded a day earlier.
FBNH had earlier declared a Profit After Tax figures of N79.71 billion for FY 2020, indicating an increase of 8.2% YoY.
GTB
GTB investors lost a total of N5.89 billion, following a drop in its market capitalization from N932.97 billion to N927.08 billion. The drop was due to a 0.63% decline in share price which closed at N31.50.
It is pertinent to note that GTB is yet to release its audited financial statement for FY 2020.
What you should know
The Nigerian Stock Exchange ended on a bearish note on Wednesday, March 4, 2021 after the ASI declined by 0.40% to close at 39,364.67 index points.
On a general note, investors lost a total of N82.35 billion, with FUGAZ accounting for 42.11% of the loss.
Zenith Bank GMD explains why its difficult for SMEs to get loans from  banks
Onyeagwu has highlighted the regulatory challenges that SMEs are faced in trying to secure bank lending.
The Group Managing Director of Zenith Bank, Mr. Ebenezer Onyeagwu  has discussed the impressive positive returns recorded this year by the bank. He also shared some insights on the relationship between commercial banks in Nigeria and Small/Medium Enterprise business owners.
Onyeagwu gave all these insights while speaking in an interview with Arise TV.
On why Nigerian banks charge high-interest loans, making it difficult for small business owners to get single-digit loans for their business, the Zenith Bank GMD explained that the operational costs and regulatory costs involved in running a bank usually sets the pace for every other thing. He listed examples of operational costs involved in running a single bank branch and how all that adds to the bottom line at the end of the day.
He also highlighted regulatory costs which are not particularly known by people outside the banking sector as one of the costs of doing business banks face. These two factors mainly contribute to the high-interest rates banks charge on loans.
"Our cost profile depicts the operating environment. Within the year we saw an upward review in fuel price, which accounted for the increase in our fuel cost. Again, when you are looking at cost of doing business, you also need to look in total, how businesses are being conducted. If I set up a branch today, I would need to provide my infrastructure, I need to provide power, water and in some cases, we even construct the road to provide access to the branch location. So, as a result of the poor state of infrastructure, you see that businesses would now have to contend with providing these resources to get their operations running. So, if we have more available and cheaper utility services and infrastructure to support businesses, of course, the cost would go down.
Then, looking at cost of doing business in banking, it goes beyond those operational costs. We also have things like regulatory cost. A bank like Zenith, given our size, the burden of regulatory cost on us is heavy. By regulatory cost here, I am referring to the Nigeria Deposit Insurance Corporation premium and the Asset Management Corporation of Nigeria fee. So, because of our size, if you look at the numbers, you will see that these regulatory costs account for a whopping 28 percent of our overhead. So, all of them come together to add to the cost of doing business for us as a banking institution in the country," Onyeagwu said.
On why it is difficult to get single-digit loans from Nigerian banks, Onyeagwu highlighted 3 key reasons why single-digit loans are very difficult to obtain in Nigeria. He listed the following:
Fiscal deficit
Government Borrowing
Money supply and demand
The Zenith GMD stated that it is nearly impossible to issue an interest rate by fiat. He stated that the interest rate will always be determined by market forces.
He said, "First of all, if you are looking at the interest rate, you have to look at it in terms of the theoretical framework and issues around money supply, demand for money, issues around government borrowing, and the fiscal deficits. So, when you put all that together, you will see that you cannot have a situation where you decree interest rate by fiat. Interest rates would always be set by the dynamics and realities in the market. In this case, if you are looking at the interest rate in Nigeria, you have to index it to the risk-free rate. The one-year risk-free rate in Nigeria is like 10 percent. So, it will be difficult to have a single-digit rate in Nigeria." 
Solutions 
Onyeagwu highlighted the various ways the Central Bank of Nigeria has intervened in a bid it provides single-digit loans to entrepreneurs in certain sectors. Sectors like cinema, movie, ICT, and fashion designing have been enjoying single-digit loans courtesy of various CBN initiatives.
He said, "We have intervention funds such as the Creative Industry Financing Initiative, where banks in the country provide long-term single-digit funding for entrepreneurs who are in cinema, movie, ICT, and fashion designing. We also have what is called the Agri-Business/Small and Medium Enterprise Investment Scheme. It is also a pool of funds available for businesses in that space. You can as well access these loans. Apart from these, the CBN also has different intervention schemes such as the Anchor Borrowers Scheme, the Commercial Agricultural Credit Scheme, and others, and all these loans are single-digit and they provide long-term financing. The big problem we have is that when you see an SME approaching you for the loan, the SME may not have a track record; he walks up to you and tells you that he needs a single-digit loan and needs N20 million.
"But I can't give you N20 million without looking where you are coming from. So, we cannot decree the interest rate by fiat. But the regulators have done good work by providing funding schemes and whoever is eligible would get such single-digit long-term loans once they meet the criteria. So, the funding is there, but the SMEs when they approach the banks don't often meet the eligibility criteria." 
Nairametrics | Company Earnings