JAMB to prosecute 200 exam cheats caught in 2020 UTME with N500,000 each
JAMB to prosecute 200 exam cheats/impersonators with the sum of N100 million.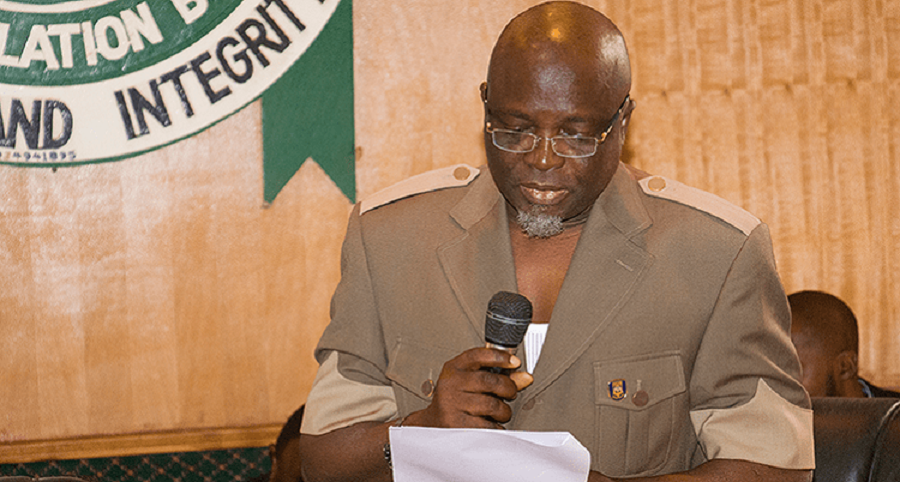 The Joint Admissions and Matriculation Board (JAMB) is to prosecute 200 out of the 400 exam cheats/ impersonators with N500,000 each, total of N100 million. The admission fraud was committed in the 2020 Unified Tertiary Matriculation Examination (UTME).
This was disclosed by the Registrar, JAMB, Prof. Ish-aq Oloyede, during a press conference held in Abuja on Tuesday.
The Registrar alerted Nigerians to the merchants of malpractices in the centres of its 2020 UTME in some Northern parts of the country.
He explained that examination scam syndicates in the Computer-Based Test centres, which used to be in the Southern part of Nigeria, has now crept into the North.
READ: JAMB fees in Nigeria top N6.8b annually
He said, "We had over 400 people that were caught whereby those who wrote the exams were different from those who applied. About 200 of the candidates would be prosecuted, five from each state of the federation, as JAMB does not have the resources to prosecute all the 400 candidates. Prosecuting a candidate would cost the board over N500,000."
While alleging that some tertiary institutions were accomplices in the widespread irregularities, he said the first 64 cases of CBT infractions treated by JAMB were from the North, with some having multiple cases of up to 96 irregularities.
He said, "In Nigeria, people don't copy good things but the bad things. The cases of exam malpractices which used to be in the South has now crept to the North and the first 20 of such cases we tracked came mostly from the North, especially Kano."
What you should know
JAMB had paraded one Buhari Abubakar, who was reportedly caught in an attempt to impersonate one Muhammad Sanusi, his alleged accomplice, in examination malpractice.
Both suspects, from Kano State, were arrested by men of the Nigeria Security and Civil Defence Corps.
FG moves to appoint fund manager for $37 billion infrastructure company
The FG has arranged to engage an asset manager for its newly set up Infrastructure Company of Nigeria Ltd.
The Federal Government has concluded plans to engage an asset manager for its newly set up Infrastructure Company of Nigeria Ltd. (Infra-Co), to raise about N15 trillion ($36.7 billion) for projects and accelerate growth in Africa's biggest economy.
This is coming barely 2 weeks after President Muhammadu Buhari approved the government's N1 trillion initial seed capital for the Infrastructure company, which will be set up under a Public-Private Partnership.
According to a report from Bloomberg, a source who wants to remain anonymous said that the Central Bank of Nigeria (CBN) and its funding partners, Africa Finance Corporation (AFC) and state-owned Nigeria Sovereign Investment Authority, are seeking proposals from companies to independently manage the infrastructure company's fund-raising plan.
The sought after fund manager will be responsible for coordinating the total equity capital and associated debt raise required by the company with the asset managers seeking the role expected to have been active in infrastructure financing.
The CBN Governor, Godwin Emefiele, had earlier said that the government needs to be innovative in its approach to developing infrastructure in the country and believes that InfraCorp will be a major game-changer in this regard.
Some firms such as PricewaterhouseCoopers, Boston Consulting Group, McKinsey and KPMG have expressed interest in getting the role of transaction advisers on the deal with Ukiri Lijadu and Co. and Kenna Partners appointed legal advisers.
This is as the report says that the firms were either not available to confirm the development or could not make any comment yet.
What you should know
It can be recalled that President Muhammadu Buhari, had earlier approved the government's seed capital of N1 trillion for InfraCo, an infrastructure company, which will be wholly focused on critical infrastructure investment in the country, under a Public-Private Partnership.
The President had said that InfraCo will be raising funds from the CBN, Nigeria Sovereign Investment Authority, Pension funds, and local and foreign private sector development financiers.
This will help boost infrastructure investments to stimulate economic growth after exiting its second recession in 4 years in the fourth quarter and bridge the infrastructural gap in the country, with Nigeria needing at least $3 trillion over 30 years to close its infrastructure deficit.
Afreximbank sets up a $500 million fund to support Africa's creative industries
African Export-Import Bank has set up a $500 million fund to support Africa's creative industries.
The African Export-Import Bank (Afrexim Bank) has set up a $500 million fund to support Africa's creative industries as the continent faces a challenge to effectively monetize its creative output.
This disclosure was made by Afreximbank President, Benedict Oramah at a virtual "fireside chat" on Tuesday organized by the Africa Soft Power Project, entitled "The New Face of African Collaboration."
According to Africa Investment Forum Senior Director, Chinelo Anohu,
READ: Afreximbank set to commit $200 million to Africa's export fund
"Digital platforms in Africa should scale up to take advantage of the continent's surging demand for creative content, and the African Development Bank flagship entity is providing advisory services and investment support to creative players.
"The Africa Investment Forum was working to promote content deals as well as digital infrastructure projects to advance creative industries, including support to smaller players.
"At AIF 2019, we had a very interesting entrepreneur scheme which saw those that were not as big get the kind of funding they needed to get beyond getting a feasibility study done.
READ: Tesla loses $200 billion in market value following Bitcoin investment
"Data is one of the African Development Bank's strong points. They have a fantastic research division, and what we're trying to do is mainstream that data culled from 55 countries and distill it in such a manner that the investors can easily access the information they need.
"Support for intellectual property rights and equipping investors with the data they need to tackle negative perceptions about investing in Africa are key priorities for Africa Investment Forum.
 What you should know
The event was held against the backdrop of the recent coming into force of the African Continental Free Trade Agreement (AfCFTA).
Discussion at the event primarily focused on the role of infrastructure and connectivity in advancing Africa's creative industries, including film, textiles and design.
It is important to note that 2021 is also the African Union's year of arts, culture and heritage.
In January 2020, Afreximbank set up a $500 million fund to support Africa's creative industries.
It is strongly believed that AfCFTA would help address some of the key challenges to boosting Africa's creative output.
The Africa Investment Forum, championed by the African Development Bank and its founding and institutional partners, works to accelerate the closure of the continent's investment gaps. The Forum currently has a growing portfolio of 118 deals valued at $114 billion.
Nairametrics | Company Earnings