Nigeria seizes Vietnam-bound Pangolin scales worth N952 million
The Nigeria Customs Service has seized endangered specie-Pangolin scales bound for Vietnam.
The Nigerian Customs Service has intercepted Pangolin scales and tusks and bones from endangered species worth N952 million, allegedly bound for export to Vietnam.
This is according to a senior customs official yesterday.
The Area Comptroller, Mohammed Abba-Kura, said the items concealed in a container of furniture materials intercepted by Customs operatives at Apapa port in Lagos on January 21.
READ: Here's how much Lagos-Apapa Customs Command generated in 5 months
The Comptroller noted that the total haul weighed 8,800 kilograms (19,400 pounds) and valued at 952 million ($2.5 million, 2.07 million euros) on the black market.
According to him, the consignment was heading to Hai Phong, Vietnam before it was intercepted, and a suspect had been arrested over the shipment.
READ: Customs revenue rises by N200 billion to hit N1.5 trillion in 2020
What Mohammed Abba-Kura said
"Immediately the container was opened, logs were seen in front, and upon 100 percent physical examination of the container, elephant tusk and the Pangolin scales were seen concealed by the logs.
"The items, falsely declared as furniture, comprised 162 sacks of Pangolin scales… and 57 sacks of mixed endangered species of various sizes such as ivory/animal horns, lion bones and others."
READ: Port loses N84 billion to SON's system failure in 14 days
What you should know
Pangolins are believed to be the world's most trafficked mammals accounting for as much as 20 percent of all illegal wildlife trade.
Nigeria has made huge seizures of illegal animal parts in recent years in line with the Convention of International Trade in Endangered Species (CITES).
CBN includes sugar, wheat on FX restriction list
The CBN is set to include sugar and wheat in the forex restriction list.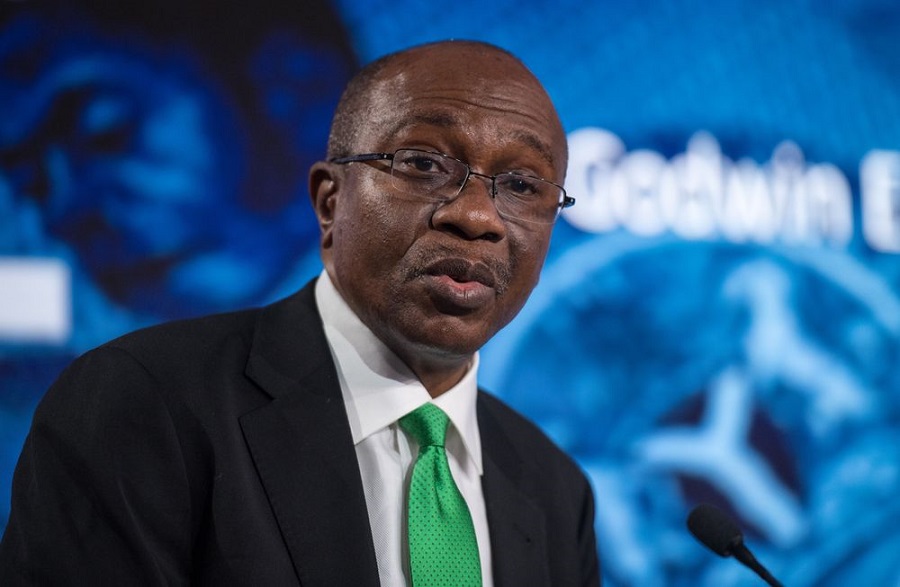 The Central Bank of Nigeria has announced plans to place sugar and wheat on its FX restriction list.
The plan was disclosed by the apex bank via its verified Twitter handle in a statement credited to the CBN governor, Godwin Emefiele.
The tweet stated: "Sugar and Wheat to go into our FX restriction list. We must work together to produce these items in Nigeria rather than import them. #Emefiele."
Sugar and Wheat to go into our FX restriction list. We must work together to produce these items in Nigeria rather than import them . #Emefiele

— Central Bank of Nigeria (@cenbank) April 16, 2021
It would be recalled that over the years, the CBN has been reviewing its list of restricted food items to include more items, with the most recent being the addition of maize, a widely-consumed staple food in the country.
What you should know
The CBN governor, Mr Godwin Emefiele, had earlier (on Thursday) given this hint while on an inspection visit to the proposed $500 million sugar processing facility in Nasarawa state, belonging to Dangote Sugar.
In 2015, the CBN listed 41 items that had been placed on its FX restriction list citing that the move was necessary to conserve the nation's foreign reserve and boost local production of the items on the restriction list.
Some of the items which made the 2015 list are margarine, poultry and eggs, rice, and cement.
In 2020, the apex bank included maize in its FX restriction list as it directed all authorised dealers to immediately discontinue the processing of Forms M for maize/corn importation into the country.
Nairametrics had also earlier explained in its publication following the new policy shift, that the government's premise for deciding to restrict FOREX on food is faulty, especially since Nigeria has not attained full food security and the agricultural sector is still struggling.
FG signs new Sustainable Development Goals agreement with UN
The Agreement is for new development cooperation with initiatives towards achieving Sustainable Development Goals set in the UN Agenda 2030.
The Nigerian Government has signed a deal with the United Nations to develop new cooperation towards achieving Sustainable Development Goals.
This was disclosed by the Minister of Foreign Affairs, Geoffrey Onyeama, in a statement on Thursday after the agreement was signed with the United Nations Office for Project Services, UNOPS, represented by Ifeoma Charles.
The Minister said, "On behalf of the Nigerian Government, I signed an agreement with the UNOPS represented by Ifeoma Charles Multi-Country Office Rep. The Agreement is for a new development cooperation with initiatives towards achieving Sustainable Development Goals set in the UN Agenda 2030."
What you should know 
The 17 Sustainable Development Goals are:
No Poverty; Zero Hunger, Good Health, and Well-being; Quality Education; Gender Equality; Clean Water and Sanitation; Affordable and Clean Energy; Decent Work and Economic Growth; Industry, Innovation and Infrastructure; Reducing Inequality; Sustainable Cities and Communities; Responsible Consumption and Production; Climate Action; Life Below Water; Life on Land; Peace, Justice and Strong Institutions; and Partnership for the Goals.
Nairametrics | Company Earnings
Access our Live Feed portal for the latest company earnings as they drop.