DF Holdings acquires additional 27.17 million units of AIICO shares worth N30 million
DF Holdings has acquired 27.17 million units of AIICO Insurance Plc shares at N30 million.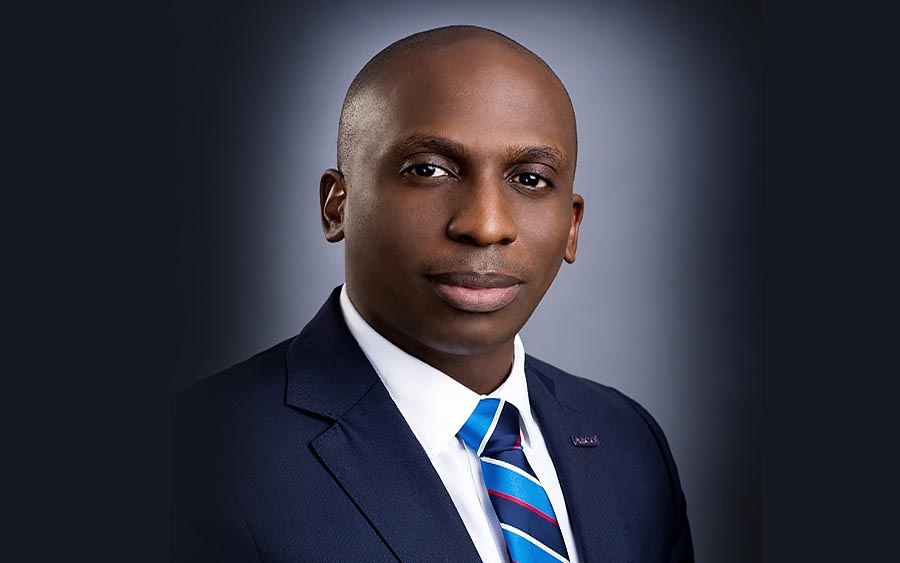 DF Holdings Limited, a majority shareholder has acquired additional 27.17 million units of AIICO Insurance Plc shares, at N1.10k per share, approximately worth N30 million.
This is according to a notification signed by the company's secretary, Donald Kanu, and sent to the Nigerian Stock Exchange market, as seen by Nairametrics.
In accordance with the NSE policy on insider transactions, DF Holdings through the disclosure revealed that a total of 27,174,309 units of AIICO shares were purchased at N1.10k, grossing N29, 891,739.9.
Consequently, DF Holding has thus announced the purchase of additional 501,777,905 units of AIICO shares since the beginning of this year, with about N585.2 million spent through the process.
The increase in insider transactions indicates growing optimism in the firm's potentials, evident by the recent oversubscription of AIICO's rights issue by shareholders. This optimism might be attributable to a lot of factors, including a mix of recent expansion plans and the impressive performance of the firm in its last reported financial statement for the period ended September 2020.
Nairametrics reported that most key financial metrics of AIICO Insurance recorded a surge, e.g. the firm's profit after tax surged by 17% Y-o-Y, the gross premium also advanced by 27%, among others.
In case you missed it
Nairametrics had earlier reported that DF Holdings had spent a total of N555.3 million on additional AIICO shares.
Nairametrics also reported that the AIICO Insurance Plc rights issue of N3.5 billion recorded a 126% subscription.
As at the time of reporting this, AIICO Insurance Plc share price is currently trading at N1.3k
SEC plans to monitor foreign stock brokers in Nigeria
SEC is proposing tighter and stricter regulatory oversight and requirements for foreign stockbrokers in the country.
In an attempt to reduce the demand for foreign stocks in Nigeria, the Securities and Exchange Commission (SEC) is proposing tighter and stricter regulatory oversight and requirements for foreign stockbrokers in the country.
In an interview monitored by Nairametrics, the executive commissioner for operations of the SEC, Dayo Obisan revealed the commission was planning to actively monitor the local facilitators of foreign stocks.
"At least 400,000 Nigerians have invested in foreign stocks through brokers in the past 18 months," Obisan said, with Nigerians actively trading or holding foreign equities now exceeding those investing in the local market and about 70% of these participants being less than 40 years of age.
This is despite the Nigerian Stock Exchange being dubbed the best performing last year after it gained 50% YTD. Stocks are however down 5% YTD.
In contrast, the S&P 500 Index is currently trading 14.50% YTD, creating a new all-time high.
Also, the value of transactions is down YTD as demand shifts from the Nigerian stock exchange market to the Cryptocurrency and foreign stock market.
"There is an increasing interest among the younger population and this is of concern to the commission primarily because it creates an avenue for exploitation," Obisan said.
The SEC intends to license firms offering foreign stocks under a "digital sub-broker" regulation, which Obisan says should provide a form of clarity to their activities.
He also stated the requirement will ensure "regulatory responsibilities in on-boarding clients, custody of assets, and compliance with reporting requirements are met".
Lagos Commodities Exchange to start gold trading
The move is in support of the Federal Government's effort to reduce dependence on oil, diversify the economy and boost the country's foreign exchange earnings.
The Lagos Commodities and Futures Exchange has concluded plans to commence trading of gold with the admission of Dukia Gold's diversified financial instruments, backed by gold as the underlying asset.
The move is in support of the Federal Government's effort to reduce dependence on oil, diversify the economy and boost the country's foreign exchange earnings.
Dukia Gold said the financial instruments, which would be in form of exchange-traded notes, commercial papers and other gold-backed securities would enable the company to deepen the commodities market in Nigeria, increase capacity, generate foreign exchange for the government to diversify external reserves and create jobs across the metal production value chain.
While making the disclosure, during a Pre-Listing media interactive session in Lagos on Thursday, the Chairman of Dukia Gold, Mr Tunde Fagbemi, applauded the Ministry of Mines and Steel Development and the Security and Exchange Commission (SEC) for supporting trading of gold in Nigeria.
What the Chairman of Dukia Gold is saying
He said, "We are proud to be the first gold company whose products would be listed on the Lagos Futures and Commodities Exchange. The listing shall enable us to facilitate our infrastructure development, expand capacity and create fungible products.
This has the potential to shore up Nigeria's foreign reserve and create an alternative window for the preservation of pension funds. Gold-backed security is a hedge against inflation and convenient preservation of capital."
Fagbemi pointed out that the company has refinery services to smelt metals with the capacity to meet local and international demand.
Going further, he said, "As a global player, we comply with the practices and procedures of London Bullion Market Association and many other international bodies. Our refinery will also have multiplier effects on the development of rural areas anywhere it is located.''
What you should know
It can be recalled that the Federal Government, in June 2020, commissioned the operations of Dukia Gold and Precious Metals Project (DGPMP). The project is expected to enable Nigeria to mine its gold reserves properly, trade responsibly and refine locally.
The Vice President, Prof. Yemi Osinbajo, while performing the virtual commissioning of the project, said Nigeria has potential reserves of 200 million ounces of gold reserves.
Osinbajo said that he believed that the Dukia gold project would encourage the emergence of smaller-scale mining companies which, for the first time, would have a transparent and welcoming market for their mined gold and precious metals.
Nairametrics | Company Earnings
Access our Live Feed portal for the latest company earnings as they drop.