AIICO Insurance Plc Rights Issue over-subscribed by shareholders
AIICO Insurance Plc has recorded a 126% subscription of its recently concluded rights issue.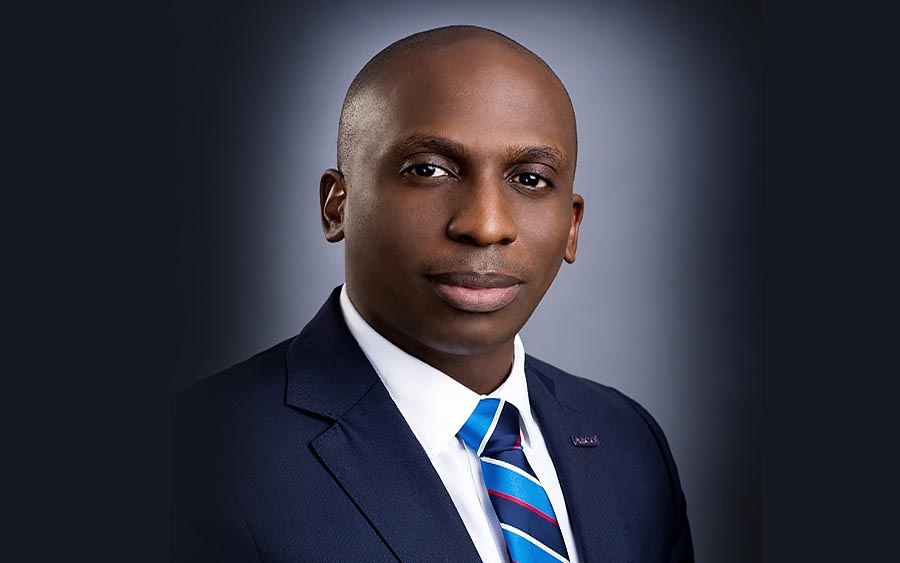 AIICO Insurance Plc, a leading insurer in Nigeria has recorded a 126% subscription of its recently concluded rights issue, in what seems to be another giant leap forward in its recapitalization journey.
The disclosure is contained in a press statement, signed by the firm's Head of strategic marketing and communications, Segun Olalandu and sent to Nairametrics.
READ: Niger Insurance Plc posts N311.43 million loss in Q2 2020
Nairametrics had earlier reported the launch of AIICO's N3.5 billion rights issue, part of which, 4,357,770,954 ordinary shares of Fifty Kobo (N0.50) each at Eighty Kobo (N0.80) per share, was offered on the basis of five (5) new ordinary shares for every thirteen (13) ordinary shares held.
In lieu of this, the firm recorded about 126% subscription. Nairametrics also gathered that shares allotted will be credited immediately to the CSCS accounts of allottees by the Registrars to the issue.
READ: AIICO increases authorised share capital to N18 billion 
What they are saying
The Managing Director & CEO, Mr. Babatunde Fajemirokun, said:
"We were never in doubt about our Shareholders' faith and commitment to our Company. They share our thoughts and vision for a much stronger and resilient Company, and are positioning themselves to take full advantage of the inherent opportunities."
READ: International Breweries Plc raises N165 billion, Rights Issue fully subscribed
The Chief Financial Officer, Mr. Oladeji Oluwatola, also stated that:
"The Company's market leadership status and unwavering commitments to its various stakeholders have continued to endear investors to the brand."
What this means
The oversubscription is an indication that the demand by existing shareholders for the firm's stock outweighs the supply, indicating strong investors' confidence in the firm's potentials and the willingness by existing shareholders to be part of a promising future.
READ: Japan's Ohara Pharmaceutical takes over 20% stake in Fidson Healthcare
In the view of the Chief Financial Officer of the firm, Mr Oladeji Oluwatola, some of the probable reasons for this strong investors' confidence in the firm include; the company's excellent market leadership status and unwavering commitments to its various stakeholders.
What you should know
According to Investopedia, a rights issue is an invitation to existing shareholders to purchase additional new shares in a company. This type of issue gives existing shareholders securities called Rights. With the rights, the shareholder can purchase new shares at a discount to the market price on a stated future date.
AIICO Insurance Plc was established in 1963 with a large Life and Non-life business, and complimentary focus on Asset Management, Health and Pension.
DEAL: Verizon sells Yahoo, AOL for $5 billion to private equity firm
The $5 billion sales by Verizon is about half the price it bought the 2 firms a few years back.
American wireless network operator, Verizon, on Monday, announced the sales of faded web service providers Yahoo and AOL to a private equity firm for $5 billion, ending the media ambitions of the telecoms giant.
The transaction with Apollo Global Management has the entire Verizon Media unit and the advertising tech operations of the two brands as part of the deal.
According to a statement issued by Verizon, it will retain a 10% stake in the company which will continue to be led by its Chief Executive, Guru Gowarappan.
The sale will see online media brands under the former Yahoo and AOL umbrellas like TechCrunch, Yahoo Finance and Engadget go to Apollo. Verizon bought AOL for $4.4 billion in 2015 and it bought Yahoo for $4.5 billion in 2017.
There had been increasing evidence recently that Verizon wanted to sell off its media properties and instead focus on its wireless networks and other internet provider businesses.
READ: Google's advertising revenue plunges
Private equity partner at Apollo, Reed Rayman, said, "We are thrilled to help unlock the tremendous potential of Yahoo and its unparalleled collection of brands. We have enormous respect and admiration for the great work and progress that the entire organization has made over the last several years, and we look forward to working with Guru, his talented team, and our partners at Verizon to accelerate Yahoo's growth in its next chapter."
Apollo's David Sambur also said, "We are big believers in the growth prospects of Yahoo and the macro tailwinds driving growth in digital media, advertising technology and consumer internet platforms."
He pointed out that their goal is to create a safe and engaging place for users to connect over interests and passions. In order to improve our community experience, we are temporarily suspending article commenting.
What you should know
It can be recalled that Verizon, in 2017, purchased Yahoo for about $4.5 billion, ending the run for one of the storied brands of the early internet. It later merged Yahoo into its division with AOL, another star of the early internet era, which Verizon acquired in 2015.
Both AOL and Yahoo lost traction and lofty market valuations as internet users shifted to newer platforms such as Google and Facebook.
The purchase was meant to give Verizon a pathway into mobile, with the goal of using AOL's advertising technology to sell ads against digital content. Verizon doubled down on that strategy in 2017 with its acquisition of Yahoo, which it combined with AOL under the umbrella Oath.
The $5 billion sales by Verizon is about half the price it bought the 2 firms a few years back.
DEAL: AJUA, leading customer experience platform acquires Kenyan-based AI firm, WayaWaya
WayaWaya founder and lead Janja product builder, Teddy Ogallo, joins Ajua as VP of Product APIs and Integrations.
For an undisclosed sum, Ajua, the integrated Customer Experience Management solution for businesses in Africa, has acquired WayaWaya, the Kenya-based Artificial Intelligence [AI] and Machine Learning [ML] company known for its innovative Janja platform that enables borderless banking and payments across apps and social media platforms.
WayaWaya founder and lead Janja product builder, Teddy Ogallo, joins Ajua as VP of Product APIs and Integrations.
Launched in 2012, Ajua was built to solve the customer experience gap for businesses on the continent to drive business growth. Ajua combines technology with customer experience and has built a number of innovative products that deliver real-time customer feedback at the point of service, for small and large businesses across Africa, with the goal to digitalize and power growth for over 45 million SMEs. Current Ajua infrastructure partners and clients include GoodLife Pharmacy, Standard Chartered, FBNQuest, Safaricom, Total, Coca-Cola and Java House.
The acquisition of WayaWaya allows Ajua to integrate Janja to automate much of the customer experience journey by integrating janja.me product into their product stack, closing the customer experience loop as the smart AI and ML built by WayaWaya gives SMEs the ability to automate responses and give the customer what they want, when they want it.
WayaWaya currently helps both individuals and businesses with intelligent messaging, across a number of social platforms, including Whatsapp, Facebook messenger, Telegram, and others. It allows its users to automate customer support and make cross-border payments. As well as its vast reach with social platforms, WayaWaya is also integrated with global and African financial leaders including Mpesa, Airtel Money, Bankserv, First Data, Interswitch, Stripe, Flutterwave, Visa and MasterCard.
This comes just one month after Ajua announced its partnership with Nigeria's MTN for MTN EnGauge, an agile application that offers innovative customer management solutions. The platform enables businesses to access digital payments using a unique USSD code, CRM tools, customer feedback channels, debt management and tracking, business and product promotions through mobile and social media channels.
Through its new product roll-out with MTN, Ajua is generating more data for its thousands of users, much of which can now be better automated and monetized through the products and services WayaWaya has built, including cross-border digital transfers, payments services and intelligent finance bots.
The SME market in Nigeria alone is valued at $220 billion annually and projections reveal that businesses with Customer Relationship Management (CRM) have bolstered their productivity by 40 percent. Ajua, the leader in the technology-powered customer experience market for the continent, uses data and analytics to connect companies with their customers in real-time, helping businesses to better understand the nature of their customers and subsequently increase sales through smarter experiences.
What they are saying
Kenfield Griffith, Ajua Founder and CEO said "The acquisition of WayaWaya is an important milestone for us, as we make a significant leap in ensuring the customer experience journey for businesses across the continent is seamless. Integrating WayaWaya's technology significantly complements our product suite and gives us the ability to automate our clients' businesses and grow their revenues, which is an extremely powerful proposition for our customers of all sizes, across Africa. From our experience in this area, we understand the CX fundamentals that drive growth for our customers and we want to bring this intelligence to SMEs across the continent."
Teddy Ogallo, founder of WayaWaya and new VP of Product APIs and Integrations for Ajua adds, "Ajua's focus on introducing and scaling customer service and customer experience for the continent – and essentially how they help businesses deliver excellence for their customers is something my team and I have long admired. Seeing how WayaWaya's technology can complement Ajua's innovative products and services, and help scale and monetize businesses, is an exciting opportunity for us, and we are happy that our teams will be collaborating to build something unique for the continent."
Nairametrics | Company Earnings
Access our Live Feed portal for the latest company earnings as they drop.