AIICO Insurance  Plc posts N5.2 billion profit In 9M 2020, up by 17%
The latest figures indicate an increaseof 17% from N4.5 billion posted in the corresponding period last year.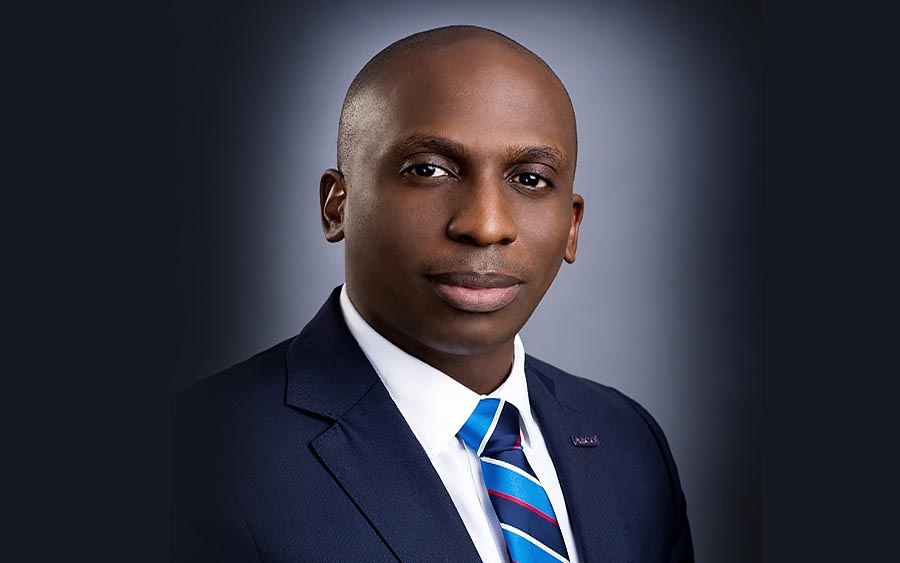 AIICO Insurance Plc has posted a Profit After Tax of N5.2 billion for the period ended September 2020. The latest figures indicate an increase of 17% from N4.5 billion posted in the corresponding period last year.
READ: Union Bank suffers N188 billion in CRR debits as at June 2020
Key metrics 2020 Q3
Gross premiums written in 2020 grew by +27% YoY, from N37.0 billion in Q3 2019 to N47.2 billion.
Profit After Tax increased to N5.2 billion, indicating +17% YoY
Profit Before tax decreased to N5.0 billion, indicating -7% YoY.
Total assets increased to N245.8 billion from N159.5 billion as at December 2019, indicating +55%.
Total liabilities also increased from N130.6 billion as at December 2019 to N212.6 billion, indicating +63%.
Total equity grew by +15% on a Year-to-Date basis, totaling N33.2 billion.
READ: Regency Alliance Insurance Plc forecast N730.72 million profit for Q4 2020
What they are saying
Commenting on the latest financials, Babatunde Fajemirokun, the Managing Director and Chief Executive Officer, said,
"Global and local macroeconomic headwinds continue to test the resilience of our business, and operating models, as well as our business continuity plans and the strength of our relationships with our customers and partners. Our 3rd quarter results demonstrate that our business remains steady, despite the changing client preferences and risk exposures that have accompanied the COVID-19 pandemic. We have recorded strong top-line growth year-on-year, as well as improved contribution from subsidiaries in our Group, especially our asset management business.
READ: Analysis: AIICO Insurance and its confusing capital raising efforts 
"In our core insurance business, we will continue to offer innovative products that help our customers create and protect their wealth while leveraging the latest technology to meet our clients where they are. In addition, strong asset-liability management remains a pillar of our operating model. As a diversified financial services group, we will continue to ensure that businesses across our Group offer attractive products that enable us create value for all stakeholders."
READ: Increase in local sales drives Wamco Plc revenue to N150.6 billion in 9M 2020
He finally asserted that, "Our financial position remains strong, inspiring confidence in our ability to assume the risks our customers wish to transfer. We deploy this capital judiciously, generating risk adjusted returns for our shareholders, and ensuring that we can continue to keep our promises."
What you should know
The growth recorded in the total assets were driven by an increase in financial assets, including cash and cash equivalents.
Financial assets increase because of the decline in investment yields and judicious investment of funds received for policies sold
The increase in total liabilities were driven mainly by increase in insurance contract liabilities and fixed income liabilities in the firm's asset management business.
 AIICO Insurance PLC is a leading composite insurer in Nigeria, founded in 1963. It provides wide range of services which include Life and health insurance, General insurance, and Investment management services etc.
Dangote Sugar yearly revenue surge by 33%, announces a dividend of N1.50
Dangote Sugar Refinery Plc. recently declared a 33.0% Year to year growth in earnings to N29.8 billion for the financial year of 2020
Dangote Sugar Refinery Plc via the Nigerian Stock exchange recently declared a 33.0% Year to year growth in earnings to N29.8 billion for the financial year of 2020
The company also announced a dividend of N1.50 (vs N1.10 total dividend in 2019).
Dangote Sugar's revenue expanded by 33.0% YoY amid strong volume growth in its 50 kg sugar offering (c.96.0% of total sales).
The company's impressive outing amazed a significant number of stock pundits despite a surge in tax charges which partially offset some of the positive passthrough from border closures on earnings.
READ: Dangote Sugar Refinery: Revenue soars amid rising cost of sales
Gross margin expanded by 1.31ppts Year to Year to 25.08%, which points to the effects of recent cost-containment measures and the slump in global raw sugar prices in 2020 amid the COVID-19 pandemic.
The raw sugar price dropped to as low $0.09/lb in 2020 and traded c.$0.13/lb on average during 2020 (-4.38% YoY)
What you should know: Dangote Sugar Refinery Plc (the Company) was incorporated as a Public Limited Liability Company on 4 January 2005, commenced operation on 1 January 2006, and became quoted on the Nigerian Stock Exchange in March 2007.
Its current shareholding is 68% by Dangote Industries Limited and 32% by the Nigerian public.
The principal activity of the Group is the refining of raw sugar into edible sugar and the selling of refined sugar. The Group's products are sold through distributors across the country.
READ: Buhari to commission phase 1 of brand new refinery this week
That being said, in spite of such impressive results from the N217 billion valued company experienced a surge in operational cost partly due to persistent FX scarcity.
Dangote Sugar reported a four-fold increase in finance cost, which can be largely attributed to the foreign exchange loss in its ordinary business operations, driven by persistent FX shortages and naira repricing at the exchange rate windows.
Zenith Bank spends N20 billion on IT in 2020, up 122%
Zenith Bank spent a whopping N20 billion on IT in 2020 more than double its 2019 spend of N9 billion. 
Nigeria's largest bank by assets, Zenith Bank Plc, spent a whopping N20 billion on Information Technology in 2020, more than double its 2019 spend of N9 billion.  
A cursory view of the bank's expense line for 2020 reveals that it spent N148.1 billion on other expenses compared with N129. 4 billion in the same period of the previous year. Information technology was the major driver of the bank's expense line, making up about 15.5% of total operating expenses. 
READ: How does a bank make N19 billion a month?
Why this matters: Most banks are expected to record higher spend on information technology in 2020 due to forced work-from-home policies triggered by Covid-19. Apps such as Zoom, and Microsoft Teams went mainstream during the pandemic as most businesses increasingly depended on them to function. 
While remote working may have been a major contributor, the bank likely splurged heavily on software applications, 

cloud

 computing, 

SaaS, and investing in technology to drive its FinTech goals.

 

Apart from Information Technology, the bank also spent more on AMCON levy during the year, incurring

a 

cost

of N30.9 billion.

 

A notable reduction in 

year-on-year

 expenditure was its spending on Hotels and Travels. The bank spent N

1.8 billion in Travel a

nd Hotels.

 

Zenith Bank reported a record N230 billion in profit after tax for the year ended December 2020. The bank is now the largest bank by Total Assets, with over N8.4 trillion.
Nairametrics | Company Earnings
Access our Live Feed portal for the latest company earnings as they drop.