FG posts 27% revenue shortfall in 2020 as budget deficit hit N6.1 trillion
The FG reported a revenue shortfall of 27% in 2020 increasing the amount of money borrowed by the government to finance its budget.
The Federal Government of Nigeria reported a revenue shortfall of 27% in 2020, increasing the amount of money borrowed by the government to finance its budget.
The information was made available by the Minister for Finance, Zainab Ahmed, during a public presentation of the 2021 FGN Approved Budget – Breakdown & Highlights which was done via Zoom, an online platform for virtual meetings.
READ: Nigeria is falling into China's debt trap
According to the data seen by Nairametrics Research, the FG generated an actual revenue of N3.9 trillion during the year, compared to its targeted revenues of N5.36 trillion. The presentation also indicated that the numbers were preliminary and would be updated once the reconciliation process was concluded.
READ: IMF wants Nigeria to cut tax exemptions and incentives
Oil Revenue Performance
In the report, total oil revenue was N1.5 trillion, about 50% higher than its budget of N1 trillion.
The government also reported that it received a dividend of N144 billion from its shareholdings in NLNG, up from N80.3 billion a year earlier.
The fall in oil prices in 2020 forced the government to revise its benchmark crude oil target price to $28 per barrel from the $57 per barrel originally set in the 2020 budget.
However, average oil prices sold during the year by the government was $43 per barrel as oil prices recovered in the second half of the year as the lockdown eased globally.
In terms of crude oil production output, the FG reported a total of 1.79 million barrels per day as against the revised 1.8 million barrels per day projected.
It is important to add that the increased oil revenue was also because of the devaluation of the exchange rate, which rose from a budget of N360/$1 to N379/$1 in the third quarter of the year.
READ: Nigeria records lowest remittances from abroad8 since 2008
READ: DMO discloses facts about Chinese loans to Nigeria, states terms of the loans
Non-Oil Revenue Performance
Non-Oil revenue performance did worse with revenues falling 21% to N1.2 trillion. Non-oil revenues are mostly taxes, levies, and customs revenues.
Company Income Tax fell 18% to N673 billion while VAT revenue suffered a 32% drop to generate a N196 billion in revenue.
Customer revenue also fell 12% to N396 billion despite the effect of the border closure.
The Nigerian economy was shut down in April 2020 and operated with several limitations amidst government requirements for Nigerians to maintain social distancing and avoid crowded areas.
This impacted business operations across the country, indirectly affecting their ability to generate revenues that would have been taxed.
Perhaps the biggest setback in revenues was its earnings in signature bonuses, falling to N78 billion from N350 billion.
READ; FG's unsustainable budget deficit and debt service cost
Despite the revenue shortfalls, the government still managed to outspend its expenditure targets, reporting a total of N10 trillion compared to a target of N9.9 trillion which was appropriated.
The report also reveals that of the expenditure, N3.27 trillion was for debt service, and N3.19 trillion for Personnel cost, including Pensions.
It also revealed that 1.80 trillion had been released for capital expenditure, which is about 89% of the provision for capital.
Out of this, up to N118.37 billion was released for COVID-19 capital expenditure.
READ: Power Sector: 11 DisCos recorded N1.67 trillion revenue shortfalls in 5 years 
READ: Nigeria needs $3trillion in 30 years to reduce infrastructure deficit – Osinbajo
Fiscal Deficit
The result of the revenue shortfall and increased expenditure is a fiscal deficit of about N6.1 trillion as against the N4.6 trillion budgeted by the government.
To fund this, they borrowed N2 trillion from the domestic market and another N1.2 trillion from foreign markets.
The balance N2.8 trillion was obtained from the CBN.
The government plans to incur a budget deficit of N5.60trillion for 2021, representing 3.93% of GDP.
It will fund this via N2.34 trillion each in domestic and foreign borrowing and another N709 billion from multilateral sources.
It hopes that about N205 billion from privatisation proceeds will support its efforts to close the deficit. The government did not report any income from privatisation proceeds in 2020 even though it budgeted N126 billion.
Nigerian states generate N1.31 trillion IGR in 2020 as Lagos dwarfs others
The 36 states and the Federal Capital, generated a sum of N1.31 trillion as Internally generated revenue (IGR) in 2020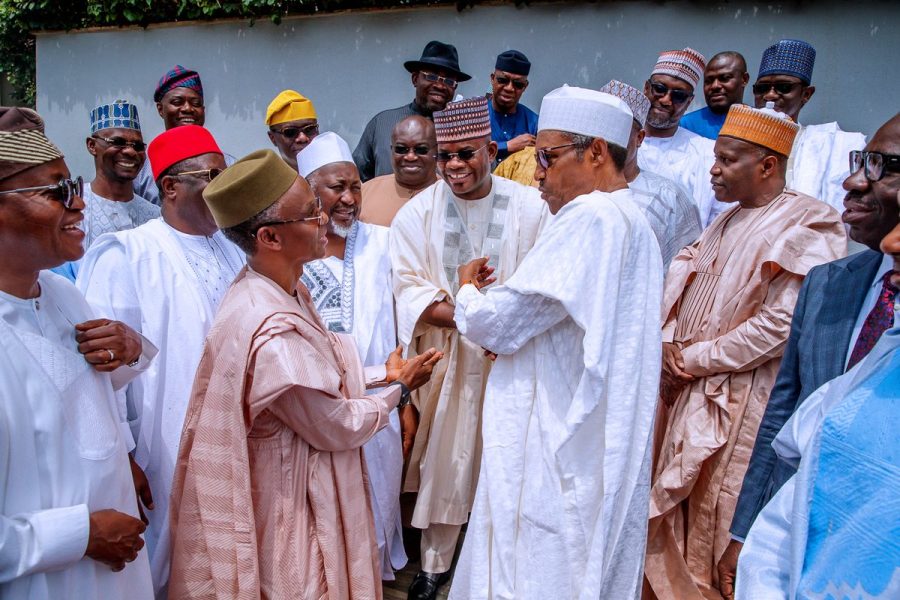 The 36 states and the Federal Capital Territory generated a sum of N1.31 trillion as Internally generated revenue (IGR) in 2020. This was contained in the state IGR report, which was recently released by the National Bureau of Statistics (NBS).
According to the report, the states' IGR declined by 1.93% from N1.33 trillion, recorded in the previous year to N1.31 trillion in 2020. It however increased by 11.7% compared to N1.69 trillion recorded in 2018.
The decline may be due to the effects of the covid-19 pandemic on the various states of the federation, as they were forced to implement lockdown protocols to curb the spread of the disease in the country.
Highlights
States generated N1.09 trillion from taxes in the year 2020, accounting for 83.3% of the total IGR received in the year.
Tax revenue also declined, when compared to N1.11 trillion collected in the previous year. This represents a 2.25% decline year-on-year.
Lagos State recorded the highest Internally Generated Revenue of N418.99 billion, accounting for 32.1% of the total and closely followed by Rivers State with N117.19 billion.
Others with the highest IGR in 2020 include Abuja (N92.06 billion), Delta (N59.73 billion), and Kaduna (N50.75 billion).
Kebbi State recorded the highest year-on-year growth of 87.02%, closely followed by Ebonyi at 87.3%. Oyo State grew its IGR by 42.23%, Borno (41.63%), while Katsina grew by 34.16%.
On the flip side, Benue State recorded the highest year-on-year decline of 41.38%, followed by Sokoto State, which dipped by 37.93%, Kwara (36.03%), Jigawa (32.95%), and Ogun State (N28.44%).
A cursory look at the data shows that the States recorded the highest quarterly IGR in the first quarter of the year, before the covid-induced lockdown in March 2020. It however dipped significantly by 25.53% to stand at N269.88 billion in Q2 2020.
States generated a sum of N338.57 billion in Q3 2020 and then recorded a marginal decline in Q4 2020 to stand at N335.25 billion.
Lagos dwarfed others
Lagos State recorded the highest internally generated revenue in 2020, having made N418.99 billion, accounting for 32.08% of the total states' IGR recorded in the period under review.
It is no surprise that Lagos State makes this much revenue as it is regarded as the commercial hub of Nigeria.
According to the data from NBS, Rivers State is a distant second on the list with N117.19 billion as IGR, representing 8.97% of the total, while the Federal Capital Territory, Abuja followed closely with N92.06 billion, representing 7.05% of the total recorded in the year.
Others on the list include Delta State (N59.73 billion), Kaduna State (N50.77 billion), Ogun (N50.75 billion), and Oyo State with N38.04 billion.
Kebbi, Ebonyi boosted revenue by over 80%
Kebbi State and Ebonyi State grew their internally generated revenue by over 80%, with Kebbi recording 87.02% growth in IGR to stand top on the list of states with the highest growth rate; followed closely by Ebonyi State with 82.3% growth in IGR to stand at N13.59 billion.
Oyo State grew its IGR by 42.23%, Borno (41.63%), Katsina (34.16%), and Gombe (25.5%).
Meanwhile, 18 out of the 37 states of the federation recorded a decline in IGR in 2020, a list led by Benue State, having dipped its annual IGR by 41.38%, followed by Sokoto with 37.93%, Kwara (36.03%), Jigawa (32.95%), and Ogun State with a decline of 25.44%.
What this means
The decline in states' internal revenue was caused by the pandemic which struck earlier in 2020, disrupting economic activities in the country.
Nigeria recorded a recession in the third quarter of 2020, after a consecutive economic contraction, recorded in Q2 and Q3 2020.
It, however, recovered from the recession in the fourth quarter. It is therefore hoped that as economic activities resume fully in the country, the states will be able to boost their revenue in the short-to-medium term.
Lack of vaccine access will reduce Africa's economic growth compared to rest of world – IMF
IMF forecasts that Nigeria is expected to grow by 2.5% in 2021 and 2.3% in 2022.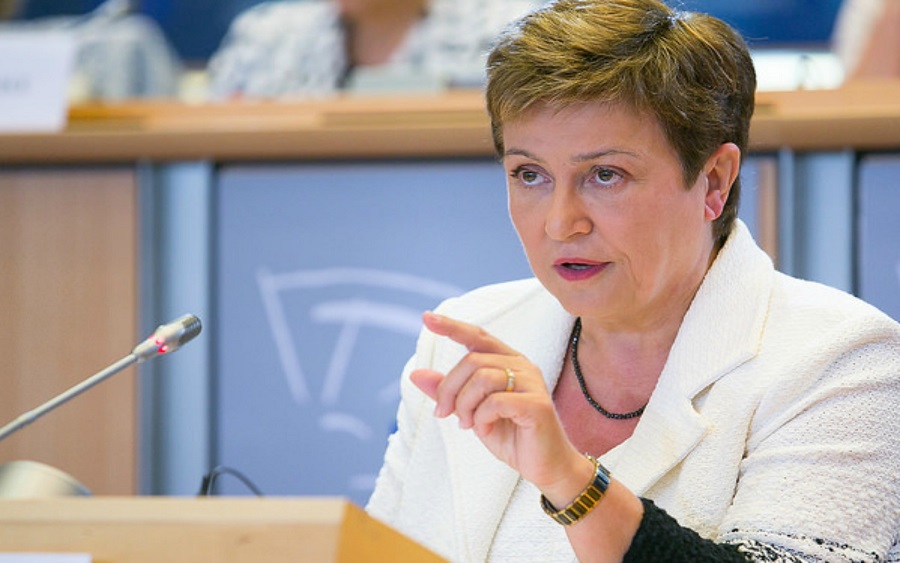 The International Monetary Fund (IMF) has stated that a continued lack of access to vaccines will see Africa's projected growth at 3.4% compared to the rest of the world at 6%.
The IMF disclosed this in its Regional Economic Outlook for Sub-Saharan Africa, April 2021, which was published on Thursday.
What the IMF said
Despite turning out better than expected, growth in 2020 is estimated to have been the worst on record at –1.9 %, leading to a sharp spike in poverty.
In 2021, the region's economy is expected to resume expansion at 3.4%, weaker than the 6% for the rest of the world, amid a continued lack of access to vaccines and limited policy space to support the crisis response and recovery.
Macroeconomic policies will in many countries entail some difficult choices. Saving lives remains the first priority, which will require access to affordable vaccines, ensuring that the logistical and administrative prerequisites of vaccination rollouts are in place, targeted containment efforts, and added spending to strengthen local health systems.
The IMF urged that African leaders needed to create more fiscal space and implement transformative reforms to unlock economic growth. These include mobilizing domestic revenue, strengthening social protection, promoting digitalization, and improving transparency and governance.
The body added that the need for reforms is to reduce debt and find a sustainable footing which would be a catalyst for longer-term growth and provide opportunities for the region's new job seekers.
On growth projections
IMF forecasts that Nigeria is expected to grow by 2.5% in 2021 and 2.3% in 2022.
South Africa is expected to grow by 3.1% in 2021 and 2.0% in 2022.
Kenya is expected to have higher growth at 7.6% in 2021 and 5.7% in 2022.
Meanwhile, Ghana is forecasted to grow by 4.6% in 2021 and 6.1% in 2022.
In case you missed it
Nairametrics reported earlier this month that the International Monetary Fund had lifted its global growth outlook to 6% in 2021 (0.5% point upgrade) and 4.4% in 2022 (0.2 percentage point upgrade), after an estimated historic contraction of -3.3% in 2020, due to the effects of the COVID-19 pandemic.
Nairametrics | Company Earnings
Access our Live Feed portal for the latest company earnings as they drop.