Nigeria records lowest remittances from abroad since 2008
Nigeria recorded the lowest remittances from abroad since 2008 as Covid-19 affected the income of Nigerians living abroad
Second-quarter data from the CBN shows Nigeria recorded the lowest remittances from abroad since 2008 as Covid-19 affected the income of Nigerians living abroad and looking to snd money to loved ones back home.
According to the data, remittances fell to $3.3 billion in the second quarter of the year way lower than the average of $5.8 billion per quarter remitted to the country. The drop can be attributed to the Covid-19 pandemic.
Explore Data on the Nairametrics Research Website
The data highlights just how bad the global economic crunch has affected the income of people across the world especially Nigerians in diaspora looking to send money to their families. Most have either lost their jobs or seen their earnings tumble due to the global lockdowns.
READ: South South States lead in Nigerian unemployment
Nigeria also relies on dollar inflows from remittances to improve on its balance of payment position, a critical economic indicator used in determining a country's foreign exchange position.
READ: Is Zenith Bank thriving on the strength of sound financial indices?
Total foreign remittances into the country rose to $23 billion in 2019 one of the highest on record helping boost income and investments in Nigeria. Poor countries like Nigeria rely heavily on these inflows to soften the low income paid to citizens while also funding millions of families from education to healthcare.
Nigeria  Remittances only came second to oil as Nigeria's top export earner much more than foreign portfolio and direct investments into the country.
READ: 150 million to fall into extreme poverty by 2021 – World Bank
Third-quarter numbers are likely to improve as the unemployment rate dropped in the third quarter of the year particularly in the US. For example, the US unemployment rate was as high as 14.7% in April at the height of the lockdowns but has since dropped to 7.9% in September 2020. It was 4.4% in March this year.
Why this matters: Apart from helping to stabilize the exchange rate, remittances are a critical source of cushion for millions of families in Nigeria.
READ: Nigeria's dollar earnings fall by over $7 billion due to Covid-19
The global economic impact of the COVID-19 pandemic remains pervasive in most developed countries despite the easing of lockdowns.
In fact, some countries, particularly in Europe are going through the second phase of lockdown meaning more jobs could be lost as we approach winter.
Nigerians also look forward to the ember months for remittances and is also a useful tool at stabilizing the exchange rate. In the 4th quarter of 2019 and 2018, Nigerians in diaspora remitted $5.9 billion and $6.24 billion respectively.
7 stowaways, including Nigerians, arrested after suspected hijacking off Isle of Wight
Seven suspects were detained after a hijacking involving stowaways on a tanker off the Isle of Wight.
7 stowaways, including Nigerians on board a Liberian registered oil tanker heading for England have been detained, after a suspected hijacking off the coast of Isle of Wight.
This was announced by the UK's Ministry of Defence and several British News Media on Sunday evening.
READ: #EndSARS: UK ready to support genuine reform of police in Nigeria – British High Commissioner 
In response to a police request, the Defence Secretary and Home Secretary authorised Armed Forces personnel to board a ship in the English Channel to safeguard life and secure a ship that was subject to suspected hijacking. (1/2)

— Ministry of Defence 🇬🇧 (@DefenceHQ) October 25, 2020
The Ministry of Defence said: "In response to a police request, the Defence Secretary and Home Secretary authorised Armed Forces personnel to board a ship in the English Channel to safeguard life and secure a ship that was subject to suspected hijacking.
READ: #EndSARS: Coca-Cola donates N20 million to cover medical bills of victims
"Armed forces have gained control of the ship and seven individuals have been detained. Police investigations will now continue. Initial reports confirm the crew are safe and well."
According to BBC, the ship, Nave Andromeda, was on its way to the Fawley oil refinery in Southampton from Lagos, Nigeria and left Nigeria on the 5th of October.
READ: Bank CEOs 'explain' why they resigned from NESG
"According to a source close to the shipping company, the crew were aware of stowaways on board, but the stowaways became violent towards the crew while it was off the Isle of Wight.
"The crew retreated to the ship's citadel, a secure area in which they can lock themselves, making it impossible for attackers to get in.
READ: #EndSARS: FG creates new N25 billion Youth Fund, to increase to N75 billion in 3 years
"This is standard procedure during a terrorist or pirate attack, but there is no suggestion the crew were doing more than protecting themselves from the stowaways. The crew contacted the coastguard, which then alerted police.
"The men, from Nigeria and Liberia, waved metal poles and threw faeces and urine after being found hiding on the Grande Tema," BBC said.
The British Chairman of the Commons Defence Committee, Tobias Ellwood, said the stowaways taking over the ship, or forcing the ship not to be in command could have triggered a " multi-agency alarm" which caused protocols to be put into action.
#EndSARS protest: Pentecostal Fellowship of Nigeria sues for peace
Chairman of the Cross River State PFN has urged protesting youth to sheathe their sword and give peace a chance.
The Pentecostal Fellowship of Nigeria (PFN) join the list of well-meaning organizations advocating for peace in this critical time, just as the body urged the protesting youth to sheathe their sword, and give peace a chance.
The appeal comes after weeks of protests that have rocked different parts of the country. Making this vital call is the Chairman of PFN, Cross River State chapter, Dr. Lawrence Ekwok, who made the appeal in a statement made available to The Vanguard.
READ: $9.6 billion judgement: UK Court grants Nigeria stay of execution, requests $200 million payment 
What they are saying
Dr. Lawrence said, "On behalf of the entire leadership and membership of the Pentecostal Fellowship of Nigeria, PFN, (the umbrella body of all Pentecostal Churches) in Cross River State, I hereby appeal to all protesting youths in Cross River state to sheath their swords.
"I wholeheartedly feel and share in their pains that may have provoked the protests, however, have made their points loud and clear; I, therefore, appeal for restraint and call for calm and a stop to further destruction of property in the state.
READ: Ayade signs PPP agreement for $15m cocoa city project with Israeli company
"This is especially so as the public property belongs to the people of Cross River State and not to any individual whether in government or out of government, just as it will not be fair to destroy property belonging to private persons or concerns who are contributing to the development of Cross River State.
"I am confident that our well-meaning youth will heed this call even as I pray that the Lord God Almighty will bless them and intervene speedily and restore peace to Cross River State in Jesus name, Amen!"
READ: FG asks UK court for more time to appeal $9.6 billion arbitration judgement
Why this matter
The call is a step in the right direction, as it will help to reduce tension and avert looming religious, political, and ethnic crises that are capable of destabilizing the country. Therefore, it will be remarkable for other religious bodies, ethnic, and religious leaders to rise up to the challenge of condemning the arson and looting that have pervaded the nooks and crannies of the nation.
UPDATE: Lagos State reviews curfew again, now from 8pm to 6am
Governor Babjide Sanwo-Olu has once again reviewed the curfew in the state to now commence between 8 pm to 6 am.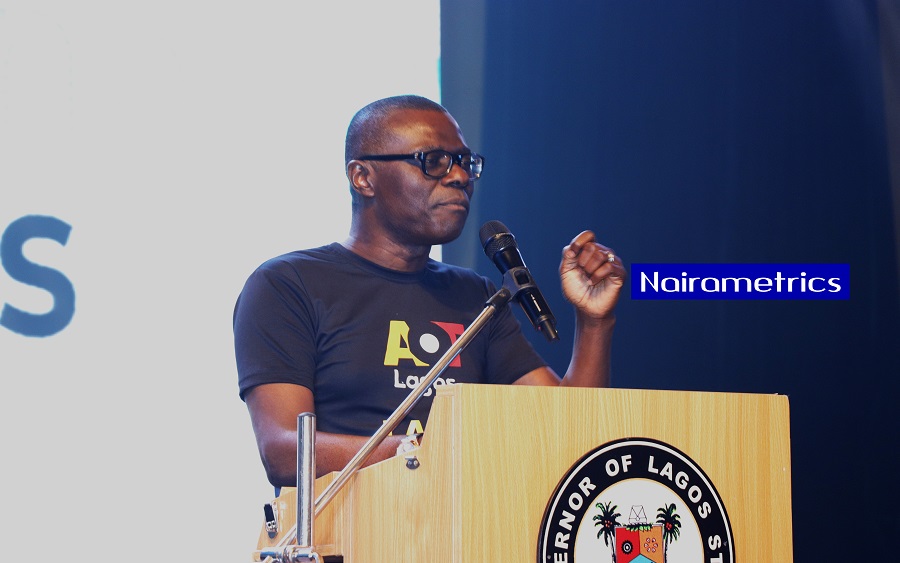 The Lagos State Governor, Babajide Sanwo-Olu, has further reviewed the curfew earlier imposed on the state to help contain the large scale violence following the hijacked #EndSARS protests against police brutality and extra-judicial killings. The curfew now starts at 8 pm and ends at 6 am daily.
This is coming 2 days after the Governor had eased the 24-hour curfew to start from 6 pm to 8 am daily.
This disclosure was made by the Lagos State Commissioner for Information and Strategy, Gbenga Omotoso, on Sunday, October 25, 2020.
Omotosho also asked residents of the state to go about their lawful duties, noting however that public and private schools in the state remain shut till further notice due to the security situation
The Commissioner in his statement said, "The curfew in Lagos State has been reviewed. Restriction time is now 8 pm to 6 am. Lagosians are enjoined to plan their journey times as they go about their lawful businesses. Public schools remain shut till further notice."
Nairametrics had reported the imposition of an indefinite 24-hour curfew by the Lagos State Governor, Babajide Sanwo-Olu, on Tuesday, October 20, 2020, following the outbreak of widespread violence across the state leading the loss of lives and looting and destruction of public and private assets.
This was later reviewed on Saturday, with the easing of the curfew, which is now expected to start from 8 am to 6 pm.
What this means
This new review gives Lagosians an extra 4 hours to go about their daily activities.
What to expect
The Lagos State government will keep on reviewing and relaxing the curfew, as long as the security situation does not spike again.