Covid-19: FG publishes list of suspended passports for refusing post-arrival Covid-19 test
The FG has published the list of 100 passports of passengers who refused Covid-19 post-arrival test.
The Federal Government has published the list of 100 passports of passengers who refused Covid-19 post-arrival test.
This was published in a statement by the Presidential Task Force on Covid-19 on Saturday.
"The PTF has placed travel restrictions on the first 100 passengers for non-compliance to the mandatory Day 7 post-arrival COVID-19 test."
READ: FG issues reviewed protocol for international passengers from UK and South Africa
The PTF has placed travel restrictions on the first 100 passengers for non-compliance to the mandatory Day 7 post-arrival COVID-19 test.#TakeResponsibility pic.twitter.com/MV6V1rxYRP

— Covid-19 Presidential Task Force (PTF) | Nigeria (@DigiCommsNG) January 2, 2021
READ: FG orders passengers from UK, South Africa to register on travel portal
The PTF added that the owners of the passports were informed about the plans to suspend their passports, and stop them from travelling out of the country for six months.
READ: Minister of Transportation inaugurates new port terminal in Apapa
What you should know
Nairametrics reported last week that the Federal Government announced the suspension of 100 passports belonging to Nigerian passengers, who refused to undergo second Covid-19 tests immediately after arriving Nigeria.
COVID-19: Moderna set to launch a new vaccine for virus strain found in South Africa
Moderna said it is accelerating work on a covid booster shot to guard against the recently discovered variant in South Africa.
American biotechnology firm, Moderna Inc. on Monday announced that it is launching a trial of a new Covid-19 vaccine as it warned that its current shot was less effective in tackling the strain that emerged in South Africa.
Moderna said it is accelerating work on a covid booster shot to guard against the recently discovered variant in South Africa.
According to the company, Laboratory tests show Moderna's Covid-19 jab still works against the variant named 501Y.V2, which emerged in South Africa, and B.1.1.7, which was first discovered in the UK.
It however warned that the neutralising antibody response to 501Y.V2 was sixfold lower compared to the original variant, raising concerns that immunity to it may wane significantly, particularly in older people.
"Out of an abundance of caution and leveraging the flexibility of our mRNA platform, we are advancing an emerging variant booster candidate against the variant first identified in the Republic of South Africa into the clinic to determine if it will be more effective to boost titers against this and potentially future variants," Moderna CEO Stephane Bancel said.
What you should know
On Thursday, Dr. Anthony Fauci, White House health advisor said that new data had shown that the Covid-19 vaccines currently on the market may not be as effective against new and more contagious strains of the coronavirus.
Also, a team of researchers working with South Africa's National Institute for Communicable Diseases stated that the 501Y.V2 shows substantial or complete escape from neutralising antibodies in COVID-19 convalescent plasma.
According to reports by South African researchers, the 501Y.V2 variant is 50% more infectious than previous ones. It has already spread to at least 20 countries since being reported by the World Health Organisation in late December.
Meanwhile, the total confirmed cases of the virus is currently at 99.85 million with over 2 million deaths worldwide.
Covid-19: 70% of doctors in Nigeria are infected – NARD
NARD has claimed that the majority of its members are infected with Covid-19.
The National Association of Resident Doctors (NARD) has claimed that majority of its members are infected with Covid-19.
This is according to Dr Adejo Arome, NARD's First Vice President while speaking during an interview with Channels Television on Sunday.
Arome said that almost 70% of its members in "clinical practice" are infected with Covid-19. He also lamented that "almost all the doctors in the UCH Pediatrics Department, Lafia in Nasarawa State, had been infected with COVID-19."
Dr Arome noted that he had been personally exposed to COVID-19 but could not be tested due to lack of access to a testing facility.
READ: Covid-19: Second wave more catastrophic, we lost 20 doctors in one week – NMA
He also complained that some hospitals do not only lack hand gloves, they give one face mask to each of their doctors to use for two days.
The association noted that lack of Personal Protective Equipment (PPE) for its members and non-disclosure of true symptoms of sickness by people seeking treatment is contributing to this infection rate.
NARD is, thus, appealing to the government to come up with policies that would make it unlawful for patients to hide their medical conditions.
READ: Over 700 NYSC Batch B members test positive for COVID-19 – PTF
What they are saying
Arome, speaking on Channels TV, illustrated the challenges facing doctors in this pandemic era. He said:
"I must tell you that the morale among we doctors is very low at this point in time. It is so disheartening that the number of health workers being infected with Covid-19 is increasing daily – and it seems nothing is being done to reduce this number.
I heard that almost all the doctors in certain health facilities, including the UCH are infected. It is like that every day and I believe that every doctor in clinical practice should have been exposed to Covid-19.
Apart from PPE, people are not being truthful. They go to one hospital the doctor there tells them this is what I'm suspecting and when they are told what is wrong, they run away praying and thinking that they will get a different diagnosis elsewhere.
READ: Nigeria records 1,964 new cases of Covid-19, highest daily surge
"I think it is high time the Federal Government stepped up and brought out policies that will make it unlawful for patients and their relatives to come to the hospital and lie to doctors because by so doing, they are currently exposing us and our families.
"In a pandemic, every patient coming into your consulting room is suspected to have COVID-19 until proven otherwise. But the truth is when we don't have everything that we need to work with, you don't expect the doctor that is treating the patients not to examine them.
READ: Covid-19: FG to buy Oxford/AstraZeneca vaccine
"You will go to some hospitals and they will give a doctor one face mask for two days. You don't even have gloves. You keep on writing prescriptions for patients to buy gloves and you as a doctor will feel bad because some people don't even have food to eat, so why should you be writing them prescriptions to be buying gloves?
"Once one of us gets exposed, that person ends up exposing more than 4,000 patients because the doctor-patient ratio in this country is one to about 4,000 patients."
READ: Covid-19: Sanwo-Olu discloses how Lagos intends to fund vaccination programme
What you should know
The weekly epidemiological report of COVID-19 situation by the NCDC shows that:
Lagos has the highest number of covid-19 related deaths – 271 (18.9%).
Edo State recorded 127( 8.9%)  deaths out the  1,435 so far in the country.
The Federal Capital Territory (FCT) has  118 (8.2%)
According to Nairametrics Covid-19 tracker, as of Sunday 24th January 2021
The total number of cases stood at 121,566.
The total number of death stood at 1,497.
The total number of tests conducted stood at 1,258,534.
Lagos State already making contacts with vaccine manufacturers – Sanwo-Olu
Governor Sanwo-Olu has stated that the Lagos State Government has commenced talks with Covid-19 vaccine manufacturers.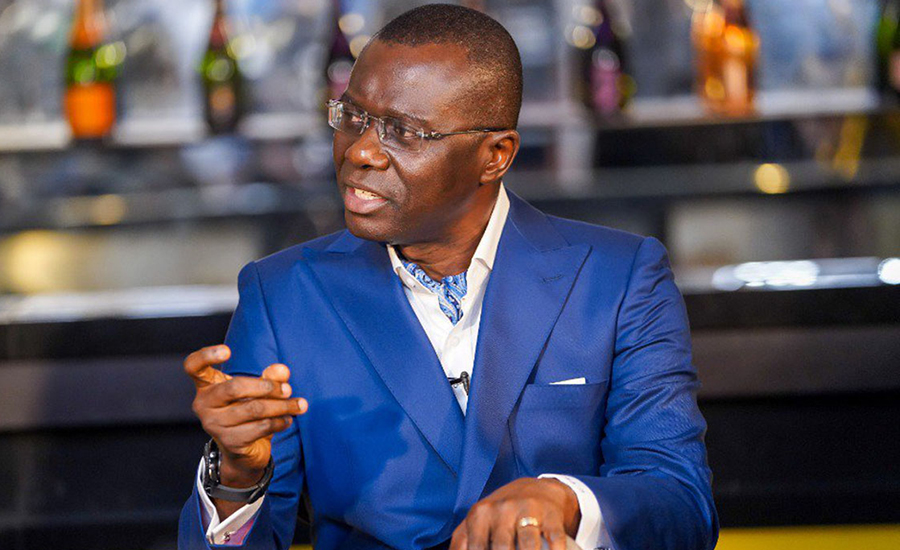 The Lagos State Governor, Babajide Sanwo-Olu disclosed that the state has started talks with vaccine manufactures, citing that the state will only work with frontline suppliers.
This was disclosed by the Governor during an interview on Channels TV on Sunday evening.
"We want the Federal government to take the lead and rightfully so, as a sovereign they have all of the protocol and contacts to make that happen. 
"We are conversing, we have a meeting on Tuesday with PTF and NCDC under the Federal umbrella. We want the nation to take the lead (vaccine procurement) and as a state, we are giving them that space, because they are a sovereign they can have that conversation," the Governor said.
The Governor stated that Lagos has started conversations with companies including AstraZeneca and Pfizer and will skip the operations of middlemen so as not to run foul of protocols.
"But other than that, as a sub-national, we are also taking our destiny to our hands, we have started conversations with some of the vaccine manufacturers,
"Pfizer, for example, we have made contact with them. The Oxford-AstraZeneca, I have made contacts with them, Johnson and Johnson are not out yet
"We are making our own sub-national contacts, parts of the things that will come out of it is that once we see what the nation is doing because this is something that we do not want to deal with middlemen or people that are not the frontline suppliers,
"We don't want to run foul of the protocols, but we have started making contacts at board level with the manufacturers.
"How that will work out, we still have a week or 2, but we have started making contacts already," he said.
Sanwo-Olu said that Lagos does not have to vaccinate the 20 million population, but "The plan is to ensure that there is herd immunity and that typically speaks about 50-60% of your population."
What you should know
Nairametrics reported last week that the Governor warned that the rising second wave of the pandemic in Lagos has seen the demand for oxygen rise 5 times from 70 six-liter cylinders per day to 350 six-liter cylinders at Yaba Mainland Hospital alone.
The Governor added that Lagos is closely monitoring plans by the FG to acquire vaccines and said the State has also resumed discussion with potential manufacturers. He also said the State is building its own regulatory framework for vaccine distribution.