Poultry owners lament low patronage, as price of chickens jump by 40% during Christmas
The price of Chicken witnessed an average of 40% increase this December when compared to the corresponding period of 2019.
Poultry owners in Nigeria are not having a swell time in this year's festive period, as sales of live chickens dropped significantly.
According to the special edition of the Christmas Household Survey conducted by Nairalytics Research, the price of Chicken witnessed an average of 40% increase this December when compared to the corresponding period of 2019, as more Nigerians switched to frozen food items.
READ: Why onion has become the "new gold" in Nigeria
According to this survey, the high cost of Chickens in this year's festive period across major markets in Lagos State, was significantly driven by the high cost of poultry feeds. Major poultry farmers and chicken sellers lamented the hike in price of chicken this Christmas period and attributed it to the increase in the cost of poultry feeds.
Key Highlights
Customers now prefer to buy frozen food items instead of regular chicken due to the increase in the price of chickens.
The price of a carton of frozen Chicken, however, recorded a marginal increase in price from N15,000 recorded last week to N15,500 on Thursday 24th December 2020.
Price of poultry feeds has gone up by 50% compared to the previous year.
High demand for the materials used in making the feeds such as maize and soya caused the significant increase in price of poultry feeds.
READ: Prices of food items rise across major markets as traders fear low patronage in December
Current prices of chicken
Broiler – N7,000
Layers – N5,000
Small layers – N2,200
Cockrel – N5,000
Frozen food (1kg)
Full Chicken – N2,000
Orobo Chicken – N1,500
Turkey – N1,900
READ: CBN to offer Niger Delta rice farmers single-digit loan 
Poultry Market Insights
According to Mrs. Olaoluwa, a Chicken trader at Iddo, Lagos explained to Nairalytics that sales have trickled down this year owing to the incessant increase in the prices of chicken in the market.
She further explained that the general increase in the price of poultry items has significantly affected turnover this year as many consumers are opting to buy frozen foods rather than live Chicken.
READ: Household Survey: Palm Oil prices jack up as tomatoes and melon ease off
"Despite already celebrating Christmas, you can see our large stock and low turn out of people, customers now prefer frozen chicken and turkey."
A Broiler Chicken, which was sold for at most N5,000 last December now sells for an average of N7,000 this year, representing 40% increase in price.
A big sized layer that was sold for an average of N3,000 last year, now sells for N5,000 in the market, representing an increase of 66.7% in price.
READ: Poultry owners jack up prices of chickens, others, as Nigerians abandon imported frozen foods 
In a conversation with Mr. Adeyemi Adekoya of Uphill Farms Limited, he explained that the various types of animal feed have gone up significantly within the year. For example, Hybrid feed that was sold for an average of N2,800 last year December now sells for an average of N4,200 while animal care now sells for an average of N4,200 as against N2,800 last December.
"The increase in the cost of growing our birds has necessitated the unavoidable increase in the price of our chickens."
He opined that although the price of these materials is beginning to reduce in recent times, he does not see the price of feeds easing, because in Nigeria nothing goes up and comes back to normal.
READ: Eid-El-Kabir: Food prices surge, as ram traders decry low patronage
Mr. Sanni Rasheed of TAK Poultry Farm also confirmed that the price of poultry feeds is the major cause of the significant hike in price of Chicken across major poultry farms in Nigeria. He explained that there are about 6 different types of feeds namely; Broiler starter, Chicks, Layer feed, Grower, Super starter, and Finisher.
According to him, the highest cost of feed as at December 2019 was N3,750, which now sells for an average of N5,400, representing a 44% increase in price. He also mentioned that the price of feeds changes constantly, which makes it difficult for poultry farmers to make adequate planning and maintain their business models.
READ: Prices of rice, frozen chicken, tomatoes and others jump as border closure bites hard
Furthermore, he explained that the huge demand for the raw materials (Maize and Soya) has contributed to the significant increase of the feeds. Some of the industries he mentioned that demand for maize are the Brewery industry and some consumer goods manufacturers.
To sample the feel of sales of frozen food items, Nairalytics visited Oshodi Market. Speaking to Mrs. Iwezu of God's Anointed Frozen Foods Venture, she told Nairalytics that she believes more people bought live Chicken this Christmas and only used frozen food items as compliments.
READ: Price of foreign rice, beans, onions drop across major markets as borders gradually reopen
She said due to the taste live Chicken brings to food, many Nigerians prefer to buy it instead of frozen food items. She, however, stated that a full Chicken (1kg) is sold for an average of N2,000, 33.3% increase when compared to N1,500 recorded last December.
Covid-19: No more lockdown, CBN advises government
Despite rising Covid-19 cases, the CBN MPC encourages government to avoid locking down the economy again.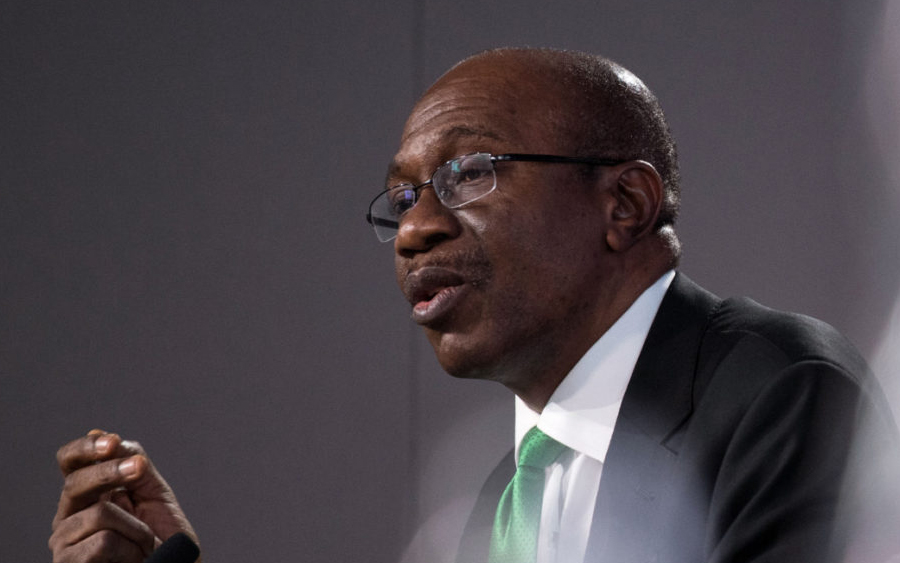 The Central Bank of Nigeria (CBN) encouraged the Federal Government of Nigeria to avoid locking down the economy again as the second wave of Covid-19 causes an increase in confirmed cases and more deaths.
The apex bank cited the negative impact of another lockdown on the economy as a major concern suggesting that sustaining the tepid economic recovery was perhaps a higher priority than curtailing the fast-spreading variant of the second wave virus via another lockdown.
The remarks were contained in the monetary policy communique read out by the central bank governor Godwin Emefiele following the end of the bank's monetary policy committee meeting, the first for the year.
READ: CBN retains MPR at 11.5%, holds other parameters constant
"While expressing understanding of the public health dilemma of the recent spike in infections, MPC encouraged Government not to consider a wholesome lockdown of the economy so as not to reverse the current gains of the stimulus earlier provided in 2020." Emefiele
As of  January 26, 2020, Nigeria had a total number of Covid-19 cases of about 124, 299, and 1,522 deaths as the second wave continue to spread rapidly across the country. Since December 1st, Nigeria's positive cases have risen by about 56, 742 cases (83% ) from about 67,557 on the last day of November 2021.
READ: CBN issues modalities for payout of diaspora remittances in dollars
However, the central bank's recommendations are hinged on the precarious state of the economy which is highlighted throughout a rather sobering MPC communique. In one statement the apex bank admitted that the rise in covid-19 cases was dragging economic recovery backward as more Nigerians become wary of socializing but the spate of economic recovery cannot be jeopardized.
According to the CBN "the outlook for the recovery, however, appears to be dampened by the second wave of the pandemic considering its intensity" yet it still maintained that the previous lockdown was the trigger for another recession.
"In the Committee's consideration, it noted that the COVID-19 pandemic and the necessary measures put in place by the Government to forestall its public health impact, such as the lockdown and other associated restrictions, contributed to the Nigerian economy going into recession, much like almost every other country in the world."
READ: CBN says 22 banks to restructure over 35,000 loans due to COVID-19
CBN Paints a gloomy picture of the economic recovery
The members of the monetary policy committee also detailed challenges to economic recovery being experienced by the country such as higher inflationary rates, weak PMI numbers, and an increase in non-performing loan ratios of commercial banks.
On increase in non-performing loans
"The Monetary Policy Committee (MPC), however, noted the marginal increase in the Non-Performing Loans (NPLs) ratio which rose to 6.01 percent at end-December 2020 from 5.88 percent at end-November 2020 and above the prudential maximum threshold of 5.0 percent. While noting that this development is not unexpected under the prevailing circumstances, it urged the Bank to strengthen its macroprudential framework to bring NPLs below the prescribed benchmark."
READ: FG to create "Special Instruments" as part of plans to formalize its borrowing from CBN
On PMI numbers
The MPC noted with concern the continuing sluggish recovery in the Manufacturing and Non-Manufacturing Purchasing Managers'
Indices (PMIs), which remained below the 50-index point benchmark in December 2020, at 49.6 and 45.7 index points, respectively, compared with 50.2 and 47.6 index points during the previous month. This weak performance was attributed to the resurgence of the pandemic, foreign exchange pressures, increased costs of production, general increase in prices and decline in economic activities.
READ: CBN Cashless Policy: Emiefele regrets decision, insists on the policy 
On Inflation
This uptick was attributed to the increase in both the food and core components of inflation, which rose to 19.56 and 11.37 percent in December 2020, respectively, from 18.30 and 11.01 percent in November 2020. This continued upsurge in food inflation was attributed to the logistical bottlenecks, spurred by the increasing security challenges in many parts of the country, which disrupted food production and supply to the market. Other factors driving the core inflation, include the recent deregulation of the downstream sector of the oil industry, which led to hikes in the price of Premium Motor Spirit (PMS) and the upward adjustment in electricity tariff.
READ: CBN lends DisCos N18.5 billion to procure meters
What this means
As the economy slowly recovers from the Covid-19 induced lockdown, several of our major indicators still show there is trouble ahead. These 3 indicators are some of the most telling.
Higher non-performing loans, though expected are symptomatic of what businesses are currently going through as they strive to improve their balance sheet. With weaker sales and piling inventory most businesses will continue to struggle to meet up with their debt obligations increasing the number of non-performing loans in the country.
The Purchasing Managers Index is a critical bellwether for predicting when Nigeria gets out of the recession. As a compilation of how businesses are fairing, an index below 50 suggests we are far from a V-shaped recovery and could face a longer wait to get out of the current recession.
Nigeria's galloping inflation rate and economic contraction have created stagflation that puts the economy in a rather precarious situation. Much of the causative factors for the rising inflation are outside of the control of the CBN suggesting a higher inflation rate could persist in the coming months.
The CBN indicates we could get out of higher inflation rates later this year, but not before it hit its peak as we expect the cost of goods and services to keep rising.
READ: Agro processors appeal to CBN to provide easy Forex access for SMEs
CBN Outlook
Despite the gloomy picture, the CBN expects the economy to recover this year provided the country continues with its economic stimulus.
Available data and forecasts for key macroeconomic variables for the Nigerian economy suggest further improvement in output
growth in the first quarter of 2021. This would be supported by the coordinated and sustained interventions of the monetary and fiscal authorities, including the broad-based stimulus and liquidity injections.
READ: New CBN guidelines ban MMOs, PSPs, Operators from receiving diaspora remittances
But to ensure its optimistic outlook for the economy comes through, the CBN is recommending that more efforts should be geared towards acquiring and distributing vaccines rather than shutting down the economy.
"Members thus agreed that the Committee's current priority remains to quicken the pace of the recovery through sustained and targeted spending by the fiscal authority supported by the Bank's interventions. In this light, it was thought necessary to increase collaboration with the fiscal authority by providing complementary spending to finance productive ventures in a bid to improve aggregate supply and reduce prices. This is in addition to effectively collaborating with the Presidential Task Force on COVID-19 through the existing private sector Coalition against COVID-19 (CACOVID) to procure and distribute vaccines to fast-track the pick-up of business activities and economic recovery."
China Harbour Engineering Company latest equity infusion into Lekki Port is $221million – CEO, Lekki Port
CEO, Lekki Port LFTZ, discusses how Lekki Port will create an immense macro and catalytic economic impact on Lagos State and Nigeria in general.
Contrary to allegations that lack of fund has been the major source of delay of the Lekki Deep Sea port project, the management of the port has cleared that such claim is false and that it recently got an equity infusion worth $221 million from China Harbour Engineering Company, its major shareholder.
In an interview with Nairametrics, the Chief Executive Officer, Lekki Port LFTZ Enterprise Limited, Mr. Du Ruogang, talked on the catalytic economic impact on Lagos State and Nigeria, which include the creation of about 170,000 jobs and approximately $201 billion in revenue to State and Federal agencies from taxes, royalties and duties. Excerpts:
It appears the completion date has been shifted several times for a while now. Specifically, when will the facility be ready for business? Is the deadline realistic and how prepared are you?
Personally, as the CEO of Lekki Port, with full responsibility for delivering this project, I am fully committed to ensuring the project completion by the end of 2022. My team and I, in conjunction with the EPC Contractor, are working very hard to meet this deadline, and we are doing our best to anticipate any unforeseen circumstances that can derail this goal, so we can eliminate them and stay focused. We are very committed to honouring our pledge to the Honourable Minister of Transport, Rt. Honourable Rotimi Amaechi for a 2022 completion date. This was in November 2020 when he visited the port site.
READ: Lekki Deep Sea Port must be operational by 2022 – Amaechi
What would be the impact of Lekki Port on the Nigerian economy after completion?
Lekki Port, when operational, will help to ease the congestion in existing ports and generally upgrade the continued development of the maritime and port facilities in Nigeria. With full collaboration from all port users and the regulatory authorities, we hope to cut down the operating costs and improve efficiency of doing business in Lagos, Nigeria.
What are the pressing challenges faced by the management, are there any funding issues?
There are no funding issues. All the equity partners have fully funded the project, with the latest equity infusion being the $221million received from China Harbour Engineering Company.
READ: Tolaram to spend $1.1 billion on West Africa's biggest port 
There are 4 beneficiary owners of The Lekki Port LFTZ Enterprise Limited, the sole operators of Lekki Seaport i.e. Four China Harbour Engineering Company, Tolaram Group, Lagos State Government and the Federal Government through the Nigerian Ports Authority (NPA). Which of these entities is the majority shareholder of the company and what percentage shareholding does each of these entities have?
China Harbour Engineering Company and Tolaram Group jointly hold 75% of the project through Lekki Port Investment Holding Inc. The other shareholders are Lagos State Government (20%) and the Nigerian Ports Authority (5%).
Do you have any plan to list the company on the Nigerian Stock Exchange?
Yes, at the right time Lekki Port intends to list the company on the Nigerian Stock Exchange.
READ: China Development Bank, Sanwo-Olu sign $629m facility to complete Lekki Deep Seaport 
What is the financial benefit of the port (after completion) to the Nigerian economy?
When completed, Lekki Port will create an immense macro and catalytic economic impact on Lagos State and Nigeria in general. This includes the creation of about 170,000 jobs and approximately $201 billion in revenue to State and Federal agencies from taxes, royalties and duties. Also, over the term of concession, there will be direct and induced business revenue impact of $158 billion as well as qualitative impact on manufacturing, trade and commercial services sector.
In summary, Lekki Port will have an aggregate impact of approximately US$ 361 billion on the Nigerian economy.
READ: Lekki Port to commence operations by 2022
Five years into your operation, where do you see the Lekki seaport?
Lekki Port when operational will help to ease the congestion in existing ports and generally upgrade the continued development of the maritime/port system in Nigeria. Within five years of operation, we hope to have become the transhipment hub for the West African region.
Essentially, we hope to be doing our own part in increasing commercial operations in Nigeria and indeed, across the entire West African region.
READ: Dangote makes about N2.47bn from cement sales every day
In terms of marine infrastructure, we are aiming for global standards. Vessels will approach through a 9 km long and 19 m deep navigation channel reaching the 600 m wide turning basin. The port is protected against the ocean waves and currents by a main breakwater of 1,900 m long and a secondary breakwater of 300 m, providing a controlled environment for the handling of vessels alongside the 1,500m quay at a water depth of 16.5 m, and 3 Liquid Bulk Jetties with 19m water depth. For safe and secure handling of shipping, berthing facilities for marine services (tugboats, pilots' boats) are provided as well.
READ: Dangote Cement, MTN, Nigerian Breweries, 9 others raise N478.4 billion from commercial papers
The Container Terminal will have a 1,200m long quay for 3 container berths and a storage yard with over 15,000 ground slots. The terminal is designed to support a throughput of 2.7 million TEUs annually. The Dry Bulk Terminal will have an available quay length of about 300m which will be sufficient to accommodate 1 berth for a Panamax size vessel (75,000 DWT).
The Liquid Berths will be capable of servicing vessels up to the size of 45,000 DWT initially, with design flexibility for expansions, catering to an increase to a capacity of 160,000 DWT. The berth will be equipped with loading arms and connected by pipelines running along the breakwater to carry cargoes between tank farms and the vessels. Finally, there will be in-built technology that allows for screening and processing which will promote efficient movement of goods within 48 hours.
Nigeria records $4.3 billion in Corporate Deals in 2020
Paystack, Flutterwave, 54 gene, Trade Depot headline as Nigeria generates $4.3 billion from corporate deals.
Nigerian owned businesses and businesses operating in Nigeria recorded over 106 corporate deals valued at over $4.3 billion (N1.63 trillion) in 2020. 
This is according to data compiled by Nairalytics the research arm of Nairametrics between January and December 2020 all at different stages of completion.  
Nigeria's investment climate was precarious in 2020 as the global economy spluttered due to the Covid-19 pandemic. Nigeria's GDP contracted by 3.62% (year-on-year) in real terms in the third quarter of 2020 after enduring a 6.1% contraction in the previous quarter, a development that was also attributed to the sustained shocks emanated from the continued spread of the virus as well as weak global oil prices.  
Thus, foreign investor sentiments towards investing in Nigeria remained dampened due to the economic downturn stifling foreign portfolio inflows into the country. Data from the National Bureau of Statistics (NBS) shows that capital inflow into Nigeria was estimated at $8.61 billion between January and September 2020, compared to $20.19 billion recorded in the corresponding period, falling by 57% year on year.  
In addition, data obtained from the Nigerian Stock Exchange (NSE) reveals that about N226.13 billion was recorded from Foreign Portfolio Investors between January and November 2020 as domestic investors drove market turnover for the most part of the year.
Despite the economic downturn, the economy witnessed several corporate deals consummated or under different stages of completion for the period ended December 2020.
Corporate Deals Soar 
Corporates ranging from Startups to more matured businesses announced the closure or intent to secure funding through debt or equity-related deals amidst covid-19 and the lockdown. From Silicon Valley to South Africa the deals flowed in from all over the world boosting the capital structure of most Nigerian firms.
A total of 106

deals were captured in 2020 valued at $4.3

billion or N1.6

trillion occurred during the year with transactions ranging from raising equity, debt issuances, outright acquisitions, and divestments.

While the tech community dominated most of the equity-related deals, more established companies focussed on public offerings and debt securities such as commercial papers to raise money.
It is no surprise that the largest deal captured in 2020 was the International Breweries rights issue valued at about N165 billion or $457 million.
Dangote Cement was next to a bond issuance of about N150 billion, one of the largest private-sector debt-related deals for the year. BUA Cement followed suit with its own debt issuance of about N100 billion.
In terms of commercial papers, MTN raised N100 billion, the largest commercial paper issuance raised during the year.
In the tech community, the $200 million acquisition of Paystack by Stripe was by far the largest deal directly affecting a Nigerian based tech-related company.
Bolt, the cab-hailing tech firm operating across Nigeria and some African countries also got a significant funding boost raising about $100 million.
Why this matters
While the Nigerian economy suffered one of the biggest drops in portfolio investments in 2020 there was a flurry of mega deals that boosted the capital structure of most firms operating in the country.
Nairametrics research believes a large chunk of this funding will be spent in Nigeria as the country picks up from the economic ruin that was 2020.
The funds will flow into marketing budgets, capital expenditures, hiring of talents and executives, software acquisitions, etc.
Nairametrics also expect a significant rise in corporate deals on the Nigerian Stock Exchange as more companies take advantage of low-interest rates to either raise cheaper debts or replace expensive debts with equity.
Nigeria has a thriving Deals market that provides a significant source of revenue to law firms, financial advisory firms, auditors, fund sourcing firms, and investors.
Nigerian regulators also earn significantly from fees and taxes collected as the deals are consummated.
 A comprehensive report on all 106 deals will be published by Nairametircs next Monday. Kindly send in your email address here to get a copy.