How to get rich solving problems for wealthy people
If you want to create wealth with speed as a working-class professional, you must become a person of value to successful people.
In a world where only 5% of the population is wealthy, there is no denying the fact that creating wealth is hard. And it is even harder when you follow the wrong path to wealth. While there are many paths to wealth, not all paths are created equal. Some paths are fast, some are slow and others never truly lead you to wealth. Among all the paths, the smartest path to take is the path that leads directly to where wealth is domiciled. And there is only one such path in the world. It is the path that leads you to successful Business Owners. Successful business owners are the wealthiest people in the world. They are the custodians of wealth and any path that connects you to them can accelerate your financial success. Thus if you want to create wealth with speed as a working-class professional, you must become a person of value to successful people.
READ: How to climb the Wealth Pyramid with speed
But how do you become a person of value?
To become a person of value, there are certain things you must do. The goal of this article is to show you the things you must-do if you want to attract the wealth, respect, and admiration of wealthy people.
The Path to Becoming a Person of Value
Becoming a person of value is a critical journey to take because it serves you, your nation, and the other people around you. To become a person of value, you need to develop certain competencies that give you the ability to add value. You must also refine these competencies until they become like a shining light that announces your presence. Successful people are people of value and they carry enormous light wherever they go. They are like the bright light that shines in the darkness. And the illumination that clears confusion and doubts. Thus if you want to attract the attention of successful people, you must be a person of value. It is the value that you carry that attracts the wealthy to you. And not your good looks, packaging, or connections. Thankfully it is easy to shine in a world that is full of average people.
READ: How to enter retirement with financial confidence
Average people carry dim lights and they are difficult to see in the midst of other average people. In the same way that it is hard to see an unripe mango in the midst of many unripe mangoes but easy to see a ripe mango in a bunch of unripe mangoes. Average people are lost in the crowd of their own and this makes wealth creation ten times harder for them. Becoming a person of value thus has many upsides. You are easily seen by others and your light attracts enormous attention to you.
Yet not all lights are created equal. Different lights carry different intensity and impact. For example, a Phone light has a certain amount of brightness and intensity and can only cover a certain distance. In comparison, a Car Head Lamp can cover a farther distance. If your value is like that of a phone light you will make little impact and earn little money. But if your value is far-reaching and carries more brightness like the car headlamp. You will create more impact and wealth. Little lights can easily go unnoticed in the midst of many brighter lights.
READ: Quick tips to build a thriving business overseas
So how do you increase the intensity of your light or value and attract the attention of wealthy people?
To increase the intensity of your light there are three things you must do.
The First thing is to develop and refine certain high-income skills. With the right skills and competence the brightness, reach and intensity of your value will expand. The second thing is to shine your light from near rather than from afar off. Even the brightest of light loses intensity the farther away it is from the target object. The Third thing is to shine your light of value in the right direction. Shinning a light at someone from the back has a lesser impact than shinning the same light directly at the person from the front. You can create more impact if the direction of your light is the right direction. Many people carry light but only a few carry a bright light. I know this because chances are high that you have already interacted with wealthy people during the course of your life. But somehow that interaction did not lead to enormous wealth for you.  For example, working-class professionals interact with a wealthy CEO every day. Yet, not everyone is noticed by the CEO to the same degree. The main difference in how the CEO sees everyone is in the intensity of the light that they carry. Certain people are barely seen or recognized in the workplace because they carry dim lights. So even when they are close to the CEO they do not create any Impact or attract attention. Proximity is not the same as attention and impact. Only those with light creates attention and impact.
READ: How to make your ideas breakthrough in the business world
So how do you know whether your light of value is shining?
The quickest way to know how you are shinning is to review how much you earn compared to others in your organization. It is also to check and see how many people are farther ahead of you in terms of income. And finally, it is to check the amount of interest you draw from top management seeking to engage you for higher opportunities. The lower your income and the lesser the top management's interest in you. The more value and light you need in your life.
So what do you do with your light to become valuable to wealthy people?
To become valuable to wealthy people there are four things that you must do
First, you must understand what wealthy people see as Value and the Problems they are seeking to solve.
Second, you must develop the capacity to solve these problems
Third, you must get rewarded for solving this problem in ways that channel some of the wealth to you.
Fourth you must preserve the wealth that you earn.
Let's look at each of these components in detail.
READ: Bitcoin's market value now $468 billion, bigger than GDP of Africa's largest economy
1. Understanding What the Wealthy Sees as Value
The purpose of every relationship is to solve a problem. Thus the only way wealthy people see value in you is when you can solve important problems for them. To become a source of value you must focus on solving important problems for wealthy people. There are two major problems that keep the wealthy up at night. The First is the Problem of how to expand their wealth. And the second is the problem of how to preserve existing wealth.  These two problems are the biggest problem for wealthy people which they desperately want to solve. And this is where you must focus on if you want to be wealthy.
So how do you solve these problems?
To solve these problems you need to develop certain capacities. There are four main capacities you need to develop to solve wealthy people's problems and become wealthy yourself.
The Four Capacities That Solves Wealthy People's Problems
The first Capacity is the capacity to Increase: The Capacity to Increase involves things like increasing Sales. Revenue. Profit. Growth. Value for customers. Relationships/Collaboration. Customer Retention. Return on Investment. Return on Assets. Efficiency. Visibility. Equity. Brand Preference etc.
The second Capacity is the Capacity to Improve: The Capacity to Improve involves things like improving Productivity. Speed. Human efficiency. Job satisfaction. Decision Making. Capabilities. Customer Service. Data or Information analysis. Reputation. Loyalty. Quality etc.
The third Capacity is the capacity to Reduce: The Capacity to reduce involves things like reducing the Cost of Operation. Reducing Time, Waste, Effort, Complaints, Risk, Conflict, Administrative Burden, Infrastructure, etc.
The Fourth Capacity is the capacity to Create: The Capacity to create Involve things like creating new Strategy, new Systems, New Processes. New Business Models. New products or services. New Knowledge, New Perspective, New Resources, New Transformation, etc.
Although these seem like a lot of capacity to develop at a time. The goal is to focus on the capacity that can accelerate your journey to wealth. Among all the capacities there is one that can lead you to wealth the fastest. This one is your ability to Increase Sales, Revenue, and Profit for the wealthy. This is the one because it helps business owners enlarge their wealth. And when their wealth is enlarged they can share some of the proceeds with you. All other capacities require time to develop. They require time to build Trust, Reputation, and pedigree.
So how do you develop these capacities?
Let's take a look.
2. Developing the Capacity to Solve Problems for the Wealthy
To solve problems that produce high income there are certain skills that you need. Top on the list is three skills we call the rich skills because there have the capacity to make you rich. The first skill is creativity or innovation skill. You need creativity and innovation to solve high-income problems. The second skill is Relationship building skills. You need relationships to create wealth. And in fact, Wealth is only created in the context of a relationship. The third skill is marketing skills. You need marketing to convert products and services into Cash. Without marketing, you cannot create wealth or increase revenue. These are the three high-income skills you need to solve high-income problems. If you need help learning more about these skills or even developing them send an email to [email protected] You can also read up the Article "The Three skills that can make you Rich with speed"
So now that you know the problems and what you need to solve them, how do you get wealthy from it?
3. Getting Rewarded When you Solve Problems
The main reason why you want to solve problems for wealthy people is that it can make you wealthy. Thus understanding how you will create wealth in the process is critical for your own success. To create the most wealth there are four things that you must have. The first is multiple Income earning opportunities. That is a platform that enables you to earn multiple incomes from different successful business owners. The second is the relationship structure in which you deliver value. And there are two types of relationship structure. The first is the Top-Down structure. This is where you deliver value through a worker, subordinate or Apprentice, type relationship, and are paid a minimum monthly income as per your time investment. The second is the Peer Approach. This is where you work as a peer or co-creator of value and are paid as per the value you provide. The way in which you create the most wealth is through the peer relationship structure.
For example, if you offer a piece of advice to your company as an employee that helped your company increase revenue by 20%. At best you will get a thank you note, an award of excellence, or some small bonus that may be far less than the value you provide. This is because you are locked in a relationship structure that only pays you a fixed amount of income regardless of the value you provide. If the same advice is given by an independent advisor or consultant. He gets paid ten times higher or more because he operates in a different relationship structure that pays for value and not the number of hours invested
Thus, if you want to create wealth and move your life forward with speed. You must choose the peer relationship structure over the top-down or subordinate relationship structure.
The Third factor is to choose products or services that are easy to sell. Products that are relevant to a lot of people and for which people are already seeking to buy are easy to sell. The more difficult a product or service is the longer it will take for you to create wealth from it.
So after you create wealth the next thing to do is to preserve what you have made.
4. Preserving Your Wealth
One of the reasons why many people never get rich is not because they are not earning income but because they are losing income and not preserving it.  Earning income does not make you rich it is the income that you preserve that makes you rich. Thus to create wealth with speed you must not only earn income but preserve the income that you earn. What does preserving income means? Preserving income means doing three things.
First, you must channel all extra income towards accelerating your Freedom first and not upgrading your lifestyle. Second, you must standardize your expenses so you can save big portions of your income. And third, you must structure your investments to help you achieve Financial Independence and Freedom with speed. These are the three things to do if you want to preserve your wealth.
Perhaps you are saying to yourself, this is a lot of work. Well, creating wealth is a lot of work and so also is staying broke and poor. The big question is, which work would you will rather do?. Work that creates wealth or work that keeps you poor? The choice is yours.
If you are serious about creating wealth, becoming valuable to the wealthy and investing for financial independence and freedom. We can help you.  To learn more send an email to [email protected]
---
About author
Grace Agada is The Senior Financial Happiness Director @ Create Solid Wealth. She is an Author and Column Contributor in Six National Newspaper. She is a contributor at BellaNaija, Nairametrics, and Proshare and she is on a mission to help working-class professionals and CEOs become more financially successful. To learn more about Grace and how she can help you send an email to [email protected]
How SMEs can access capital in Nigeria
Despite the global consensus that SMEs are crucial to economic development, access to funds remains a militating factor against the sector's growth.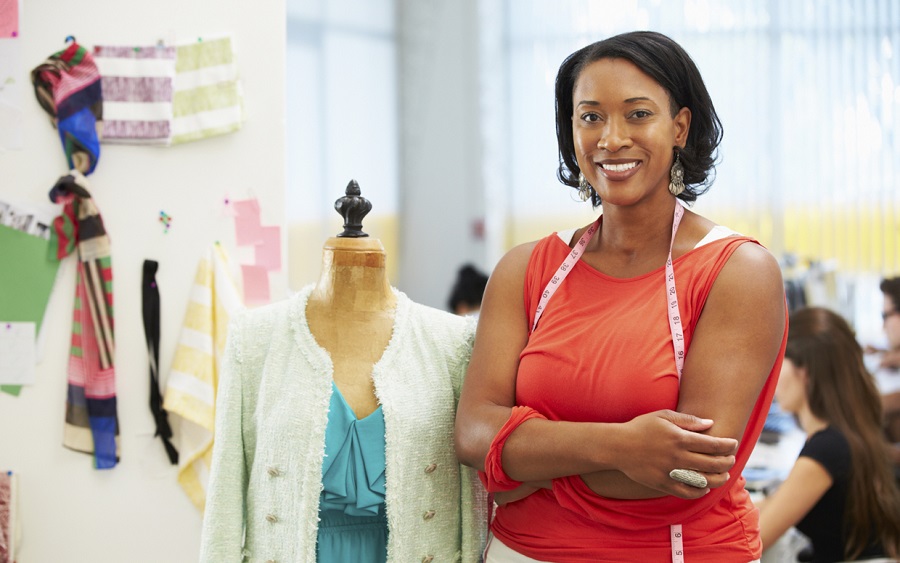 The significance of SMEs for any country, especially Nigeria, cannot be overemphasized. It is, therefore, not surprising that SMEs constitute one of the bedrocks of economic development in the country. This makes it a sector that should be given utmost priority by the government.
To get started, the government needs to make funding more accessible to small and medium enterprises at low interest rate. Reason being that they need capital to thrive and nurture their businesses. Despite the global consensus that SMEs are crucial to economic development, access to funds remains a militating factor against the growth of SMEs in both developed and developing nations of the world.
The federal government of Nigeria with the support of the World Bank and the African Development Bank have tried in the past to assist SMEs through various credit schemes and loans structured to fund Small and Medium Enterprises, some of which are World Bank SME loan scheme, African Development Bank Export Stimulation Loan scheme; CBN Rediscounting and Re-financing Facility, National Economic Reconstruction Fund, Bank of Industry and the Graduate Employment Loan Scheme initiated by the National Directorate of Employment.  Moreso, there are other ways that SMEs can be funded which are through Bootstrapping, loans from banks, moneylenders and grants from government institutions and non-governmental institutions.
                                                         SME Funding

Bootstrapping
73%
Financial Institutions
2%
Others
0.21%
Source: Nigerian Institute for Social & Economic Research
According to NISER findings, about 73% of SMEs raised their funds through Boostrapping (personal savings), about 2% obtained their funds from financial institutions, while 0.21% obtained their funds from other sources.
Here are some ways that SMEs are can access funds in Nigeria.
Accessing loans from banks
Banks (Commercial, Merchant & Development banks) offer credits to Small & Medium Enterprise in Nigeria. Before giving you a loan, they need to ascertain that you are creditworthy, and your business would have gotten to a particular stage. Also, you need to know that before applying for a loan, your small-scale business must conform with the goals and interest of the financial institution you want to apply to. Other things banks put into consideration before disbursing a loan are a well-written business plan, a financial record, collateral, and a guarantor. Nevertheless, many financial institutions are sceptical about giving SMEs loans because of the associated risks. Some prefer to pay the fine imposed for not meeting the target of giving SMEs loans than run the risk of being exposed to them.
Funding from Small and Medium Industries Equity Investment Scheme (SMIEIS)
Another source of funding for SMEs in Nigeria is the Small and Medium Industries Equity Investment Scheme (SMIEIS) Fund. This type of funding is designed to finance SMEs through venture capital. This initiative is from the government and its aim is to advance SMEs to drive industrialisation, poverty mitigation, sustainable economic development, and creation of employment. Venture Capital financing provides funds as a loan to SMEs with the idea of converting the debt capital into equity in future. Venture capital may be regarded as an equity investment where investors expect significant capital gains in return for accepting the risk that they may lose all their equity. To be eligible for equity funding under the scheme, a prospective beneficiary shall have the following:
Be registered as a limited liability company with the Corporate Affairs Commission and comply with all relevant regulations of the Companies and Allied Matters Act (2020) such as filing of annual returns, including audited financial statements.
Be in compliance with all applicable tax laws and regulations and render regular returns to the appropriate authorities.
Grants from non-governmental organisations/foundations
Business grants are another source of funding and they are mostly given by NGOs and foundations. These grants can be accessed by individuals, firms/company, business, or corporations to develop their businesses or scale up operations. One of the best ways to get finance for business or ideas is getting a grant. While a loan is a good alternative, a grant is far better than a loan. It gives you the peace of mind to build and grow your business or idea. It is like getting "free money." There are many organizations that offer grants in Nigeria, Africa and worldwide. Some of these organizations are the Tony Elumelu Foundation, Bank of Industry, YouWIN, AYEEN financial grant, etc.
Bootstrapping
This is a situation where business owners resort to funding their businesses with their savings and revenue without the support of venture capitalists or bank loans. Apart from personal savings, financial support for businesses, especially at the startup stage, can also be sourced from relatives and friends.
Getting loans from microfinance schemes/moneylenders
Due to the rigorous processes and high interest rates demanded by commercial banks, Microfinance banks were established to assist small businesses in securing loans. SMEs are eligible for Microfinance loans if they meet the requirements stipulated by the bank.
In conclusion, SMEs constitute the driving force of industrial growth and development in the country. The government should focus on and nurture the sector by making funds at low-interest rates more accessible to players in it to help them thrive.
How to invest for retirement
Planning for retirement means planning to reduce obligation in the future by investing today.
"If you plan to retire in five years what should you be doing today?" That's a question I got last week, and talking with the client, a lot came up which I have decided to share.
First off, What is retirement?
Nigeria's public service has an official retirement age of 60 or thirty-five years of unbroken active working service, but in financial planning, retirement is a financial, not a chronological event. Retirement can occur when your passive income can meet your non-discretionary expenses.
You start to plan for retirement the day you start to earn an income. Your retirement plan will centre on how to generate passive income and reduce expenses. In Financial Planning, Four distinct stages are usually described in a so-called Lifecycle Chart. These are the Accumulation, Consolidation, Spending, and Gifting stages. Chart 1. Financial LifeCycle seeks to segment investing priorities, recommended asset allocation, and risk profile in a chronological timeline as the person gets older. I will take each of these stages and explain how they are linked to your retirement plan.
READ: How to choose the right Pension Fund Administrator (PFA)
Chart: Financial Life Cycle
Early years: Use Your Time and Make Money, (Accumulate)
The first stage is called the Accumulation stage. Imagine a 22-year-old who has just graduated and is a management trainee. He typically has a low credit score and assets and income are also substantially lower. What he has in abundance is time. So it's important to deploy his time in the best way to make money. Hence in the accumulate stage, the goal is to generate cash flow either from a job, multiple jobs, working longer hours, saving, cutting unnecessary expenses, etc.
The key measure in the accumulation stage is the Savings Rate which is essentially how much of income earned or generated has not been spent. On average, the participants in the accumulation stage have fewer dependents and maintenance needs which should theoretically make it easier to save.
READ: This thread exposed everything that's wrong with Nigeria's VAT
Mid Years Use Your Money To Buy Assets (Consolidation)
In the consolidation stage the focus shifts from saving to investing. At this stage, the income earned and credit scores have improved. This is when the talk of buying a home or starting a business takes concrete shape because, at this stage, those dreams can be funded. Hence capacity to take on debt is improved, and debt is used to invest in assets like a home. Remember debt is simply front-loaded consumption, which means we are taking our future income to invest today, intending to repay with future income generated from today investment.
The key measure in the consolidation stage is the Rate of Return which is essentially how much has been generated from the investments made.
READ: How to choose the right Pension Fund Administrator (PFA)
Spending & Gifting Phase; Use Your Assets To Generate Cash Flow and Time (Spending and Gifting)
Why is it called the spending phase? Because that's what the individual is doing, spending down accumulated investments. The spending will include buying annuities or perhaps relocating to another city, your dependant's college needs, etc. At this stage, typically very few are still earning "new" income but are rather spending from the return of prior investments.
The key measure in the spending stage is the Withdrawal Rate which is essentially how much of investment can be withdrawn as cash annually to ensure we do not outlive our investments.
READ: How interest rates impact your wallet
Retirement is All About Passive Income
Passive income, which is the income we are making from investing from the accumulation and consolidation stage is now sufficient to generate income and reduce expenses to meet our expenses in the spending/gifting stage.
To give an example, assume we took a mortgage to buy a house in the Consolidation Stage, in the Spending stage, we pay no rent, thus we save cash, which reduces our Non-Discretionary Expenses. In essence, retirement is planning to eliminate your future expenses to the point where you need less income when you retire.
What Should You Invest In Before Retirement Or In Retirement?
Our objective is simple, Income. In retirement, we invest solely to make income to meet our spending needs, Risk profile is also very low because there are fewer recovery options if your investments sink.
The retirement portfolio is an income-generating portfolio that will be overweight in fixed income products. First, determine what the risk-free rate is. In Nigeria, we can take the yield on a ten-year FGN bond as a guide, this means we can have a target of 10% as our huddle rate for the long term. Thus I will recommend an 80/20 portfolio with 80% going to Fixed Income consisting of long term bonds, REITs, and other top-grade commercial paper.
However what happens if we lock in our funds for 10 years at 10% and rates jump to 20%, meaning a loss to our portfolio.  To avoid this risk we can create a bond ladder, where we break down the bulk sum and duration of our total bond investment outlay. Let us assume we have N10m in cash to invest, instead of one single lot investment of N10m, we split into 5 equal investments of N2m and place for 6, 7, 8, 9, and ten-year maturities. This means by the 5th year the first N2m will mature, if rates are higher, reinvest, if rates have fallen then reevaluate.
READ: 10 Side gigs to venture into while working a full-time job
What about Equities
Yes, equities also pay a dividend. In buying equities, we must ensure we are only buying stocks that pay a dividend above our huddle rate of 10% which is the 10-year FGN bond rate. Which Nigerian stock meet that huddle rate?
Lasaco
Zenith
GT bank
United cap
In closing, let us summarize. Retirement is not chronological age. The event occurs when our passive income pays our bills. Planning for retirement means planning to reduce obligation in the future by investing today. Investing in retirement is income-based with a huddle.
Nairametrics | Company Earnings
Access our Live Feed portal for the latest company earnings as they drop.