Access Bank in talks with Atlas Mara to take over BancABC
Access Bank Plc is in talks about a potential acquisition of assets belonging to Atlas Mara Ltd.
Access Bank Plc is in talks to take over BancABC and other African assets of the pan-African banking group, Atlas Mara, in order to expand its reach in Africa.
A recent report from Bloomberg suggests that although there is no communication from the parties involved yet, insiders claim Access Bank Plc is interested in Bob Diamond's Atlas Mara's businesses in Botswana, Zimbabwe, and Zambia.
READ: The plot behind Access Bank's Mareva injunction against Seplat and Cardinal Drilling
The representatives of Atlas Mara and Access Bank declined to comment, but it is believed negotiations are in preliminary stages and no final decision has been made.
READ: Atlas Mara ups stake in Union Bank to 48%
Why sell BancABC?
The decision to sell may be in connection with the recent difficulties the bank is facing. In this regard, Atlas Mara said recently that it is in talks with the principal holders of $81 million of convertible bonds due Dec. 31 and other creditors "regarding a range of options to address the upcoming debt maturities."
READ: #EndSARS: Access Bank announces N50 billion interest-free facility for businesses
Should the deal go through, Access Bank would be the second West African bank in Zimbabwe, after Ecobank. A deal would also result in the second transaction between Atlas Mara and Access Bank, after the Bank agreed to buy its Mozambique unit at the end of September.
This would mean that Atlas Mara will be left with its largest investment, a 49.97% stake in Union Bank of Nigeria Plc, which gives it a footprint in Africa's largest economy.
READ: Seplat Petroleum set to sue Access Bank over sealing of its headquarters
What you should know
BancABC, formerly African Banking Corporation, was formed in 1997 through the merger of First Merchant Bank and Heritage Investment Bank. Atlas Mara bought BancABC in 2014 for US$265 million.
Zambia was listed among the company's discontinued operations in its first-half earnings report.
Mara traded off its operations in Rwanda, Zambia and Mozambique to Kenya's Equity Bank, saying operations in the four markets contributed under 2% of total group net income.
Atlas Mara kept the Zimbabwe operation, which it said remained solid despite a tough market noting in its latest interim financial report, that BancABC's Zimbabwe operation "has shown resilience despite the challenging situation and delivered an impressive performance in the current period."
BancABC's Zimbabwe operation alone has assets of $9.4 billion.
Atlas Mara has lost 96% of its value since listing on the London Stock Exchange in 2013, and is exiting markets or seeking partners in countries where it doesn't see opportunities to bulk up or make money.
The firm recently agreed to sell its Rwandan and Tanzanian units to Kenya's KCB group.
The breakup of the company comes after Diamond misjudged competition and overpaid for acquisitions, with the onset of the coronavirus pandemic accelerating the need to reposition Atlas Mara.
Access Bank plans to be present in 22 African countries over the next five years and currently operates in Sierra Leone, Gambia, Ghana, Nigeria, Rwanda, Zambia and Congo. It recently invested in South African lender Grobank. The Chief Executive Officer of the Bank, Herbert Wigwe, said the bank is also targeting Angola, Senegal, Liberia and Ivory Coast, for expansion.
READ: Ecobank Transnational Inc. records 11% increase in interest income for Q3 2020
Linkage Assurance Plc proposes N500 million as final dividend for 2020, bonus issue on existing shares
In addition to the payment of the cash dividend of 5 kobo per share, shareholders will also be issued a bonus of 2 new shares for every 5 existing shares held in the company.
The Board of Linkage Assurance Plc has proposed a final dividend of N500 million and a bonus issue to existing shareholders of the company for the period ended 31st December 2020.
The company's Board made this announcement in a notification published on the website of the Nigerian Exchange Group Plc (NGX), stating that a dividend of 5 kobo per share will be paid on all the issued 9,999,999,994 ordinary shares of the company.
In addition to the payment of the cash dividend of 5 kobo per share, shareholders will also be issued a bonus of 2 (two) new shares for every 5 (five) existing shares held in the company, amounting to N2 billion.
READ: Linkage Assurance set to raise capital to N15 billion  
Qualifying conditions
The following conditions must be met by shareholders, to benefit from the recent bonus issue and dividend:
Only shareholders, whose names appear in the Register of Members at the close of business on the 30th of April, 2021 will be considered.
Shareholders must have completed the e-dividend registration and must have mandated the Registrar (Centurion Registrars) to pay their dividends directly into their bank accounts.
For the purpose of the dividend payment, the Register of Shareholders will be closed from 3rd to 10th of May, 2021.
Sequel to the aforementioned points, the dividend will be electronically paid to qualified shareholders on the 26th of May, 2021.
READ: UBA proposes N11.97 billion as final dividend for shareholders in 2020
What you should know
Linkage Assurance Plc had earlier declared a profit after tax of N2.4 billion in FY 2020, and consequently proposed a final dividend of 5 kobo per share.
It is pertinent to note that the firm did not declare any cash dividend last year. However, it announced a bonus issue of 1 (one) share for every 4 (four) shares held by existing shareholders, amounting to N1 billion in the same period.
Therefore, the recent bonus issue is 50% higher than what was declared in the preceding year.
Linkage Assurance shares is currently trading at 80 kobo at the time of writing this report.
To read related contents and for more insights, visit: https://stocks.nairametrics.com/
Access Bank moves to acquire BancABC Botswana
The Nigerian bank would buy just over 78% of BancABC Botswana for an undisclosed cash amount of about 1.13 times the book value plus a two-year deferred payment.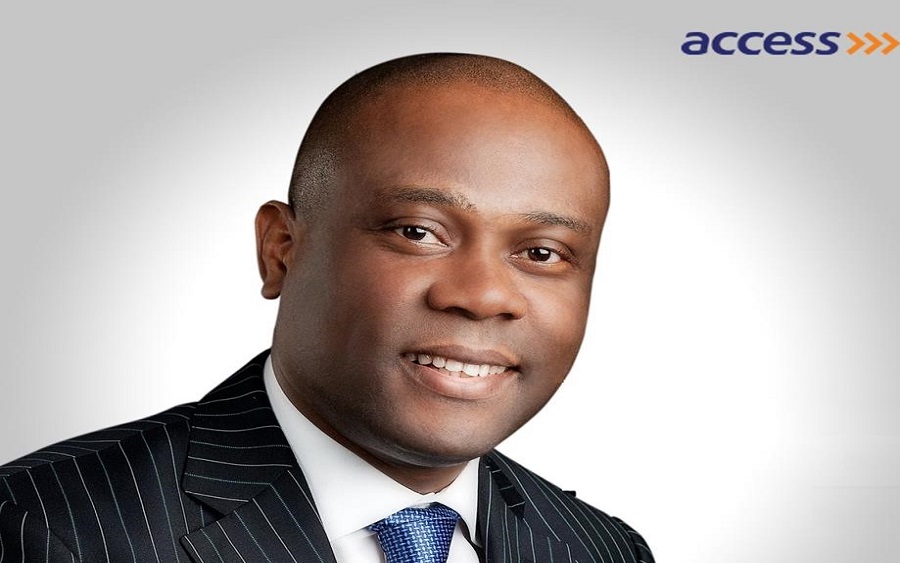 According to a memo published today, Access Bank, Nigeria's largest lender, has agreed to buy a majority stake in African Banking Corporation of Botswana for cash, only a month after buying a South African bank.
Stagflation and dollar shortages in Nigeria have frustrated industries and shrunk the lending sector, prompting Access Bank to extend across the African continent. Atlas Mara said in a statement on Monday that the Nigerian bank would buy just over 78% of BancABC Botswana for an undisclosed cash amount of about 1.13 times the book value plus a two-year deferred payment.
Access Bank now has a presence in ten African countries thanks to the agreement with ABC Holdings, a local subsidiary of Atlas Mara, a London-listed company. It should be completed by the end of the second quarter.
Herbert Wigwe, the Chief Executive Officer of Access Group, told the public that the company is focused on growth. "We remain committed to a focused and deliberate expansion strategy in Africa, which we believe will generate solid, long-term returns," the bank said.
According to Access Bank, BancABC is Botswana's fifth-largest bank, with a strong retail loan portfolio and plans to expand into corporate and small-to-medium-sized business lending. Nigerian lenders have been looking for new ways to increase profits in the face of slowing domestic inflation, falling government bond yields, and an increase in restructured loans as a result of the COVID-19 pandemic.
In March, Access Bank paid $60 million for a majority stake in South Africa's Grobank, making it the first Nigerian bank to enter the country. It has also recently signed agreements in Zambia and Mozambique. Access Bank is restructuring into a holding firm to drive its international growth with more than $16 billion in reserves and an emphasis on corporate and retail banking.
Nairametrics | Company Earnings
Access our Live Feed portal for the latest company earnings as they drop.