Seplat Petroleum set to sue Access Bank over sealing of its headquarters
Seplat Petroleum Development Company Plc is set to seek legal action against Access Bank over the sealing of its corporate headquarters.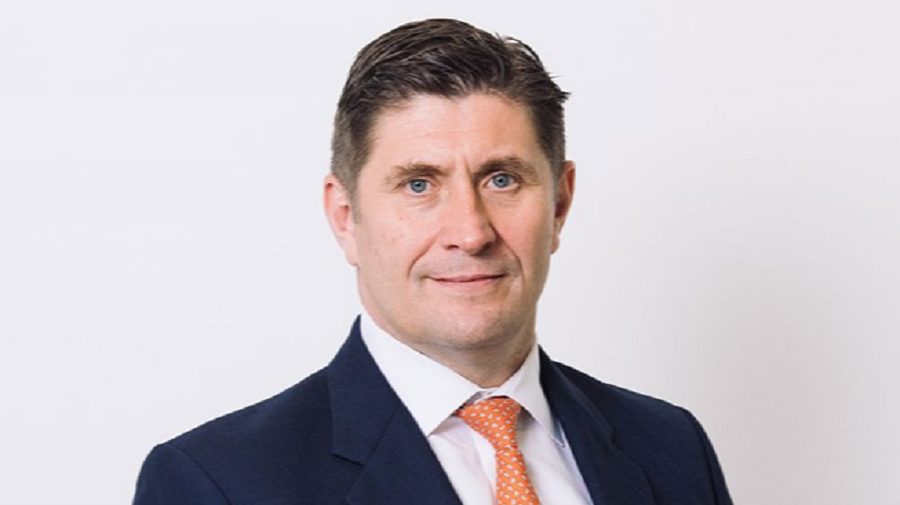 Access Bank Plc has sealed the corporate headquarters of Seplat Petroleum Development Company over a loan owed by Cardinal Drilling Services Limited, a drilling services company.
Access Bank obtained an Ex-Parte Order dated November 13th, 2020, to seal the assets of Seplat. The sealing of its headquarters has prompted Seplat to announce that it will sue Access Bank for the sealing of its property.
In a press release seen by Nairametrics, Access Bank sealed the premises of the Seplat due to its relationship with Cardinal Services Limited. The move by Access Bank has triggered a corporate battle between the bank and Seplat with the latter claiming it is not an obligor of a loan to Access Bank. The Cardinal Drilling Services loan was originally obtained from Diamond Bank in 2012 and collapsed into Access Bank after their merger.
Nairametrics understands Seplat helped mid-wife Cardinal Drilling Nigeria Ltd helped the latter unlock 60% of its equity in a joint venture with Maurel & Prom.
READ: PWC report details how COVID-19 will impact Nigerian FinTechs
What they are saying
A part of the press statement issued by Seplat, signed by its company's Secretary and General Counsel, Mrs. Edith Onwuchekwa, and seen by Nairametrics reads thus:
"We understand that Cardinal Drilling has outstanding loan obligations to Access Bank. However, SEPLAT is neither a shareholder in Cardinal Drilling nor has outstanding loan obligations or guarantees to Access Bank and did not at any time make any commitments or guarantees in respect of Cardinal Drilling's loan obligations to Access Bank. SEPLAT strongly believes that there is no merit or justification for this action against it and has taken prompt legal action to vacate the court order pursuant to which the building was sealed.
READ: Despite CRR debits, Nigerian Banks record higher net interest income
"This action was taken by Access Bank without any prior notice to SEPLAT, as required under Nigerian law. SEPLAT will vigorously defend against this improper action to the full extent of the law and will seek all appropriate legal remedies."
READ: Kuda Bank: Changing the face of banking for the millennial
What you should know
According to findings by Nairametrics, the third-party – Cardinal Drilling Service Limited, which provides drilling services to Seplat, has outstanding loan obligations to Access Bank, prompting the legal action.
Nairametrics understands Seplat's corporate headquarters at 16A Temple Road, Ikoyi, Lagos was sealed, while a Mareva injunction has been obtained by the bank to seize its bank accounts and other assets owned by Seplat.
A Mareva injunction is a court order freezing a debtor's assets to prevent them from being taken abroad.
The court order obtained by Access Bank to seize the assets of Seplat included Seplat Chairman, ABC Orjiakor, Managing Director of Cardinal Drilling Services, Kalu Nwosu, and Cardinal Drilling Services as defendants.
The court also appointed Kunle Ogunba SAN as the receiver-manager for the assets of the defendants.
READ: Automakers need to create greater value for Nigerians – GAC
FG outlines steps to be taken by businesses to export to AfCFTA countries
FG has outline steps to be taken by Nigerian businesses to export to other member-countries of the AfCFTA.
The Federal Government has outlined steps to be taken by Nigerian businesses to export to other African countries that are part of the African Continental Free Trade Agreement (AfCFTA).
This follows the take-off of the trade agreement, which is reputed to be one of the largest globally, on January 1, 2021, with 54 African countries signed on to it.
This disclosure is contained in a public statement issued by the Nigerian Office For Trade Negotiations (NOTN) and signed by its Acting Director-General/Chief Trade Negotiator, Victor Liman.
The guide by NOTN is to assist Nigerian exporters who want to take advantage of AfCFTA.
Steps to be taken by exporters
Exporter or agent must secure all necessary licenses, permits, certificates and necessary documents from relevant agencies like Nigerian Export Promotion Council (NEPC), Standard Organization of Nigeria (SON), National Agency for Food and Drug Administration and Control (NAFDAC), Nigerian Agricultural Quarantine Service (NAQS) and others.
Ensure that the product qualifies for export under AfCFTA.
Next, create a bill of entry, attach all relevant permits from government agencies and secure reservation with shipping or airline company. Apply for Nigeria Customs Service AfCFTA Certificate of Origin after paying a fee.
The Nigerian Customs Service is the issuer of the certificate, however, NACCIMA must vet the application.
Also, other accompanying documents required for shipment under AfCFTA should be included like Certificate of origin, Nigerian Customs Bill of Entry, Bill of Lading, Packing list, and Certificate of Analysis.
Finally, compulsory AfCFTA trading documents are
Supplier/Producer's declaration form.
Origin of declaration form.
AfCFTA Certificate of origin.
What you should know
The African Continental Free Trade Area (AfCFTA) agreement which took off in January 1, 2021, is expected to create the world's largest free trade area measured by the number of countries participating.
The pact which connects about 1.3 billion people across 54 countries with a gross domestic product (GDP) valued at $3.4 trillion, has the potential to lift 30 million people out of extreme poverty. However, achieving its full potential will depend on putting in place significant policy reforms and trade facilitation measures.
The scope of AfCFTA is large as the agreement will reduce tariffs among member countries and cover policy areas such as trade facilitation and services, as well as regu­latory measures such as sanitary standards and technical barriers to trade. Full implementation of AfCFTA would reshape markets and economies across the region and boost output in the services, manufacturing and natural resources sectors.
AfCFTA: Nigerian Commodities Exchange prepared for agreement – MD
The Managing Director of the Nigerian Commodities Exchange has stated that the agency is fully prepared to take advantage of the AfCFTA.
The Nigeria Commodity Exchange (NCX) is well-positioned to take advantage of the African Continental Free Trade Agreement (AfCFTA), through the implementations of several measures to ensure smooth export operations of Nigerian Commodities.
This was disclosed by the Managing Director of the Commodities Exchange, Mrs. Zaheera Baba-Ari, in an interview on Sunday in Abuja.
"The establishment of the continental trade bloc will be beneficial to African countries if properly managed."
READ: AfCFTA to boost Africa's economy to $29 trillion by 2050 – FDC Report
She added that the NCX had an established network of 20 warehouses across major production areas in the six geo-political zones of the country for efficient receipt and storage of agro-commodities to be traded on the exchange.
The warehouses, located in Zamfara, Kano, Kaduna, Nasarawa, Benue, Bauchi, Sokoto, Plateau, Ebonyi, Ekiti and Kogi, have a combined capacity to store 50 trillion tonnes of goods. She added that warehouses in Adamawa, Gombe, Taraba, Jigawa, Edo, Cross River and Ondo States would be ready within the year.
The NCX boss said that AfCFTA would help Africa fight challenges that were caused by the pandemic in the continent's economies through trade.
"The NCX has acquired robust Trading Application System for seamless buying and selling of commodity to ensure market integrity, price transparency and the facilitation of cross border trades.
"It has also acquired a Warehouse Management System that assures an efficient management of warehouse inventories. We have perfected Memorandum of Understanding with relevant foreign and Nigerian Commodity Associations like the Ethiopia Commodity Exchange and the Export Merchants Association of Sudan to trade in selected agro-commodities."
READ: AfCFTA: The state of the manufacturing sector in Nigeria and its ability to capitalize on open borders
She added that the NCX has also launched Quality Assurance Laboratories in each of the delivery warehouses, stating that the labs would be used for testing the quality of commodities such as paddy rice, cocoa, sesame seed, soya beans, maize, sorghum and cashew nuts that would be traded on the exchange.
The NCX Chief said the labs were certified to ISO22000 certification which combines ISO 9001 with Food Safety Management and Hazard Analysis, including Critical Control Point System (HACCP).
"The HACCP identifies specific hazards and proffers measures for the control of identified impurities in the food processing sector. The issue of tariff on agro-commodity exports from Nigeria should be addressed to increase efficiency of trade flows.
"There is also the need for Nigeria to improve its position on the World Bank's Ease of Doing Business Ranking from its current 131st rung of the ladder."
READ: AfCFTA: Trade Ministry should develop a synthesis to summarise all items negotiated – NANTS
What you should know 
Nigeria was the 34th African country to fully ratify and submit its Instrument of Ratification of the African Continental Free Trade Area (AfCFTA).
Mr. Bismarck Rewane, Chief Executive Officer of Financial Derivatives Company Limited said that the African Continental Free Trade Area would create the desired impetus to stimulate the economic growth of Nigeria in 2021.
Customs officials in the continent agreed to draft continental guidelines to enable the movement of goods, services and people for the agreement.
Reps oppose school resumption date, ask for 3 months extension
The lower legislative chamber has flawed FG's directive on public and private schools' January 18, 2021 resumption date.
The House of Representatives has moved against the Federal Government's directive that schools should resume on Monday, January 18, despite the rising cases of the coronavirus disease.
The lower house, while expressing its concern, wondered why schools were closed when the infection rates were around 500 and below, but now that it hovers well above 1000 infections daily, schools are being reopened.
READ: 45% of school-aged household members have not been to school since March
This disclosure is contained in a statement titled, "School Resumption: Are We Truly Prepared?" which was issued by the Chairman, House Committee on Basic Education and Services, Prof. Julius Ihonvbere, on Saturday, January 16, 2021.
Ihonvbere in his statement said that public enlightenment campaigns have more or less stopped, as merely saying that protocol would be adhered to is no guarantee with the situation even being worse in rural areas.
READ: FG will do everything to prevent a recurrence of school abductions – Lai Mohammed
The house, therefore, demanded for the postponement of resumption of schools by 3 months, if some critical steps are not taken, so as to enable the local and state governments put things in place adequately.
He said that apart from Lagos and a couple of other states, governments have been unable to enforce Covid-19 protocols with people no longer wearing facemasks or use sanitisers, especially in secondary schools. There are no facilities for effective social distancing in the classrooms.
READ: Lagos State confirms COVID-19 cases in secondary school
Ihonvbere said they have not heard how the schools would address the issues of introduction of morning and afternoon batches into the schools when they reopen to reduce overcrowding, special cleaning crews with sufficient sanitisers in classrooms, insisting on facemasks and sanitisers for the students and others.
READ: Covid-19: Restrictions cost Lagos MSMEs N2.7 billion – LCCI
What Prof. Ihonvbere is saying
The statement from the House partly reads,
"The Committee on Basic Education and Services, House of Representatives, has received with concern the decision of the Federal Government to reopen schools on January 18, 2021.
"We are particularly concerned that when the infection rates hovered around 500 and under, schools were closed; but now that it hovers well above 1,000 infections daily, schools are being reopened. Why are we rushing to reopen schools without adequate verifiable and sustainable arrangements to protect and secure our children?
"Similarly, we acknowledge the argument that most young persons have not been as affected by Covid-19 and many are asymptomatic. Yet, it does not mean they have full immunity against the virus. We also know that they would be working and interacting with adult teachers, administrative workers and other persons that do not live within the institutions.
''People no longer wear facemasks or use sanitisers. Public enlightenment campaigns have more or less stopped. Merely saying they would adhere to the protocols is no guarantee. In rural areas, the situation is worse.
"Our position is that in spite of the very comprehensive protocols established by the Federal Ministry of Education, not up to 10 per cent of our educational institutions have implemented five per cent of the protocols. In most of our primary and secondary schools nationwide, adequate furniture, water and other sanitation and hygiene facilities do not exist.
"As a government that has committed to protecting the interests of the Nigerian people, it would be wrong to allow unprepared state governments, of which many did not take the pandemic too seriously anyway, to hoodwink or pressure it into this reopening game.
"The Committee believes that if these and other critical steps are not taken, there should be a postponement by three months to enable the local and state governments put things in place adequately. A word, they say, is enough for the wise.''
READ: Nigeria has a shortage of 277,537 teachers in basic education sector – UBEC
What you should know
The Presidential Task Force (PTF) on Covid-19, a few days ago, insisted on the January 18 resumption date for schools until the Federal Ministry of Education advises otherwise.
The clarification became necessary following the earlier comment by the Minister for Education, Adamu Adamu, that government may review the resumption date following the outbreak of the second wave of the coronavirus pandemic across the country.
HOUSE OF REPRESENTATIVES COMMITTEE ON BASIC EDUCATION AND SERVICES, ABUJA.
SCHOOL RESUMPTION: ARE WE TRULY PREPARED?

The Committee on Basic Education and Services, House of Representatives has received with some concern the decision of the Federal Government to reopen schools pic.twitter.com/wehOd7QoXG

— Hon. Prof. Julius Ihonvbere,OON (@HonIhonvbere) January 16, 2021