PIB and Electoral Amendment Bill pass second reading in House of Reps
The Petroleum Industry Bill (PIB) and the Electoral Act Amendment Bill has passed second reading in the House of Representatives.
This was disclosed by Channels TV on Tuesday after both bills were addressed by Lawmakers for the second time during plenary.
On the Petroleum Industry Bill
Rep leader, Alhassan Doguwa, said the PIB has been in the pipeline since the firth assembly and hopes the 9th Assembly would be able to pass the bill.
Chairman of the House Committee on  Upstream Petroleum, Musa Adar, stated that Nigeria needs the PIB, as it does not have the luxury to be irresponsible with resources. Citing the effects of the pandemic on the economy, he added that Nigeria's needs a mature oil industry that will maximize productivity and compete with other crude oil and gas exporting nations in the continent.
Minority Leader, Ndudi Elumelu, said the PIB is a necessity, as the world is going green and Nigeria needs to maximize its oil and gas sector, and also explore other options.
"The world is looking to go green in less than 20 years and it makes it pertinent for Nigeria to gain maximally from the oil sector and look to explore other oil products before petroleum goes obsolete as a commodity," he said.
(READ MORE: The new PIB may scrap DPR, PPRA, others)
On the Electoral Act Amendment Bill
The purpose of the Bill is to regulate the Electoral process across Federal and Local government levels, in order to give it more transparency.
The bill was sponsored by Rep. Aishatu Dukku (APC-Gombe). She added that the bill is necessary to fix Nigeria's flawed electoral system. 
"This amendment has become necessary because of the flaws observed in our electoral system. It's no longer news that our electoral experiences since 1999 show a strong correlation between an efficient and effective electoral legal framework and the conduct of free, fair, and credible elections.
"In fact, amendments of our electoral laws were long identified as priority legislation by the National Assembly, because of the need to consolidate on the gains of our democratic achievements and to also address the lacuna identified in the electoral legal framework.
"A typical example is the case of the Kogi Governorship election in 2016, where a leading candidate died after the commencement of polls, but before the declaration of results.
"In addition to this are concerns that the legal framework on certain issues should be well settled ahead of the 2023 elections, such as the use of technological devices like the card reader and electronic voting system.
"Also, criteria for substitution of candidates, disclosure of the source of funds contributed to political parties, replacement of lost or destroyed permanent voters card, the penalty for the possession of fake voters' card, dates for conducting primary elections, shall not be earlier than 150 days and not later than 120 days before the date of the election, etc.
"The bill, therefore, seeks to address many loopholes in our electoral system by way of amending over 300 clauses (including new provisions) of the Electoral Act 2010," she said.
What you should know 
Nairametrics reported last week that the Minister of State for Petroleum Resources, Timipreye Sylva said the Petroleum Industry Bill (PIB) may be passed into law by the first quarter of 2021.
"There is no better way of diversifying the country's economy than through a well-developed oil and gas industry, particularly with the huge gas resources in Nigeria. So, PIB will be the most credible attempt towards a holistic diversification of the Nigerian economy," he added.
House of Representative Speaker, Femi Gbajabiamila, also disclosed that the House would ensure that it passes the Petroleum Industry Bill within the next six months or probably less.
Lack of vaccine access will reduce Africa's economic growth compared to rest of world – IMF
IMF forecasts that Nigeria is expected to grow by 2.5% in 2021 and 2.3% in 2022.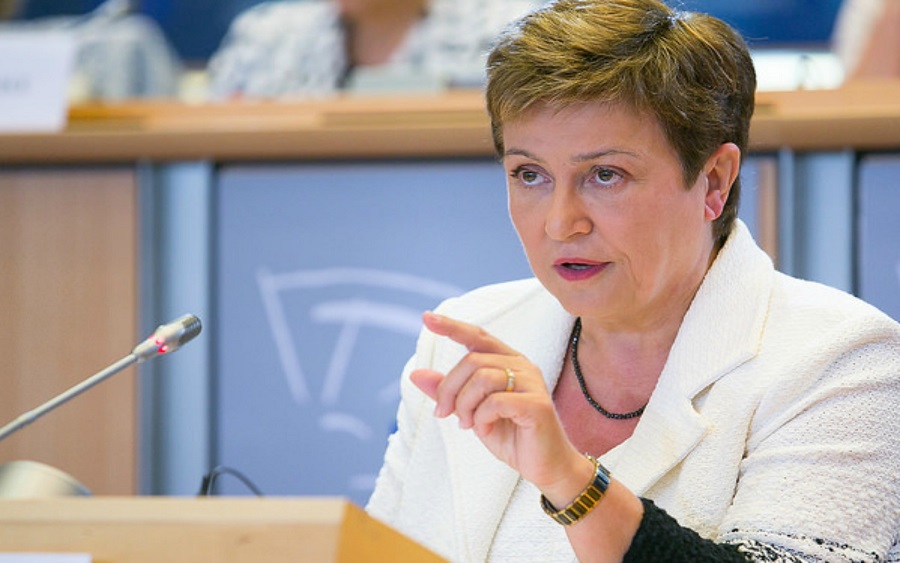 The International Monetary Fund (IMF) has stated that a continued lack of access to vaccines will see Africa's projected growth at 3.4% compared to the rest of the world at 6%.
The IMF disclosed this in its Regional Economic Outlook for Sub-Saharan Africa, April 2021, which was published on Thursday.
What the IMF said
Despite turning out better than expected, growth in 2020 is estimated to have been the worst on record at –1.9 %, leading to a sharp spike in poverty.
In 2021, the region's economy is expected to resume expansion at 3.4%, weaker than the 6% for the rest of the world, amid a continued lack of access to vaccines and limited policy space to support the crisis response and recovery.
Macroeconomic policies will in many countries entail some difficult choices. Saving lives remains the first priority, which will require access to affordable vaccines, ensuring that the logistical and administrative prerequisites of vaccination rollouts are in place, targeted containment efforts, and added spending to strengthen local health systems.
The IMF urged that African leaders needed to create more fiscal space and implement transformative reforms to unlock economic growth. These include mobilizing domestic revenue, strengthening social protection, promoting digitalization, and improving transparency and governance.
The body added that the need for reforms is to reduce debt and find a sustainable footing which would be a catalyst for longer-term growth and provide opportunities for the region's new job seekers.
On growth projections
IMF forecasts that Nigeria is expected to grow by 2.5% in 2021 and 2.3% in 2022.
South Africa is expected to grow by 3.1% in 2021 and 2.0% in 2022.
Kenya is expected to have higher growth at 7.6% in 2021 and 5.7% in 2022.
Meanwhile, Ghana is forecasted to grow by 4.6% in 2021 and 6.1% in 2022.
In case you missed it
Nairametrics reported earlier this month that the International Monetary Fund had lifted its global growth outlook to 6% in 2021 (0.5% point upgrade) and 4.4% in 2022 (0.2 percentage point upgrade), after an estimated historic contraction of -3.3% in 2020, due to the effects of the COVID-19 pandemic.
Money Printing: Emefiele threatens to recover budget support loans from state govts
Godwin Emefiele has threatened to recover intervention loans extended to State Governors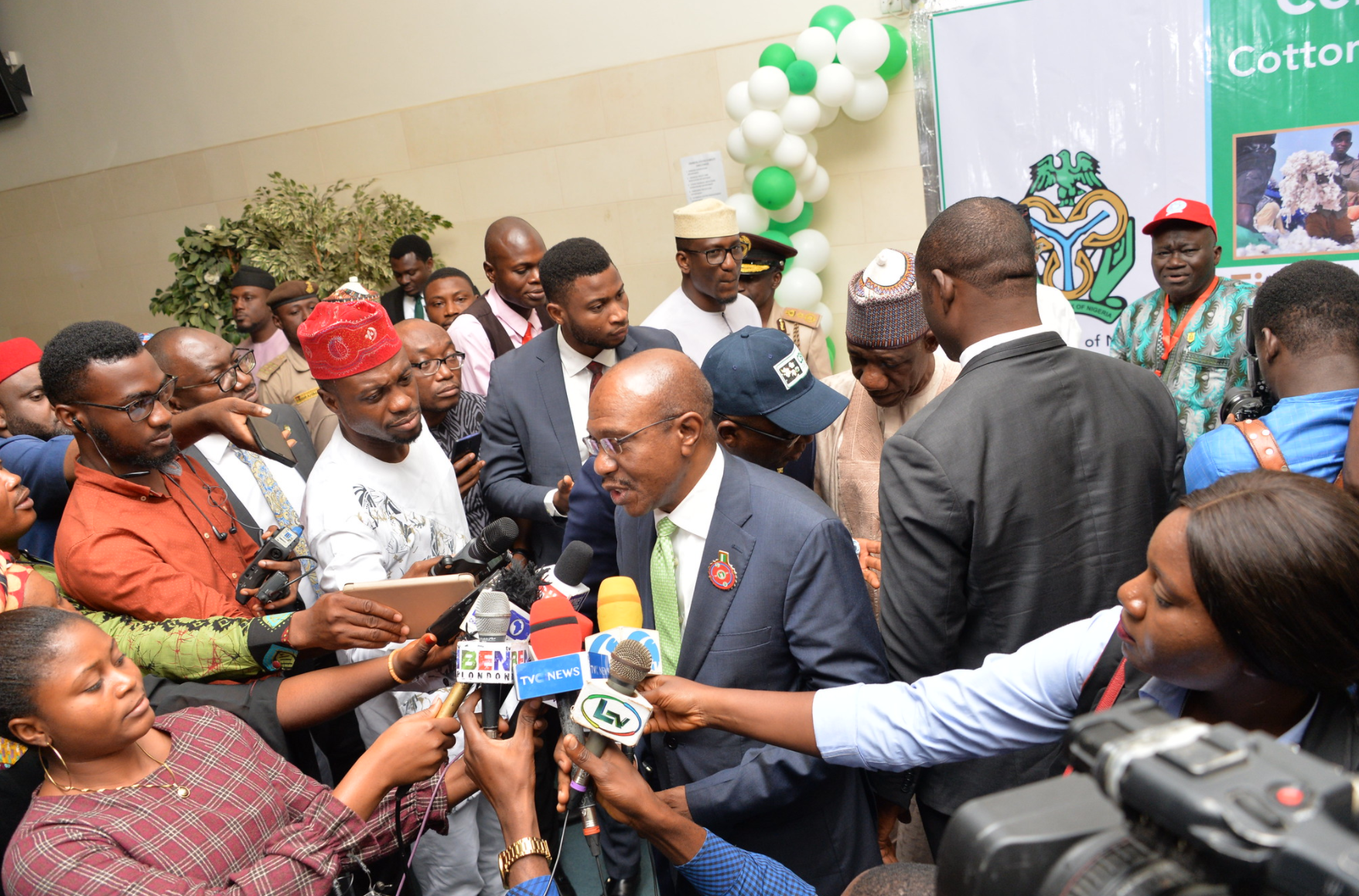 Central Bank Governor, Godwin Emefiele has threatened to recover intervention loans extended to State Governors following remarks made by Edo State Governor Godwin Obaseki that the government had printed N60 billion to fund government expenditure.
In response to the question asked by Journalists, Emefiele remarked:
"In 2015, 2016 the kind of situation we find ourselves now, which is even worse than 2015 2016, we did provide budget support facility for all the states of this country, that loan remains unpaid till now and we are going to insist on the states paying back those monies going forward since they are accusing us of giving them loans."
The comments appear to be a threat to State Government that the Central Bank will call back loans issued to state governments which could perhaps mean deducting the loans from the monthly Federal Allocations shared between States and Federal Government.
States and Federal Government have faced severe economic challenges over the last year as Covid-19 Pandemic and the fall in oil prices hurt government revenues. To continue running the government, the central bank lent trillions of naira to the Federal and State Government through several intervention funds often backed by the Ways and Means provisions which allow the apex bank to lend money to the government.
Godwin Obaseki told his state transition committee members
"When we got FAAC for March, the federal government printed an additional N50-N60 billion to top-up for us to share. This April, we will go to Abuja and share. By the end of this year, our total borrowing is going to be between N15 and N16 trillion. Imagine a family that is just borrowing without any means to pay back and nobody is looking at that, everybody is looking at 2023, everybody is blaming Mr. President as if he is a magician."
The Finance Minister chastised the governor for making such a comment explaining that
"The issue that was raised by the Edo State Governor for me is very, very sad Because it is not a fact….When we got FAAC for March, the federal government printed an additional N50-N60 billion to top-up for us to share. What we distribute at FAAC is revenue that is generated and in fact distribution revenue is public information. We publish revenue generated by FIRS, the customs, and the NNPC and we distribute at FAAC. So, it is not true to say we printed money to distribute at FAAC, it is not true," Zainab Ahmed
Emefiele also attempted to explain the concept of printing money and at some point confused it with lending money. "If you understand the concept of printing of money. Printing of money is about lending money, that is our job. To print is about lending money"
"Money Printing" in economic terms is also referred to as quantitative easing and occurs in a period of a recession or economic crunch. Central Banks pump money into the economy by either buying bonds or crediting the accounts of banks or the government in the hope that this will spur economic growth. The money is often repaid via tax receipts when the economy recovers. The United States recently doled out over 1 trillion to Americans to help them recover from Covid-19.
Nairametrics | Company Earnings
Access our Live Feed portal for the latest company earnings as they drop.