Why Treasury Bills at 2% is actually a good thing
While the current prevailing rate of 2% might not be good news for investors, the low rates could be better for the Nigerian economy.
Latest stop rates from the Nigerian Treasury Bill auction held last week revealed some of the lowest rates for the nation's T-Bills market in recent times. The 91-day bills had stop rates of 1% and the 182-day bills was also 1%. For the full year, the 364-day bills had an equally low rate of 2%. This is actually a good thing, as investors will become more creative, amongst other benefits.
If you were a frequent Treasury bills investor in the pre-COVID-19 era, you will most likely agree that one of the favorite markets for risk-averse investors, has taken a major dip over the past year. In 2019, the rate was as high as 13.029% – enough to give you a fighting chance with the equally high rate of inflation, as opposed to a savings account offering around 4%.
READ: FG liberalizes the Mining sector, grants 5 years tax concession to miners
However, while the current prevailing rate of 2% might not be good news for investors; theoretically, the low rates could be better for the Nigerian economy.
Double digits risk-free rates impede development
At the very basic level, having a risk-free investment that yields a guaranteed interest rate of about 15%, means that investors can put in their funds and fold their hands. Therefore, the option of making less risky investments become less alluring, as the lower rates can easily be mitigated by the relative safety of the principal (and return!) – something many businesses cannot boast of today.
READ: NB Plc to raise additional N20 billion from its N100 billion Commercial Paper
Put simply, why should business owners risk employing people and possibly make losses, when they can invest in Treasury bills? After all, they too are exposed to the same inflation rate.
Unsurprisingly, this has contributed its own fair share in impeding the growth of the nation. Think about the percentage of the income of Nigerian financial institutions like banks that are from Treasury Bills. Conservatively, Nigerian PFA's also have a significant percentage of their funds in Treasury bills – doing little and gaining little. It is always about the "cheapest to deliver."
READ: U.S public listed company allocates $425 million into Bitcoin
No society can effectively spur development with only safe investments, as it comes with its own benefits like creating more jobs, building the stock market, and ultimately strengthening the industries in the country.
'Model' economies have really low risk-free interest rates
Some of the largest economies like the US, Japan, and Germany are known to have some of the lowest rates for risk-free assets. Whilst their rates cannot also be isolated from their equally low borrowing costs, the facts are crystal clear.
From a demand and supply standpoint, at 15%, it means that what the government is willing to pay to get capital is high. This makes it even more expensive for the government to fund infrastructural development.
READ: Safest, regulated Cryptocurrency, Arcoin backed by U.S. Treasury securities
From a private sector standpoint, it is by taking risks that angel investors emerge, companies get seed funding, and further development is enhanced. Without this development, very few jobs will be created. Interestingly, most of the countries with the highest amount of venture capitalist investments have some of the lowest rates for risk-free assets.
How investments should be done
There is an old investment strategy known as "Carry Trade." The way it works is simple – you borrow at a low-interest rate, convert the borrowed amount into another currency, and invest in assets that provide higher rates of return in that currency. If Treasury Bills offer such high rates, "foreign investments" of this nature will not aid in the overall development of the economy. As long as the exchange rate is stable, investors get to make a killing with no value-added. This is just one of the many lapses of investing in high risk-free assets.
READ: Crypto: Popular Hedge Fund, Grayscale record best quarter ever
With the rates low, people can now invest the way investment should be done. Investors will now be forced to be creative. Consequently, this will birth even further infrastructural developments. For example, with this rate sustained, mortgage-backed securities and other forms of infrastructural funding can now take place.
Though, it is not without its own limitations, keeping the free money low is always a better option.
Fidelity Bank Plc must cover the chink in its curtains to keep rising 
Fidelity Bank Plc follows the narrative of top tier-2 banks, which have had better or easier years.
The Nigerian banking sector has consistently been one of the most profitable sectors in the Nigeria Stock Exchange market. However, in 2020, Deposit Money Banks (DMBs) have faced a flurry of impediments, which may have affected their solidity.
With reduced income from fee and commission implemented at the start of the year by the Central Bank of Nigeria, the paucity of foreign currency for international transactions, the resulting economic contraction from dire effects of the coronavirus pandemic, and the consequent operational constraints of keeping employees safe, 2020 is obviously fraught with numerous disorders for banking institutions.
---
Airtel is paying up its debts
Airtel's annual report revealed that the company has a repayment of $890 million due in May, as well as, an installment of $505 million due in March 2023.
Airtel's presence in 14 countries from East Africa to Central and West Africa would have been impossible without relevant financial investments. But, while the funds have been key to its growth in the past few years, many of its financial obligations are starting to mature quickly.
The Covid-19 pandemic has had negative economic effects on different sectors of the economy; however, the resilience of the telecom sector is evident in an increase in Airtel's income. The overall performance of Airtel increased with a revenue growth in constant currency of 19.6% in Q2 compared to 16.4% recorded in Q1, while revenue on reported basis increased by 10.7% to $1.82 billion, with Q2 revenue growth of 14.3%.
---
Unilever Nigeria Plc: Change in management has had mixed impact
9 months into the change of management, Unilever Nigeria Plc's performance in Nigeria has been largely underwhelming.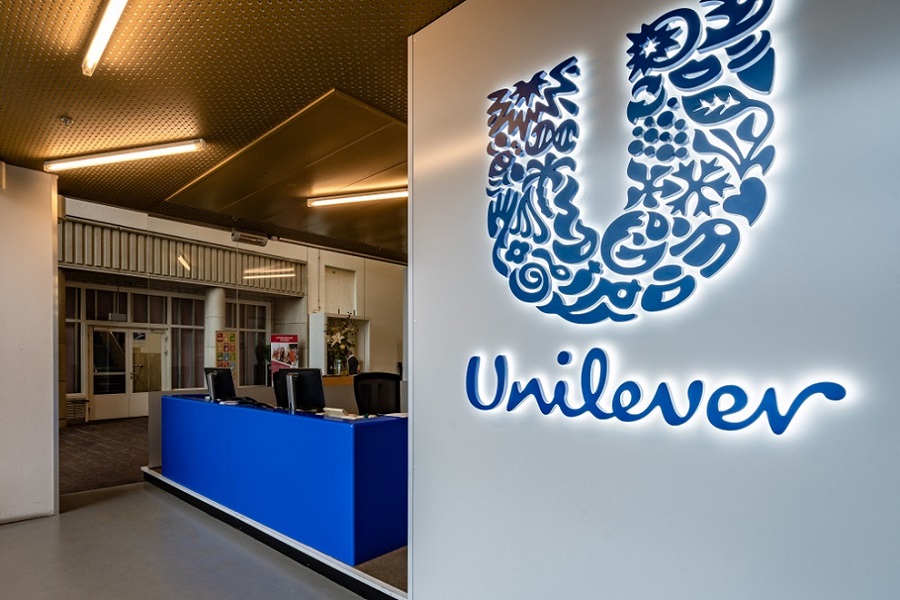 Change in the management of a company is never a walk in the park. Transitions usually take time to yield the desired results. Organizations can look to past successful managerial transitions for inspiration, but not for instruction because there is no defined playbook. The decision to replace Mr Yaw Nsarkoh, who served as the Managing Director of Unilever Nigeria Plc until the end of 2019 was plausible, but adjustments were never going to be an easy task.
Mr Nsarkoh had served as Managing Director of the company for 5 years and steered the course of its proceedings with remarkable skill up until the financial performance disaster which culminated in his resignation on November 28th, 2019.
---