#EndSARS: 10 killed by Nigerian Police since start of protests – Amnesty International
No less than 10 people have been killed by errant Police officers since the #EndSARS protests commenced, says AI.
Amnesty International has announced that the Nigerian Police Force has killed 10 persons since the anti-police brutality protests started last week against the Federal Special Anti-Robbery Squad (FSARS).
Amnesty International disclosed this on Monday evening in a social media statement. Amnesty International said: "So far, Nigerian Police have killed at least 10 people since the start of protests against callous operations of SARS."
READ: EndSARS: Ministry of Youth, Atiku and Saraki condemn police harassment, extortion
So far, Nigerian Police have killed at least 10 people since the start of protests against callous operations of SARS. #SARSMUSTEND #Nigeria

— Amnesty Int. Nigeria (@AmnestyNigeria) October 12, 2020
READ: Fire destroys Smart Card Readers at INEC, Akure ahead of gubernatorial election
Nairametrics reported that President Muhammadu Buhari dissolved the Federal Special Anti-Robbery Squad (FSARS) on Sunday, October 11th, 2020.
However, despite the announcement, Police brutality is still evident, as reports emerged of police dispersing crowds with teargas, water cannons and live ammunition.
READ: FIRS recovers N30 billion from VAIDS in 11 months
The Nigerian government has been on the global spotlight since the protests began as global entertainers have all called for an end to Police brutality in Africa's most populous nation.
#EndSARS Protest: 80 BRT buses worth N3.9 billion were destroyed by hoodlums – LASG 
The Lagos State Government disclosed that the 84 BRT vehicles destroyed by the hoodlums cost a total of about N3.9 billion.
The Lagos State Government has revealed that 27 of the burnt Bus Rapid Transit (BRT) vehicles in the Oyingbo and Ojodu Berger areas of the state cost $200,000 each, while 57 of them cost $100,000 each, all totaling about N3.9 billion.
This statement was made by the Lagos State Government on Friday, after evaluating the extent of damage made to the Bus Rapid Transit (BRT) vehicles.
READ: Arik, Dana Airlines to resume flight operations after curfew
What you should know
Few days ago, hoodlums hiding under the cover of #EndSARS protests allegedly attacked and razed the Oyingbo BRT terminal, with several buses burnt. Nairametrics reported that Primero Transport Services Ltd (PRT), the owners of BRT buses said they have lost over N100 million in 6 days due to the #EndSARS protests.
READ: Lagos Bus Service records 10 million passengers in 10 months
The State's Commissioner for Information, Mr. Gbenga Omotosho, in an exclusive interview with Punch, disclosed that:
23 big BRT buses were razed down, while 57 medium-size BRT buses were affected by the violence, which brings the total of the BRT vehicles destroyed to 80.

 

23 of the 80 BRT buses burnt by the hoodlums were at Ojodu, while the remaining  57 were at the Oyingbo area. 

 

The big buses cost around $200,000 each, while the medium-size ones cost around $100,000 each.
READ: #EndSARS: Lagos orders investigation of Lekki Toll Plaza shooting
What they are saying 
Mr. Omotosho said, "As I speak, the Governor and some of us are going around the state from one facility to the other. We are also visiting private facilities. Some of the places were the Oregun Vehicle Inspection Service office, the BRT park at Oyingbo, and the terminus at Ojodu Berger. 
"I don't know how they planned it; the hoodlums left the old buses and went for the new ones. The new ones were worth billions of naira. 
READ: Operators of BRT suspend operations on Ikorodu-TBS route
"However, the cumulative losses incurred by the state are not ready yet. But it will be mind-boggling. It came on a scale beyond belief. We know that the police have apprehended suspects."
What this means
The vehicles were purchased in dollars; So, the consistent decrease in the value of Naira is expected to edge the cost of these buses up, when denominated in Naira. 
The Lagos State Commissioner for Information, Mr Gbenga Omotosho explained that with the current foreign exchange rate, the 80 destroyed BRT buses are now valued at N3.929 billion.
#EndSARS protest: Pentecostal Fellowship of Nigeria sues for peace
Chairman of the Cross River State PFN has urged protesting youth to sheathe their sword and give peace a chance.
The Pentecostal Fellowship of Nigeria (PFN) join the list of well-meaning organizations advocating for peace in this critical time, just as the body urged the protesting youth to sheathe their sword, and give peace a chance.
The appeal comes after weeks of protests that have rocked different parts of the country. Making this vital call is the Chairman of PFN, Cross River State chapter, Dr. Lawrence Ekwok, who made the appeal in a statement made available to The Vanguard.
READ: $9.6 billion judgement: UK Court grants Nigeria stay of execution, requests $200 million payment 
What they are saying
Dr. Lawrence said, "On behalf of the entire leadership and membership of the Pentecostal Fellowship of Nigeria, PFN, (the umbrella body of all Pentecostal Churches) in Cross River State, I hereby appeal to all protesting youths in Cross River state to sheath their swords.
"I wholeheartedly feel and share in their pains that may have provoked the protests, however, have made their points loud and clear; I, therefore, appeal for restraint and call for calm and a stop to further destruction of property in the state.
READ: Ayade signs PPP agreement for $15m cocoa city project with Israeli company
"This is especially so as the public property belongs to the people of Cross River State and not to any individual whether in government or out of government, just as it will not be fair to destroy property belonging to private persons or concerns who are contributing to the development of Cross River State.
"I am confident that our well-meaning youth will heed this call even as I pray that the Lord God Almighty will bless them and intervene speedily and restore peace to Cross River State in Jesus name, Amen!"
READ: FG asks UK court for more time to appeal $9.6 billion arbitration judgement
Why this matter
The call is a step in the right direction, as it will help to reduce tension and avert looming religious, political, and ethnic crises that are capable of destabilizing the country. Therefore, it will be remarkable for other religious bodies, ethnic, and religious leaders to rise up to the challenge of condemning the arson and looting that have pervaded the nooks and crannies of the nation.
BREAKING: Lagos State reviews curfew again, now from 8pm to 6am
Governor Babjide Sanwo-Olu has once again reviewed the curfew in the state to now commence between 8 pm to 6 am.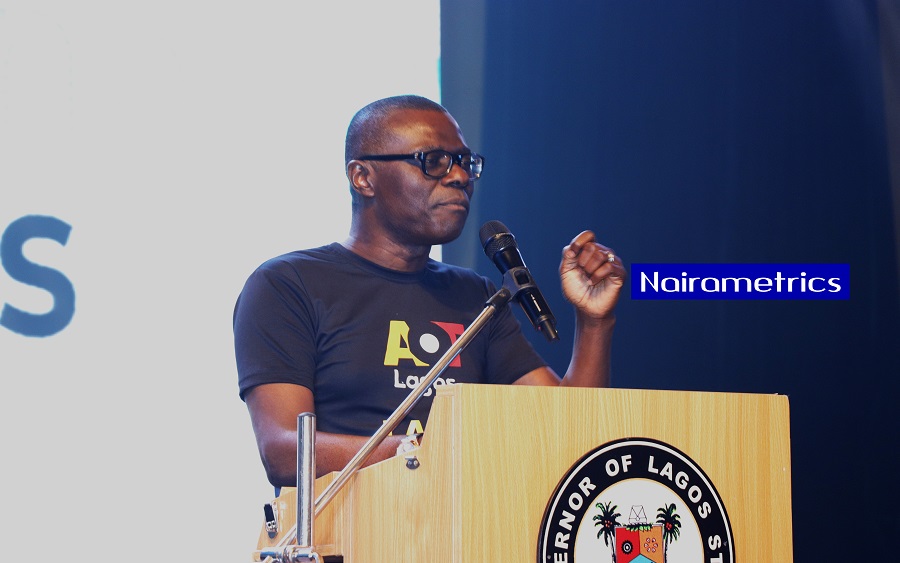 The Lagos State Governor, Babajide Sanwo-Olu, has further reviewed the curfew earlier imposed on the state to help contain the large scale violence following the hijacked #EndSARS protests against police brutality and extra-judicial killings. The curfew now starts at 8 pm and ends at 6 am daily.
This is coming 2 days after the Governor had eased the 24-hour curfew to start from 6 pm to 8 am daily.
This disclosure was made by the Lagos State Commissioner for Information and Strategy, Gbenga Omotoso, on Sunday, October 25, 2020.
The Commissioner in his statement said, "The curfew in Lagos State has been reviewed. Restriction time is now 8 pm to 6 am. Lagosians are enjoined to plan their journey times as they go about their lawful businesses. Public schools remain shut till further notice."
What this means
This new review gives Lagosians an extra 4 hours to go about their daily activities.
What to expect
The Lagos State government will keep on reviewing and relaxing the curfew, as long as the security situation does not spike again.
Details later…