Update: FG approves special salary scale for teachers
The President has also announced the increase of the years of service for teachers from 35 to 40 years.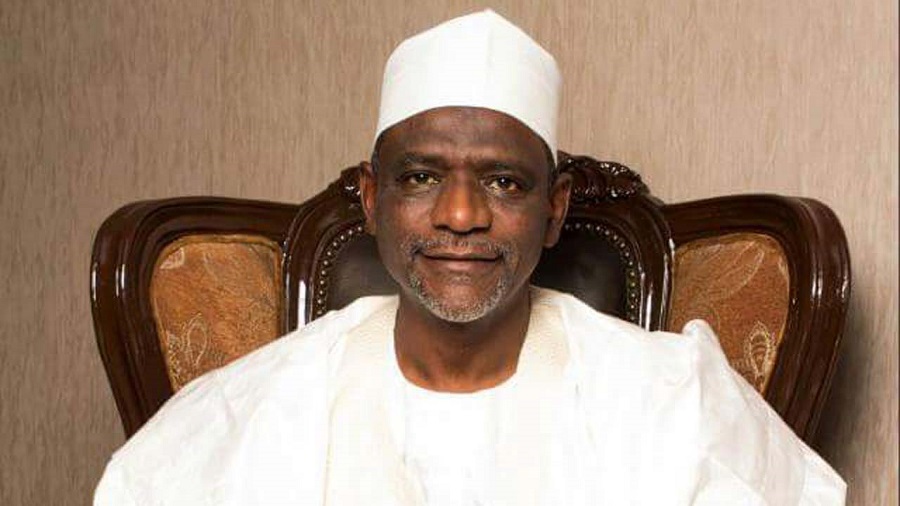 The Federal Government has announced the approval of a special salary scale for teachers across the country.
This approval is coming as part of the message and incentive by the Federal Government to mark this year's World Teachers Day, today, October 5, 2020.
READ: COVID-19: Emefiele lists 8 things that can "transform" Nigeria
This disclosure was made by President Muhammadu Buhari, who was represented by the Minister of Education, Adamu Adamu, in a speech at an event on Monday, October 5, 2020, to mark the World Teachers Day.
The President has also announced the increase of the years of service for teachers from 35 to 40 years.
The Nigerian teachers over the years have been agitating for amongst several other things increase in their retirement age, increase in salary and better welfare packages.
READ: FG clamps down on filling stations, others for faulty measuring and weighing equipment
In making the announcement at the 2020 World Teachers Day celebration in Abuja, President Buhari explained that the implementation of the new teachers' salary scheme was to encourage the teachers in delivering better services.
The president said that the special salary scale is for basic and secondary school teachers as he also increased the retirement age of teachers from 60 to 65, and the number of years of service 35 to 40.
READ:  UPDATED: President Buhari to participate in China-Africa Extraordinary Summit today
According to him, these were parts of ongoing moves by the government to revitalize and reposition the teaching profession in the country, by introducing fundamental and far-reaching changes. This is as the president said a review of teachers' development policies had revealed huge gaps in the quantity and quality of teachers at all levels of the nation's education system.
Buhari said the implementation of the new policies was to attract best brains into the teaching profession and encourage teachers in delivering better services that would produce quality students who would, in turn, contribute to national development. In his words:
The president said, "Government notes the emergency situation in our educational system with particular reference to the dearth of qualified and dedicated teachers to enhance the quality of teaching and learning at all levels of our educational system.''
READ: US supports Nigeria with $32.8 million for COVID-19, over $5billion on health in 20 years
"To address these challenge yes and set our country on the path of industrialization where our educational system will produce the needed skills and manpower, I have approved to the following;
''The reintroduction of bursary award to education students in Universities and College of Education with the assurance of automatic employment upon graduation, payment of stipends to Bachelor of Education students as well as granting them automatic employment after graduation is now a government policy.''
"The Tertiary Education Fund (TETFUND) will now fund teaching practice in Universities and Colleges of Education, special salary scale for teachers in basic and secondary schools including provisions for rural posting allowance, science teachers allowance and peculiar allowance.
READ: P&ID dispute: $200 million guarantee to FG judgment shows FG's commitment to tackle corruption-  Malami
"Special teacher pension scheme to enable the teaching profession to retain its experienced talent as well as extend teachers retirement age to 65 years and teachers service years to 40, create a career path policy for the teaching profession in Nigeria and, teachers' conversion programme and ICT training to mitigate the current dearth of qualified teachers in the school system."
Some of the other incentives approved by President Buhari, to motivate and restore the lost glory of Teachers include the building of low-cost houses for teachers in rural areas, sponsorship of teachers to at least one refresher training per annum, expansion of annual Presidential teachers and schools awards to cover more categories with outstanding winners to be considered for National Awards and National Productivity Order of Merit (NPOM) awards.
READ: NSE slaps charges on debt instruments traded on its platform
Others were prompt payment of salaries and other entitlements including consideration for the first-line charge in annual budgets, timely promotion of teachers to eliminate stagnation, provision of loan facilities, free tuition and automatic admission for biological children of teachers in their respective schools to encourage and retain them in the system.
#EndSARS: No excuse for that amount of brutality on unarmed civilians – Raila Odinga
Raila Odinga has said that there can be no excuse for the amount of brutality met on unarmed #EndSARS protesters in Nigeria.
The Former Prime Minister of Kenya, Raila Odinga says there can be no excuse for the amount of brutality on unarmed #EndSARS protesters in Nigeria and urged the African Union and Nigerian government to investigate actors of state brutality.
Mr Odinga disclosed this in a statement on Thursday afternoon, he also passed his sincere condolences to the bereaved families and wished a speedy recovery to the injured.
Statement on Police Brutality against protesters in Nigeria. pic.twitter.com/R2X8vor7oP

— Raila Odinga (@RailaOdinga) October 22, 2020
"The Police brutality and abuses that have gone on in Nigeria for the last couple of days, leading to multiple deaths and injuries of unarmed civilians are extremely worrying and unacceptable. There can be no excuse for that amount of brutality on unarmed civilians protesting misconduct on the part of the police," Odinga said.
He added that the brutality that was meted out on the protesters is a reminder of "how precarious and threatened Africa's march towards democratization, respect for rights and freedoms and the rule of law remains".
He urged that the continent needs to disembark from the politics of confrontation and violence and engage issues to resolve differences. He also called on the African Union and Nigerian Authorities to "investigate the violence and murders that have gone on and hold the perpetrators to account."
"Africa and its institutions must stand up for and condemn the brutalization of its citizens at home with the same energy and vigor it responds to the violations of its citizens abroad," he said.
#EndSARS: Tinubu says he has no investment in LCC, collects no dime from Lekki Tollgate
Bola Tinubu has denied having any investment in the Lekki Concession Company.
Former Lagos State Governor and National Leader of All Progressive Congress (APC), Bola Ahmed Tinubu, has denied having any kobo investment in the Lekki Concession Company (LCC), and as such has no dime in the funds generated at the Lekki Tollgate.
The rebuttal follows claims and allegations of his involvement in the shooting of unarmed protesters on Tuesday at the Lekki Tollgate. He was alleged to be livid from the losses made at the tollgate due to its shutdown by #EndSARS protesters; hence, the scheme to disperse protesters
READ: UK moves to seize $39 million from Ibori's lawyer over role in former Governor's case
Bola Tinubu debunked this rumor, in a telephone interview with Channels Television in the early hours of Wednesday.
In response to a question on his interest in the Lekki Tollgate, the APC leader said, "I have no dime, no kobo investment in the tollgate".
READ: Breaking: Some Nigerians mistook promptness of FG response as sign of weakness – Buhari
He also denied having any investment in the Lekki Concession Company (LCC), the firm which manages the tollgate.
Going further, he stated that he was reported to the President and initially accused of being behind the protests going on across the country; an allegation he has since denied. He refuted claims of giving the orders for the shooting of protesters at the Lekki Tollgate and questioned the logic behind the use of live arms on protesters who were unarmed.
READ: #EndSARS: Governor Sanwo-Olu clarifies "forces beyond our direct control" comment
"I will never, never be part of any carnage. I will never be part of that."
According to Tinubu, it was his intervention that that spurred Governor Babajide Sanwo-Olu to respond to the demands of the protesters.
READ: #EndSARS: Government should be given the chance to implement the demanded reforms – Tinubu
He said, "That was why he (Sanwo-Olu) set up the Judicial Commission of Inquiry. The governor has gone to the home of one of the victims to appeal to them. He has put N200m together as part of restitution and compensation for those attacked."
Backstory
There has been reported vandalization of properties allegedly owned by the former Lagos State Governor, which was fuelled by rumors he had a hand in the shooting of peaceful protesters at the Lekki Toll Plaza.
Explore Data on the Nairametrics Research Website
Hoodlums razed the Lekki Tollgate and there were also alleged attacks on Oriental hotel, Television Continental, amongst others.
#EndSARS: Ikoyi Prison on fire, as Army foils jailbreak attempt
Ikoyi Correctional Centre in the Ikoyi area of Lagos is currently on fire.
Some buildings on the premises of the Ikoyi Correctional Centre are currently on fire, as there was an alleged jailbreak attempt by inmates. The fire emanating from the facility and seen in a video posted by Arise TV led to speculations of a possible jailbreak.
📹: Scene at Ikoyi Prison in Lagos pic.twitter.com/FOgtr2OskZ

— ARISE News Feed (@ARISEtv) October 22, 2020
Senator Tokunbo Ogunbajo confirmed the incident in a telephone interview with Arise TV. He disclosed that the cause of the fire outbreak is still unknown as security operatives and other personnel at the facility have done their best to curtail the inferno and restore order. 
He emphasized that soldiers and other security operatives have arrived at the correctional facility, and there is no record of any escaped inmate, neither was there an attack from hoodlums.
According to him, the gunshots heard by neighbors, were fired to bring order and stem down unrest amongst inmates, who might want to seize the situation to escape.