P&ID dispute: $200 million guarantee to FG judgment shows FG's commitment to tackle corruption-  Malami
Nigeria's Attorney-General has said that the recent P&ID ruling shows that the country is on the right track in its anti-corruption fight.
The Attorney-General of the Federation and Minister of Justice, Abubakar Malami, has said that the UK court ruling ordering P&ID to release $200 million to the Nigerian government demonstrates the FG's commitment to tackling fraud and corruption.
This was said in a statement released by Malami on Tuesday evening after the judgment was issued by the London Court.
READ: Netflix moves against Showmaxx, introduces cheaper mobile only subscription in Nigeria, Africa
Nairametrics reported that a London Commercial Court had ordered the release of a $200 million guarantee as security to be paid to the Nigerian government in the P&ID $10 billion Arbitral Claim, as reported by the CBN in a statement.
"Nigeria's Foreign Exchange Reserves was this morning boosted by over $200Million when the London Commercial Court ordered the release of the $200Million guarantee put in place as security in respect of the execution of the much discredited P&ID $10 Billion Arbitral Claim," CBN said.
Malami stated that "We are glad having this victory in addition to multiple successes recorded so far."
READ: $9 billion case: Nigeria files new lawsuit against P&ID after new evidence emerges
He added that the recent judgment on Nigeria's cases against P&ID demonstrated an outcome of strong commitment and determination of the present Federal Government to tackle fraud, corruption, non-compliance with the due process.
Malami praised the efforts of the FG, especially due to the fact that an order for the extension of time to challenge award and agreement was essential to the court judgment that enabled Nigeria to challenge the order for cash deposit of $200m to bank guarantee.
READ: Nigeria and US Authorities battle former Enron Nigerian Subsidiary over $80 million Yacht
He also cited successes like payment of the legal cost of €1.5m in favour of the country, the Court Order to the release of bank guarantee in favour of the Federal Government of Nigeria, award of payment of €70,000 to Nigeria as further legal cost relating to the issue.
On January 31, 2017, an arbitration tribunal had ruled that Nigeria should pay P&ID, the sum of $6.6 billion as damages and breach of contract after a 2010 deal for a gas project in the Niger Delta part of Nigeria collapsed. The pre and post-judgment accrued interest of 7% has seen the amount standing against Nigeria, rise to almost $10 billion, an amount that would have caused a serious dent on the country's external reserve.
Nigerian states generate N1.31 trillion IGR in 2020 as Lagos dwarfs others
The 36 states and the Federal Capital, generated a sum of N1.31 trillion as Internally generated revenue (IGR) in 2020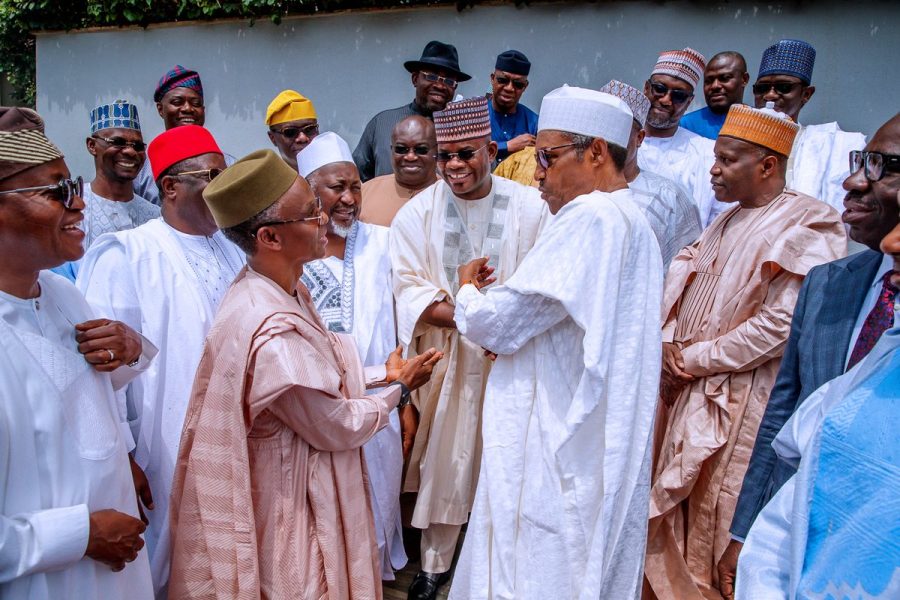 The 36 states and the Federal Capital Territory generated a sum of N1.31 trillion as Internally generated revenue (IGR) in 2020. This was contained in the state IGR report, which was recently released by the National Bureau of Statistics (NBS).
According to the report, the states' IGR declined by 1.93% from N1.33 trillion, recorded in the previous year to N1.31 trillion in 2020. It however increased by 11.7% compared to N1.69 trillion recorded in 2018.
The decline may be due to the effects of the covid-19 pandemic on the various states of the federation, as they were forced to implement lockdown protocols to curb the spread of the disease in the country.
Highlights
States generated N1.09 trillion from taxes in the year 2020, accounting for 83.3% of the total IGR received in the year.
Tax revenue also declined, when compared to N1.11 trillion collected in the previous year. This represents a 2.25% decline year-on-year.
Lagos State recorded the highest Internally Generated Revenue of N418.99 billion, accounting for 32.1% of the total and closely followed by Rivers State with N117.19 billion.
Others with the highest IGR in 2020 include Abuja (N92.06 billion), Delta (N59.73 billion), and Kaduna (N50.75 billion).
Kebbi State recorded the highest year-on-year growth of 87.02%, closely followed by Ebonyi at 87.3%. Oyo State grew its IGR by 42.23%, Borno (41.63%), while Katsina grew by 34.16%.
On the flip side, Benue State recorded the highest year-on-year decline of 41.38%, followed by Sokoto State, which dipped by 37.93%, Kwara (36.03%), Jigawa (32.95%), and Ogun State (N28.44%).
A cursory look at the data shows that the States recorded the highest quarterly IGR in the first quarter of the year, before the covid-induced lockdown in March 2020. It however dipped significantly by 25.53% to stand at N269.88 billion in Q2 2020.
States generated a sum of N338.57 billion in Q3 2020 and then recorded a marginal decline in Q4 2020 to stand at N335.25 billion.
Lagos dwarfed others
Lagos State recorded the highest internally generated revenue in 2020, having made N418.99 billion, accounting for 32.08% of the total states' IGR recorded in the period under review.
It is no surprise that Lagos State makes this much revenue as it is regarded as the commercial hub of Nigeria.
According to the data from NBS, Rivers State is a distant second on the list with N117.19 billion as IGR, representing 8.97% of the total, while the Federal Capital Territory, Abuja followed closely with N92.06 billion, representing 7.05% of the total recorded in the year.
Others on the list include Delta State (N59.73 billion), Kaduna State (N50.77 billion), Ogun (N50.75 billion), and Oyo State with N38.04 billion.
Kebbi, Ebonyi boosted revenue by over 80%
Kebbi State and Ebonyi State grew their internally generated revenue by over 80%, with Kebbi recording 87.02% growth in IGR to stand top on the list of states with the highest growth rate; followed closely by Ebonyi State with 82.3% growth in IGR to stand at N13.59 billion.
Oyo State grew its IGR by 42.23%, Borno (41.63%), Katsina (34.16%), and Gombe (25.5%).
Meanwhile, 18 out of the 37 states of the federation recorded a decline in IGR in 2020, a list led by Benue State, having dipped its annual IGR by 41.38%, followed by Sokoto with 37.93%, Kwara (36.03%), Jigawa (32.95%), and Ogun State with a decline of 25.44%.
What this means
The decline in states' internal revenue was caused by the pandemic which struck earlier in 2020, disrupting economic activities in the country.
Nigeria recorded a recession in the third quarter of 2020, after a consecutive economic contraction, recorded in Q2 and Q3 2020.
It, however, recovered from the recession in the fourth quarter. It is therefore hoped that as economic activities resume fully in the country, the states will be able to boost their revenue in the short-to-medium term.
Lack of vaccine access will reduce Africa's economic growth compared to rest of world – IMF
IMF forecasts that Nigeria is expected to grow by 2.5% in 2021 and 2.3% in 2022.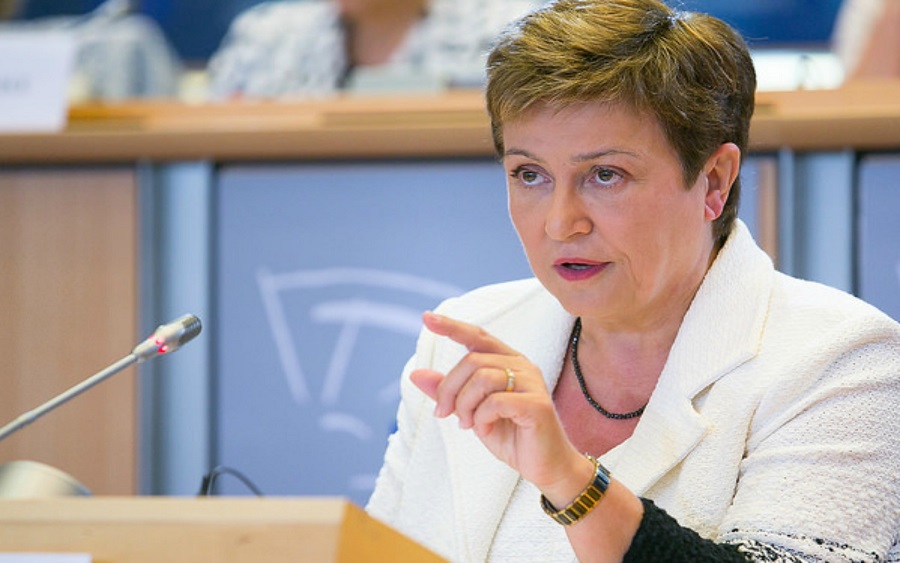 The International Monetary Fund (IMF) has stated that a continued lack of access to vaccines will see Africa's projected growth at 3.4% compared to the rest of the world at 6%.
The IMF disclosed this in its Regional Economic Outlook for Sub-Saharan Africa, April 2021, which was published on Thursday.
What the IMF said
Despite turning out better than expected, growth in 2020 is estimated to have been the worst on record at –1.9 %, leading to a sharp spike in poverty.
In 2021, the region's economy is expected to resume expansion at 3.4%, weaker than the 6% for the rest of the world, amid a continued lack of access to vaccines and limited policy space to support the crisis response and recovery.
Macroeconomic policies will in many countries entail some difficult choices. Saving lives remains the first priority, which will require access to affordable vaccines, ensuring that the logistical and administrative prerequisites of vaccination rollouts are in place, targeted containment efforts, and added spending to strengthen local health systems.
The IMF urged that African leaders needed to create more fiscal space and implement transformative reforms to unlock economic growth. These include mobilizing domestic revenue, strengthening social protection, promoting digitalization, and improving transparency and governance.
The body added that the need for reforms is to reduce debt and find a sustainable footing which would be a catalyst for longer-term growth and provide opportunities for the region's new job seekers.
On growth projections
IMF forecasts that Nigeria is expected to grow by 2.5% in 2021 and 2.3% in 2022.
South Africa is expected to grow by 3.1% in 2021 and 2.0% in 2022.
Kenya is expected to have higher growth at 7.6% in 2021 and 5.7% in 2022.
Meanwhile, Ghana is forecasted to grow by 4.6% in 2021 and 6.1% in 2022.
In case you missed it
Nairametrics reported earlier this month that the International Monetary Fund had lifted its global growth outlook to 6% in 2021 (0.5% point upgrade) and 4.4% in 2022 (0.2 percentage point upgrade), after an estimated historic contraction of -3.3% in 2020, due to the effects of the COVID-19 pandemic.
Nairametrics | Company Earnings
Access our Live Feed portal for the latest company earnings as they drop.