Oil prices drop on growing fears of oversupply
Oil futures fell precipitously on Wednesday amid mounting fears of oil demand recovery.
Crude oil prices dropped lower at Asia's trading session on Wednesday. The price plunge in the hydrocarbon commodity is attributed to oversupply fears, as U.S. refineries are beginning to shed labor force.
Brent oil futures dropped 1.17% to $40.55 by 4.57 GMT and WTI futures were down 0.78% to $38.98.
Significant sell-offs in Tuesday's trading session continued to weigh down today's trading session, as West Texas Intermediate dropped below $40/barrel, with both major crude oil benchmarks losing more than 3% in the past two days.
READ: Investor moves $133 million worth of Bitcoins, suspected from Coinbase
The major catalysts driving the price of crude include poor economic forecasts for future demand amid the COVID-19 pandemic and continued fears that the oil market is saturated.
Data from the American Petroleum Institute (API) on Tuesday showed a draw of 831,000 barrels, as against an expected build of 1.4 million barrels, for the week ending Sept. 25, and following the previous week's build of 691,000 barrels.
However, this was insufficient to hold back the fall in prices.
READ: NNPC to support alternative energy initiative by deploying CNG plants across the country
Also, Marathon Petroleum Corp, the biggest refiner in U.S., is considering widespread job cuts in helping its bottom line. Marathon officials are "communicating with our employees about measures we announced earlier this year to strengthen Marathon Petroleum for short-term and long-term success," a spokeswoman said in a statement, according to Reuters.
Stephen Innes, Chief Global Market Strategist at AxiCorp, also gave insights on the oversupply fears prevailing in the energy market, by saying:
"Oil futures fell precipitously on Wednesday amid mounting fears the oil demand recovery in the United States, the world's biggest oil consumer, could slow due to Covid-19 cases' resurgence in New York, which could lead to stricter mobility restrictions in the economic powerhouse North Eastern corridor.
READ: Gas is the new petrol – FG to Nigerian car owners
"Oil pared some of the losses after the American Petroleum Institute (API) reported a decline in the domestic crude stockpiles, which could temporarily bandage over the oil price hemorrhaging."
However, the oil complex will remain super sensitive to any adverse healthcare or lockdown headline concerns.
Oil supply feared to drop by 3%, as new cases of COVID-19 infections increase
Growing concern that oil supply could fall by 3% continues as a result of increasing cases of COVID-19 in the US and Europe.
There is a growing concern that oil supply will fall by 3%, escalating last week's losses as a result of growing cases of COVID-19 in the United States and Europe.
This has raised worries about the market conditions – the demand and supply of crude oil. The United States reported its highest number of new coronavirus infections in two days – Saturday inclusive, while in France, new cases hit a record of more than 50,000 on Sunday, underlining the severity of the outbreak.
On the supply side, Libya's National Oil Corp on Friday ended its force majeure on exports from two key ports and said production would reach 1 million barrels per day (bpd) in four weeks, a quicker ramp-up than many analysts had predicted.
OPEC+, a grouping of producers including the Organization of the Petroleum Exporting Countries (OPEC) and Russia, is also set to increase output by 2 million bpd in January 2021, after cutting production by a record amount earlier this year.
What you should know
Recently, Nairametrics reported that the oil prices had continued to decline as a result of worsening COVID-19 pandemic cases which are threatening to bring more restrictions on movement and consumption and ultimately hit demand for crude products.
What they are saying
According to Avtar Sandu, Senior Manager of Commodities at Phillip Futures in Singapore, "New barrels of Libyan oil come at a time when the crude oil market had just faced the disappointment from the recently concluded OPEC+ ministerial panel, when the organization made no new policy proposals."
Last week, Russian President, Vladimir Putin, indicated he may have to agree to extend OPEC+ oil production reductions if that could be beneficial in stabilizing the market.
Crude oil prices close lower W/W, oil traders wary
Both oil contracts suffered heavy losses as reports from U.S oil rig count gained up to 211 from last week's level of 205.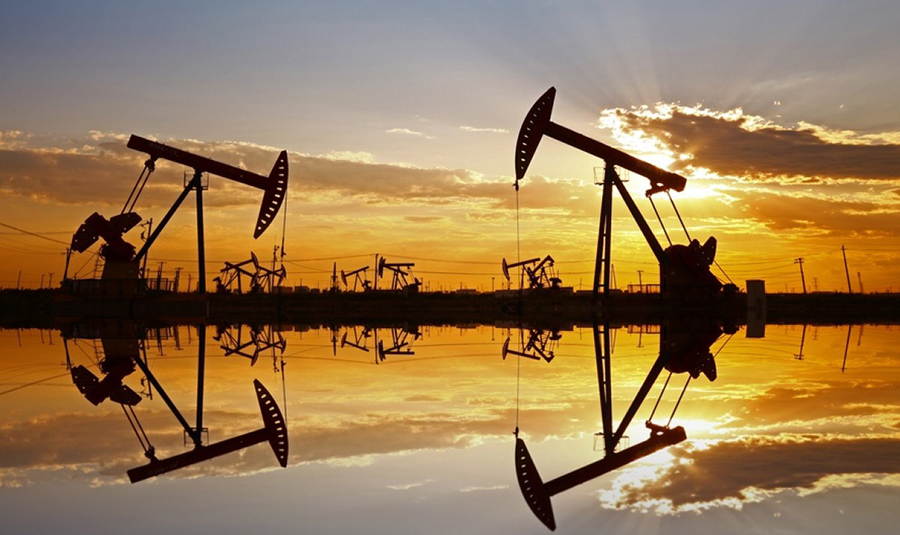 Crude oil prices ended W/W on a bearish note. The slide is significantly attributed to the soft demand in gasoline, as COVID-19 restrictions in certain emerged markets began to take its toll on crude oil demand.
New York-traded West Texas Intermediate futures settled at $39.85 per barrel. For the week, West Texas Intermediate dropped 2.5%.
Not forgetting the British traded oil contract, Brent crude settled at $41.77.
Both oil contracts suffered heavy losses as reports from U.S oil rig count gained up to 211 from last week's level of 205.
Oil rigs, indicators of future production have steadily climbed since the week ended Sept 4, when they stood at 180.
READ: OPEC predicts a deeper drop in global oil demand, based on serious coronavirus challenges
Adding to the weight on the market were estimates that Libyan oil output, mostly offline since January, had risen to 500,000 barrels per day and will likely grow further by October end.
In an explanatory note to Nairametrics, Stephen Innes, Chief Global Market Strategist at Axi, gave key insights on moves made by OPEC+ to keep pricing in check, as the virus negatively affects the fragile energy market.
READ: U.S dollar posts best monthly gains in 14 months
"One would have to assume OPEC+ decision will depend on the price/curve shape outcome for November. Traders remain unwavering that OPEC will continue to defend the downside for oil prices via a more calibrated monthly market evaluation and inventory management approach.
"OPEC hopes to tighten near-term balances push spot prices higher than 'forward prices', the elusive backwardation, encouraging inventory draws.
READ: Oil prices drop, currently on anemic demand
"My view is until this unambiguously occurs, OPEC will cover the markets back. Positively for OPEC compliance concerns, all the push pump-happy members appear to follow the compensation principles."
Explore Data on the Nairametrics Research Website 
What to expect
In the days ahead, crude oil prices are expected to be range-bound, as oil traders are now focusing on the most important election coming up in the world's largest economy in about two weeks' time. That said, crude oil prices will continue to be influenced by the outcome of the newly registered COVID-19 vaccine.
Nigeria's $1.5 billion steel plant set to produce 1 million MT of steel annually
Nigeria nears steel independence as $1.5 billion steel plant in Kaduna is set to produce 1 million MT of steel annually.
The Federal government of Nigeria has disclosed that it is expecting an annual output of one million metric tonnes of steel from its $1.5 billion steel plant in Kaduna.
This was disclosed by the Minister of Finance, Budget and National Planning, Mrs Zainab Shamsuna Ahmed while inspecting the steel plant facility at the African Natural Resouces and Mines Limited in Kaduna.
READ: Why Ajaokuta Cannot Make Steel
READ: CBN restricts forex for milk import to Nestle, Chi, Friesland, 3 others
According to The Punch, Mrs Zainab Ahmed during the inspection of the facility said that the $1.5 billion steel plant which is now nearing completion, would produce one million metric tonnes of steel annually. She emphasized that the facility is critical to the nation as it is tactical to the looming steel revolution in Nigeria.
READ: Maize Scarcity: Premier Feeds, Crown Flour, 2 others import 262,000MT of Maize
What you should know
The $1.5 billion steel plant built by African Resources and Mines Limited, a subsidiary of African Industries Group (AIG) is at an advanced stage of completion.
The plant which is billed to commence the first phase of production in the mining of Iron ore, and production of Direct Reduced Iron in a matter of months is expected to produce one million metric tonnes of steel annually.
(READ MORE:FG to provide support to Aviation investors)
Why this matters
This development is expected to resuscitate Nigeria's steel industry which has been lifeless for a while, and help put an end to the importation of steel in Nigeria. This will also reduce the pressure on the Nation's foreign reserve, and bolster the foreign reserve of the country.
It is expected to boost domestic steel production and attract foreign investors' participation in the industry, especially auto producers around the world.
However, the facility will create employment opportunities for Nigerians both directly and directly and indirectly.
READ: House of Representatives oppose concession of Ajaokuta Steel Plant
What they are saying
Alok Gupta, the Group Managing Director of AIG, said the firm would be mining iron ore to produce direct reduced iron, which would enable the company to produce higher-grade steel more efficiently.
He explained that the investment by the company in the Nation's steel industry will dramatically increase domestic production, and this will have multiple effects on the Nigerian economy.
READ: CBN moves to reduce cassava derivatives import worth $600 million  
READ MORE:FG slashes 2020 budget by N318 billion, sends to NASS
The Minister of Finance emphasized that the recent investment in the steel industry by AIG which is about to yield gains both for the company and the economy will attract the auto industries of the world to come into Nigeria and produce cars in Nigeria for Nigerians, and other countries in West Africa.
READ: Kachikwu advocates refineries repair as petrol landing cost reaches N180 per litre
Bottomline
The investment of AIG in the steel industry is expected to drive the country towards steel independence, and pave the way for Nigeria's steel revolution and the development of the automobile industry in the nation.
Explore Data on the Nairametrics Research Website
Download the Nairametrics News App