Despite COVID-19, top Nigerian Banks declare N36.7 billion dividends
Five of the six top banks in the country, all declared half-year dividends out of profits earned in the first half of the year.
Some of the biggest commercial banks in Nigeria declared dividends of N36.7 billion in interim dividends in the first half of the year as the nation grapples with the economic consequences of Covid-19.
According to information gathered by Nairametrics Research, five of the six top banks in the country, all declared half-year dividends out of profits earned in the first half of the year. The banks reported a profit after tax of N348.7 billion in the first half of 2020 up from N344 billion the same period a year earlier.
Zenith Bank one of Nigeria's largest banks proposed dividends of N9.4 billion out of profits of N103 billion the largest of the pack. GTB the second most profitable bank declared N8.8 billion out of its N94 billion profits. In total, dividend payouts of the 5 big banks totaled 10.5%. FBN Holding did not declare dividends.
READ: Nigeria's tier-1 banks pay N29.8 billion worth of taxes in Q1 2020
Disconnect with the economy?
Contrary to expectations Nigerian banks have declared huge profits as the wider economy battle with arguably the worst economic crunch since independence. Globally bank profits have declined, mostly due to higher loan loss provisioning and expectation of high credit losses due to the impact of economic lockdowns on loan repayments.
In the US, six of its giant banks cut about $35 billion from their profits as they anticipate an increase in loan defaults. In South Africa banks have also cut profits as they expect a significant increase in loan losses. As banks around the world cut profits, so did dividend payouts halt. But Nigeria is a stark exception.
READ: Zenith Bank, Unilever, Okomu Oil record losses as investors lose N39.2 billion
Help from the Apex Bank
In Nigeria, banks reportedly cut a deal with the Central Bank to defer taking impairment on some loans effectively allowing them rake in significantly higher profits for the year. Despite the deals cut with the CBN, the top 6 banks (including FBN Holdings, owners of First Bank) saw their loan losses more than double in the first half of the year compared to 2019.
Loan losses rose to N92 billion in the period ending June 2020 compared to N45.4 billion in the same period in 2019. FBN Holdings and Zenith Bank reported the most loans with N30.6 billion and N23.9 billion. Despite the losses, banks still reported higher profits on the back of a significant reduction in interest expenses, another benefit from CBN policies.
READ: Covid-19: Unilever Nigeria suffers 40% revenue loss
Since the central bank forced down interest rates on savings deposits banks have taken advantage, cushioning the drop in interest revenues emanating from a reduction in new loans. While gross interest income dropped, interest expenses dipped even further filtering into higher profits.
Banks have also recorded an uptick in deposit this year despite the increase in CRR debits.
In a nutshell, cheaper deposits led to a boost in profits
Banks also saw a boost in profits driven by a revaluation of the foreign currency positions another factor helped by the devaluation of the naira, another CBN monetary policy.
The banks have had a breather this year and as they did in 2016 are fairing better than the economy. Data from the National Bureau of Statistics also buttresses this. As the economy suffered a 6.1% contraction, financial institutions grew by 28.41% in the second quarter of the year.
The banking index on the Nigerian Stock Exchange is also up 3.5% month to date.
READ: Zenith Bank's Profit After Tax in H1,2020 rises by 16.8% to N103.8 billion
Optics: The spate of loan losses recorded so far this year, despite the deferment in provisioning of some loans portents a deeper problem that could come back to bite banks sooner rather than later.
Critics of the banking sector operations will once again point to the disconnect between the real sector and the financial sector as yet another major example of banks profiting at the expense of the larger economy.
By paying dividends banks are sending a message to the economy that all is well with their finances and do not require any policy assistance from the CBN.
It also begs to wonder why banks cry foul whenever their accounts are debited with CRR sequesters.
Access Bank moves to acquire BancABC Botswana
The Nigerian bank would buy just over 78% of BancABC Botswana for an undisclosed cash amount of about 1.13 times the book value plus a two-year deferred payment.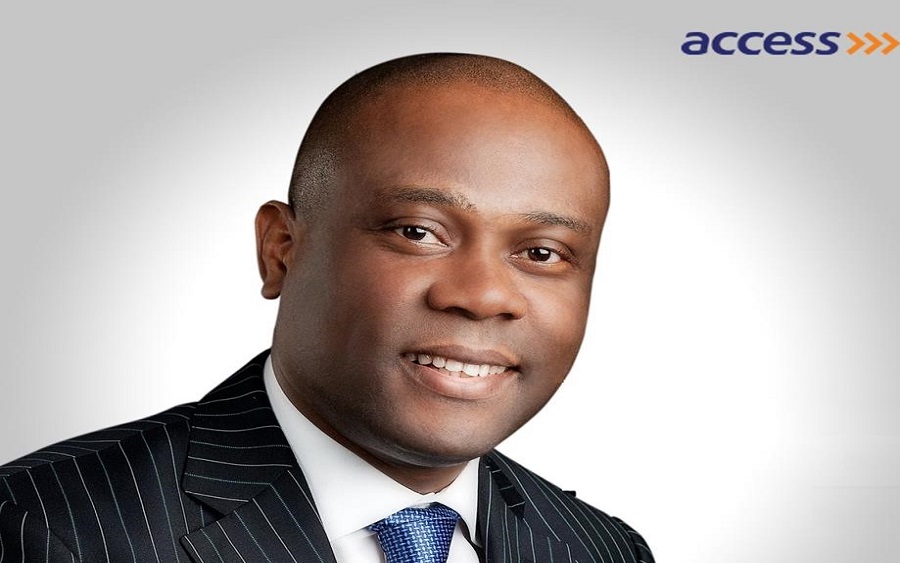 According to a memo published today, Access Bank, Nigeria's largest lender, has agreed to buy a majority stake in African Banking Corporation of Botswana for cash, only a month after buying a South African bank.
Stagflation and dollar shortages in Nigeria have frustrated industries and shrunk the lending sector, prompting Access Bank to extend across the African continent. Atlas Mara said in a statement on Monday that the Nigerian bank would buy just over 78% of BancABC Botswana for an undisclosed cash amount of about 1.13 times the book value plus a two-year deferred payment.
Access Bank now has a presence in ten African countries thanks to the agreement with ABC Holdings, a local subsidiary of Atlas Mara, a London-listed company. It should be completed by the end of the second quarter.
Herbert Wigwe, the Chief Executive Officer of Access Group, told the public that the company is focused on growth. "We remain committed to a focused and deliberate expansion strategy in Africa, which we believe will generate solid, long-term returns," the bank said.
According to Access Bank, BancABC is Botswana's fifth-largest bank, with a strong retail loan portfolio and plans to expand into corporate and small-to-medium-sized business lending. Nigerian lenders have been looking for new ways to increase profits in the face of slowing domestic inflation, falling government bond yields, and an increase in restructured loans as a result of the COVID-19 pandemic.
In March, Access Bank paid $60 million for a majority stake in South Africa's Grobank, making it the first Nigerian bank to enter the country. It has also recently signed agreements in Zambia and Mozambique. Access Bank is restructuring into a holding firm to drive its international growth with more than $16 billion in reserves and an emphasis on corporate and retail banking.
How API fintech startups are driving access to financial data across Africa – CEO, Mono
In an interview with Abdulhamid Hassan, CEO of Mono HQ, a fast-rising API fintech startup, we got to understand how their services are beneficial.
In recent times, we have seen APIs grow from just a curious term among tech enthusiasts to become a core to many businesses. API's have been highly valuable to developers and businesses because it acts as a communication channel between two services.
In Nigeria, API fintech startups have made a tremendous impact in the fintech space with the rise of API startups like Mono, Okra, and Onepipe that are building Africa's API infrastructure for institutions and third-party companies for different purposes. These startups have garnered investors in a very short period of operation.
Why API startups?
An API makes it easier to integrate applications and services as it facilitates communication between them. APIs allow businesses to create ecosystems around their operations. Today, they are responsible for connecting people and systems thereby enabling the creation of a better user experience by simplifying access to information.
For example, instead of building its own mapping and payment services, Uber was able to leverage public APIs like Google Maps and a payment gateway and then deliver them in a mobile application that ended up changing the entire transportation industry across the globe.
Why open banking is important
Open banking is a banking practice that provides third-party financial service providers open access to consumer banking, transactions, and other financial data from banks and non-bank financial institutions through the use of application programming interfaces (APIs).
Since fintech startups are fundamentally focused on providing financial solutions, they need access to financial data to continually create new solutions and also prove their value to prospective users. Open Banking provides the opportunity in the form of convenient access to financial data and services for them to scale up their customer base and products.
However, open banking also poses security threats such as data breaches due to poor security, the potential for a malicious third-party app to clean out a customer's account, or insider threats from financial institutions that have become relatively widespread as more data becomes interconnected.
In an interview with Abdulhamid Hassan, CEO of Mono HQ, a fast-rising API fintech startup, we got to understand what they do and how their services are beneficial.
What was the inspiration for founding your startup?
The inspiration behind founding Mono came in a conversation between myself and Prakhar. We had just realized how difficult it was to find a service that could put all our financial accounts in one place so we could see them at the same time. There's nothing quite like relating directly to a problem because it means you have first-hand knowledge of the difficulty it presents. We decided to build an app that could power account linking, and that's how we walked into founding Mono.
What does Mono do and what sets you apart from other fintech startups?
Mono builds APIs and infrastructure that makes it easy for developers and businesses to create better experiences for their users. Our APIs act as a conduit to enable these businesses to access data and financial accounts. We don't think of ourselves as a fintech startup, we're more a data company that makes innovation possible. Today, it's mostly fintech companies that we support with our user identity/account verification, statement collection, and direct debit services. Tomorrow, it could be Edtech or health tech.
What problems are you trying to solve in Nigeria and Africa?
Today, in Nigeria, there are lots of companies with products that require their customers' financial data to function. Banks don't have public APIs for businesses and developers to consume. Without this information, services that provide value to customers cannot be delivered optimally. But now, through our APIs, people are able to securely link their financial accounts, share their bank data like statements, transactions, and balances in seconds with other businesses.
Businesses are also able to verify the identity and account information of their users and more. With this infrastructure and these insights, businesses can provide better services and experiences for their customers, mitigate identity fraud, and even create new products off the back of these possibilities.
So, we're solving the problem of inaccessibility to data and financial accounts, and enabling businesses to innovate and build for their customers.
Do you believe Nigeria is truly ready to adopt an open banking system?
We believe that while Open Banking is a fairly new financial practice in Nigeria, its adoption is spreading rapidly. This innovation can grow to make the adoption necessary, rather than something the financial system in the country has to be ready for.
What would be the role of API companies such as yourself in encouraging open banking in Nigeria?
Apart from powering more businesses in the African ecosystem to create endless possibilities and personalized experiences for the everyday user, our role is also to be an example of upheld data and privacy ethics.
What are your plans for expanding into other African markets?
Mono started out in Nigeria, but our mission is to power the internet economy in Africa. Our expansion plans see us moving into Ghana and Kenya, first to understand each market and the ways that Mono's services can solve their problems, and then establish ourselves there.
Bottom line
Since APIs are an effective way to enable the digital transformation of businesses, the ability for businesses to innovate and become early adopters of API services is the key to success and this will allow companies to move into new markets that they may never have considered.
Nairametrics | Company Earnings
Access our Live Feed portal for the latest company earnings as they drop.