CBN reviews minimum interest rates on savings deposit to 1.25%
With inflation rate at 12.8%, this is almost like paying banks to keep the money for you.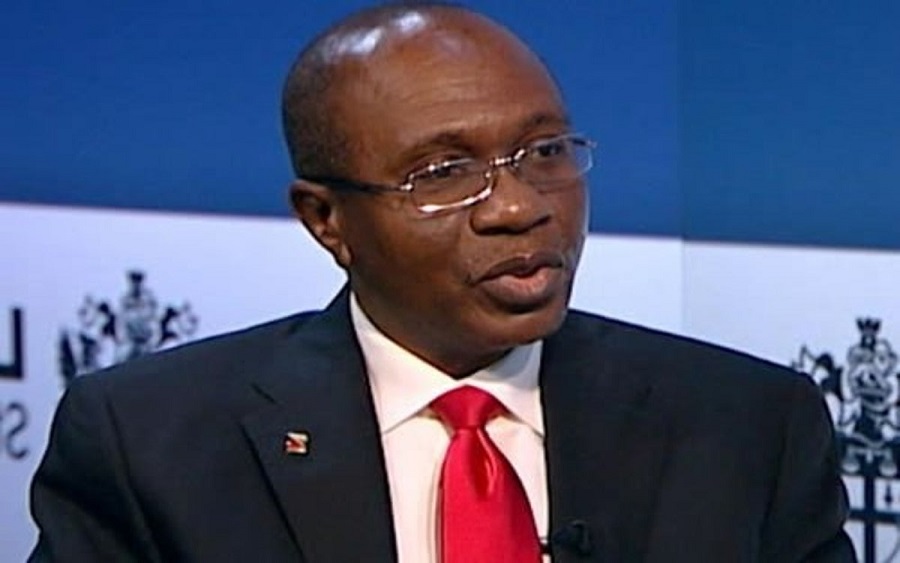 The Central Bank of Nigeria (CBN) has instructed deposit money banks in Nigeria not to pay less than 1.25% in interest on savings deposit accounts.
This was contained in a circular seen by Nairametrics and dated August 31, 2020. Excerpts of the circular read as follows;
"In line with recent market developments, the Bank has reviewed the minimum interest payable on savings deposits as provided in its Guide to Charges by Banks, Other Financial and Non-Bank Financial Institutions issued in December 2019.
"Consequently, all deposit money banks are hereby informed that effective September 1, 2020 interest on local currency savings deposits shall be negotiable subject to a minimum of 10% per annum of Monetary Policy Rate."
READ: CBN's Emefiele explains why banks restructured N7.8 trillion loans to customers
Context:  The Monetary Policy Rate (MPR) is the rate at which the CBN lends money to banks. It is a benchmark rate for lending in the financial services sector. MPR is currently 12.5%. Savings deposit rates are default rates banks pay customers for keeping their money in the banks. According to people familiar with CBN rate applications, the rate used to be 30% of MPR but has now been reduced further by the CBN. The savings deposits rate is mostly overlooked by Nigerians due to its historical low rate. CBN websites put the rate at about 3%.
READ: Experts laud Google's decision to offer banking services 
What this means: When you keep money in your savings deposit accounts you will be paid at least 1.25% per annum by banks. When you consider that inflation rate is 12.8%, then this is almost like paying banks to keep the money for you.
Get relevant financial data from Nairalytics
CRR: Banks suffer N917.5 billion debits in latest CBN action
The central bank debited Nigerian banks N917.5 billion last week in its latest CRR action.
Nigerian banks suffered a total of N917.5 billion in new CRR debits from the Central Bank of Nigeria. Reliable sources inform Nairalytics Research that the latest debits occurred in the week ended October 23rd, 2020.
The cash reserve requirement is the minimum amount banks are expected to leave retained with the Central Bank of Nigeria from customer deposits. In January, the CRR was increased by 5% to 27.5% by the CBN Monetary Policy Committee (MPC) who explained that the decision was intended to address monetary-induced inflation whilst retaining the benefits from the CBN's LDR policy.
READ: CBN says 17 banks to restructure over 32,000 loans
READ: Union Bank suffers N188 billion in CRR debits as at June 2020
From the data, Zenith Bank topped the list with N285 billion followed by UBA with N160 billion. The rest of the FUGAZ, Access, FBN, and GTB were debited N140 billion, N95 billion, and GTB N55 billion respectively. The FUGAZ also suffered a N1.9 trillion debit in CRR sequesters in the second quarter of 2020 (April – June) alone.
READ: Nigeria's forex devaluation timeline – 2020
Nigeria's central bank has since 2019 debited Nigerian banks a chunk of their deposits as part of a mutually inclusive cash reserve requirement (CRR) and Loan to Deposit Ratio policy that is targeted at coercing banks to lend more to the private sector.
READ: CBN reviews minimum interest rates on savings deposit to 1.25%
Last month, Nairametrics reported that the CBN now holds a total of N6.57 trillion in CRR debits from the nation's top 5 banks a whopping 43% higher than the N4.58 trillion held in March and more than double the N3.5 trillion CRR debits as of December 2020. CRR debits in the third quarter of 2020 will be revealed when banks release their results in the coming days and weeks.
READ: Nigeria's telecom sector posts double digit growth of 18.1%, manufacturing, others contract
Meffynomincs: CBN under the leadership of Godwin Emefiele has deployed several heterodox policies as it strives to stimulate the economy and manage the exchange rate crisis in the absence of strong fiscal support.
Interest rates on fixed deposits and money market instruments have fallen to single digits despite the galloping inflation rate.
Last month, the CBN monetary policy committee admitted it was no longer combating inflation but will direct its policies towards stimulating lending to the private sector hoping this will spur local production.
This policy has placed banks in the crosshairs with the Apex bank exposing them to CRR debits if they cannot use customer deposits to spur lending.
#EndSARS: Access Bank announces N50 billion interest-free facility for businesses
Access Bank Nigeria Plc has announced plans to offer N50billion interest-free credit facility to individuals and businesses. 
Access Bank Nigeria Plc. has announced N50 billion in support of Nigerians through interest-free loans and grants to support communities, the youths, and micro, small and medium-sized businesses.
READ: Access Bank gets regulatory approval to become a Holding Company
READ: Banks lay-off 2,477 staff during lock-down
This information was disclosed by the bank through its official LinkedIn page. 
The bank's official statement read thus,
"Now more than ever, we remain committed to our purpose of impacting lives positively. In light of the recent occurrences, we will be supporting Nigerian businesses with 50 Billion Naira interest-free loans and grants. Watch this space for more information."
READ: Access, GTBank, two others pay PWC & EY N1.5 billion as Audit fees in H1 2020 
Why it matters
The impact of the pandemic, coupled with the hijacked #EndSARS protests that led to the looting of businesses and destruction of properties has thrown so many Nigerians into debts.
READ: $70 billion per annum will be needed to tackle pandemic induced poverty – World Bank
READ: WTO DG: US, EU divided over Nigeria's Okonjo-Iweala and South Korea's Yoo
This show of support from Access Bank will help alleviate and stimulate economic activities, as well as produce many positive multiplier effects on the economy.
READ: #EndSARS: Popular hacking group, Anonymous allegedly hacks Nigerian Govt. websites
CBN reviews appointment requirements for CCOs in Banks
The CBN has reviewed the appointment criteria for CCOs in Merchant Banks and Regional Banks.
The Central Bank of Nigeria (CBN) has reviewed the appointment criteria for Chief Compliance Officers in Merchant Banks and Regional Banks (Commercial and specialized).
This is according to a circular issued by the apex bank dated October 9, 2020, and signed by its Director of Financial Policy and Regulation Department, Kevin Amugo.
READ: CBN has rolled out new anti money laundering penalties that should get any banker worried
According to the latest notice, Merchant banks and Regional banks are hereby granted dispensation to appoint CCOs on a grade not below an Assistant General Managers. However, the CCOs will report directly to the ECO of the financial institutions who have sole responsibility for compliance matters in the bank.
READ: CBN to "reduce" savings rate to 1% declare OMO bills as "Poison"
Backstory
This latest action by the CBN is the sequel to consultations and engagement with stakeholders emanating from its earlier circular referenced FPR/DIR/GEN/CIR/06/004 of September 28, 2016, in which the tentative requirements for Executive Compliance Officers and Chief Compliance Officers of deposit money banks were mooted.
(READ MORE:CBN moves to ring-fence Disco collections)
Meanwhile, the requirements and responsibilities of Executive Compliance Officers remain as earlier communicated in the circular dated 28 September 2016.
A part of the recent circular signed by Mr. Kevin read thus,
READ: CBN grants approval for banks to debit accounts of loan defaulters 
"Further to the circular referenced FPR/DIR/GEN/CIR/06/004 of 28 September 2016 on the appointment of Executive Compliance Officers (ECO) and Chief Compliance Officers (CCO) of deposit money banks, the CBN has, after due considerations and presentations by stakeholders on the size, structure, operation, and dynamics of classes of operators in the sectors reviewed the requirements for the appointment of Chief Compliance Officers."