CBN's Emefiele explains why banks restructured N7.8 trillion loans to customers
CBN had granted a temporary suspension on loan interests and repayment on principal debts.
While answering questions at the end of yesterday's Monetary Policy Committee (MPC) meeting of the Central Bank of Nigeria, Governor Godwin Emefiele explained why Nigerian banks were encouraged to restructure as much as 41% of their loans to customers.
"If the CBN did not ask the banks to grant these forbearances to their customers, the loans will go bad immediately by our prudential ratios," Emefiele stated.
Just a few months ago, the apex bank had granted a temporary suspension on loan interests and repayment on principal debts, in a calculated effort to mitigate the negative impacts of the pandemic. Nairametrics understands that N7.8 trillion worth of loans, out of a total of N19.9 trillion, have so far been restructured for 35,640 customers of 22 banks.
READ MORE: Nigeria's foreign reserves fall to 6-weeks low, lose $81.10 million
As Emefiele explained, these moves became absolutely necessary amid the COVID-19 pandemic. According to him, it would be preferable to restructure up to 65% of loans instead of allowing such loans to go bad.
The Nigerian banking sector has long been battling to deal with the issue of non-performing loans. Interestingly, Nigeria's non-performing loan ratio improved to 6.4% as of H1 2020, compared to 11.1% during the comparable period last year.
The backstory
An earlier report by Nairametrics, last month, quoted CBN's Deputy Governor, Aisha Ahmad, to have disclosed how 17 banks submitted requests to restructure over 32,000 loans for individuals and businesses who were impacted by the pandemic. However, based on Emefiele's explanation, yesterday, it is apparent that the number of banks that have made that same request is now more than 17, even as the volume of loan restructured is more than 32.94% as previously reported.
READ MORE CBN mulls 'quantitative easing' as it considers buying commercial papers at single digits
Explore research data on Nairalytics from Nairametrics
---
Do note that some top CBN officials, including Governor Godwin Emefiele, met in Abuja yesterday for the 274th meeting of the Monetary Policy Committee. Nairametrics earlier reported that majority of the members voted to retain the Monetary Policy Rate (MPR) constant at 12.5%. You may read up more on the resolutions that were reached during the meeting by clicking here.
Nigerian fintech companies raised $600 million in five years – McKinsey Report 
McKinsey report has revealed that Nigeria's fintech companies have raised over $600 million in funding in the last six years.
In a space of five years, Nigeria's fintech companies have raised over $600 million in funding, attracting 25% ($122 million) of the $491.6 million raised by African tech startups in 2019 alone – second only to Kenya, which attracted $149 million.  The period under review is 2014- 2019. 
This information is contained in a recently published report by McKinsey titled "Harnessing Nigeria's Fintech Potential." The report highlighted the combination of youthful demographic, increasing smartphone penetration, and concerted efforts to driving financial inclusion as factors that interplay to produce conducive and thriving enabler or platform for the fintech firms in Nigeria. 
The report outlined some of the feedback against fintech companies ranging from poor user experience, underwhelming value-added from using some of the financial products, low returns on savings, and limited access to investment opportunities. 
The report also showed that Nigerian fintech companies are primarily focused on payments and consumer lending,  having allotted an aggregate of 39% on payments to consumers, SMEs, and corporate FSP, and an additional 25% to consumer lending. The breakdown is depicted below. 
Source: McKinsey report, 2020.
On the driving factors behind the increasing choice of payment and consumer lending as an area of concentration by fintech companies, a part of the report read thus; 
"The factors driving growth in each of these segments vary. Payment-focused solutions have surged over the past two years, spurred in part, by the central bank's financial inclusion drive and favorable regulatory policies, including revised Know Your Customer (KYC) requirements for lower-tier accounts and incentives, to accelerate development of agent networks across the country. Paga, OPay, Cellulant, and Interswitch's QuickTeller compete with mobile banking applications and bank unstructured supplementary service data (USSD) channels to send and receive transactions and bill payments. 
"Fintech activity in lending is picking up, thanks to the fact that fintechs are able to leverage payment data to determine lending risk more easily, and utilize smartphones as a distribution channel. For example, fintech startups such as Carbon and Renmoney have successfully leveraged alternative credit-scoring algorithms, to provide instant, unsecured, short-term loans to individuals. A few fintechs, such as Migo, have also stepped up to offer unsecured working-capital loans to SMEs with minimal documentation. Banking fintech solutions have been fast followers here, with leading banks launching digital lending platforms like Quick Credit by GTBank and Quickbucks by Access Bank." 
In general, access, convenience, and trust have all played key roles in the increasing use of fintech products. For example, in the last six months, 54% of consumers have reported increased usage of their fintech products 
Why this matters
In line with the National Financial Inclusion goals of 2020, and owing to the fact that despite the remarkable progress recorded by traditional banking institutions, the vast majority of consumers are underserved.  Hence, the issue of accessibility especially in remote areas, affordability, and user experience have been a front-burner issue. 
The aforementioned issues have created an opening that fintechs have been quick to take advantage of, providing enhanced propositions across the value chain, to address major points in affordable payments, quick loans, and flexible savings and investments among others. 
Conclusion
Fintech accounted for only 1.25% of retail banking revenues in 2019, signaling a room for development. Despite recording a growth of fintech investments in Nigeria to the tune of approximately $460 million in 2019, majority of these investments were from external investors. This was only a small fraction (1.27%) of the $36 billion invested in fintech globally. 
The report opined that full optimization of fintech companies in Nigeria can stimulate economic activity, by creating a multiplier effect, and can drive progress towards development goals. Economic impact will primarily come from expanding revenue pools and attracting foreign direct investment to the country. The sector can unlock a plethora of economic benefits by driving increased fintech productivity, capital, and labour hours through digitization of financial services.  
Young female professionals in insurance are constrained by inadequate opportunities – Dive In
Young female professionals in the insurance sector are constrained by inadequate opportunities, a survey has revealed.
A survey has revealed that despite the ambition to attain a top-level career, young female professionals in the insurance sector are constrained by inadequate opportunities relative to gender bias and unequal pay.
The survey, which was conducted by Dive In team, also found that female professionals in the sector face limitations on their rise to leadership amid other challenges.
The survey, which was disclosed at the Dive In Nigeria Festival webinar on Thursday, further highlighted that females are willing and ready to take up more challenging roles within the sector and have to resort to professional bodies for support and guidance in their careers.
At the webinar themed 'Promoting Inclusion & Diversify in the Nigerian Insurance Industry for a Quantum Leap, which was attended by Nairametrics, the immediate past Managing Director, African Alliance Insurance Plc, Funmi Omo, one of the top 100 women CEOs in Africa, explained that equal opportunities, equal pay, female empowerment, and commitment from leadership in firms are crucial to the development of the sector in Nigeria.
She said, "Women should be seen as the backbone of any economy, and as such, they need to be given more attention. From the insurance standpoint, we need to have a more structural and deliberate approach to thrive. Diversity is very good, it brings about balance. Leaders have to step up to make the insurance sector more welcoming and structured. They need to be flexible and avoid being rigid and also take advantage of the newness and freshness of the younger generation. Do not micromanage them, let them explore, allow them to breathe, and make their own mistakes so they can see a future in the industry."
(READ MORE: First Bank empowers women through online community)
Some leading females in the industry also lent their voice to the younger female professionals in insurance & finance in a campaign titled "Letters to my younger self."
They shared lessons that would help the younger generation develop a mindset and character required for success within the sector.
Other speakers included Adetola Adegbayi, Executive Director, General Insurance Business Division, Leadway Assurance Company Ltd, a Legal Practitioner with extensive experience in Legal Research, Corporate Legal Practice, Insurance, and Financial Services; Nike Anani, Co-Founder African Family Firms, a firm dedicated to assisting second-generation family members ("NextGens") in identifying and implementing new opportunities, shortening the journey from identification to impact.
On steps being taken to promote diversity and inclusion in hiring strategies, MD, African Reinsurance Corporation, Dr. Corneille Karekezi said, "We are aware that women are not well represented in the workplace and as such at Africa Re Group, we make special provision for women inclusion in nomination for senior roles, provision for tribal diversity and inclusion to drive equality within the corporation."
He stressed that the mandate for them at his firm is, integrating Africa, and to achieve this, it is important that diversity and inclusion are promoted.
"Communications and the intention to achieve equality helps us ensure diversity and inclusion," he added.
About Dive In
Dive In is a global movement in the insurance sector to support the development of inclusive workplace cultures. Its mission is to enable people to achieve their potential by raising awareness of the business case and promoting positive action for diversity in all its forms.
CBN reduces MPR from 12.5% to 11.5%
The Governor of the CBN has announced the reduction of MPR from 12.5% to 11.5%.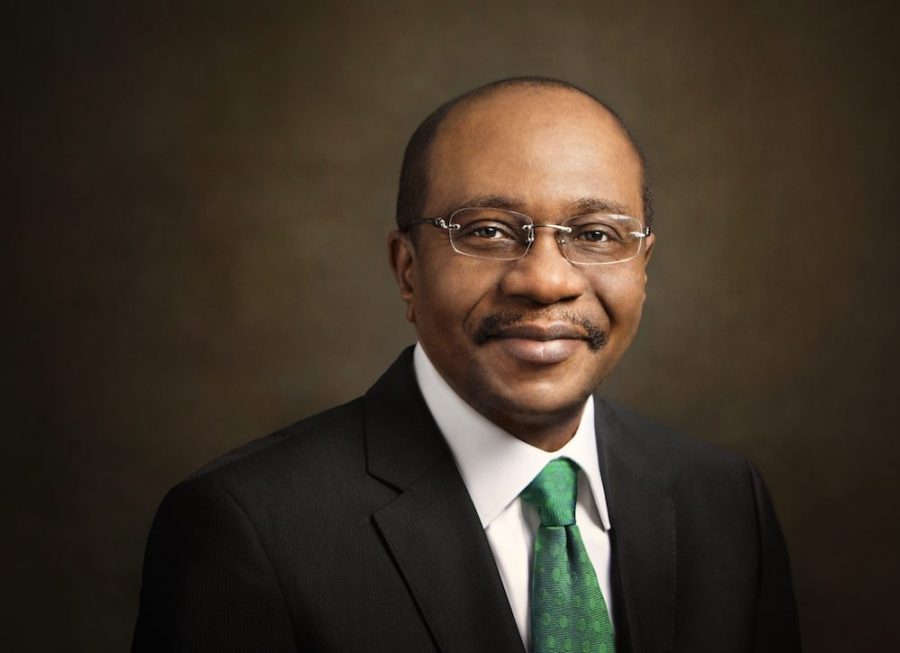 The Monetary Policy Committee (MPC), of the Central Bank of Nigeria (CBN), has voted to reduce the Monetary Policy Rate (MPR), from 12.5% to 11.5%. This was disclosed by Governor, CBN, Godwin Emefiele, while reading the communique at the end of the MPC meeting on Tuesday.
READ: This is a copy of the Self-Certification form govt. wants targeted account holders to fill
The committee retained CRR at 27.5%, stating that the recent inflationary pressures is not driven by monetary policies, rather as a result of structural policies.
Highlights of the Committee's decision
Reduce the MPR by 100 basis points, from 12.5% to 11.5%
Adjust asymmetric corridor, from +200/-500 to +100/-700 basis points around the MPR
Retain CRR at 27.5%
Retain liquidity ratio at 30%
Explore the Nairametrics Research Website for Economic and Financial Data
According to Emefiele, the Committee reviewed the choices before it, bearing in mind its primary mandate of price stability, and the need to support the recovery of output growth. Consequently, the Committee noted that the likely action aimed to address the rise in domestic prices would have been to tighten the stance of policy, as this will not only moderate the upward pressure on prices, but will also attract fresh capital into the economy, and improve the level of the external reserves.
The Committee however, noted that this decision may stifle the recovery of output growth, and drive the economy further into contraction.
On easing the stance of policy
The MPC was of the view that this action would provide cheaper credit to improve aggregate demand, stimulate production, reduce unemployment, and support the recovery of output growth.
In addition, the Committee noted the tendency of an asymmetric response to downward price adjustments by 'Other Depository Corporations', thus undermining the overall beneficial impact of a reduction, to the cost of capital.
After all considerations, members were of the opinion that the option to loose will complement the Bank's commitment to sustain the trajectory of the economic recovery, and reduce the negative impact of COVID-19.
He also stated that, liquidity injections are expected to stimulate credit expansion to the critically impacted sectors of the economy, and offer impetus for output growth and economic recovery.
Based on the foregoing, the Committee decided to reduce the MPR by 100 basis points to 11.5% and adjust the asymmetric corridor to +100/-700 around the MPR.
MPC projects economic growth
Recall, that the Nigerian economy contracted by 6.1% (year-on-year) in the second quarter of the year, as a result of the disruptions caused by the COVID-19 pandemic. The MPC however, projects a positive growth in the last quarter or at least Q1 2021.
"With a persistent focus on activities meant to reverse the contraction, the MPC projects growth at positive levels in Q4 2020, or latest by Q1 2021, based on the anticipated positive results from the coordinated and sustained interventions by both the monetary and fiscal authorities."