Oil Perspective: What would a Joe Biden Presidency mean for Nigeria?
The question many have desired answer to is whether a Joe Biden victory will favour Nigeria.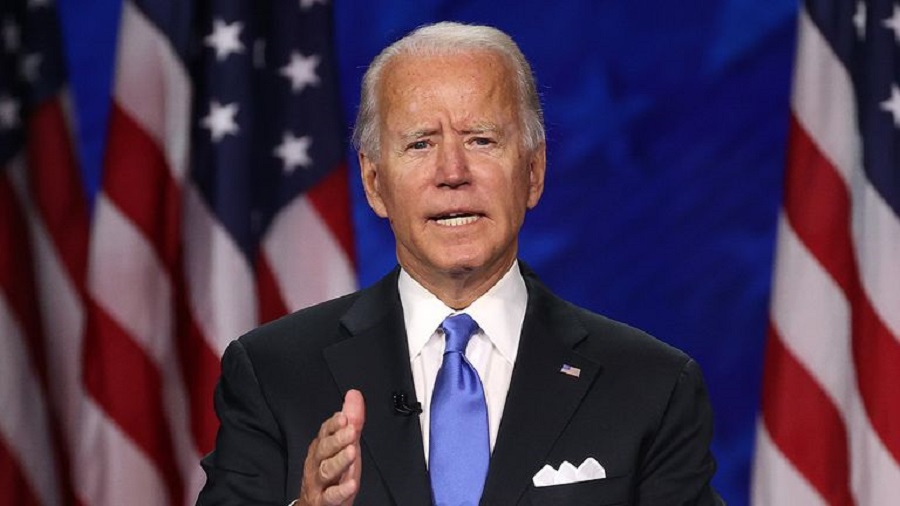 This article is not in any way political but rather an angle on how the winner of the forthcoming U.S. Presidential elections might influence a global oil economy that Nigeria is reliant on.
There is a consensus that Politics has an influence on the Energy markets and as observed in history, political developments have had ripple effects on the oil and energy economy. Recent history shows the political intervention by the United States President, Donald Trump earlier this year as he made diplomatic calls to Crown Prince Mohammed Bin Salman and Russian President Vladimir Putin to put an end to the oil supply glut that crashed oil prices to negative values. We can also recall the aftermath of the Venezuelan Presidential election in 2018, where a victory for Nicolas Maduro led to oil sanctions from the United States which boosted prices astronomically.
READ: Apple records $44 billion loss in market value amidst US trade war with China
As Joe Biden campaigns around the United States, there are global and International observers who have significant interests in the outcome of the elections. From Beijing to Caracas to Tehran, there are several governments who would prefer Joe Biden because of how his policies might positively influence their economies, but would a Joe Biden victory favour Abuja?
There have been murmurings in the oil industry on what a potential Joe Biden victory might mean for the energy markets and how his stance on oil and green energy might influence the markets.
READ: Akinwunmi Adesina is expected to reunite AfDB's member countries after re-election
So, what is Joe Biden's oil stance?
"I am not banning fracking, let me say that again. I am not banning fracking, no matter how many times Donald Trump lies about me" – These were the words of Democrat candidate Joe Biden at a rally in Pittsburgh a few weeks ago.
This was very surprising as we have known his stance on climate change, greener energy, and environmental pollution (which fracking causes). Former Presidential contestant and Democrat, Bernie Sanders also raised the proposition of banning fracking as soon as possible earlier this year. At that very time, Joe Biden claimed he would battle the fossil fuel industry as they are destroying the planet and they would be no new fracking, drilling on federal lands including offshore.
Joe Biden's proposed drilling ban on federal lands is in line with his party's objective on achieving "net-zero greenhouse gas emissions as soon as possible". His policy is quite reminiscent of Barack Obama's policy on banning oil and gas drilling off the certain coasts and shores.
READ: FG discloses when Nigeria will start exporting petroleum products
What about his deputy, Kamala Harris?
Energy experts know Kamala Harris has been the albatross on the neck of the oil industry in America. On a few occasions, she has expressed her desire to battle the fossil fuel industry and during her time as attorney general had vowed to take some energy industry participants to court. She has also proposed banning hydraulic fracturing. Biden's agenda on oil is to promote a greener United States and adding Kamala Harris as his deputy would entail this objective would be passionately pursued.
So how then will a victory for Joe Biden and Kamala Harris mean for the global oil industry?
In November, the US general elections would take place and the winner would provide an outlook on what we expect from supply and demand, fundamentals in oil prices, the end or continuation for shale, and relationship with oil cartel OPEC.
Domestically, if Joe Biden stops new drilling, it would significantly reduce US oil production by 2 million barrels per day by 2025, which is significant to reducing supply from the markets and consequently props up prices. Everyone knows how much OPEC+ have been desirous of a weak shale industry and how it would bring OPEC back to controlling and dictating the oil market.
READ: Total Nigeria caught in the oil demand and lockdown saga
How then does Nigeria benefit?
Nigeria, a member of OPEC, would benefit from the weakness of Shale oil and US production in many ways.
With US supply drastically reduced, imposed cuts on Nigerian production would be tapered back to normal levels and this would significantly improve our oil revenue and economy fortunes as it is observed that 90% of our export earnings come from oil sales. From Trump's inauguration in 2017, till early this year, a significant increase of 3.9 million barrels per day has been observed U.S production, which is why we have been having suppressed prices as supply as built over the Trump years.
Increase in prices means increase in revenue
During the Trump administration, there were situations where Donald Trump would protest the rise of oil prices above 70-80 dollars because of how it increased gasoline prices for his citizens which are his priority. He ensured oil production in the United States never stopped to bring global prices down to a desirable level. Donald Trump also uses his influence as the World leader to reduce OPEC supply while still maintaining his country's supply in the market. Also, it was reported that there were several times, China, one of the world's largest consumers were persuaded to purchase U.S oil and other commodities. A Joe Biden presidency might alleviate the political tensions between US and China which might see China buy oil elsewhere which includes Nigeria's Bonny light.
Significantly, a world with less shale signifies hope for higher Oil prices and probably less CAPEX (Capital expenditure) for oil companies in United States which technically reduces the American chokehold on the global markets. Until Nigeria fully diversifies her economy, we are subject to political developments in other countries for our own economic survival.
AfCFTA: The underlying principles, objectives and benefits
The fears around the issue of dumping and border security should not outweigh the huge benefits that AfCFTA offers to the member-states.
The Agreement (the "Agreement") establishing the African Continental Free Trade Area (the "AfCFTA") has continued to generate discussions following the commencement of trading under the new economic bloc. The Agreement was signed on 21 March 2018 at the Extra-Ordinary Summit of the African Union held in Kigali Rwanda and came into force on 30 May 2019 after the Gambia became the 22nd State to ratify it.
Nigeria signed the Agreement on 7th July 2019 and after initial dilly-dallying, ratified it in November 2020 leading to the formal deposit of the Instrument of ratification before the 05 December 2020 submission deadline. Paradoxically, Nigeria (34th member State to ratify the treaty) who was at the forefront of developing and negotiating the AfCFTA Agreement later became jittery at the point of ratification. The initial hesitation has been explained on the basis that prior consultation with the manufacturing community and other stakeholders was needed before ratification.
COVID-19 pandemic delayed the phase 2 negotiations and commencement of trading under AfCFTA which was earlier scheduled to start on 1st of July 2020. Trading eventually kicked off on 1st January 2021 and it is too early to assess the impact of trading yet particularly as some countries are yet to ratify the treaty. The AfCFTA has been lauded as a game-changer and ambitious project capable of lifting over 30 million people out of poverty on the continent, through trade liberalization and economic integration in line with the Pan African Vision (Agenda 2063) of an integrated, prosperous and peaceful Africa.
In terms of structure, the main Agreement is divided into 7 Parts and 30 Articles. In addition, there are Protocols, Annexes and Appendices which equally form part of the AfCFTA Agreement. Three of these Protocols are (i) the Protocol on Trade in Goods (ii) the Protocol on Trade in Services, and (iii) the Protocol on Rules and Procedures on the Settlement of Disputes. Article 8 of the Agreement is to the effect that the Protocols, Annexes and Appendices shall, upon adoption, form integral of the Agreement.
Read Also: AfCFTA: NESG advises FG to strengthen domestic value chains
The Phase Two Negotiations for both Trade in Goods and Trade in Services include (i) the Protocol on Investment (ii) the Protocol on Intellectual Property and (iii) the Protocol on Competition Policy as well as the associated Annexes and Appendices. As common with most treaties, the AfCFTA Agreement is expected to be organic as future amendments and updates are possible, provided that any additional instruments deemed necessary are to be concluded in furtherance of the objectives of AfCFTA and shall upon adoption, form an integral part of the Agreement.
Modelled after the principles of the World Trade Organization/General Agreement on Tariffs and Trade and General Agreement on Trade in Services (WTO/GATT/GATS), the AfCFTA has some of the trappings of custom union and common market even though one of the AfCFTA objectives is the creation of Continental Customs Union at a later stage. Conceptually, economic integration is broadly classified into five stages, viz: free trade area, Custom union, Common market, Economic union (single market) and Political union.
One key feature of Custom Union being the acceptance of a unified external common tariff against non-members. The European Union presents a unique example of the Customs Union through the instrumentality of the Union Customs Code which applies a uniform tariff system for imports from outside the EU. Unlike the Custom Union, the AfCFTA under its rules on Most-Favoured-Nation Treatment allows member States to conclude or maintain preferential trade arrangements including different tariff arrangements with Third Parties provided that such trade arrangements do not impede or frustrate the objectives of the Protocol on Trade in Goods. By default, WTO member countries trade based on conditions laid down under GATT.  It is in a bid to address the tariff and non-tariff barriers existing under the WTO, that some regions have opted for more favourable trade deals as seen in Europe, Asia, North America and now Africa.
As with any WTO-based trade treaty, there are key non-exhaustive underlying principles that underpin the AfCFTA. Some of these principles will form the subject of our discussions in subsequent publications. These include (i) the Most-Favoured-Nation Treatment and (ii) the Rules of Origin. Whilst the former mandates the State Parties to accord preferential treatment to one another, the latter spells out criteria for goods that will be eligible for preferential treatment under the AfCFTA. Equally important is the Anti-dumping and Countervailing Measure which provides trade remedies and remedial actions against imports which are detrimental to local industries. In relation to the Trade in Services, the Most-Favoured Nation exemptions afford State Parties a margin of leeway to exclude certain sectors or sub-sectors from their Schedule of Commitments and limit market access to those sectors or sub-sectors.
Read Also: FG outlines steps to be taken by businesses to export to AfCFTA countries
Key Objectives
The overarching objective behind the AfCFTA is the elimination or reduction of tariff and non-tariff barriers amongst the 54 Countries that agreed to be members of the bloc by providing a single market for goods and services, facilitated by movement of persons in order to deepen the economic integration and prosperity of the African continent. This key objective is to be achieved through successive rounds of negotiations that are to be done in phases.
In specific terms, the Agreement also seeks to (i) lay the foundation for the establishment of a Continental Customs Union; (ii) promote and attain sustainable and inclusive socio-economic development, gender equality and structural transformation of the State Parties, (iii) enhance the competitiveness of the economies of State Parties within the continent and global market, (iv) promote industrial development through diversification and regional value chain development, agricultural development and food security, and resolve the challenges of multiple and overlapping memberships and expedite the regional and continental integration processes. In order to actualize these noble objectives, Article 4 of the Agreement mandates State Parties to:
Progressively eliminate tariffs and non-tariff barriers to trade in goods;
Progressively liberalise trade in services;
Cooperate on investment, intellectual property rights and competition policy;
Cooperate on all trade-related areas;
Cooperate on customs matters and the implementation of trade facilitation measures;
Establish a mechanism for the settlement of disputes concerning their rights and obligations; and
Establish and maintain an institutional framework for the implementation and administration of the AfCFTA.
There is no doubt that the actualization of these objectives will put Africa on the part of economic posterity and industrialization. It is expected that each State Party should demonstrate commitment, sincerity, and integrity in dealing with other member States. The success of the European Union and other similar regional trade blocs has shown that with the right political will and commitment from member-states, regional trade deals as seen in AfCFTA often contribute to the economic development of the participating region.
Benefits
The AfCFTA is the world's largest free trade zone since the establishment of the WTO in 1994 and offers a lot of benefits to member States particularly those with competitive advantage and enabling infrastructures. Africa has a population of 1.3 Billion people and a combined GDP of over $2.6 Trillion (more than 6 times of Nigeria's GDP). According to the Brookings Institution's report, intra-African trade accounts for 17 percent of Africa's exports compared to 59 percent in Asia and 69 percent in Europe.
The report projected that the removal of tariffs if well implemented could boost intra-regional trade up to 50 percent by 2040, from the current 17 percent. Nigeria has a competitive advantage in a number of sectors and stands in a position to benefit from the newly enlarged market. This will further increase investment in the distribution and logistics supply chain as cross-border trades will spiral up. Nigeria's increasing unemployment rate of over 30% which has been made worse by the pandemic is expected to reduce when trading starts in commercial quantity.
Read Also: Digital transformations and AfCFTA as critical imperatives for the rebound of African economies
The AfCFTA will progressively reduce trade tariffs by over 90% by 2022 and by extension address the increasing inflation and infrastructural deficits within the continent. Nigeria, being the largest economy in the continent with strong service sector should position itself to benefit from the economies of scale that will follow the localization of industries. Oil refineries, cement, agriculture, food processing, minerals, banking and financial services, aviation, information technology and legal services have been identified as some of the critical sectors where Nigeria has competitive advantage.
The fears around the issue of dumping and border security should not outweigh the huge benefits that AfCFTA offers to the member States. Rather, this should be a wake-up call for Nigeria to invest heavily in rail and road transport, port infrastructure, border security, internal security, electricity, education, and other enabling infrastructures. The last border closure was largely attributed to the issue of dumping and security as it was alleged that Nigeria was amongst other things being swamped with fake and sub-standard goods mostly from Asian countries through the Benin Republic.
The AfCFTA Rules of Origin provision is meant to address this, and it is hoped that the AfCFTA member States should demonstrate the political will to ensure strict compliance. While the regime of Trade in Goods appears to be taking shape, particularly with the commencement of trading early this year, the progressive framework for the negotiations of specific commitments by the member-states in the area of Trade in Services, should afford Nigeria the platform to ensure that the service sectors benefit from the huge opportunities provided under the AfCFTA.
Prince I. Nwafuru, MCIArb (UK)
Lagos, Nigeria
Repricing of yields reduces activity level in January
For foreign investors, outflows fell to N30.8bn (US$78.3m) compared with N48.8bn (US$124.5m) in December.
Based on the data released by the NSE on Domestic & Foreign Portfolio Investments for January 2021, total value fell 13.7% m/m to N232.5bn (US$590.8m) from N269.2bn (US$687.1m) in December 2020. Furthermore, total value declined 1.27% y/y to N232.5bn (US$590.8m) in January 2021 from N235.5bn (US$600.8M) in January 2020.
Activity level among domestic investors decreased 7.2% m/m to N184.9bn (US$470.0m) while foreign investor transactions also took a dip, down 32.0% m/m to N47.52bn (US$120.78m). Domestic investors still retained dominance of trading activities on the local bourse as their share of total transactions in January stood at 79.6%.
On the domestic front, transactions were dominated by institutional investors who traded N117.5bn (US$298.6m) while retail investors executed transactions worth N67.4bn (US$171.4m). Notably, the volume of transactions declined 14.9% m/m at the institutional level contrary to an increase of 10.16% m/m at the retail level.
For foreign investors, outflows fell to N30.8bn (US$78.3m) compared with N48.8bn (US$124.5m) in December. In the same vein, foreign inflows decreased to N16.7bn (US$42.5m) in January from N21.1bn (US$53.9m) in December, resulting in a net outflow of N14.1bn (US35.7m) compared with a net outflow of N27.6 (US$70.5m) in December.
Looking ahead, for as long as yields in the fixed income space continue to rise, the equities market will continue to take a hit in our view. In the near term, we believe good corporate earnings and dividend announcements will support some stocks in the equities market. We, however, expect FPIs to retain apathy towards the Nigerian market in the short term, though the inability to source FX for repatriation may continue to force reinvestments.
---
CSL Stockbrokers Limited, Lagos (CSLS) is a wholly owned subsidiary of FCMB Group Plc and is regulated by the Securities and Exchange Commission, Nigeria. CSLS is a member of the Nigerian Stock Exchange.
Nairametrics | Company Earnings