Time for Nigeria to forget crude oil
Nigeria's economy is in a tight corner, as Brent crude's value has dropped by half since the worst pandemic in recent history started early this year. 
Nigeria, Africa's largest economy, is so over-dependent on crude oil that it makes up about 90% of its export earnings, and more than 60% of Nigeria's Federal Government revenue. So when low prices, caused by the COVID-19 pandemic started, Nigeria's economic growth paused.
The country has not been able to use its crude oil wealth to improve the living standards of its people, with a growing population of over 200 million.
The COVID-19 pandemic put Nigeria's economy in a tight corner, as Brent crude's value has dropped by half since the worst pandemic in recent history started early this year.
According to a report by a leading American consulting firm, McKinsey & Company, "The subsequent economic fallout for Nigerians will be severe. GDP forecasts are suggesting that if oil prices stay low, GDP growth will be -3.4% in 2020.
Worryingly, this is the prediction if the outbreak is effectively contained in the country. By contrast, if it is not contained effectively, then Nigeria could see GDP growth in 2020 fall to -8.8%, driven by declining consumer spending."
(READ MORE: Bonny light crude oil crashes as Nigeria runs into deeper revenue crisis)
With the growing odds against Nigeria's monotonous economy, Omeiza Makoju, ACCA, an energy expert in a leading oil upstream firm, told Nairametrics that the problems Nigeria faces can be attributed to the fact it focuses on just oil. He said:
"Following the COVID-19 outbreak and low oil prices, the revised 2020 budget reflects an increased deficit (now approx. 50% of total budget) which will most likely be funded with a combination of foreign and domestic debt.  
"The revised budget also shows that the "Resource Curse" stigma credited to our nation is getting bolder and the diversification of our economy requires critical attention now. With our country's endowment with enviable natural resources and several attempts by the Federal Governments (FG) to diversify the economy, it still is to be seen how effective the attempts have been.  
"The over-dependence on the oil sector as the major source of revenue has led to inadequate attention being given to the non-oil sectors. This is partly the cause of the challenges we have to contend with in funding the 2020 budget." 
(READ MORE:COVID-19: Nigeria cuts revenue targets in anticipation of economic shock)
Makoju,  spoke in detail on how Nigeria, a country with 87 million people living on less than $1.90 a day, could diversify its economy.  He continued by saying:
"The difficulties we currently face have also shown that an industrial revolution may be crucial for us to achieve the sustainable economic growth needed and we are ripe with the preconditions required. The preconditions include: large population (consumption/workforce), vast arable lands, Ajaokuta Steel and high teledensity, to mention a few.  
"The revolution will be most effective when the FG harnesses all these preconditions mentioned which will invariably bring about much-needed diversification and significantly improve our economic output in agriculture, telecommunication, ICT, manufacturing capacity, etc. For the FG's diversification strategy to be complete, significant investments will be required in associated infrastructure (power, security, and transport networks).  
"Without casting a spell, it's obvious that what was once tagged black gold (crude oil) cannot stand the test of time as demand for crude will never be the same, with renewables and electric automobiles springing up." 
(READ MORE:FG records $9 million transactions from SheTrades since 2016)
Temitope Busari, CFA, in a phone chat interview with Nairametrics, said that it was time for Nigeria as a country to diversify.
"One outcome of the diversification of the Nigerian economy, and perhaps the most critical one at this time, is the potential to diversify our foreign exchange earnings as a sovereign state. It will reduce overdependence on crude oil, maximize opportunities in erstwhile neglected sectors and project the country as the destination for top-class value creation in other areas outside being an oil-producing state." 
She spoke about Nigeria investing more on intellectual property and encouraging Nigeria's talent in the diaspora by saying:
"I believe the way to go about it is to promote free markets and support large scale exports from the Agricultural, Mining, and Technology space. Additionally, we should focus on the raw diamond that is "intellectual services." 
"We have produced some of the most brilliant minds in the world evidenced by the groundbreaking successes recorded by Nigerians  in diaspora  (Medical professionals, Software engineers, resilient small business owners to mention a few), and we must begin to drive policies to retain that talent in-country and make the world pay premium dollar for it.  
"A good place to start would be to fix the broken education sector, to improve the capacity to churn out more exceptional talents." 
(READ MORE:The CBN data that can reveal whether we are already in a recession)
Ugonna Thelma Ohiri-Anyanwu CFA, in an email sent to Nairametrics, explained, the need for fiscal reforms and tax breaks in supporting Nigeria's macro fundamentals, she wrote;
"As businesses, individuals and the country come to terms with the reality of falling oil prices and the devaluation of the naira, there is no better time to implement the diversification of the country's economy from oil, than now. 
"Nigeria's revenue from crude oil is greatly threatened by the current happenings in the global market hence the government needs to quickly explore alternate sources of revenue, such as harnessing the opportunities available in the agricultural and solid mineral sectors. The Government should invest in machinery that would help industrialize these sectors and provide a readily available market for their products.
"Tax breaks could also be given to private investors ready to invest in these sectors. Additionally, value should be extracted from this produce to increase revenue, for example, rather than export cocoa, more value/revenue would be gotten from exporting chocolate instead. 
"Furthermore, increased revenue can be gotten from tax if proper data is developed and managed with all income leakage sources detected and blocked.  
"Also, citizens would be encouraged to pay their taxes if they are assured that these funds will be utilized properly as against it being mismanaged by the Government." 
Finally, the time is ticking on Nigeria's policy stakeholders, to start diversifying the economy fast, even before COVID-19 pandemic the world has begun to shift attention from fossil fuel to cleaner, renewable energy.
CBN disburses N10.5 billion out of N100 billion credit to healthcare industry
The bank has approved and disbursed N10.15billion for some projects for the establishment of advanced diagnostic and health centres and the expansion of some pharmaceutical plants for essential drugs and intravenous fluids."
Out of the N100 billion credit intervention meant for the healthcare industry, the Central Bank of Nigeria (CBN) has disbursed N10.5billion to cushion the impact of the Coronavirus on the sector.
This was disclosed by the CBN Governor, Godwin Emefiele, in Abuja at the end of the MPC 273rd meeting held virtually.
According to the CBN boss, the apex bank had stipulated the requirements to access the funds. Part of it is that a corporate entity must submit its application to a participating financial institution (PFI) which could be either a Deposit Money Bank or a Development Finance Institution of its choice with a bankable business plan.
The guidelines stated that the PFI must appraise and conduct due diligence on the application; and upon approval by the PFI's credit committee, the application would be submitted to the apex bank with relevant documents attached.
The CBN would process and disburse funds to the PFI for onward release to the project. It stated that the PFI must receive and review applications submitted by its customers; undertake due diligence based on normal business considerations, and bear the credit risk.
They must also issue offer letters and forward qualified applications to the CBN; disburse the released funds to successful applicants; monitor the project and recover the loans from the beneficiaries, and maintain adequate records of all beneficiaries and facilities.
Emefiele said, "The committee recognised that under the N100bn healthcare sector intervention fund, the bank has approved and disbursed N10.15bn for some projects for the establishment of advanced diagnostic and health centres and the expansion of some pharmaceutical plants for essential drugs and intravenous fluids."
CBN disburses N50 billion loans through MFBs' IT platform
It aims to enhance financial access, inclusion and sustainability of the microfinance institutions on value chain financing and ensure the growth of the small and medium scale enterprises.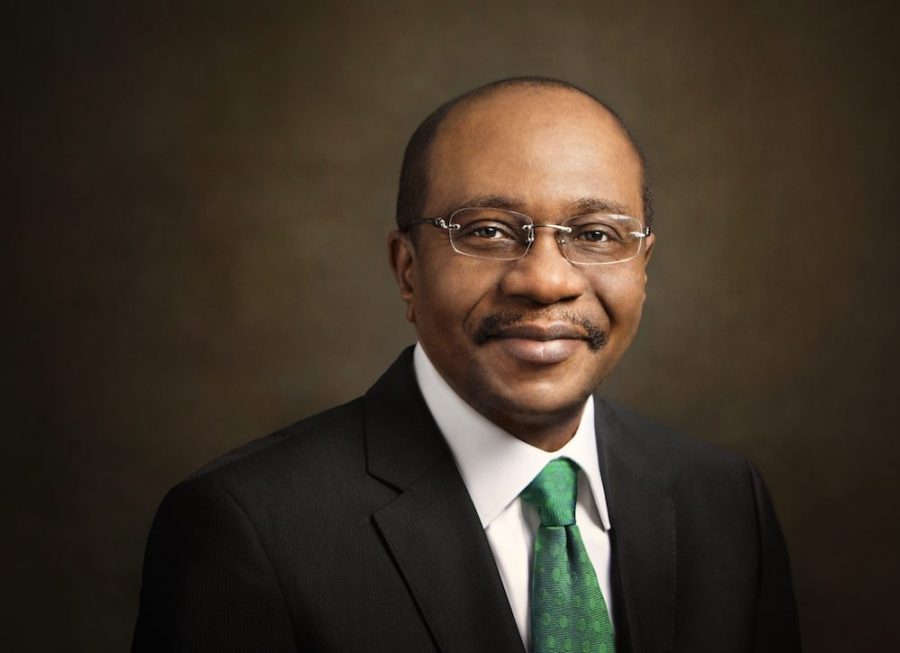 The Central Bank of Nigeria (CBN) is disbursing the N50billion COVID-19 Targeted Credit Facility meant for Households and Micro, Small and Medium Enterprises (MSME) that are affected by the killer disease via the Integrated National Association of Microfinance Banks Unified IT Platform (NAMBUIT) deployed by Inlaks.
NAMBUIT is a unified information technology built by Inlaks to service Microfinance banks on behalf of CBN and NAMBs. The innovation was designed to boost financial access, inclusion and sustainability of the microfinance institutions on value chain financing and ensure the growth of the small and medium scale enterprises. The NAMBUIT Platform, according to the Inlaks, is powered with a sophisticated Loan module for the management of the total life cycle of the over 80,000 loans that will be disbursed for this scheme.
Chief Executive Officer, African Operations, Inlaks. Femi Adeoti, explained that the platform runs on Temenos T24 Inclusive Banking Suite (IBS), and implementation is being managed by Inlaks, a system integrator in Sub-Saharan Africa, in line with global best practices, with support from the CBN.
"NAMBUIT is Software as a Service (SaaS) platform that reduces operational costs as well as improves the bank's ability to provide necessary information to agencies such as CBN and NDIC. The unified platform comprises a core banking system and sub-systems for agent banking, non-interest banking, and mobile payment among other services.
"A core benefit of the NAMBUIT platform is the smooth on-boarding of the microfinance banks (MFBs) into the national payment system lowering the operating costs of MFBs significantly. This has been significant, especially in the context of developing economies, where many low-income households and micro-enterprises do not have ready access to financial services."
The CBN had introduced the N50bn Targeted Credit Facility as a stimulus package to support households and Micro, Small and Medium Enterprises affected by the COVID-19 pandemic. The N50bn intervention is financed from the Micro, Small and Medium Enterprises Development Fund. The loan amount is determined based on the activity, cash flow and industry size of the beneficiary, subject to a maximum of N25m for SMEs. Households with verifiable evidence of livelihood adversely impacted by COVID-19 can access the loan to a maximum of N3m.
Covid-19 Update in Nigeria
On the 30th of May 2020, 553 new confirmed cases and 12 deaths were recorded in Nigeria bringing the total confirmed cases recorded in the country to 9,855.
The spread of novel Corona Virus Disease (COVID-19) in Nigeria continues to rise as the latest statistics provided by the Nigeria Centre for Disease Control reveal Nigeria now has 9,855 confirmed cases.
On the 30th of May 2020, 553 new confirmed cases and 12 deaths were recorded in Nigeria.
To date, 9855 cases have been confirmed, 2856 cases have been discharged and 273 deaths have been recorded in 35 states and the Federal Capital Territory having carried out 60,825 tests.
Covid-19 Case Updates- May 30th 2020
Total Number of Cases – 9,855
Total Number Discharged – 2,856
Total Deaths – 273
Total Tests Carried out – 60,825
The 553 new cases are reported from 15 states – Lagos (378), FCT (52), Delta (23), Edo (22), Rivers (14), Ogun (13), Kaduna (12), Kano (9), Borno (7), Katsina (6), Jigawa (5), Oyo (5), Yobe (3), Plateau (3), Osun (1).
READ ALSO: COVID-19: Western diplomats warn of disease explosion, poor handling by government
The latest numbers bring Lagos state total confirmed cases to 4755, followed by Kano (951), Abuja at 616, Katsina (364), Edo (284), Oyo (280), Borno (271), Jigawa (270), Ogun (259), Kaduna (244), Bauchi (236), Rivers (204), Gombe (156), Sokoto (116), Plateau (104).
Kwara State has recorded 87 cases, Delta (80), Zamfara (76), Nasarawa (62), Yobe (52), Akwa Ibom and Osun (45), Ebonyi (40), Adamawa (38), Imo (34), Kebbi (33), Niger (30), Ondo (25), Ekiti (20), Taraba and Enugu (18), Bayelsa (12), Anambra (11), Abia (10), Benue (7), while Kogi state has recorded 2 cases.
Lock Down and Curfew
In a move to combat the spread of the pandemic disease, President Muhammadu Buhari directed the cessation of all movements in Lagos and the FCT for an initial period of 14 days, which took effect from 11 pm on Monday, 30th March 2020.
The movement restriction, which was extended by another two-weeks period, has been partially put on hold with some businesses commencing operations from May 4. On April 27th, 2020, President Muhammadu Buhari declared an overnight curfew from 8 pm to 6 am across the country, as part of new measures to contain the spread of the COVID-19. This comes along with the phased and gradual easing of lockdown measures in FCT, Lagos, and Ogun States, which took effect from Saturday, 2nd May 2020, at 9 am.
READ ALSO: Bill Gates says Trump's WHO funding suspension is dangerous
| Date | Confirmed case | New cases | Total deaths | New deaths | Total recovery | Active cases | Critical cases |
| --- | --- | --- | --- | --- | --- | --- | --- |
| May 30, 2020 | 9855 | 553 | 273 | 12 | 2856 | 6726 | 7 |
| May 29, 2020 | 9302 | 387 | 261 | 2 | 2697 | 6344 | 7 |
| May 28, 2020 | 8915 | 182 | 259 | 5 | 2592 | 6064 | 7 |
| May 27, 2020 | 8733 | 389 | 254 | 5 | 2501 | 5978 | 7 |
| May 26, 2020 | 8344 | 276 | 249 | 16 | 2385 | 5710 | 7 |
| May 25, 2020 | 8068 | 229 | 233 | 7 | 2311 | 5524 | 7 |
| May 24, 2020 | 7839 | 313 | 226 | 5 | 2263 | 5360 | 7 |
| May 23, 2020 | 7526 | 265 | 221 | 0 | 2174 | 5131 | 7 |
| May 22, 2020 | 7261 | 245 | 221 | 10 | 2007 | 5033 | 7 |
| May 21, 2020 | 7016 | 339 | 211 | 11 | 1907 | 4898 | 7 |
| May 20, 2020 | 6677 | 284 | 200 | 8 | 1840 | 4637 | 7 |
| May 19, 2020 | 6401 | 226 | 192 | 1 | 1734 | 4475 | 7 |
| May 18, 2020 | 6175 | 216 | 191 | 9 | 1644 | 4340 | 7 |
| May 17, 2020 | 5959 | 388 | 182 | 6 | 1594 | 4183 | 7 |
| May 16, 2020 | 5621 | 176 | 176 | 5 | 1472 | 3973 | 7 |
| May 15, 2020 | 5445 | 288 | 171 | 3 | 1320 | 3954 | 4 |
| May 14, 2020 | 5162 | 193 | 168 | 3 | 1180 | 3815 | 4 |
| May 13, 2020 | 4971 | 184 | 164 | 6 | 1070 | 3737 | 4 |
| May 12, 2020 | 4787 | 146 | 158 | 6 | 959 | 3670 | 4 |
| May 11, 2020 | 4641 | 242 | 152 | 10 | 902 | 3589 | 4 |
| May 10, 2020 | 4399 | 248 | 142 | 17 | 778 | 3479 | 4 |
| May 9, 2020 | 4151 | 239 | 127 | 11 | 745 | 3278 | 4 |
| May 8, 2020 | 3912 | 386 | 118 | 10 | 679 | 3115 | 4 |
| May 7, 2020 | 3526 | 381 | 108 | 4 | 601 | 2818 | 4 |
| May 6, 2020 | 3145 | 195 | 104 | 5 | 534 | 2507 | 1 |
| May 5, 2020 | 2950 | 148 | 99 | 5 | 481 | 2370 | 4 |
| May 4, 2020 | 2802 | 245 | 94 | 6 | 417 | 2291 | 2 |
| May 3, 2020 | 2558 | 170 | 88 | 2 | 400 | 2070 | 2 |
| May 2, 2020 | 2388 | 220 | 86 | 17 | 351 | 1952 | 2 |
| May 1, 2020 | 2170 | 238 | 69 | 10 | 351 | 1751 | 2 |
| April 30, 2020 | 1932 | 204 | 59 | 7 | 317 | 1556 | 2 |
| April 29, 2020 | 1728 | 196 | 52 | 7 | 307 | 1369 | 2 |
| April 28, 2020 | 1532 | 195 | 45 | 4 | 255 | 1232 | 2 |
| April 27, 2020 | 1337 | 64 | 41 | 0 | 255 | 994 | 2 |
| April 26, 2020 | 1273 | 91 | 41 | 5 | 239 | 994 | 2 |
| April 25, 2020 | 1182 | 87 | 36 | 3 | 222 | 925 | 2 |
| April 24, 2020 | 1095 | 114 | 33 | 1 | 208 | 855 | 2 |
| April 23, 2020 | 981 | 108 | 32 | 3 | 197 | 753 | 2 |
| April 22, 2020 | 873 | 91 | 29 | 3 | 197 | 648 | 2 |
| April 21, 2020 | 782 | 117 | 26 | 3 | 197 | 560 | 2 |
| April 20, 2020 | 665 | 38 | 23 | 1 | 188 | 466 | 2 |
| April 19, 2020 | 627 | 86 | 22 | 2 | 170 | 436 | 2 |
| April 18, 2020 | 541 | 48 | 20 | 2 | 166 | 356 | 2 |
| April 17, 2020 | 493 | 51 | 18 | 4 | 159 | 317 | 2 |
| April 16, 2020 | 442 | 35 | 13 | 1 | 152 | 277 | 2 |
| April 15, 2020 | 407 | 34 | 12 | 1 | 128 | 267 | 2 |
| April 14, 2020 | 373 | 30 | 11 | 1 | 99 | 263 | 2 |
| April 13, 2020 | 343 | 20 | 10 | 0 | 91 | 242 | 2 |
| April 12, 2020 | 323 | 5 | 10 | 0 | 85 | 228 | 2 |
| April 11, 2020 | 318 | 13 | 10 | 3 | 70 | 238 | 2 |
| April 10, 2020 | 305 | 17 | 7 | 0 | 58 | 240 | 2 |
| April 9, 2020 | 288 | 14 | 7 | 1 | 51 | 230 | 2 |
| April 8, 2020 | 274 | 22 | 6 | 0 | 44 | 226 | 2 |
| April 7, 2020 | 254 | 16 | 6 | 1 | 44 | 204 | 2 |
| April 6, 2020 | 238 | 6 | 5 | 0 | 35 | 198 | 2 |
| April 5, 2020 | 232 | 18 | 5 | 1 | 33 | 194 | 2 |
| April 4, 2020 | 214 | 5 | 4 | 0 | 25 | 185 | 0 |
| April 3, 2020 | 209 | 25 | 4 | 2 | 25 | 180 | 0 |
| April 2, 2020 | 184 | 10 | 2 | 0 | 20 | 162 | 0 |
| April 1, 2020 | 174 | 35 | 2 | 0 | 9 | 163 | 0 |
| March 31, 2020 | 139 | 8 | 2 | 0 | 9 | 128 | 0 |
| March 30, 2020 | 131 | 20 | 2 | 1 | 8 | 121 | 0 |
| March 29, 2020 | 111 | 22 | 1 | 0 | 3 | 107 | 0 |
| March 28, 2020 | 89 | 19 | 1 | 0 | 3 | 85 | 0 |
| March 27, 2020 | 70 | 5 | 1 | 0 | 3 | 66 | 0 |
| March 26, 2020 | 65 | 14 | 1 | 0 | 2 | 62 | 0 |
| March 25, 2020 | 51 | 7 | 1 | 0 | 2 | 48 | 0 |
| March 24, 2020 | 44 | 4 | 1 | 0 | 2 | 41 | 0 |
| March 23, 2020 | 40 | 10 | 1 | 1 | 2 | 37 | 0 |
| March 22, 2020 | 30 | 8 | 0 | 0 | 2 | 28 | 0 |
| March 21, 2020 | 22 | 10 | 0 | 0 | 1 | 21 | 0 |
| March 20, 2020 | 12 | 4 | 0 | 0 | 1 | 11 | 0 |
| March 19, 2020 | 8 | 0 | 0 | 0 | 1 | 7 | 0 |
| March 18, 2020 | 8 | 5 | 0 | 0 | 1 | 7 | 0 |
| March 17, 2020 | 3 | 1 | 0 | 0 | 0 | 3 | 0 |
| March 16, 2020 | 2 | 0 | 0 | 0 | 0 | 2 | 0 |
| March 15, 2020 | 2 | 0 | 0 | 0 | 0 | 2 | 0 |
| March 14, 2020 | 2 | 0 | 0 | 0 | 0 | 2 | 0 |
| March 13, 2020 | 2 | 0 | 0 | 0 | 0 | 2 | 0 |
| March 12, 2020 | 2 | 0 | 0 | 0 | 0 | 2 | 0 |
| March 11, 2020 | 2 | 0 | 0 | 0 | 0 | 2 | 0 |
| March 10, 2020 | 2 | 0 | 0 | 0 | 0 | 2 | 0 |
| March 9, 2020 | 2 | 1 | 0 | 0 | 0 | 2 | 0 |
| March 8, 2020 | 1 | 0 | 0 | 0 | 0 | 1 | 0 |
| March 7, 2020 | 1 | 0 | 0 | 0 | 0 | 1 | 0 |
| March 6, 2020 | 1 | 0 | 0 | 0 | 0 | 1 | 0 |
| March 5, 2020 | 1 | 0 | 0 | 0 | 0 | 1 | 0 |
| March 4, 2020 | 1 | 0 | 0 | 0 | 0 | 1 | 0 |
| March 3, 2020 | 1 | 0 | 0 | 0 | 0 | 1 | 0 |
| March 2, 2020 | 1 | 0 | 0 | 0 | 0 | 1 | 0 |
| March 1, 2020 | 1 | 0 | 0 | 0 | 0 | 1 | 0 |
| February 29, 2020 | 1 | 0 | 0 | 0 | 0 | 1 | 0 |
| February 28, 2020 | 1 | 1 | 0 | 0 | 0 | 1 | 0 |