Ethereum miners are now cashing in big time
ETH's value in recent months has gained exponentially and will most likely continue to do so.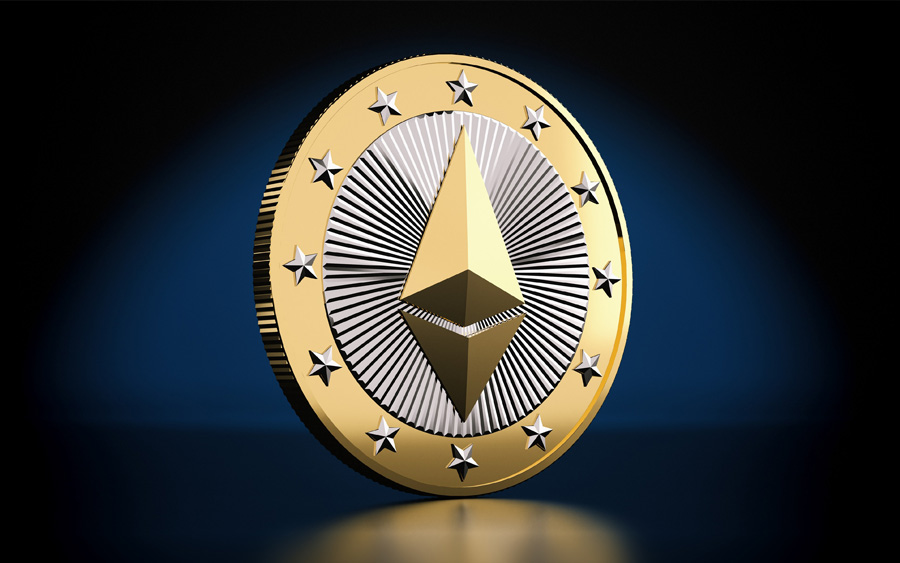 In the second most valuable crypto market, ETH fees are on the rise, as revealed by data from Glassnode. This means that ETH miners are cashing in big-time since over 42% of the miner revenue is currently derived from fees.
#Ethereum fees continue to skyrocket: over 42% of the miner revenue is currently derived from fees (hourly chart, 24h MA).

Live chart: https://t.co/pkyLWihGP4 pic.twitter.com/b4V0YDp9Dq

— glassnode (@glassnode) August 11, 2020
In addition, information obtained from BitInfoCharts revealed that the median Ethereum transaction fees generated are almost at their second-highest level ever. A mid-2018 surge saw ETH transaction fees peak at around $0.912. Yesterday, it hit the $0.879 mark.
Popular crypto trader, Joel Kruger, expressed his shock at the staggering fees that many are suddenly being asked to pay on the Ethereum network.
READ MORE: Google building its own debit card
#Eth transactions fees right now. 😬

— Joel Kruger (@JoelKruger) August 11, 2020
Is mining Ethereum still worth it?
When it comes to most crypto assets, mining difficulty and costs related to it are only going upwards. However, as ETH mining becomes more difficult based on more miners joining the process, it is expected that cost will move upward, as more computing power, software, and electricity are needed. But ETH's value in recent months has gained exponentially and will most likely continue to do so, thus making mining potentially profitable in the long term.
Quick fact: Ethereum is a cryptocurrency designed for decentralized applications and deployment of smart contracts, which are created and operated without fraud, interruption, control or interference from a third party.
READ MORE: Crypto exchanges with most valuable crypto-assets in the world 
Like with many other crypto assets, speculating with Ethereum can be highly profitable and has had a good history of giving its investors huge returns. However, there are also many other options to make income from Ethereum. These options include Ethereum mining, Ethereum faucets, and Ethereum staking.
World's most valuable Crypto Exchange, Coinbase ready to go public
US cryptocurrency exchange, Coinbase, today, released an S-1 filing ahead of its direct listing.
Coinbase the world's most valuable and largest American cryptocurrency exchange, today released an S-1 filing ahead of its direct listing.
Coinbase massive scale suggests why some crypto pundits are bidding its value up to as much as $100 billion on the private markets.
The fast-rising American crypto exchange financials revealed the crypto startup grew rapidly from 2019 to 2020.
Coinbase was founded was about 9 years ago and allows its customers to buy and sell Crypto Like Bitcoin, Ethereum Polkadot. The fintech company had earlier raised over $540 million in funding as a private company.
In 2019 Coinbase's net income was $30.4 million against $533.7 million in revenue. Just last year the crypto juggernaut net income rose to $127.5 million against $1.28 billion in revenue.
The unicorn grew just over 139% in 2020, a massive improvement in its 2019 results.
In an IPO filing, Coinbase says "Address not applicable" in the spot companies usually list their headquarters.
In a footnote, it explains "In May 2020, we became a remote-first company. Accordingly, we do not maintain a headquarters."
As a risk factor, it cites: "The identification of Satoshi Nakamoto, the pseudonymous person or persons who developed Bitcoin, or the transfer of Satoshi's Bitcoins."
Meanwhile, the company also highlighted in a press release it was offering institutional investors its prime brokerage services.
Institutions across the board are building for a future that is protected from new risks; this includes building a diverse balance sheet that is adequately hedged from the traditional capital markets and monetary debasement.
On the corporate side, use cases for digital assets are expanding rapidly from traditional portfolio management as an investment asset within a diversified portfolio — to accounts receivable/accounts payable, employee payroll, and commerce integration, for example.
CBN Governor calls Crypto illegal money
The CBN Governor, Godwin Emefiele stated that the Crypto ban was in the best interest of Nigerians.
The Governor of the Central Bank of Nigeria, Godwin Emefiele has recently defended the apex bank's decision in excluding cryptocurrencies from Nigeria's financial ecosystem.
Appearing before a joint Senate Committee on Banking, Insurance and Other Financial Institutions; ICT and Cybercrime, Godwin Emefiele stated that the Crypto ban was in the best interest of Nigerians.
According to a report by an online media outlet, while addressing the Senate committee, Godwin Emefiele remarked,
"Cryptocurrency is not legitimate money. Cryptocurrency has no place in our monetary system at this time and cryptocurrency transactions should not be carried out through the Nigerian banking system."
READ: CBN crypto ban and its ramifications for Nigerian banks
"Cryptocurrency is used to describe the activities of players in an electronic dark world" – CBN Governor. pic.twitter.com/2VQuY3HbX7

— YabaLeftOnline Media (@yabaleftonline) February 25, 2021
The head of the apex bank affirmed Nigeria's central bank resolve in continuing its surveillance and deeper understanding of the crypto ecosystem, buttressing that its major objective remains to educate Africa's largest economy on emerging financial risks and protect Nigeria's financial system from the activities of money launderers, currency speculators, and foreign-based fraudsters.
Recall in a press release dated, the 7th of Feberuary 2021, the CBN had explained in detail the motives for its directive to Deposit Money Banks (DMBs) and other financial institutions to desist from transacting in and with entities dealing in cryptocurrencies.
READ: CBN claims no immunity for Emefiele as it fires back at NESG
"Due to the fact that cryptocurrencies are largely speculative, anonymous, and untraceable, they are increasingly being used for money laundering, terrorism financing, and other criminal activities. Small retail and unsophisticated investors also face a high probability of loss due to the high volatility of the investments in recent times.
"In light of these realities and analyses, the CBN has no comfort in cryptocurrencies at this time and will continue to do all within its regulatory powers to educate Nigerians to desist from their use and protect our financial system from the activities of fraudsters," the CBN stated.
READ: CBN's Emefiele explains why banks restructured N7.8 trillion loans to customers
What you should know: The CBN, some weeks ago issued a circular prohibiting banks and other financial institutions from carrying out transactions in cryptocurrencies or facilitating payments for crypto exchanges.
The CBN's directive has since gotten very harsh reactions on social media with many condemning the policy as a deliberate attempt by the government to impoverish young Nigerians who have been able to create wealth for themselves through crypto trading.
Interestingly, Nigeria along with other countries ranked as the worst countries to start a career do not wholly accept or legally recognize cryptocurrency and other digital assets.
Nairametrics | Company Earnings