Ethereum miners are now cashing in big time
ETH's value in recent months has gained exponentially and will most likely continue to do so.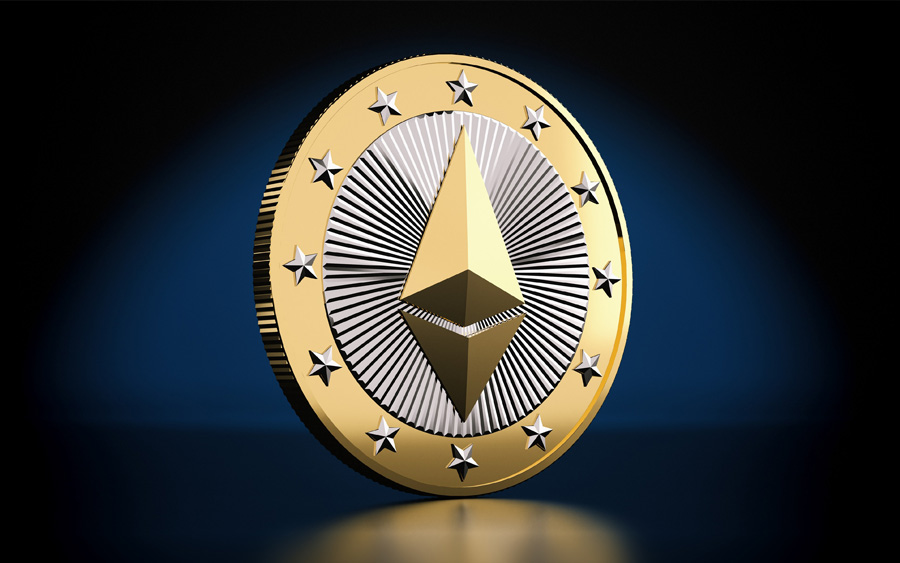 In the second most valuable crypto market, ETH fees are on the rise, as revealed by data from Glassnode. This means that ETH miners are cashing in big-time since over 42% of the miner revenue is currently derived from fees.
#Ethereum fees continue to skyrocket: over 42% of the miner revenue is currently derived from fees (hourly chart, 24h MA).

Live chart: https://t.co/pkyLWihGP4 pic.twitter.com/b4V0YDp9Dq

— glassnode (@glassnode) August 11, 2020
In addition, information obtained from BitInfoCharts revealed that the median Ethereum transaction fees generated are almost at their second-highest level ever. A mid-2018 surge saw ETH transaction fees peak at around $0.912. Yesterday, it hit the $0.879 mark.
Popular crypto trader, Joel Kruger, expressed his shock at the staggering fees that many are suddenly being asked to pay on the Ethereum network.
READ MORE: Google building its own debit card
#Eth transactions fees right now. 😬

— Joel Kruger (@JoelKruger) August 11, 2020
Is mining Ethereum still worth it?
When it comes to most crypto assets, mining difficulty and costs related to it are only going upwards. However, as ETH mining becomes more difficult based on more miners joining the process, it is expected that cost will move upward, as more computing power, software, and electricity are needed. But ETH's value in recent months has gained exponentially and will most likely continue to do so, thus making mining potentially profitable in the long term.
Quick fact: Ethereum is a cryptocurrency designed for decentralized applications and deployment of smart contracts, which are created and operated without fraud, interruption, control or interference from a third party.
READ MORE: Crypto exchanges with most valuable crypto-assets in the world 
Like with many other crypto assets, speculating with Ethereum can be highly profitable and has had a good history of giving its investors huge returns. However, there are also many other options to make income from Ethereum. These options include Ethereum mining, Ethereum faucets, and Ethereum staking.
Harvest: Crypto that gives interest on your Bitcoin
Harvest offers crypto users the platform to supply crypto assets for lending and earn interest on them.
Harvest, a new (DeFi) platform created on the Kava blockchain, plans to launch a product that will enable users to earn more on Bitcoin, XRP, Binance coin, and two other cryptos.
Harvest offers crypto users the platform to supply crypto assets for lending, and earn interest on them, as well as use their crypto as security for borrowing, according to Brian Kerr, Kava's co-founder and chief executive.
READ: Exclusive: Best bank in Nigeria judging by the numbers 
Both borrowers and lenders earn HARD, Harvest's governance token. It also supports Chainlink LINK, the Binance USD stablecoin (BUSD), Binance Coin (BNB), and Kava's digital assets—KAVA and USDX
On Harvest there are three major activities:
Supply: You can safely supply your digital assets on Harvest and earn interest.
Borrow: You can use your digital assets as collateral to borrow others.
Earn: Suppliers and borrowers earn HARD, the governance token of Harvest.
READ: Ripple reports 1,760% surge in XRP sales in Q2 2020
How Harvest was created?
Harvest is an application designed on Kava; as such, it leverages Kava's existing validators for security, bridges for cross-chain asset transfer, and partners services such as Chainlink oracles for price-reference data.
What crypto experts are saying about Harvest
"Harvest.io is a logical addition to the DeFi ecosystem taking shape around Kava. We think the choice it brings to investors to lend and borrow assets, not well supported by existing platforms, is really exciting—as is the ability for Kava stakers to earn HARD tokens and participate in the new platform's governance.
"The Kava community is one of the most active in crypto so we look forward to joining with them to support Harvest's launch and future growth."  –Richard Galvin, Digital Asset Capital Management
READ: Crypto: UniSwap gives each owner over $2,000
"Kava's shift from "DeFi application" to "application platform" means that KAVA token holders get exposure to every new idea and implementation in the ecosystem. This is exciting and something we haven't yet seen in the blockchain space."– Michael Anderson, Framework Ventures
Nigeria is Africa's leader in Bitcoin transfers, transacts $8 million weekly
Data shows that the use of Bitcoin for peer to peer lending in Nigeria is on an astronomical run.
Nigerians increasing their use of BTC is no longer news, but what seems astonishing is the volume that they transact with BTCs weekly, compared to other African countries.
Data shows that the use of Bitcoin for peer to peer lending in Nigeria is on an astronomical run.
Recent statistics obtained from usefultulips, a BTC analytic data provider, stated that Nigeria leads Africa peer to peer lending in 2020, posting weekly P2P volumes of between $8million, followed by South Africa and Kenya posting about $2 million weekly.
READ: Has the President erred in stopping CBN from funding food imports?
Quick Facts: In BTC's case, peer to peer is the exchange of BTC between parties (such as individuals) without the involvement of a central authority. This means that peer to peer use of BTC takes a decentralized approach in the exchange of Bitcoins between individuals and groups.
It shows that BTC's long-running narrative as the "digital gold" for hedging against global economic turmoil is gaining the trust of Nigerians for payments and transfers.
READ: Unknown Bitcoin whale moves $1.3 billion in minutes
The financial market turmoil triggered by COVID-19 has definitely changed the way Nigerians view the whole financial system, as data also obtained from Google trend shows Nigeria leading the pack around the world in Bitcoin searches.
This is a testament to the fact that Nigerians truly love their Bitcoins.
It's important to note that Nigeria's Securities and Exchange Commission is aware of the high precedence of crypto use in Africa's biggest economy, and has up come with rules recording to the fast-changing financial sector
READ: SEC discovers 12 ponzi scheme operators, warns investing public
Chimezie Chuta, Founder, Blockchain Nigeria User Group, spoke with excitement on the long-overdue legal framework by the Nigerian Securities and Exchange Commission regulating digital assets and blockchain investments.
"SEC Nigeria has consistently shown that it has a clear understanding of her role in creating a conducive environment for the growth and development of Virtual Financial Assets, and Cryptocurrencies in general.
"This recent publication will act as a catalyst for mass adoption. It will also create much needed institutional investor confidence for the Nigeria Capital Market."
OUSD: Stablecoin that pays you interests like a bank
OUSD is a natural extension of Origin's mission in facilitating peer-to-peer commerce.
OUSD was recently launched. It automatically makes you earn competitive yields from DeFi protocols, while still sitting in your wallet.
OUSD is a natural extension of Origin's mission in facilitating peer-to-peer commerce.
It believes in having a trustworthy stablecoin that leverages the best parts of decentralized finance by enabling buyers and sellers to transact with ease and trigger the growth of a decentralized commerce platform. It is built by seasoned experts of cryptocurrency and fintech experts at Origin Protocol.
READ: Some experts are uncertain of what to expect from money markets in H2 2020
How it works: The recent launch of OUSD will facilitate a simple lending strategy designed on top of Compound.
Similarly, you don't need to unstake or unlock your OUSD when you want to transfer it to another wallet. This both saves you gas fees and makes it much more convenient to switch between earnings and spendings.
READ: Yearn.Finance, a lending aggregator scarcer than Bitcoin
Your earnings compound continuously and are revealed in your ever-increasing OUSD balance, while still being available for payments, commerce, and peer-to-peer transactions.
The creators are taking a more cautious strategy for the first few weeks in ensuring that the smart contracts are secured and safe.
Thereafter, new strategies will be momentarily deployed that boost yields while curbing risk and dependencies. It is planned to directly integrate with Uniswap, Curve, Compound, Aave, dYdX, and Balancer.
READ: Global stocks plunge over doubts of America's economic recovery
Origin Protocol is focused on three types of strategies:
Lending fees
Automated market maker fees
Rewards tokens provided by the above and new DeFi protocols
However, Nairametrics, advises on caution as the OUSD contracts have not yet been formally audited, though it shows great promise of security and transparency, coupled with the bias that it has household names of cryptos behind the project.
READ: Shell to focus on Nigeria, Gulf of Mexico and others as it seeks to cut 40% of costs
What are Stablecoins?
Stablecoins are cryptocurrencies created to minimize the price swings that occur in a crypto asset. They are usually pegged to fiat currencies and often exchange-traded commodities.
Stablecoins give owners a sense of security as users can store their assets whenever there is high volatility in the crypto-verse or other financial markets.
Consumers can also with great ease convert from unpegged cryptocurrencies to stablecoins when they are worried about where the markets are heading next, eliminating the need to return to a fiat currency.