Expert simplifies FIRS' newly-introduced stamp duty
Following the confusion over the recently introduced stamp duty, an expert clarifies what is expected.
The Federal Inland Revenue Service (FIRS) recently introduced stamp duties on Certificate of Occupancy and house rent charges.
The development has left Nigerians with many questions, as most citizens feel that their economic plights would be further complicated by the additional tax burden.
About a week ago, Nairametrics reported the explanation provided by Taiwo Oyedele, the fiscal policy partner and West African tax leader for PriceWaterhouseCoopers (PWC) Nigeria, concerning the controversial payable percentage of the stamp duty.
Subsequently, a tax expert has offered some more insights/explanations on the new stamp duty charges. Albert Folorunsho, the managing consultant at Padebo Professional Services, gave the insights during an interview with Television Continental (TVC). Nairametrics monitored the interview session. See his explanations below.
What is stamp duty?
According to Folorunsho, stamp duty is not new; it has been a mode of instrument duty in the financial services space, especially in stockbroking and insurance. He described it as duties paid on instruments, which make the instruments legal while generating more revenue for the government.
He said that the major difference now is that the FIRS has decided to take it upon itself to generate duties on physical instruments.
Is it a flat 6% rate?
Due to the poor communication about the duty when it was announced, a lot of Nigerians confused it for a flat 6% rate on their rent/C of O charges. Mr Folorunsho however clarified that only payment of rent fees above 21 years got the 6% rate, while 7-21 years was at 3%. The rent for less than 7 years was dutiable by 0.78%.
Do you have to pay VAT after paying stamp duty?
Folorunsho said that if VAT were charged on a duty, there would be no need for stamp duties. He cited South Africa as an example, stating that the country removed stamp duties since 2009 as they did the work of VAT.
However, he added, "we need to ascertain what is dutiable by the government," as stamp duties cause confusion, especially when there are exemptions.
The law states that any duty paid by a federal, state or local government is exempted from stamp duties, however, Nigerian banks still charge duties on duties paid these institutions. He called for further clarification on the subject.
Does stamp duty protect Nigerians?
Since stamp duty is basically proof of an agreed contract between a landlord and tenant, and a tenant who wishes to sue an erring landlord to court would have it easier with proof of stamp duty. It would reduce delay in the courts, Folorunsho explained.
Was the timing of the enforcement wrong?
"It's the law," he said, "But the government needs a human face. We are in a global pandemic and GDP per capita incomes have declined." He advised the government to focus on companies owing, and charge where essential, because individuals may have issues paying their rents in an economic downturn.
Is the government going the right way in expanding the tax net?
Folorunsho is of the opinion that with the reduced revenue for Nigeria, due to a pandemic, it was rational for the government to bring policies to expand its tax net, as it could be too late by 2021.
"It's all about government revenue, that's why nonphysical and physical instruments would be charged…Nigeria runs the risk of reduced revenue by 2021, everything must be done within the law," he said.
More insights
Stamp duties have always been around, though had not been broadly used till now. However, it could be beneficial to a tenant in a legal battle against a landlord, because it is legally binding proof of a contract between both parties. It also serves as a source of revenue generation for the government.
Charges that fall under VAT are exempted from stamp duties. Instruments paid by governments are exempted as well. In the same vein, only people paying rent up to 21 years fall under the 6% law.
FEC approves $1.96 billion for Kano-Niger Republic railway
The Federal Government has approved the sum of $1.96billion for the construction of Kano-Maradi railway.
The Federal Executive Council has approved the disbursement of $1.96 billion, for the railway line from Kano in Nigeria to Maradi in Niger Republic. The President will also commission the Warri-Itakpe standard gauge rail line, running through Kogi, Edo and Delta States.
This was announced by the Minister of Transport, Rotimi Amaechi, on Wednesday evening.
Explore the Nairametrics Research Website for Economic and Financial Data
@NGRPresident @Mbuhari will on Tuesday commission the Warri-Itakpe rail line which runs through Kogi, Edo and Delta States. This will set the stage for commencement of operations on that route.
Also, we've gotten approval for the construction of the Kano-Maradi & Dutse rail line.

— Chibuike.R. Amaechi (@ChibuikeAmaechi) September 23, 2020
Media aide to the President, Ajuri Ngelale, said, "The rail line will connect 3 states: Kano, Katsina & Jigawa. It moves from Kano to Dambatta, Kazaure, Daura, Mashi, Katsina, terminating in Maradi, Niger Republic. This financially empowers Nigeria as the import/export hub for Niger."
READ: NNPC to support alternative energy initiative by deploying CNG plants across the country
FEC Approves $1.96bn Kano-Maradi Railway:

"The rail line will connect 3 states: Kano, Katsina & Jigawa. It moves from Kano to Dambatta, Kazaure, Daura, Mashi, Katsina, terminating in Maradi, Niger Republic. This financially empowers Nigeria as the import/export hub for Niger." pic.twitter.com/aZVMoab95z

— Ajuri Ngelale (@AjuriNgelale) September 23, 2020
READ: Lagos-Ibadan Railway: NRC acquires 24 coaches for operations starting next month
Nairametrics reported in June, that China is set to approve the sum of $5.3 billion for the construction of the Ibadan-Kano rail line.
"The Chinese government and people have been very helpful to Nigeria. They have released $1.6 billion for Lagos-Ibadan standard gauge railway (SGR). They've agreed to approve and we hope that by October, they should be able to approve the $5.3 billion for the Federal Government so that we can commence and complete construction of Ibadan-Kano railway," Rotimi Amaechi said.
UK-based group to invest $245 million in 100 Nigerian businesses
A UK based organization is to partner local investment funds to disburse $245 million to 100 Nigerian businesses.
A UK-based development finance institution, CDC Group, has finalized plans to invest US$425 million as an aid to 100 businesses and 38,000 jobs in Nigeria.
This is sequel to its partnership with 40 investment funds such as Afreximbank, African Capital Alliance and Indoram, NAN reports
In a virtual visit to the country by the board of the organization led by Chief Executive, Nick O'Donohoe and Chairman, Graham Wrigley, the UK Government-funded organization stated that all earnings from its investments are ploughed back to improve the lives of millions of people in Africa and South Asia.
CDC Group noted that it paid a virtual visit to the Vice President of Nigeria, Prof. Yemi Osinbajo, and British High Commissioner to Nigeria, Catriona Laing, to discuss and ascertain the impact of CDC's aid to its investees through the COVID-19 crisis and understand how to stimulate recovery and growth.
The discussions also focused on CDC's own response to the pandemic through its preserved, strengthen and rebuild programme, the statement said
(READ MORE: WHO to secure initial COVID-19 vaccine for 20% of Africans)
Commenting on the rationale of the aid, the Chief Executive of the CDC Group, Nick O'Donohe said that, "Nigeria plays a key part in our strategy of partnership and investment for economic growth in West Africa. "Hosting our 2020 board trip– albeit virtually – in both markets is a testament to our commitment.
"Looking forward, we will continue to prioritise the post-COVID-19 recovery as part of the Build Back Better agenda.
"We are committed to supporting a deeper and more strategic bilateral partnership between the UK and Nigeria that is based on enhancing economic development, job creation, inclusion, trade and investment," O'Donohoe further remarked.
In a glowing tribute and commendation to the group, British High Commissioner to Nigeria, Catriona Laing CBE said CDC has been pivotal to creating jobs and supporting the growth of businesses by investing in the poorest countries across Africa, including Nigeria.
"CDC's commitment to the country signals to other UK investors that investing in Nigeria is possible and should be prioritized in order to help Nigeria and indeed, Africa, mitigate the impact of COVID-19," the envoy said.
Nigeria's manufacturing sector contracts for 5th consecutive month – CBN 
The CBN disclosed in its September PMI report that the manufacturing sector contracted.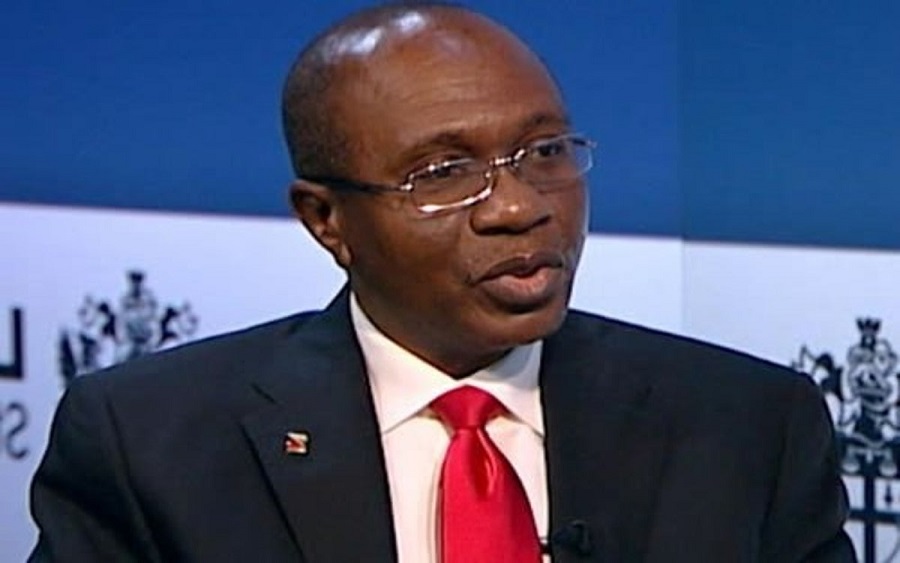 The Manufacturing Purchasing Managers' Index (PMI), in September 2020, has witnessed a contraction for the fifth consecutive month, as it stood at 46.9 index points. 
This was disclosed by the Central Bank of Nigeria (CBN), in its September PMI report released on Wednesday. 
READ: Nigeria's inflation rate hits 13.22% in August 2020, highest in 29 months
The report stated that, out of the 14 subsectors surveyed, 4 subsectors reported expansion (above 50% threshold) in the review month in the following order: 
Electrical equipment

 

Transportation equipment 

 

Cement, and

 

Nonmetallic mineral products

 
The paper product subsector was stable. 
READ: Emirates Airlines banned from operating in Nigeria
READ: U.S dollar drops, low U.S interest rates expected to persist for long
While the remaining 9 subsectors reported contraction (below 50% threshold) in the review month in the following order: 
Petroleum & coal products

 

Primary metal

 

Furniture & related products

 

Printing & related support activities

 

Food, beverage & tobacco products

 

Textile, apparel, leather & footwear

 

Chemical & pharmaceutical products;

 

Fabricated metal products and 

 

Plastics & rubber products

 
The Non-manufacturing sector PMI stood at 41.9 points in September 2020, indicating contraction in nonmanufacturing PMI, for the sixth consecutive month.