Tripple Gee: How a small company outlived its founder, 40 years and still counting
Tripple Gee must have driven home the message that it is here to stay.
Chief Gani Gbadebo Giwa founded Tripple Gee & Company Plc in 1980 (the name is obviously taken from his initials GGG). The company was set up to provide printing and manufacturing services for a selected market.
His B2B model might have been considered risky, but the company has remained through four decades, waxing stronger even after the death of its founder.
Though not a household name, Tripple Gee & Company Plc has continued to show a gradual but steady increase in its yearly sales and revenue. After dealing with its wobbling finances and operations up till 2015, the company appeared to stabilise afterwards and started recording a steady rise in income in 2017.
READ ALSO: Covid-19: Unilever Nigeria suffers 40% revenue loss
About the company and its business model
Incorporated as a private limited company since April 1980, Tripple Gee & Company Plc was not listed on the main board of the Nigerian Stock Exchange until 1991 when it converted to a public limited liability company.
At its listing, the company has 10 million authorised shares of which 5 million were issued and fully paid for. After 29 years, the company has now expanded operations and increased its shares to almost half a billion units, worth N247.48 million at its current market price of N0.50 per share.
The company specialises in manufacturing financial instruments (MICR encoded and personalised cheques, dividend warrants, share certificates), and other secure and commercial documents. Labels and flexible packaging materials are also part of its products.
Among its customers are firms in need of and labelling products like pharmaceutical labels, anti-counterfeit labels and packaging labels such as printed nylon, BOPP, PVC and shrink packaging products.
READ MORE: Okomu Oil Palm 's profit declines by 43.22% as at Q3 2019  
As the company progressed over the years, it has also incorporated into its operations the production of ballot papers and election stationery as well as licenses and permits, customs revenue collection forms and receipts, statement of accounts, utility bills and pension contributions, personalised letters to shareholders and brochures collation, to meet the needs of its expanding clientele.
The market
Every business only survives because of the market it services, and for a name that is relatively unknown, TrippleGee is holding its own in the space producing sensitive documents like licenses, receipts, and ballot papers.
The company provides secure financial instruments such as cheques, and certificates for financial institutions like the Central Bank of Nigeria (CBN), Guaranty Trust Bank Plc, Zenith Bank Plc, Ecobank Nigeria Plc, Union Bank Plc, Bank of Industry (BOI), EDC Registrars Limited, and First Registrars, among others.
Tripple Gee also produces Self-Adhesive Labels used by companies in the Manufacturing, and Oil and Gas sectors. Conoil Plc, Capital Oil Plc, A – Z Petroleum, Oando Petroleum Plc, Tecno Oil & Gas Ltd, Ascon Oil & Gas Ltd and Grand Petroleum Ltd are some of their patrons in the space.
READ ALSO: Top 10 highest earning CEO's in Nigeria
They also service institutions such as the Joint Admissions and Matriculation Board (JAMB), West African Examination Council (WAEC), Nigerian Ports Authority (NPA), Nigerian Maritime Administration and Safety Agency (NIMASA), Independent National Electoral Commission (INEC), Institute of Chartered Accountants (ICAN), and some higher institutions.
The company produces vehicle licenses and permits for state governments across all regions including Lagos, Delta, Rivers, Anambra, Osun, Oyo, Kogi, Enugu, Abia, Cross River, Kebbi Niger Plateau, Imo, Adamawa, Kaduna and Sokoto States.
Major brands like the Dangote Group, Flour Mills of Nigeria Plc, Berger Paints of Nigeria Plc also have Tripple Gee producing their secured documents.
A look at the financials
The company's activities are broken down into manufacturing of packaging products and printing services, with the former making for 53% of its activities, and the latter making up the rest.
Results in recent years show that the manufacturing of packaging products make up the largest part of its revenue, followed closely by printing services, other printing services, and other packaging services.
In 2018, packaging made up 37.8% of its N742.56 million revenue in sales, while printing services brought in 26.1% of the revenue, other printing services brought in 22% and other packaging services, 13.1%.
READ MORE: Fines: NSE makes over N154 million from banks, others
In 2019, N784.4 million was raked in from sales made in Nigeria. There was a little reshuffling and this time, the input from packaging dropped to 32.6%, printing services dropped to 25.2%, other printing services also dropped to 21.3%, while revenue from other services increased significantly to account for 20.8%.
Unaudited financials for the year ended March 2020 shows an annual turnover of N1.32 billion, a 68.3% jump from the previous period. Part of the reason could be the additional income accruing from financing and investing activities, as well as the change in management.
Clearly, every aspect of the company's operations is just as important as the other, and they each account for a reasonable portion of the company's sales and total revenue.
READ: Opay shuts down other business arms to focus mainly on fintech
The management and board of directors
The company's Board of Directors is made up of 6 members – Alhaji Ali Safiyanu Madugu Mni (Chairman), Mr Samuel Idowu Ayininuola, Mrs Adebimpe Giwa, Senator (Chief) Felix Kolawole Bajomo, Chief (Mrs) Christy Nkem Okoye, and Mr Olusegun Olusanya.
Mrs Adebimpe Giwa rejoined the company in 2018 as Executive Director, after the death of her husband, Chief Gani Gbadebo Giwa who was also the founder.
Subsequently, she was announced as Managing Director of the company at the AGM in 2019. She had initially served as the company's general manager (packaging) between 2007 and 2014 before she left to manage AN-BOS Nigeria Limited, a trading company specialised in the supply of raw materials.
The company said Giwa returned to the Tripple Gee as an executive director after the demise of the founder in 2018. The company's record shows that within the first six months of her return, the company's turnover increased by 149%, and this made her most qualified for the position of MD.
She has since justified her position as MD, increasing the company's revenue to N1.32 billion for the financial year ended March 2020, a major leap from the N784 million recorded the previous year in 2019.
Download the Nairametrics News App
Looking at another 40 years?
In 29 years of being listed and 40 years of existence, the company continues to reward shareholders for their trust and investments, delivering returns to them yearly, although its share price has been on a decline in recent years.
Having outlived its founder, Tripple Gee must have driven home the message that it is here to stay. As the world goes digital, the company continues to expand its services to stay in business and stay relevant to the community.
There is a lesson or two for young entrepreneurs to pick from this company, especially at this time when surveys have shown that most businesses hardly last beyond five years.
NB Plc to raise additional N20 billion from its N100 billion Commercial Paper
Nigerian Breweries has announced the continuation of its N100 billion Commercial Paper (CP) Issuance Programme.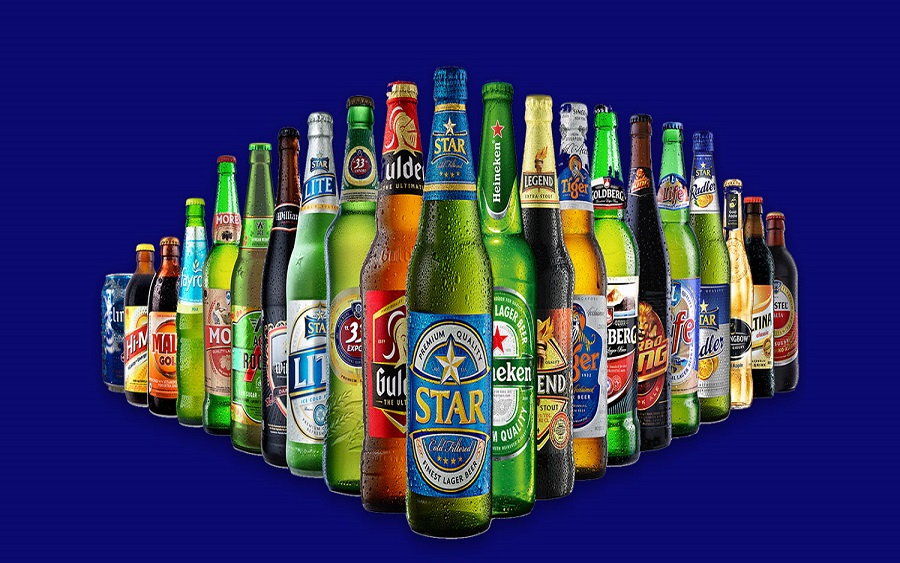 Nigerian Breweries has announced the continuation of its N100 billion Commercial Paper (CP) Issuance Programme in a bid to raise up to N20 billion to support its short term funding needs. The company has launched Series 9 and 10 of the programme for this purpose.
This information was disclosed in a notification signed by the Company's Secretary, Uaboi G. Agbebaku, and sent to the Nigerian Stock Exchange.
The notification reads;
"[Nigerian Breweries Plc] is pleased to inform the Nigerian Stock Exchange and the investing public of the continuation of its "CP" (Commercial Paper) programme with the launch of Series 9 and 10 of the programme.
"Series 9 of the Commercial Paper programme would be for a tenor of 180 days, while Series 10 would be for 270 days. However, the launch of the CP opens today 23rd October 2020."
(READ MORE:Nigerian Breweries stock up by 58% since August )
What you should know
According to data obtained from Financial Market Dealers Quote (FMDQ), Nigerian Breweries has raised up to N90.12 billion since the start of the year.
N52.76 billion was raised from Series 6 between February 12 to November 6, 2020.
N13.03 billion was raised from Series 7 from April 15 to October 14, 2020.
N24.33 billion was raised from Series 8 from April 15 to January 8, 2021.
The recent issuance of the Series 9 and 10 CP will bring the total funds raised to N110.12 billion.
Why it matters
The CP will help the company navigate through the recent impact of COVID-19 and other trade disruptions.
The programme will strengthen the balance sheet of the company, and enable the brewer to execute its plans while delivering value to customers and creating wealth for shareholders,
In like manner, the CP programme is expected to provide opportunities for non-equity investors to invest in the company and support its cost management initiatives.
MTN shareholders have made approximately N1 trillion since April 2020
Shareholders of MTN Nigeria gained close to a trillion naira in less than 7 months.
MTN Nigeria shareholders have gained N986.58 billion since the first trading session in April 2020.
This was uncovered by calculating the difference in the telecommunication giant's market capitalization of ₦1.832 trillion at the open of trade, for the first trading session in the month of April 2020, and the market capitalization of ₦2.646 trillion at the close of trade in the first trading session in the month of October.
READ: Shell to cut 9,000 jobs globally due to oil price crash as it shifts to clean energy
This gives a whopping N814 billion increase in market capitalization, and this with the dividend the company has paid to shareholders on two occasions between this time period, brings the total gains both realized and unrealized to approximately N1 trillion.
READ: FUGAZ; Nigerian banks considered too big to fail
Hence, the N814 billion increase in market capitalization translates to the joint gains MTN investors have made from the increase in the shares of the company, as the share price of the company has increased by 44.44% or ₦40.00 between April 1, 2020, and October 2, 2020, with the share price of increasing from ₦90.00 to ₦130.00.
However, the gains MTN NG investors have made from their investments in the telecommunication company, is not limited to the gains driven by the increase in the price of the shares.
READ: World Bank says Nigerian banks are at risk of being destabilised by COVID-19
Recall that the company declared payment of dividends to its shareholders on two occasions, as investors/shareholders of the company, whose names appear in the Register of Members, as of the close of business on April 17, 2020 and August 14, 2020 were paid a cumulative dividend per share of ₦8.47, for all the outstanding shares of 20,354,513,050 held by the shareholders, and this translates to a total dividend payout of N171 billion by the company to its shareholders.
It is noteworthy that the realized and unrealized gains MTN investors have made from holding the shares over this period stands at N986.58 billion.
LASACO Assurance Plc Chairman, Aderinola Disu resigns from the Board of Directors
Aderinola Disu resigned her position as a Director on the Board of LASACO Assurance.
Lasaco Assurance Plc has announced the resignation of its former Chairman, Mrs. Aderinola Disu, as a Director on the Board. The resignation took effect from the 8th of September, 2020.
The following information is contained in a press release made available to the public, signed by the company Secretary, Gertrude Olutekunbi, and verified by Nairametrics.
The notification also revealed that, the aforementioned firm has received a provisional approval from the National Insurance Commission (NAICOM) to appoint two other directors.
READ: 3 bank directors resign from NESG in protest to CBN immunity letter
The two newly appointed directors are; Dr (Mrs.) Maria Olateju Phillips, and Prince Jamiu Adio Saka, both appointed to a Non-Executive Director role.
Profile of the two newly appointed Directors
Chief (Mrs.) Teju Phillips, is a successful Chartered Accountant, who holds an ACCA from England and Wales. She is multilingual and has extensive experience in Management/Consultancy services, that spans across many years in both the public and private sectors. She has served as a Director in Keystone Bank; Director, Lagos State Lottery Board; Honorable Commissioner for Special Duties & Inter-Governmental Relations in Lagos State; Managing Director of Alma Beach Estate Ltd (a subsidiary of Rims Merchant Bank Ltd); Managing Director, Maridot Ventures Ltd. among others.
READ: FIRS retires coordinating directors, appoints new ones
Prince Jamiu Adio Saka, is an accomplished Insurance professional, having practiced in Canada and Nigeria. He brings to the board over 30 years of experience as a Broker.
Lasaco Assurance Plc, is a listed Nigerian firm that provides life and general insurance services, which includes motor, bond, contractors-all-risk, fire, burglary, aviation, marine, general accident, life, pension schemes, engineering, and oil and gas. The company has a market capitalization of about N2.05 billion and it share price currently trades at N0.28 kobo.