Top 10 highest earning CEO's in Nigeria
The figures only refer to their annual remunerations as the highest-paid directors.
The responsibility of piloting a firm's affairs and ensuring profitability often rests squarely on the shoulders of the Chief Executive Officer (CEO). Agreed, running a company is never a task that can be accomplished by just one person. But that notwithstanding, CEOs are the ones at the helm of affairs. As such, they take most of the blame for the lows, just as much as they take the credit for the highs.
It goes without saying that CEOs are also the highest-paid staff of every company. In Nigeria, the CEOs of the major companies are remunerated handsomely for their efforts. However, just as much as these companies have ranks in terms of asset size and profitability, so also do their CEOs' earnings have ranks.
This article, therefore, looks at the highest-paid CEOs of companies listed on the Nigerian Stock Exchange. The focus here is on how much they earned in 2019.
Explore Economic Research Data From Nairametrics on Nairalytics
Do note that the figures given here do not include what the CEOs might earn in dividends as shareholders of their respective companies. The figures only refer to their annual remunerations (executive compensation) as the highest-paid directors.
---
Ferdinand Moolman, MTN Nigeria, N586 million
Ferdinand Moolman is Chief Executive Officer (CEO) of one of Nigeria's biggest, non-oil foreign direct investment – MTN Nigeria Communications Plc. He was promoted to the position of CEO on December 1, 2015, as part of a major reshuffling of the telco's operating structure which was aimed at strengthening operational oversight, leadership, governance, and regulatory compliance.
Before then, he was the Chief Financial Officer (CFO), a position he occupied immediately he was transferred from MTN Iran cell where he was the Chief Operating Officer (COO).
It makes a lot of sense that the CEO of the biggest company listed on the Nigerian bourse should be the highest-paid CEO in Nigeria.
Moolman earned N586 million in 2019, 2.5% up from the N571 million he took home in 2018.
---
Austin Avuru, Seplat, N440 million
Augustine Avuru, the co-founder and CEO of Seplat Petroleum Development Company Plc, is the highest-paid director in his company, and second highest in Nigeria for the year 2019.
Prior to becoming the Chief Executive Officer of Seplat in May 2010, he was Managing Director at Platform Petroleum Limited, a company he founded. He had spent over a decade at Nigerian National Petroleum Commission (NNPC), holding different positions including that of wellsite geologist, production seismologist, and reservoir engineer.
He had also worked as an exploration manager and technical manager with Allied Energy Resources in Nigeria, a pioneer deepwater operator, where he spent ten years before starting Platform Petroleum Limited in 2002. He is also a director of MPI, which is listed on NYSE Euronext Paris.
Avuru received N440 million as his remuneration in 2019, a shortfall of N44 million when compared to his 2018 earnings.
Recall that Seplat had announced Roger Brown as the incoming CEO that will take over when Avuru retires on July 31, 2020.
READ ALSO: Covid-19: Guinness Nigeria warns investors its results will be bad
---
Segun Agbaje, GTBank, N400 million
Segun Agbaje joined Guaranty Trust Bank as a pioneer staff in 1991 and rose through the ranks to become the Managing Director and Chief Executive Officer in 2011 after Tayo Aderinokun, the previous CEO, passed on.
As CEO, Agbaje took N400 million home in remunerations for the year 2019. This shows an increase of N16 million from his N384 million remuneration in 2018, and given the impressive results that the bank showed for the year, we can say that it was duly justified.
He was recently elected an independent member of the Board of PepsiCo, the American owners of popular beverage drinks Pepsi and Moutain Dew. As Nairametrics reported, Agbaje will officially assume his duties as a board member and audit committee member at PepsiCo by mid-July.
---
Yaw Nsarkoh, formerly with Unilever Nigeria Plc, N330 million
Yaw Nsarkoh has had a long career within the Unilever Group, occupying top positions like the African Regional Brand Manager, Production Manager for Unilever Ghana, among others.
He headed several regional headquarters of the global manufacturing company, especially in Africa. He also served as a Strategic Assistant to Unilever's President for Asia, Africa, Central, and Eastern Europe.
He resigned from his position as Managing Director in December 2019, to take up new roles within the Unilever group across Europe. He was succeeded by Carl Raymond Cruz in January 2020. Prior to his departure, he earned N303 million in 2019, 8% less than the N330 million he earned in 2018.
---

Michael Puchercos, formerly with Lafarge Africa Plc, N272 million
For the financial year ended December 31st, 2019, Michael Puchercos earned N272 million, marking an 18.7% increase when compared to the N229 million he earned in 2018.
Before his appointment as Lafarge Africa Plc's CEO, he worked in various capacities within the cement industry for two decades. He was the President & Chief Executive Officer of Lafarge Halla Cement; Director of Strategy and Systems at Lafarge Gypsum; Chief Executive Officer of Bamburi Cement and Hima Cement; and Chairman of Mbeya Cement in Tanzania.
He resigned from Lafarge in January 2020 to join competitor brand, Dangote Cement Plc and was succeeded by Mr. Khaled Abdelaziz El Dokani, the former country CEO of Lafarge Holcim Iraq.
---
Jordi Borrut Bel, Nigerian Breweries Plc, N271 million
Jordi Borrut Bel is the Chief Executive Officer and Managing Director of Nigerian Breweries Plc. Mr Bel is an experienced manager and has served in Heineken's different subsidiaries across different countries. He was Managing Director at Brarudii SA, Manager-Project Distribution at Heineken Slovensko AS, Brand Manager at Heineken France SAS and Director-Sales & Distribution at Heineken España SA. His last position prior to coming to Nigerian was that of the Managing Director of Heineken Burundi.
Bel's earnings experienced a quantum leap from N190 million in 2018 to N271 million in 2019, an increase of about 42%. He was the sixth highest-paid CEO in 2019.
---
Mauricio Alarcon, Nestle Nigeria Plc, N218 million
Seventh on the list is Mauricio Alarcon, the Chief Executive Officer of Nestle Nigeria Plc. Alarcon was appointed CEO in 2016, after a progressive 17 years career with the Nestle brand. He started as Area Sales Manager with Nestle Mexico and later became a Senior Brand Manager.
He worked as Marketing Advisor at Nestle Headquarters in Switzerland, Country Manager at Nestle Cote d'Ivoire and later became Managing Director of Nestle Atlantic Cluster between June 2016 and September 2016, overseeing Senegal, the Gambia, Guinea, and Cote d'Ivoire.
Alarcon earned N218 million in 2019, a slight increase from the N210 million in 2018 he earned in 2018, placing him 7th place in the list.
---
Lars Richter, Julius Berger Nigeria Plc, N217 million
Presently, Lars Richter occupies the position of Managing Director & Director at Julius Berger Nigeria Plc, a position he was appointed to in 2018.
Before this appointment, he had garnered over 16 years' experience in the construction industry, with 10 years spent in Nigeria, in different positions including Division manager, Project manager, and Project engineer.
Richter places 8th on this list, with an income of N217 million in 2019. This is quite a significant reduction from the N319 million he received in 2018 although there is no obvious justification for this.
---
Emeka Emuwa, Union Bank of Nigeria, N172 million
Emuwa earned an annual net income of N172 million in 2019, the same as he did in 2018. He was appointed CEO of Union Bank of Nigeria in November 2012, after a progressive 25-year banking career at CitiBank across several African countries.
He started out as a Management Assistant at Citibank Nigeria Limited and was later promoted to the position of Country Head, Cameroon. At this time, he was also overseeing all the bank's activities in the Central African region, including Congo and Gabon.
He occupied strategic positions in the company across several countries like Tanzania, Ghana, Niger, and Nigeria, serving as the CEO between 2005 and 2012, before he took up the appointment with Union Bank Plc.
---
Imrane Barry, Total Nigeria Plc, N163 million
Total Nigeria Plc has Imrane Barry as its Managing Director. Imrane is not new to the Total group as he had previously served as Managing Director of Total Uganda in 2013, Total Cameroon SA in 2015 and Total Nigeria Plc in 2018. He also worked with other Total affiliates in Kenya and Ivory Coast, at SEP-Congo as the Technical and Transport Director, and in Paris as the Strategy and Development Senior Officer.
He was appointed Deputy Executive Vice-President of Total Africa & Middle East in 2012,
Before joining Total, Imrane worked in several capacities in Engineering and Construction Companies in Guinea Conakry, Cote d'Ivoire and Gabon.
Imrane took home N163 million as remunerations in 2019, 41% more than his 2018 earnings of N115 million.
---
Note that these figures were sourced from the companies' FY 2019 audited financial statement. As such, the figures represent these CEOs' income for the year 2019. As was explained in the article, a couple of the CEOs no longer occupy their positions, but since there has not been a full year financial statement explaining what their successors might be earning, these figures are the most recent.
Nigerians borrow N3.34 trillion in one year – CBN
The document stated that the credit was stimulated by the policy on Loan-to-Deposit Ratio (LDR).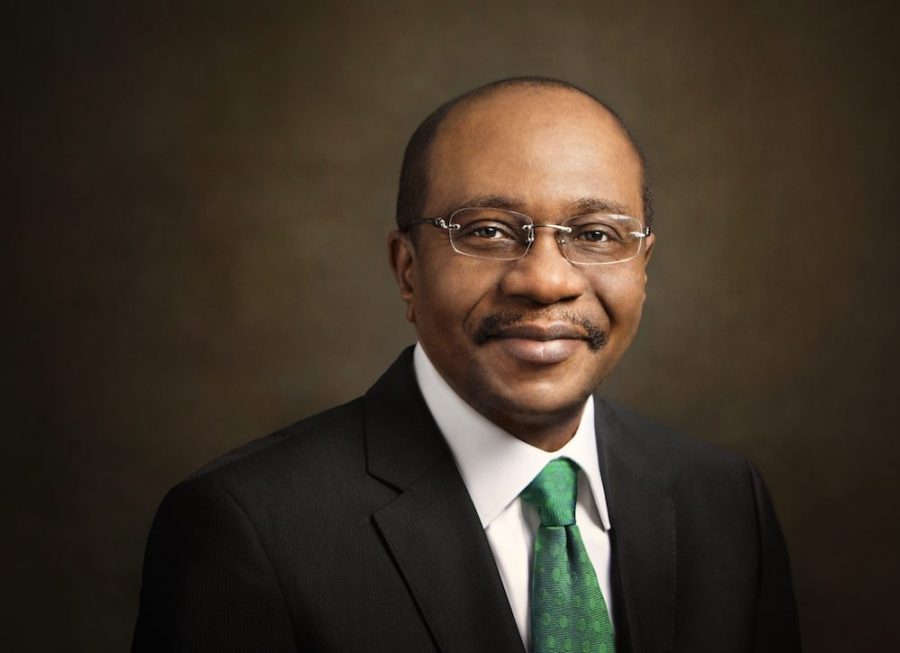 The total gross domestic credit in Nigeria increased from N15.56 trillion in May 2019 to N18.90 trillion as at June 2020. This was disclosed by the Central Bank of Nigeria via a communique issued on Thursday.
The document, which included the personal statements of members of the apex bank's Monetary Policy Committee (MPC), stated that the credit was stimulated by the policy on Loan-to-Deposit Ratio (LDR).
#CBN Monetary Policy Committee Communique No 131 with Personal Statements of Members…https://t.co/tCpKAsBdWd

— Central Bank of Nigeria (@cenbank) August 13, 2020
Drivers of the credit
Kingsley Obiora, Deputy Governor, CBN, explained that the credits were driven especially by demands from the manufacturing sector, consumer credit, general commerce, information and communication, and agriculture, among others. He said:
"Under the circumstances, the financial system has maintained a sound and stable position, following effective interventions by the CBN.
"Short-term interest rates continue to suggest some surfeit in the system with average Open Buy Back (OBB) and inter-bank call rates rising to 5.75 and 11.31 percent in June 2020, from 5.22 and 5.80% in May 2020, respectively.
"Non-performing loans (NPLs) decreased to 6.4% at the end of June 2020, compared to 9.4 percent in the corresponding period of 2019, reflecting recoveries, write-offs and disposals."
He, however, added that despite the improvements, the economy continued to face significant headwinds to a robust recovery, as the number of COVID-19 cases exceeded 36,000 cumulatively, and continued to rise.
"The headline inflation rate increased slightly to 12.56% in June from 12.40% in May, with food inflation at 15.18%.
"Furthermore, 87% of households owning non-farm businesses have highlighted difficulties in raising money for their enterprises," he added.
Obiora stated that it was clear that the economy faced an uncertain path, with long-lasting consequences for the livelihoods of many.
The decisive efforts of governments and central banks across the world have provided a strong foundation for the current recovery. However, it would be remiss to assume that the crisis is now over, especially as there remain many unknowns regarding the virus.
CBN says 22 banks to restructure over 35,000 loans due to COVID-19
This is seen as part of measures by the apex bank to curb the rise in non-performing loans.
The Central Bank of Nigeria (CBN) has disclosed that 22 Nigerian banks submitted requests to restructure 35,639 credit facilities of businesses that were impacted by the coronavirus pandemic, as of July 20, 2020.
This represents 41.92% of the total industry loan portfolio and has partly reflected in improved industry risk profile, as non-performing loans ratio declined from 6.6% in April 2020 to 6.4% in June 2020.
The disclosure is part of the personal statement made by the CBN Deputy Governor, Financial System, Aisha Ahmad, during the last Monetary Policy Committee (MPC) on July 20, 2020.
She said that the net interest margin remained quite robust despite lower interest income, due to much lower industry interest expense, as deposit rates continued to decline.
This is seen as part of measures by the apex bank to curb the rise in non-performing loans in the system due to the impact of the coronavirus pandemic and low oil prices.
Also, as part of the drive to reduce non-performing loans, Nairametrics reported that the CBN had given approval to banks to debit bank accounts of chronic loan defaulters with other banks. They were given the power to debit loans and accrued interests due from bank accounts of loan defaulters across the banking system.
She also said, "The loan-to-deposit ratio (LDR), Global Standing Instruction, streamlining of access to Open Market Operations securities and other complementary measures have been strong tailwinds which have strengthened intermediation via increased lending to the key sectors such as manufacturing, agriculture and consumer markets (gross credit grew by an additional N300 billion from N18.6 trillion to N18.9 trillion between end April and end June 2020 respectively) and lower market lending rates, which have insulated the financial system from the worst impact of the pandemic."
Aisha Ahmad explained that these efforts were supported by various ongoing CBN interventions to reduce the impact of the coronavirus pandemic on businesses and households.
Some of these interventions include the N50 billion SME and household facility, out of which N49.195 billion has been disbursed to over 92,000 beneficiaries; the N100 billion healthcare facility, and N1 trillion manufacturing and agricultural interventions alongside other significant interventions.
In her note, she said sustained credit to the real economy, particularly for SMEs and households, would be crucial to economic recovery, therefore maintaining banking industry liquidity would be paramount.
COVID-19 Update in Nigeria
On the 13th of August 2020, 373 new confirmed cases and 10 deaths were recorded in Nigeria.
The spread of novel Corona Virus Disease (COVID-19) in Nigeria continues to record significant increase as the latest statistics provided by the Nigeria Centre for Disease Control reveal Nigeria now has 48,116 confirmed cases.
On the 13th of August 2020, 373 new confirmed cases and 10 deaths were recorded in Nigeria, having carried out a total daily test of 3,337 samples across the country.
To date, 48,116 cases have been confirmed, 34,309 cases have been discharged and 966 deaths have been recorded in 36 states and the Federal Capital Territory. A total of 341,421 tests have been carried out as of August 13th, 2020 compared to 338,084 tests a day earlier.
COVID-19 Case Updates- 13th August 2020,
Total Number of Cases – 48,118
Total Number Discharged – 34,309
Total Deaths – 966
Total Tests Carried out – 341,421
According to the NCDC, the 373 new cases were reported from 20 states- Lagos (69), Osun (41), Kaduna (40), Oyo (40), FCT (35), Plateau (22), Rivers (19), Kano (17), Ondo (17), Ogun (15), Abia (14), Gombe (12), Imo (9), Enugu (7), Kwara (6), Delta (5), Niger (2), Borno (1), Bauchi (1) and Nasarawa (1).
Meanwhile, the latest numbers bring Lagos state total confirmed cases to 16,256, followed by Abuja (4,632), Oyo (2,935), Edo (2,399), Rivers (1,991), Kaduna (1,706),Plateau (1,665), Kano (1,661),  Delta (1,626), Ogun (1,521), Ondo (1,373), Enugu (976), Ebonyi (908), Kwara (888), Katsina (746), Osun (719), Borno (698), Abia (677), Gombe (647),  and Bauchi (580).
Imo State has recorded 494 cases, Benue (430), Nasarawa (372), Bayelsa (346),  Jigawa (322), Akwa Ibom (241), Niger (228), Ekiti (194), Adamawa (185), Anambra (156), Sokoto (154),  Kebbi (90), Taraba (78),  Zamfara (77), Cross River (73), Yobe (67), while Kogi state has recorded 5 cases only.
READ ALSO: COVID-19: Western diplomats warn of disease explosion, poor handling by government
Lock Down and Curfew
In a move to combat the spread of the pandemic disease, President Muhammadu Buhari directed the cessation of all movements in Lagos and the FCT for an initial period of 14 days, which took effect from 11 pm on Monday, 30th March 2020.
The movement restriction, which was extended by another two-weeks period, has been partially put on hold with some businesses commencing operations from May 4. On April 27th, 2020, Nigeria's President, Muhammadu Buhari declared an overnight curfew from 8 pm to 6 am across the country, as part of new measures to contain the spread of the COVID-19. This comes along with the phased and gradual easing of lockdown measures in FCT, Lagos, and Ogun States, which took effect from Saturday, 2nd May 2020, at 9 am.
On Monday, 29th June 2020 the federal government extended the second phase of the eased lockdown by 4 weeks and approved interstate movement outside curfew hours with effect from July 1, 2020. Also, on Monday 27th July 2020, the federal government extended the second phase of eased lockdown by an additional one week.
On Thursday, 6th August 2020 the federal government through the secretary to the Government of the Federation (SGF) and Chairman of the Presidential Task Force (PTF) on COVID-19 announced the extension of the second phase of eased lockdown by another four (4) weeks.
READ ALSO: Bill Gates says Trump's WHO funding suspension is dangerous
| Date | Confirmed case | New cases | Total deaths | New deaths | Total recovery | Active cases | Critical cases |
| --- | --- | --- | --- | --- | --- | --- | --- |
| August 13, 2020 | 48116 | 373 | 966 | 10 | 34309 | 12841 | 7 |
| August 12, 2020 | 47743 | 453 | 956 | 0 | 33943 | 12844 | 7 |
| August 11, 2020 | 47290 | 423 | 956 | 6 | 33609 | 12725 | 7 |
| August 10, 2020 | 46867 | 290 | 950 | 5 | 33346 | 12571 | 7 |
| August 9, 2020 | 46577 | 437 | 945 | 3 | 33186 | 12446 | 7 |
| August 8, 2020 | 46140 | 453 | 942 | 6 | 33044 | 12154 | 7 |
| August 7, 2020 | 45687 | 443 | 936 | 6 | 32637 | 12114 | 7 |
| August 6, 2020 | 45244 | 354 | 930 | 3 | 32430 | 11884 | 7 |
| August 5, 2020 | 44890 | 457 | 927 | 17 | 32165 | 11798 | 7 |
| August 4, 2020 | 44433 | 304 | 910 | 14 | 31851 | 11672 | 7 |
| August 3, 2020 | 44129 | 288 | 896 | 8 | 20663 | 22570 | 7 |
| August 2, 2020 | 43841 | 304 | 888 | 5 | 20308 | 22645 | 7 |
| August 1, 2020 | 43537 | 386 | 883 | 4 | 20287 | 22567 | 7 |
| July 31, 2020 | 43151 | 462 | 879 | 1 | 19565 | 22707 | 7 |
| July 30, 2020 | 42689 | 481 | 878 | 5 | 19270 | 22541 | 7 |
| July 29, 2020 | 42208 | 404 | 873 | 5 | 19004 | 22331 | 7 |
| July 28, 2020 | 41804 | 624 | 868 | 8 | 18764 | 22172 | 7 |
| July 27, 2020 | 41180 | 648 | 860 | 2 | 18203 | 22117 | 7 |
| July 26, 2020 | 40532 | 555 | 858 | 2 | 17374 | 22300 | 7 |
| July 25, 2020 | 39977 | 438 | 856 | 11 | 16948 | 22173 | 7 |
| July 24, 2020 | 39539 | 591 | 845 | 12 | 16559 | 22135 | 7 |
| July 23, 2020 | 38948 | 604 | 833 | 20 | 16061 | 22054 | 7 |
| July 22, 2020 | 38344 | 543 | 813 | 8 | 15815 | 21716 | 7 |
| July 21, 2020 | 37801 | 576 | 805 | 4 | 15677 | 21319 | 7 |
| July 20, 2020 | 37225 | 562 | 801 | 12 | 15333 | 21091 | 7 |
| July 19, 2020 | 36663 | 556 | 789 | 11 | 15105 | 20769 | 7 |
| July 18, 2020 | 36107 | 653 | 778 | 6 | 14938 | 20391 | 7 |
| July 17, 2020 | 35454 | 600 | 772 | 3 | 14633 | 20049 | 7 |
| July 16, 2020 | 34854 | 595 | 769 | 9 | 14292 | 19793 | 7 |
| July 15, 2020 | 34259 | 643 | 760 | 6 | 13999 | 19500 | 7 |
| July 14, 2020 | 33616 | 463 | 754 | 10 | 13792 | 19070 | 7 |
| July 13, 2020 | 33153 | 595 | 744 | 4 | 13671 | 18738 | 7 |
| July 12, 2020 | 32558 | 571 | 740 | 16 | 13447 | 18371 | 7 |
| July 11, 2020 | 31987 | 664 | 724 | 15 | 13103 | 18160 | 7 |
| July 10, 2020 | 31323 | 575 | 709 | 20 | 12795 | 17819 | 7 |
| July 9, 2020 | 30748 | 499 | 689 | 5 | 12546 | 17513 | 7 |
| July 8, 2020 | 30249 | 460 | 684 | 15 | 12373 | 17192 | 7 |
| July 7, 2020 | 29789 | 503 | 669 | 15 | 12108 | 17012 | 7 |
| July 6, 2020 | 29286 | 575 | 654 | 9 | 11828 | 16804 | 7 |
| July 5, 2020 | 28711 | 544 | 645 | 11 | 11665 | 16401 | 7 |
| July 4, 2020 | 28167 | 603 | 634 | 6 | 11462 | 16071 | 7 |
| July 3, 2020 | 27564 | 454 | 628 | 12 | 11069 | 15867 | 7 |
| July 2, 2020 | 27110 | 626 | 616 | 13 | 10801 | 15693 | 7 |
| July 1, 2020 | 26484 | 790 | 603 | 13 | 10152 | 15729 | 7 |
| June 30, 2020 | 25694 | 561 | 590 | 17 | 9746 | 15358 | 7 |
| June 29, 2020 | 25133 | 566 | 573 | 8 | 9402 | 15158 | 7 |
| June 28, 2020 | 24867 | 490 | 565 | 7 | 9007 | 14995 | 7 |
| June 27, 2020 | 24077 | 779 | 558 | 4 | 8625 | 14894 | 7 |
| June 26, 2020 | 23298 | 684 | 554 | 5 | 8253 | 14491 | 7 |
| June 25, 2020 | 22614 | 594 | 549 | 7 | 7822 | 14243 | 7 |
| June 24, 2020 | 22020 | 649 | 542 | 9 | 7613 | 13865 | 7 |
| June 23, 2020 | 21371 | 452 | 533 | 8 | 7338 | 13500 | 7 |
| June 22, 2020 | 20919 | 675 | 525 | 7 | 7109 | 13285 | 7 |
| June 21, 2020 | 20242 | 436 | 518 | 12 | 6879 | 12847 | 7 |
| June 20, 2020 | 19808 | 661 | 506 | 19 | 6718 | 12584 | 7 |
| June 19, 2020 | 19147 | 667 | 487 | 12 | 6581 | 12079 | 7 |
| June 18, 2020 | 18480 | 745 | 475 | 6 | 6307 | 11698 | 7 |
| June 17, 2020 | 17735 | 587 | 469 | 14 | 5967 | 11299 | 7 |
| June 16, 2020 | 17148 | 490 | 455 | 31 | 5623 | 11070 | 7 |
| June 15, 2020 | 16658 | 573 | 424 | 4 | 5349 | 10885 | 7 |
| June 14, 2020 | 16085 | 403 | 420 | 13 | 5220 | 10445 | 7 |
| June 13, 2020 | 15682 | 501 | 407 | 8 | 5101 | 10174 | 7 |
| June 12, 2020 | 15181 | 627 | 399 | 12 | 4891 | 9891 | 7 |
| June 11, 2020 | 14554 | 681 | 387 | 5 | 4494 | 9673 | 7 |
| June 10, 2020 | 13873 | 409 | 382 | 17 | 4351 | 9140 | 7 |
| June 9, 2020 | 13464 | 663 | 365 | 4 | 4206 | 8893 | 7 |
| June 8, 2020 | 12801 | 315 | 361 | 7 | 4040 | 8400 | 7 |
| June 7, 2020 | 12486 | 260 | 354 | 12 | 3959 | 8173 | 7 |
| June 6, 2020 | 12233 | 389 | 342 | 9 | 3826 | 8065 | 7 |
| June 5, 2020 | 11844 | 328 | 333 | 10 | 3696 | 7815 | 7 |
| June 4, 2020 | 11516 | 350 | 323 | 8 | 3535 | 7646 | 7 |
| June 3, 2020 | 11166 | 348 | 315 | 1 | 3329 | 7522 | 7 |
| June 2, 2020 | 10819 | 241 | 314 | 15 | 3239 | 7266 | 7 |
| June 1, 2020 | 10578 | 416 | 299 | 12 | 3122 | 7157 | 9 |
| May 31, 2020 | 10162 | 307 | 287 | 14 | 3007 | 6868 | 7 |
| May 30, 2020 | 9855 | 553 | 273 | 12 | 2856 | 6726 | 7 |
| May 29, 2020 | 9302 | 387 | 261 | 2 | 2697 | 6344 | 7 |
| May 28, 2020 | 8915 | 182 | 259 | 5 | 2592 | 6064 | 7 |
| May 27, 2020 | 8733 | 389 | 254 | 5 | 2501 | 5978 | 7 |
| May 26, 2020 | 8344 | 276 | 249 | 16 | 2385 | 5710 | 7 |
| May 25, 2020 | 8068 | 229 | 233 | 7 | 2311 | 5524 | 7 |
| May 24, 2020 | 7839 | 313 | 226 | 5 | 2263 | 5360 | 7 |
| May 23, 2020 | 7526 | 265 | 221 | 0 | 2174 | 5131 | 7 |
| May 22, 2020 | 7261 | 245 | 221 | 10 | 2007 | 5033 | 7 |
| May 21, 2020 | 7016 | 339 | 211 | 11 | 1907 | 4898 | 7 |
| May 20, 2020 | 6677 | 284 | 200 | 8 | 1840 | 4637 | 7 |
| May 19, 2020 | 6401 | 226 | 192 | 1 | 1734 | 4475 | 7 |
| May 18, 2020 | 6175 | 216 | 191 | 9 | 1644 | 4340 | 7 |
| May 17, 2020 | 5959 | 388 | 182 | 6 | 1594 | 4183 | 7 |
| May 16, 2020 | 5621 | 176 | 176 | 5 | 1472 | 3973 | 7 |
| May 15, 2020 | 5445 | 288 | 171 | 3 | 1320 | 3954 | 4 |
| May 14, 2020 | 5162 | 193 | 168 | 3 | 1180 | 3815 | 4 |
| May 13, 2020 | 4971 | 184 | 164 | 6 | 1070 | 3737 | 4 |
| May 12, 2020 | 4787 | 146 | 158 | 6 | 959 | 3670 | 4 |
| May 11, 2020 | 4641 | 242 | 152 | 10 | 902 | 3589 | 4 |
| May 10, 2020 | 4399 | 248 | 142 | 17 | 778 | 3479 | 4 |
| May 9, 2020 | 4151 | 239 | 127 | 11 | 745 | 3278 | 4 |
| May 8, 2020 | 3912 | 386 | 118 | 10 | 679 | 3115 | 4 |
| May 7, 2020 | 3526 | 381 | 108 | 4 | 601 | 2818 | 4 |
| May 6, 2020 | 3145 | 195 | 104 | 5 | 534 | 2507 | 1 |
| May 5, 2020 | 2950 | 148 | 99 | 5 | 481 | 2370 | 4 |
| May 4, 2020 | 2802 | 245 | 94 | 6 | 417 | 2291 | 2 |
| May 3, 2020 | 2558 | 170 | 88 | 2 | 400 | 2070 | 2 |
| May 2, 2020 | 2388 | 220 | 86 | 17 | 351 | 1952 | 2 |
| May 1, 2020 | 2170 | 238 | 69 | 10 | 351 | 1751 | 2 |
| April 30, 2020 | 1932 | 204 | 59 | 7 | 317 | 1556 | 2 |
| April 29, 2020 | 1728 | 196 | 52 | 7 | 307 | 1369 | 2 |
| April 28, 2020 | 1532 | 195 | 45 | 4 | 255 | 1232 | 2 |
| April 27, 2020 | 1337 | 64 | 41 | 0 | 255 | 994 | 2 |
| April 26, 2020 | 1273 | 91 | 41 | 5 | 239 | 994 | 2 |
| April 25, 2020 | 1182 | 87 | 36 | 3 | 222 | 925 | 2 |
| April 24, 2020 | 1095 | 114 | 33 | 1 | 208 | 855 | 2 |
| April 23, 2020 | 981 | 108 | 32 | 3 | 197 | 753 | 2 |
| April 22, 2020 | 873 | 91 | 29 | 3 | 197 | 648 | 2 |
| April 21, 2020 | 782 | 117 | 26 | 3 | 197 | 560 | 2 |
| April 20, 2020 | 665 | 38 | 23 | 1 | 188 | 466 | 2 |
| April 19, 2020 | 627 | 86 | 22 | 2 | 170 | 436 | 2 |
| April 18, 2020 | 541 | 48 | 20 | 2 | 166 | 356 | 2 |
| April 17, 2020 | 493 | 51 | 18 | 4 | 159 | 317 | 2 |
| April 16, 2020 | 442 | 35 | 13 | 1 | 152 | 277 | 2 |
| April 15, 2020 | 407 | 34 | 12 | 1 | 128 | 267 | 2 |
| April 14, 2020 | 373 | 30 | 11 | 1 | 99 | 263 | 2 |
| April 13, 2020 | 343 | 20 | 10 | 0 | 91 | 242 | 2 |
| April 12, 2020 | 323 | 5 | 10 | 0 | 85 | 228 | 2 |
| April 11, 2020 | 318 | 13 | 10 | 3 | 70 | 238 | 2 |
| April 10, 2020 | 305 | 17 | 7 | 0 | 58 | 240 | 2 |
| April 9, 2020 | 288 | 14 | 7 | 1 | 51 | 230 | 2 |
| April 8, 2020 | 274 | 22 | 6 | 0 | 44 | 226 | 2 |
| April 7, 2020 | 254 | 16 | 6 | 1 | 44 | 204 | 2 |
| April 6, 2020 | 238 | 6 | 5 | 0 | 35 | 198 | 2 |
| April 5, 2020 | 232 | 18 | 5 | 1 | 33 | 194 | 2 |
| April 4, 2020 | 214 | 5 | 4 | 0 | 25 | 185 | 0 |
| April 3, 2020 | 209 | 25 | 4 | 2 | 25 | 180 | 0 |
| April 2, 2020 | 184 | 10 | 2 | 0 | 20 | 162 | 0 |
| April 1, 2020 | 174 | 35 | 2 | 0 | 9 | 163 | 0 |
| March 31, 2020 | 139 | 8 | 2 | 0 | 9 | 128 | 0 |
| March 30, 2020 | 131 | 20 | 2 | 1 | 8 | 121 | 0 |
| March 29, 2020 | 111 | 22 | 1 | 0 | 3 | 107 | 0 |
| March 28, 2020 | 89 | 19 | 1 | 0 | 3 | 85 | 0 |
| March 27, 2020 | 70 | 5 | 1 | 0 | 3 | 66 | 0 |
| March 26, 2020 | 65 | 14 | 1 | 0 | 2 | 62 | 0 |
| March 25, 2020 | 51 | 7 | 1 | 0 | 2 | 48 | 0 |
| March 24, 2020 | 44 | 4 | 1 | 0 | 2 | 41 | 0 |
| March 23, 2020 | 40 | 10 | 1 | 1 | 2 | 37 | 0 |
| March 22, 2020 | 30 | 8 | 0 | 0 | 2 | 28 | 0 |
| March 21, 2020 | 22 | 10 | 0 | 0 | 1 | 21 | 0 |
| March 20, 2020 | 12 | 4 | 0 | 0 | 1 | 11 | 0 |
| March 19, 2020 | 8 | 0 | 0 | 0 | 1 | 7 | 0 |
| March 18, 2020 | 8 | 5 | 0 | 0 | 1 | 7 | 0 |
| March 17, 2020 | 3 | 1 | 0 | 0 | 0 | 3 | 0 |
| March 16, 2020 | 2 | 0 | 0 | 0 | 0 | 2 | 0 |
| March 15, 2020 | 2 | 0 | 0 | 0 | 0 | 2 | 0 |
| March 14, 2020 | 2 | 0 | 0 | 0 | 0 | 2 | 0 |
| March 13, 2020 | 2 | 0 | 0 | 0 | 0 | 2 | 0 |
| March 12, 2020 | 2 | 0 | 0 | 0 | 0 | 2 | 0 |
| March 11, 2020 | 2 | 0 | 0 | 0 | 0 | 2 | 0 |
| March 10, 2020 | 2 | 0 | 0 | 0 | 0 | 2 | 0 |
| March 9, 2020 | 2 | 1 | 0 | 0 | 0 | 2 | 0 |
| March 8, 2020 | 1 | 0 | 0 | 0 | 0 | 1 | 0 |
| March 7, 2020 | 1 | 0 | 0 | 0 | 0 | 1 | 0 |
| March 6, 2020 | 1 | 0 | 0 | 0 | 0 | 1 | 0 |
| March 5, 2020 | 1 | 0 | 0 | 0 | 0 | 1 | 0 |
| March 4, 2020 | 1 | 0 | 0 | 0 | 0 | 1 | 0 |
| March 3, 2020 | 1 | 0 | 0 | 0 | 0 | 1 | 0 |
| March 2, 2020 | 1 | 0 | 0 | 0 | 0 | 1 | 0 |
| March 1, 2020 | 1 | 0 | 0 | 0 | 0 | 1 | 0 |
| February 29, 2020 | 1 | 0 | 0 | 0 | 0 | 1 | 0 |
| February 28, 2020 | 1 | 1 | 0 | 0 | 0 | 1 | 0 |