CEO Profile: Six years later, has Emeka Emuwa revitalised Union Bank Plc? 
It's been six years since Mr Albert Chukwuemeka Emuwa was appointed the Group Chief Executive Officer of Union Bank Plc.
It's been six years since Mr Emeka Emuwa was appointed the Group Chief Executive Officer of Union Bank Plc. As at the time of his appointment, his unstated mission was to refocus the bank on the path to profitability. This was a critical mission because the bank was just emerging from a financially difficult period which was occasioned by the 2009 banking sector crisis.
Shortly before Mr Emuwa's appointment in November 2012, the Central Bank of Nigeria (CBN) had intervened in the company and temporarily handed over ownership to the Asset Management Company of Nigeria (AMCON). Eventually, about $500 million was used to recapitalise the bank. Consequently, it became essential for Union Bank Plc to return to financial stability and profitability, especially so under the management of newly appointed Mr Emuwa.
Six years down the line, it is only prudent to revisit this story by looking at how well (or otherwise) the CEO has performed. Is the company back to making profit? Is Mr Emuwa doing a good job? These are important questions which every shareholder would be interested in getting answers to, especially with portfolios at stake. So, we will answer them. But before then, let's take a look at the impressive CV of the very accomplished business executive. He is Nairametrics' corporate personality of the week.
The biography of Emeka Emuwa
There is no gainsaying the fact that Mr Emuwa is one of the most prominent business executives in Nigeria and indeed the African continent. Over the course of many decades, he has successfully established himself as a leading figure in the world of global finance.
He is an alumnus of the University of Lagos where he bagged a B.Sc. in Finance. He also studied at Purdue University's Krannert School of Management, graduating with an M.Sc. in Management. Apparently, these degrees prepared him for his accomplished banking career, details of which you will see shortly.
His long career in banking
It was in 1986 when young and vibrant Emeka Emuwa first made his foray into the world of professional banking and finance. He was just employed as a Management Assistant at Citibank Nigeria Limited. Before long, he was promoted to the position of a Country Head, serving in Cameroun for some twenty years. As part of his job as Citibank's Country Head in charge of Cameroun, he was also responsible for all of the bank's activities in the Central African region, including Congo and Gabon.
He would later occupy key positions in Citibank's operations in places like Tanzania, Ghana, Niger and also Nigeria. Most importantly, he was the Chief Executive Officer of Citibank Nigeria Limited between 2005 and 2012, when he left to take up his appointment at Union Bank Plc.
Here are his other engagements
Besides his full-time engagement as a top banker, Mr Emuwa also engages in other businesses. He once functioned in the capacity of a Director at ACCION Microfinance Bank Limited, as well as a number of other corporate entities such as American Business Council and HFC Bank Ghana Limited. In the same vein, he was the Chairman of Union Homes Savings and Loans Plc, and Chairman of Junior Achievement Nigeria.
He currently sits on the board of Africa Finance Corporation, serving in the capacity of a Non-Executive Director. He serves as a Director of Union Bank UK Plc, after previously serving as the Chairman of the company's board of directors between 2013 and 2016. He is also the Chairman of Union Assurance Company Plc, while also serving as the Chairman of the Nigeria-Portugal Friendship and Business Association. He has also been a Director at Union Bank Plc since 2012.
 A look at his shareholding in the company 
According to information contained in Union Bank's 2017 full-year financial report, Mr Emeka Emuwa's direct shareholdings in the company stands at 53,354,517 units. He also has some 12,069,966 units of indirect shareholdings in the company. These units of shares, multiplied by the company's share price of N5.15 as at yesterday December 3rd, translates to some N336.9 million.
How well has the company performed under his leadership? 
Union Bank Plc's recently released third quarter 2018 financial report shows impressive growth. Revenue grew by 11.58% from N109.5 billion in Q3 2017 to N122.1 billion. In the same vein, profit after tax increased by as much as 18.16% from N12.4 billion in Q3 2017 to N14.6 billion in Q3 2018.
Overall, the bank's financial performance in the 6-year period of Mr Emuwa's leadership has been favourable. This is because revenue grew from N79.6 billion in 2013 to N105.9 billion in 2017. Similarly, profit after tax rose from N3.8 billion to N14.3 over the 6-year period.
Tayo Oviosu, the journey from Software Engineer to Pagatech
Our focus for this week's profile is Tayo Oviosu, founder and CEO of notable payment solutions provider, Pagatech.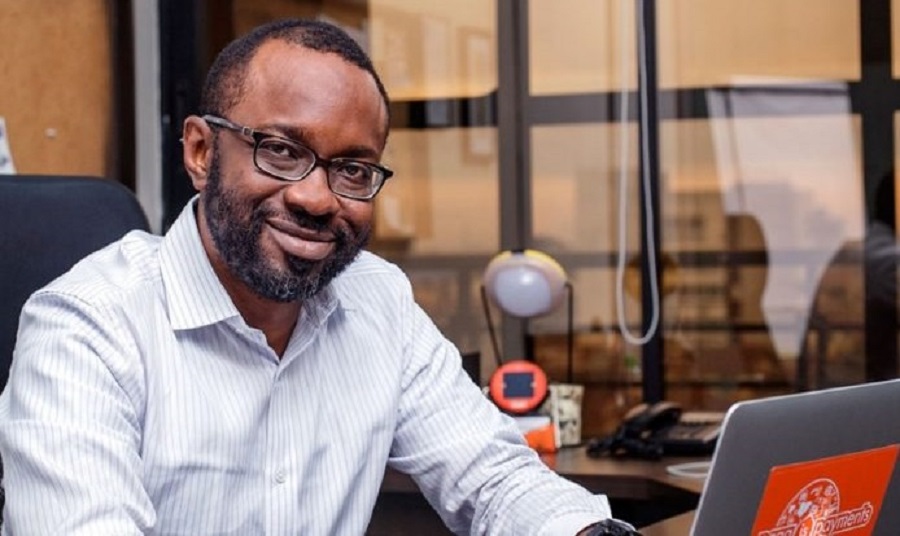 Global trends in recent times have shown a shift towards a cashless and digital economy, especially as it becomes more obvious that operations in physical branches of commercial banks can be summarily shut down when circumstances demand it.
Our focus for this week's profile is Tayo Oviosu, founder and CEO of a notable payment solutions provider, Pagatech, the startup that blazed the trail for others in the space. Though there are now over 200 fintech players, Paga still holds its ground.
READ: Paga records over $2 billion worth of transactions in 2019 
READ: Pagatech secures exclusive partnership deal with Orange Mall
Early years
Eyitayo David Oviosu was born on September 10, 1977, and acquired both his primary and secondary education in Nigeria. He left for the United States of America in 1994 and bagged his first degree in Electrical Engineering from the University of Southern California in 1998. He later earned a Masters in Business Administration from the Graduate School of Business, Stanford University from 2003 to 2005.
Schooling was not a smooth ride for Tayo as he had to work his way through, sometimes keeping as much as 5 jobs in order to stay afloat. He also had hard times with courses like Semiconductor Chip Design, which he admitted was one of his toughest courses, as he hardly aced it despite his love for the subject.
READ: Paga acquires Ethiopian-based startup, Apposit, announces other subsidiaries
Attempting to break a rock
Fresh out of school, he opted to take the same Semiconductor Chip Design as a career option in Biomorphic VLSI, a startup of 8 employees, hoping to get better at it with more practice. The young Tayo worked weekdays and weekends trying to get a hang of the task before him.
"I was allowed to design a digital imaging chip that got sent to Taiwan for fabrication. I had tested this thing numerous times in the lab; I was confident it was going to work. Then the fabricated chip comes back and it doesn't work. I was devastated, we spent a lot of money shipping between Los Angeles and Taiwan," he once recounted.
READ: Contracts less than N5 billion will no longer be awarded to foreign firms – FG
Having caused the company to spend so much for nothing, he was fired from the job.
"I got called into my boss' office and he told me he had to let me go. I cried right there. This was my first job out of college and barely 3 months in," he said.
Though unhappy at the time, he later came to appreciate how the job loss pointed him in the right career path and pushed him out of a line where he would have continued struggling to keep up. In the subsequent months, he survived on the unemployment benefits he collected from the state of California, before getting a job in a mail-room and then a call center.
READ: Nigerian startup, Green Africa to sign deal with Airbus for 100 aircraft.
He eventually got a job as a Software Engineer for another startup in Los Angeles, before he moved to Deloitte Consulting in the CRM and Technology practice as a Senior Consultant.
After his MBA, he worked as Manager Corporate Development with Cisco Systems in San Jose California, where he was responsible for strategy, acquisitions, and private equity investments in a few segments and led Cisco's investment expansion in Africa with investment opportunities. He became Vice President at Travant Capital Partners in Lagos upon his return to Nigeria and remained there till 2009.
READ: Bitfxt raises N5.45 billion from UK firm
Moving towards a cashless economy
In 2009, Tayo founded Pagatech as a mobile payments solution focused on digitizing cash amidst new emerging economies. Even while working at the call center, Tayo had always thought that he would return to Nigeria at some point to help make it great again. For Tayo, founding Pagatech was all about addressing two challenges – the excessive use of cash, and limited financial access in Nigeria. He wanted to help Nigerians pay retailers, make purchases, and pay utility bills without having to handle so much money.
Such innovation was not common at the time, as Nigeria was still very far from toeing the lines of a cashless economy.
READ: FRC orders banks not to lend money to states without approval
Having worked for over a decade, Tayo had saved up some money and had the support of friends, which became instrumental in launching Paga. "I was also creative in terms of how I spent the money. I pooled together people to work in different aspects, most of them friends who were doing it as a favor. Everyone who helped us in the early days got paid below the market rate. Some of them stayed on to work with Paga when we could afford to pay them at market rates," he recalled.
For the first 6 months, Tayo bootstrapped from his personal funds before setting out to raise funds from investors. It was a journey where he first had to show investors how feasible the business idea was before letting them in.
READ: Rich Bitcoin investor moved $175 million worth of BTC for just $0.84
Some of the initial investors who took the risk to put their funds in were Goodwell Alitheia Capital, Tayo's former bosses, both in Nigeria and Los Angeles, and some friends and relatives – the result of lots of goodwill built over the years.
Pagatech reached its first 1 million users within 2 years and since then, the number of its users has grown into tens of millions processing billions of dollars in transactions. Pagatech has also partnered with the apex bank (Central Bank of Nigeria) on the Shared Agent Network Expansion Facilities initiative (SANEF) to grow the reach of agents providing financial services to 500,000 in order to ramp up inclusion for all Nigerians.
READ: Scaling in Nigeria's fashion industry is tough work – Ugo Monye 
Tayo Oviosu has now become an angel investor in other startups.
"When I look at my journey so far, I realize that we are here sitting on the back of 34 people and 6 institutions who took a bet on us on. So I similarly want to find ideas to invest in. I don't have a lot of money but I want to find people who I can make those kinds of investments and bets as well," he said.
He has dreams of dual-listing Paga on the NSE and NASDAQ in the nearest future.
Leo Stan Ekeh, the whiz who launched Nigeria's first locally manufactured computers
Ekeh can be put in the bracket of visionaries who were quick to see that ICT would define the world in no distant time.  
Rated as one of the top tech CEOs in Nigeria according to Ventures Africa, Leonard Stanley Ekeh has earned a name for himself through his contributions to Africa's ICT space. With his tech start-ups dating back to the 80s, Ekeh can be put in the bracket of visionaries who saw that ICT would define the world in no distant time.
This week on Nairametrics Founders Profile, the spotlight is on Leo Stan Ekeh, as he is now popularly known.
Leo Stan Ekeh was born in Imo state on February 22, 1956 to a Dietician mum and Nurse dad. He had his early education in Owerri, and upon graduation from Holy Ghost College, Owerri, he emigrated to India where he obtained BSc. Economics from Punjab University.
READ: Start-up owners must believe in Nigeria to scale, says Ekeh, Zinox Boss
This step marked a turning point in his thought process, as he was exposed to the Indian economy which he described as 'realistic'. He then shifted from his plans to own "the biggest transport company in Nigeria" and started thinking of more realistic business ideas, which would impact the Nigerian economy. He moved on to England where he bagged a Postgraduate degree in Risk Management at the Nottingham University.
His return to Nigeria saw him spearhead the creation of several tech companies.
Task System Limited
This was Ekeh's first start-up in Nigeria. The ICT solutions company commenced operations in 1989 to focus on desktop publishing and computer graphics. Over the last three decades, the company extended operations from Lagos to Port Harcourt and Abuja, implementing several ICT projects across the Oil & Gas, Telecoms, Manufacturing, and Public sectors.
The company has computerized 95 percent of Print media, Publishing houses, and Advertising agencies in Nigeria; with several outstanding industry awards to its credit, including Best Partner Award for Compaq, Microsoft, Hewlett Packard (HP) etc.
READ: Ekeh, Zinox boss, may retire in 2021
Zinox Technologies Limited
ZInox Technologies is the brand which brought Ekeh to the forefront of Africa's tech space and for which he is popular for. The company was founded in 2001 and became the first internationally certified branded computer OEM (Original Equipment Manufacturer) in West Africa.
In addition, Zinox is the first to receive Windows Hardware Quality Labs (WHQL) certification, and also the first computer hardware manufacturing company and ICT integration company in Nigeria to receive ISO 9001-2000.
Zinox creates business solutions that uses new technologies to streamline systems, efficiently align, integrate, and maximise productivity. Its products are renowned for their security and IT infrastructure. The company has helped to revolutionize the electoral processes in several African countries like Nigeria, The Gambia, and Guinea-Bissau.
Zinox is the only local OEM partner of Microsoft and Intel corporation in Nigeria. It was recently rated by International Data Corporation (IDC) as the No.1 brand in terms of computer sales amongst local and international brands in Nigeria.
Ekeh also launched Zinox Computers – Nigeria's first internationally certified branded computers, which comes with a Naira sign and a power supply designed to be compatible with the country's unstable power supply.
READ: Konga's turnover increases by 800%, as company claims to be self-sufficient
Buyright Africa Dotcom Limited
In 2008, Ekeh founded Buyright Africa Dotcom Limited at a time when credit card and e-payment infrastructures were still alien to Nigerians. The target of the start-up was to resolve funding issues for ICT projects and companies, through partnerships with strong international finance groups.
Within the next couple of years, Buyright Africa launched full operation to help Africans enjoy the benefits of emerging technologies and build technology strength that would allow her citizens, governments, and businesses compete favourably with other strong economies of the world.
Buyright Africa executes and funds ICT projects, equipment leasing, ownership scheme and other related ideas in Africa. It also offers ICT consultancy services and sales of ICT products, infrastructures, and digital tools to educational institutions and governments, through its partnership with international and local ICT companies.
Describing the vision, Mr. Mukoro Emomine, Managing Director of Buyright Africa said the company was out to work with manufacturers, in order to reduce the total cost of ownership of ICT equipment in Africa and also encourage usage.
READ: N75 billion Nigerian Youth Investment Fund to be rolled out before end of October – Minister
Konga.com
Konga.com was founded in July 2012 by Sim Shagaya as a third-party online marketplace, and a first-party direct retail in various categories of consumer goods and products.
In February 2018, Zinox acquired 99% of Konga.com shares just a few months after Konga laid off over half its staff. Three months later, Konga merged with Zinox's retail outfit – Yudala to form the biggest e-commerce company in Africa. Under the new merger, the brand name Konga was retained.
Other businesses
Leo Stan Ekeh also founded Technology Distribution Limited, Task Direct Limited and ITEC Solutions, using them to drive IT solutions and distribution in West Africa.
He has also been involved with ICT Brokers, and ICT Connect. News recently made the rounds that Ekeh was the man behind the Healthplus takeover, but Ekeh distanced himself from such rumours,
"Till date, I do not have a kobo share in any of their investment vehicles, including a kobo share in Healthplus. Although, everyone has a right to invest in any company of his or her choice."
CSR initiatives and recognitions
In line with his interest and devotion to the growth of IT in Nigeria, Ekeh launched the Computerize Nigeria Project in August 2000, to encourage development and sensitize Nigerians in the use of computers. He also launched the CANi Scheme, providing laptops to young Nigerians at a reduced price, with a repayment plan spread across 24 months.
Through his charity organisation, Leo Stan Ekeh Foundation, he has carried out other commendable humanitarian and philanthropic donations across the country.
He was bestowed with the ICON of Hope award by former President Olusegun Obasanjo on October 1, 2002; Nigerian Science & Technology Achiever of the Year 2003; and Officer of the Order of the Federal Republic of Nigeria (OFR) in 2004. Ekeh is also a member of the Nigerian Economic Summit Group, and holds Life Membership, Nigeria Institute of International Affairs.
He holds Honorary Doctorate in Business Administration from Imo State University, Owerri; Federal University of Agriculture, Makurdi; and Federal University of Technology, Owerri and University of Jos. He is a Fellow of the Lagos State Polytechnic, Lagos; Federal Polytechnic, Idah; and Federal Polytechnic, Nekede, Imo State.
Only 64 years old, Leo Stan Ekeh is still going strong and there is no telling what sector he might venture into next. He recently called for the declaration of a Tech Independence Day, and confidently said it is only a matter of time before Nigeria starts raising tech billionaires that would rival the likes of Jeff Bezos and Jack Ma.
Ekeh was worth $1 billion as of June, 2018 according to Business Insider by Pulse.ng.
Apple's CEO's package has totaled over $963.5 million since 2011
Tim Cook's package has risen to close to a billion dollar in close to a decade.
Since 2011, when Tim Cook became CEO of Apple, his package has totaled over $963.5 million, according to an estimate from Equilar, an executive compensation firm.
Apple's CEO collected his largest stock grant since 2011, which will reward him with large stacks of stocks through 2025, according to an SEC filing released yesterday.
Apple's CEO will collect 333,987 units of restricted stock, that will vest as to one-third of the units, on an annual basis starting on April 1, 2023.
READ: Nestle's parent company increases stakes in Nestle Nigeria in August
In a separate package, Cook will also vest 333,987 units of stock in 2023, which could double, if he meets targets related to Apple's performance on the stock market.
If Apple continues to impress as it is presently, Cook will collect 1,001,961 shares of Apple by 2025, similar to the grant of 1 million shares he received shortly after he became CEO in 2011.
READ: Nigerians in diaspora reveal their favourite Nigerian Stocks 
Why Apple is doing well?
Recall, about two months ago, Nairametrics gave vital insights on why global investors and stock traders are placing more bets in growth stocks like Apple, thereby resulting in their astronomical rise in valuations, in spite of COVID-19.
These companies also have good macros in their businesses, partly due to low debts, high-profit margins, and the fact that more people are isolated and mostly working remotely on their iPhones and Macbooks.
Cook, 59, disclosed five years ago, that he plans to give most of his fortunes away. Already, he has gifted millions of dollars' worth of Apple shares. His wealth could be lower, assuming he has made other undisclosed charitable gifts.
READ: App developers can now challenge Apple store guidelines 
Although if the world's most valuable tech company underperforms, it's also possible that the CEO will get none of such rewards.
At Tuesday's closing price of $114.09, the maximum number of shares Cook could receive are worth $114 million. That amount will rise or fall with Apple's stock price.
"Tim has brought unparalleled innovation and focus to his role as CEO, and demonstrated what it means to lead with values and integrity," Apple's Board of Directors said in a statement.
READ: This is what you get if you buy the latest FGN Reopening Bond
"For the first time in nearly a decade, we are awarding Tim a new stock grant, that will vest over time, in recognition of his outstanding leadership, and with great optimism for Apple's future as he carries these efforts forward," it stated.
The stock grant suggests that Cook's performance over the past decade is viewed highly by Apple's board, which wants to make sure that he will be paid competitively through 2025, if he continues to be the CEO of Apple.