Google to pay online publishers for high quality contents
Google will also offer to pay for free access for users to read paywalled articles on a publisher's site.
Google has on Thursday announced a new licensing program that will allow publishers earn money on high-quality content published on their sites.
This program will help participating publishers monetize their content through an enhanced storytelling experience that will provide readers an in-depth and factual analysis of current news.
According to a post on the Google blog, this becomes necessary in the midst of a global pandemic and concerns over the spread of misinformation and curated contents.
READ ALSO: Nigerian brands on alert as Facebook revises news feed algorithm
The program will start later this year with publishers in a number of countries across the globe.
"Alongside other companies, governments and civic society organizations, we're committed to playing our part to support news businesses. Today's undertaking exemplifies that, and we look forward to what we can all achieve together," the company said in its post.
READ ALSO: Profiles of the men who determine your internet experience
The company has already signed partnerships with local and national publications in German, Australia and Brazil.
"We are always keen to explore innovative ways to attract readers to our high-quality content," says Stephan Ottlitz, managing director of Germany's SPIEGEL Group, one of the publishing partners said.
"This interesting new partnership with Google will allow us to curate an experience that will bring our award-winning editorial voice into play, broaden our outreach and provide trusted news in a compelling way across Google products."
Where available, Google will also offer to pay for free access for users to read paywalled articles on a publisher's site. This will let paywalled publishers grow their audiences and open an opportunity for people to read content they might not ordinarily see.
This is only the most recent move of Google to support the news media as the Google news initiative had provided funding to more than 5300 local publications globally via a journalism emergency fund relief coma and ad-serving fee waiver on Google ad manager, among others.
How scammers use SIM cards to rob your bank accounts
An arrested fraudster has confessed to the methods use to rob bank accounts via access to your phone.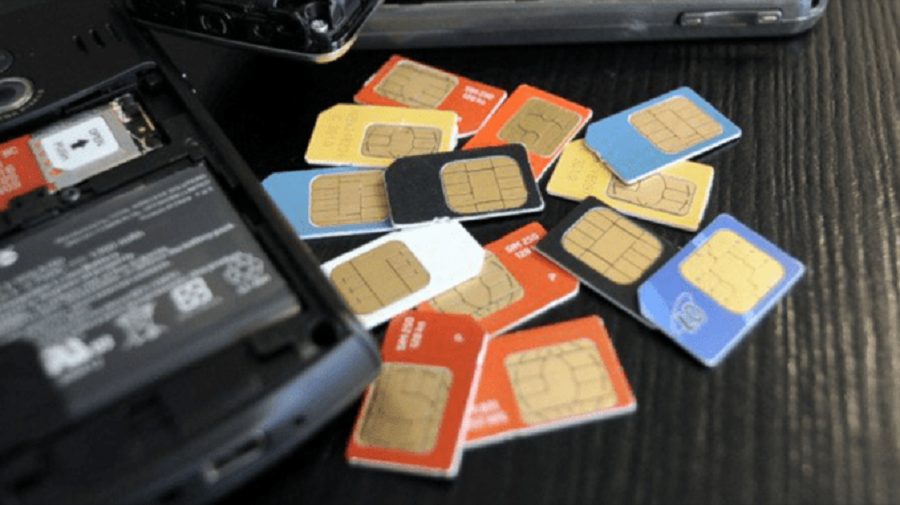 A lot of people are highly ignorant to how losing their phones to fraudsters can lead to a complete clean-up of their bank accounts.
If you ask any banker, he or she will tell you about the hundreds of customers who have often come crying to the banks for help after realising that the money in their bank accounts have either fallen short of what it should be or has hit red.
These frudsters do this by stealing victims' identity; name, address, bank information which they use in gaining access to their bank aacounts. They also use the stolen identity to defraud other people and even apply for loans, leaving the victim with debts.
A local fraudster arrested by the Police confesses to how he steals money from people's bank accounts through their SIM cards. He claims he does "Wire Wire" also called SIM transaction or "Joker wire" where he can unlock, transfer and withdraw from any SIM card that is linked to a bank account.
In a video posted on Twitter by Jubril Gawat, the Senior Special Assistant (SSA) on New Media to the Governor of Lagos State, Babajide Sanwo-Olu, the arrested fraudster confessed that once he gets hold of such a phone, he gains access to it easily by dialing the code, *425*100# to reveal the bank account connected to the SIM card.
For example, if it is an Access Bank aacount, he will dial *901*00# to show the users account balance. He will then proceed to reset the PIN, and the bank will ask for the account number and date of birth of the account holder. Since a lot of people save their account number on their contact list, He can easily get it there.
He will then proceed to use the account number to get the victim's BVN, then use the BVN to get all his/her details by dialing *565*0#. With this information, he will proceed to reset the PIN, then use the date of birth to create a new PIN. From there, he will be able to transfer money out of the account.
He explains further that if the SIM card owner is a salary earner or owns a salary account, he will be eligible to apply for loans. As long as it's the SIM used to receive bank account alerts, he can hack it. He does it so efficiently that the main owner of the account will receive no alert on any transactions done.
He transfers the stolen money to a "No trace Account" (Aza) using another stolen sim with its BVN to create it,
so the new account will be used to receive the funds and the owner of that stolen SIM card will be the one that will be traced.
Even if he does not see a SIM to use, as long as he can get the BVN, he can use it to receive the funds.
It can be tough to keep up with the many vices of internet fraudsters, who are constantly changing their techniques to keep ahead of the authorities. Being a victim of fraud can affect people of any age, and it can cost a lot of money.
We have valuable information we let out easily, but unconsciously. And there are people out there waiting to get hold of such information. It is advisable to always be careful of where and how we store our personal information.
Twitter launches Clubhouse competitor, Spaces
Twitter has launched Spaces, an app that could rival the popular Clubhouse.
Social media giant, Twitter has announced the launch of a voice content app for use mainly on iOS. Several users have been invited to join the Spaces feature for testing so far.
Twitter disclosed this in a statement on Wednesday announcing product updates and then during a Q&A session for the Spaces feature.
"Spaces is a place to come together, built around the voices of the people using Twitter, your Twitter community. Spaces are live for as long as they're open; once ended, they will no longer be available publicly on Twitter," Twitter said.
READ: Twitter considering subscription fee for Tweetdeck and other new features
It added that the feature would be rolled out to a select few to learn and gather feedback from a variety of communities on Twitter.
"While anyone on iOS will be able to join a Space, only people in the small group will be able to create Spaces. We will expand the list of people who can create Spaces over time," Twitter added.
READ: Twitter considers paying its staff in Bitcoin
What you should know 
Twitter is not the only social media giant working on a Clubhouse competitor. Nairametrics reported that Facebook is creating an audio chat similar to the popular audio chat app, Clubhouse.
New feature on Android allows you schedule text messages to send later
A new feature introduced on Android phones will allow users to schedule a message to be sent at a later time.
Google announced a new feature for Android phones that will allow you to schedule text messages to send at a later time and date.
This new feature will be available on Android 7 or newer versions of Android. You also need to have the latest version of Google Messages to enjoy this feature.
This new feature will allow you to compose a message ahead of time, whenever it's convenient for you, then schedule it to be sent later when it's a more appropriate time.
READ: Here's why Huawei's 'HarmonyOS' won't be replacing 'Android' anytime soon
According to Google, over half a billion people across the world use Messages to seamlessly and safely connect with family, friends, and others every month so this feature can be particularly helpful especially if you have friends, family, or coworkers, and colleagues at other times zones.
To use this feature, Download the latest version of Google Messages
Open Google Messages on your Android phone and choose who you want to send a message to.
Create your text.
Tap and hold the send button (instead of just tapping it).
A schedule menu pops up. Choose when you'd like to send it — either later today, later tonight, tomorrow, or a date and time in the future.
READ: Google threatens to remove its search engine from Australia due to media code
That's it. you'll see a confirmation that it's a scheduled message that won't arrive at the recipient until your chosen date and time.
Other features released for Android includes a new password checkup tool available on devices running on Android 9 and above that lets you know if the password you used has been previously exposed and what to do about it, along with other improvements to products like its screen reader TalkBack for the visually impaired.
READ: Google, Facebook, Twitter stocks drop, investors ponder if big techs have become too powerful
More intuitive gestures, a unified menu, a new reading control menu have been added to TalkBack, Dark theme on Google Maps, Assistant, and Android Auto.
Nairametrics | Company Earnings