Nigerian brands on alert as Facebook revises news feed algorithm
The recent announcement by social media giant Facebook of a change in its newsfeed algorithm has claimed its first casualty.
Recall that Facebook had earlier announced it is changing its News Feed to prioritize posts from friends, family members, and groups over posts from publishers and brands.
This according to Facebook will prioritize posts that ignite conversations and meaningful interactions between friends while demoting the many videos, news stories and business posts that users consume passively without commenting and sharing.
In the Facebook post, Mark Zuckerberg said the change was informed by research that shows the "well-being" of users is better served by connecting with friends and family than by "passively reading articles or watching videos."
"AS WE ROLL THIS OUT, YOU'LL SEE LESS PUBLIC CONTENT LIKE POSTS FROM BUSINESSES, BRANDS, AND MEDIA," ZUCKERBERG SAID.
The news has left many online publishers and brands uncertain about the impact it may have on their businesses, especially as many have pivoted to video and have leveraged on Facebook's 2 billion active monthly users to increase their views.
Reports, however, has it that this new algorithm tweak by the social media giant will negatively impact the survival of many online brands and publishers.
Recently, a digital publishing company Little Things announced it is shutting down operations. Launched in 2014, Little Things had amassed over 12 million Facebook followers, and its videos regularly generated thousands, if not millions, of views.
LittleThings, R.I.P. Oh the cruelty of algorithms

— Lucia Moses (@lmoses) February 27, 2018
Sadly, the introduction of this new feed algorithm by Facebook took out roughly 75% of Little Things' organic traffic while hammering its profit margins.
What this means for Nigerian Brands and Digital Publishers.
To win in a shifting social media environment, Nigerian brands and publishers must find ways to mitigate their dependence on Facebook to generate audience traffic, since that traffic will now decrease.
While some publishers that have taken advantage of clickbait images and titles may fail to succeed in this transition, those publishers that are truly creating good content with a good user experience will pull through.
Followers will always desire more content from their favourite outlets and from brands that they trust. Winning publishers can provide this solution by focusing their content distribution and monetization outside of the Facebook News Feed.
Nigerian brands and publishers must innovate their advertising strategies as well by moving beyond 'boring banner ads' and tapping into the shifting audience preferences for higher quality and more engaging content on social media platforms.
Nigerian Brands would have to create more engaging and interactive content such as Polls, questionnaires, contests.
Also, Facebook Live videos are more engaging and people like to spend more time in engaging with such content than just sharing a brand video.
Definitely, Marketers who were heavily reliant on Facebook will need to think of other social media channels to post brand updates and also rethink strategies of engagement on Facebook.
UK-based group to investment $245 million in 100 Nigerian businesses
A UK based organization is to partner local investment funds to disburse $245 million to 100 Nigerian businesses.
A UK-based development finance institution, CDC Group, has finalized plans to invest US$425 million as an aid to 100 businesses and 38,000 jobs in Nigeria.
This is sequel to its partnership with 40 investment funds such as Afreximbank, African Capital Alliance and Indoram, NAN reports
In a virtual visit to the country by the board of the organization led by Chief Executive, Nick O'Donohoe and Chairman, Graham Wrigley, the UK Government-funded organization stated that all earnings from its investments are ploughed back to improve the lives of millions of people in Africa and South Asia.
CDC Group noted that it paid a virtual visit to the Vice President of Nigeria, Prof. Yemi Osinbajo, and British High Commissioner to Nigeria, Catriona Laing, to discuss and ascertain the impact of CDC's aid to its investees through the COVID-19 crisis and understand how to stimulate recovery and growth.
The discussions also focused on CDC's own response to the pandemic through its preserved, strengthen and rebuild programme, the statement said
(READ MORE: WHO to secure initial COVID-19 vaccine for 20% of Africans)
Commenting on the rationale of the aid, the Chief Executive of the CDC Group, Nick O'Donohe said that, "Nigeria plays a key part in our strategy of partnership and investment for economic growth in West Africa. "Hosting our 2020 board trip– albeit virtually – in both markets is a testament to our commitment.
"Looking forward, we will continue to prioritise the post-COVID-19 recovery as part of the Build Back Better agenda.
"We are committed to supporting a deeper and more strategic bilateral partnership between the UK and Nigeria that is based on enhancing economic development, job creation, inclusion, trade and investment," O'Donohoe further remarked.
In a glowing tribute and commendation to the group, British High Commissioner to Nigeria, Catriona Laing CBE said CDC has been pivotal to creating jobs and supporting the growth of businesses by investing in the poorest countries across Africa, including Nigeria.
"CDC's commitment to the country signals to other UK investors that investing in Nigeria is possible and should be prioritized in order to help Nigeria and indeed, Africa, mitigate the impact of COVID-19," the envoy said.
Just-in: Nigeria's manufacturing sector contracts for 5th consecutive month – CBN 
The CBN disclosed in its September PMI report that the manufacturing sector contracted.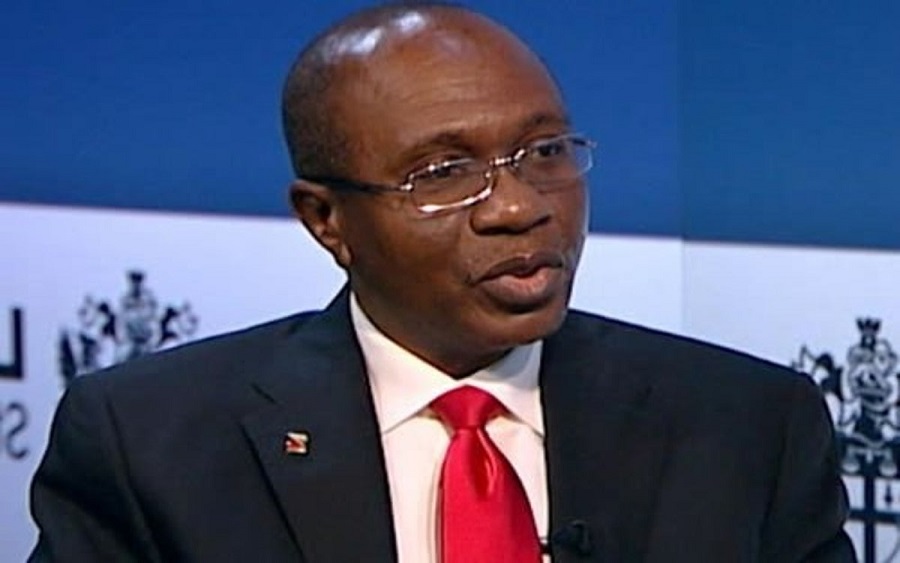 The Manufacturing Purchasing Managers' Index (PMI), in September 2020, has witnessed a contraction for the fifth consecutive month, as it stood at 46.9 index points. 
This was disclosed by the Central Bank of Nigeria (CBN), in its September PMI report released on Wednesday. 
The report stated that, out of the 14 subsectors surveyed, 4 subsectors reported expansion (above 50% threshold) in the review month in the following order: 
Electrical equipment

 

Transportation equipment 

 

Cement, and

 

Nonmetallic mineral products

 
The paper product subsector was stable. 
While the remaining 9 subsectors reported contraction (below 50% threshold) in the review month in the following order: 
Petroleum & coal products

 

Primary metal

 

Furniture & related products

 

Printing & related support activities

 

Food, beverage & tobacco products

 

Textile, apparel, leather & footwear

 

Chemical & pharmaceutical products;

 

Fabricated metal products and 

 

Plastics & rubber products

 
The Non-manufacturing sector PMI stood at 41.9 points in September 2020, indicating contraction in nonmanufacturing PMI, for the sixth consecutive month.  
Rack Centre to create West Africa's largest data centre in $100m expansion
Rack Centre's expansion programme will increase capacity to a total net lettable white space of 6000 square metres.
Leading carrier neutral data centre operator in West Africa, Rack Centre, has announced an expansion programme that will increase capacity to a total net lettable white space of 6000 square metres, which will pave way for 13MW of  IT power capacity in its Lagos campus.
This was disclosed in a press release by the company, which was seen by Nairametrics.
The expansion is expected to bring carrier neutral scale to West Africa, and this is in response to increasing demand for data centre space from cloud uptake, telecommunication investment and outsourcing of IT facilities by enterprises in the region.
READ: Multichoice, StarTimes, others' reception increase by 23% in Nigeria- Report
The funding for this expansion will come from a $250m pan-African data centre platform, established by Actis and Convergence Partners, a leading ICT infrastructure investor in Africa.
In addition to the expansion in  Rack Centre, the platform is also actively developing additional buy and build opportunities across Africa, to establish a network of carrier neutral data centres aimed at catering to carrier, cloud and hyperscale customers. 
Back story:  It is noteworthy that on March 2020, in a bid to pave way for the expansion programme, Actis, a London private equity firm, announced an investment in Rack Centre, taking a controlling stake in the business alongside Jagal.
READ: Are we heading towards a food crisis?
Why this matters
Nigeria is a key entry point for global telecommunications, content, and cloud players seeking access to the region. Despite the potentials of the country; with 138 million internet subscribers, more than any country in Africa or Europe, and the largest population and GDP in Africa, a lack of cost-effective, energy-efficient IT infrastructure, has been a constraint to doing business in the region. 
However, in a bid to create unrestricted connectivity between customers, telecommunication carriers, and internet exchange points within its data centres in the region, as a unique scale carrier neutral player, Rack Centre brings global best practice to Nigeria, as the first carrier neutral data centre in the region, to achieve Uptime Institute Tier III Certification of Constructed Facility (TCCF).
READ: Lagos announces N10 billion public-private partnership for aquaculture centre
The global leaders that the platform has engaged include:
Tim Parsonson, Co-founder, Teraco Data Environments – the largest carrier neutral operator in Africa, who joins the Board as Chairperson on the board.

Frank Hassett, a veteran of the global data centre industry and previous Vice President of Infrastructure, at Equinix, brings over 1300MW of build and operate experience, to assist with hyperscale expansion.
While speaking on the expansion of capacity, Andile Ngcaba, Chairman of Convergence Partners, said;  "Africa is at the start of a critical time in its development, as the 4th industrial revolution offers the chance to leapfrog many of Africa's challenges, and harness the immense potential of its people. Convergence Partners is delighted to partner with Actis in accelerating the growth of high quality data centre infrastructure, an indispensable part of the foundation of this revolution in the region."
Dr Ayotunde Coker, Managing Director of Rack Centre, emphasized that the group is proud of the quality and scale bar which they have set in the region.
"We are proud of the quality and scale bar we have set in the region and are scaling to be the de-facto digital data hub for West Africa
"Mass adoption of digital working models and content distribution is driving growing investment in the region and Rack Centre offers a world class location to house these IT and telecoms facilities," Coker said.
Supporting this ambition, engineering consultancy Arup, have been appointed for the project.  The leadership status of Arup is uncontested,  having designed over 2,000MW of IT capacity for industry-leading tech giants, and co-location providers across the globe.