Nigerian brands on alert as Facebook revises news feed algorithm
The recent announcement by social media giant Facebook of a change in its newsfeed algorithm has claimed its first casualty.
Recall that Facebook had earlier announced it is changing its News Feed to prioritize posts from friends, family members, and groups over posts from publishers and brands.
This according to Facebook will prioritize posts that ignite conversations and meaningful interactions between friends while demoting the many videos, news stories and business posts that users consume passively without commenting and sharing.
In the Facebook post, Mark Zuckerberg said the change was informed by research that shows the "well-being" of users is better served by connecting with friends and family than by "passively reading articles or watching videos."
"AS WE ROLL THIS OUT, YOU'LL SEE LESS PUBLIC CONTENT LIKE POSTS FROM BUSINESSES, BRANDS, AND MEDIA," ZUCKERBERG SAID.
The news has left many online publishers and brands uncertain about the impact it may have on their businesses, especially as many have pivoted to video and have leveraged on Facebook's 2 billion active monthly users to increase their views.
Reports, however, has it that this new algorithm tweak by the social media giant will negatively impact the survival of many online brands and publishers.
Recently, a digital publishing company Little Things announced it is shutting down operations. Launched in 2014, Little Things had amassed over 12 million Facebook followers, and its videos regularly generated thousands, if not millions, of views.
LittleThings, R.I.P. Oh the cruelty of algorithms

— Lucia Moses (@lmoses) February 27, 2018
Sadly, the introduction of this new feed algorithm by Facebook took out roughly 75% of Little Things' organic traffic while hammering its profit margins.
What this means for Nigerian Brands and Digital Publishers.
To win in a shifting social media environment, Nigerian brands and publishers must find ways to mitigate their dependence on Facebook to generate audience traffic, since that traffic will now decrease.
While some publishers that have taken advantage of clickbait images and titles may fail to succeed in this transition, those publishers that are truly creating good content with a good user experience will pull through.
Followers will always desire more content from their favourite outlets and from brands that they trust. Winning publishers can provide this solution by focusing their content distribution and monetization outside of the Facebook News Feed.
Nigerian brands and publishers must innovate their advertising strategies as well by moving beyond 'boring banner ads' and tapping into the shifting audience preferences for higher quality and more engaging content on social media platforms.
Nigerian Brands would have to create more engaging and interactive content such as Polls, questionnaires, contests.
Also, Facebook Live videos are more engaging and people like to spend more time in engaging with such content than just sharing a brand video.
Definitely, Marketers who were heavily reliant on Facebook will need to think of other social media channels to post brand updates and also rethink strategies of engagement on Facebook.
Updated: President Buhari appoints new Service Chiefs
President Buhari has appointed new Service Chiefs to replace the former with immediate effect.
President Muhammadu Buhari has appointed new Military Service Chiefs, and congratulated the outgoing Service Chiefs for efforts of "enduring peace to the country."
The appointments was disclosed by Presidential media aide, Femi Adesina in a social media post on Tuesday.
Adesina said: "PMB appoints new Service Chiefs. Maj Gen LEO Irabor, CDS, Maj Gen I Attahiru, Army, Rear Adm AZ Gambo, Navy, AVM IO Amao, Air Force. He congratulates outgoing Service Chiefs on efforts to bring enduring peace to the country."
President Buhari had come under heavy criticism in the last couple of years over his failure to sack the Service Chiefs for failing to tackle insecurity in the country.
"I have accepted the immediate resignation of the Service Chiefs, and their retirement from service. I thank them all for their overwhelming achievements in our efforts at bringing enduring peace to Nigeria, and wish them well in their future endeavours," Buhari disclosed in a separate statement.
I have also appointed new Service Chiefs, to replace the retired officers:

Major-General Leo Irabor, Chief of Defence Staff

Major-General I. Attahiru, Chief of Army Staff

Rear Admiral A.Z Gambo, Chief of Naval Staff

Air-Vice Marshal I.O Amao, Chief of Air Staff.

— Muhammadu Buhari (@MBuhari) January 26, 2021
What you should know: The outgoing Service Chiefs were appointed by President Buhari in 2015 and despite clamour from several quarters for the President to replace them with fresh blood, nothing happened until today's announcement.
BREAKING: CBN retains MPR at 11.5%, holds other parameters constant
The CBN voted unanimously to keep the Monetary Policy Rate (MPR), at 11.5% and other parameters constant.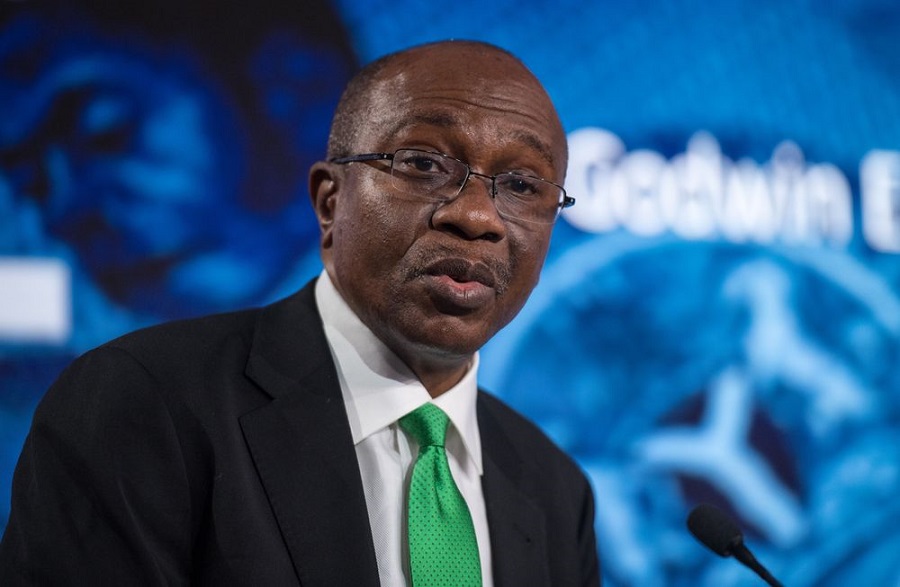 The Monetary Policy Committee (MPC), of the Central Bank of Nigeria (CBN), has voted unanimously to retain the Monetary Policy Rate (MPR) at 11.5%
This was disclosed by Governor, CBN, Godwin Emefiele while reading the communique at the end of the MPC meeting on Tuesday 26th January 2021.
Other parameters such as Cash Reserve Ratio (CRR), Liquidity ratio, and asymmetric corridor remain unchanged.
Highlights of the Committee's decision
MPR retained at 11.50%
The asymmetric corridor of +100/-700 basis points around the MPR
CRR was retained at 27.5%
While Liquidity Ratio was also kept at 30%
More details shortly…
FG says N10 billion disbursed funds not only for Covid-19 vaccines
FG has clarified that the N10 billion it earlier disbursed was not only for the development of Covid-19 vaccines.
The Ministry of Finance, Budget and National Planning has said that the N10 billion it released for vaccine development is not only for the production of Covid-19 vaccines.
This was disclosed by the Director-General of the Budget Office, Mr. Ben Akabueze, representing the Finance Minister during a meeting with the National Assembly Joint Committee on Health on Monday, reported by NTA.
Following the announcement of the disbursement of the sum of N10 billion to the Ministry of Health for the development of Covid-19 vaccine, the Joint Committee scheduled a meeting with the Ministers of Finance and Health for clarifications on the funds.
READ: Covid-19: EU says it will force vaccine companies to respect supply contract
"The joint committee is invited to note that N10 billion has been released, to the Federal Ministry of Health under the budgetary vote referenced in above," Akabueze said.
Ibrahim Oloriegbe,  Chairman, Senate Committee on health, said the Committee wanted to know what the use of the funds was for and urged against the implementation of a lockdown.
"We got to see that what was released was in line with what was already there, for preparing the country for all other vaccines arrangements
"So our economy, we only need to live with covid, we cannot with due respect, contaminate Nigeria with a lockdown, it will badly affect our economy," Oloriegbe said.
READ: Covid-19: U.S. donates field hospital worth $1.3m to Nigeria
The committee also said the total aim is to see how Nigeria can develop its capacity towards the development of vaccines,
The Joint Committee, therefore, resolved that the Minister of Health who was absent at the meeting should appear before it on Tuesday for a breakdown on the proposed use of the funds.
What you should know: Nairametrics reported last week that the Federal Government, through the Ministry of Finance, announced the sum of N10billion for the production of vaccines in Nigeria, to fight the coronavirus.