Nigeria confirms no plans for fresh Eurobond issues
Nigeria will focus on "cheaper" domestic borrowing and loans from concessional sources.
Nigeria confirmed on Tuesday that it has no plans to source debt from the Eurobond market this year as it shifts its focus to domestic borrowing and sourcing from concessional sources. This was confirmed by the DG of the Debt Management Office, Patience Oniha at an investor conference held on Tuesday.
The Investors Conference with the Federal Government of Nigeria was put together by CitiBank. The conference which was held online was titled COVID-19, Economic and Budgetary Update. Nairametrics listened in on the Conference Call.   
Nigeria was represented by the following government officials Zainab S. Ahmed – Finance Minister, Godwin Emefiele – CBN Governor, Patience Oniha – DG DMO, Ben Akabueze – DG Budget Office, and a representative of the Hon. Minister of Health.
READ MORE: Vultures in flight: Should Nigeria consider suspension of sovereign debt payments like Argentina?
In responding to a question about any possibility of Nigeria selling new Eurobond issues this year she explained that focus remains to borrow from the domestic market and from concessional sources like the World Bank and IMF. She also cited the low-interest-rate environment as a major incentive for borrowing locally.
"When we saw where the market was based on the challenges we needed to address in terms of  Covid-19 we planned the borrowing to be domestic and then external from concessional sources. We did not include the plan for this year to access the international market. We did not know how long this we last, what the cost will be and all the countries that came to the market were all investment-grade so we did not want to take a chance" she clarified.
She then confirmed that new Eurobond sales are not planned for this year but did not entirely rule it out. "Not for this year but certainly to go back to that market (Eurobond Market) we have to see where the levels again remember that I said borrowing in the domestic cheaper than borrowing in the international market. Having said that I haven't seen any country in the B- rating in the market at this time" she concludes.
READ ALSO: Debt profile: Bankruptcy looms, Obasanjo warns FG  
On whether Nigeria was seeking a debt relief from its creditors she maintained this was not the case and that the country was not seeking any debt relief.  According to Oniha, "Nigeria is not looking to getting a relief from its creditors whether commercial or bilateral." Commercial loans refer to loans sold on the foreign market like Eurobonds while bilateral loans are loans between countries like that between China and Nigeria.
Nigeria obtained a $3.4 billion Rapid Instrument Loan from the IMF in August as the impact of the Covid-19 pandemic ravaged the economy. At the same investor conference, the Minister for Finance Zainab Ahmed confirmed that the country has close to closing out a $1.5 billion World Bank facility for the Federal Government and another $1-1.5 billion for States.
Download the Nairametrics News App
Nigeria has seen its debt profile rise to N27.4 trillion or $84 billion as at December 2019. The loans are divided into foreign at $27.6 billion or N9 trillion and domestic at N18.3 million or $56.3 billion. Nigeria's public debt profile is likely higher than these figures when you account for the recent devaluation and net new loans obtained this year. The DMO is yet to publish the latest figures for Nigeria's public debt in 2020. However, as at March 2020, the Federal Government had a domestic debt stock of N14.7 trillion.
Nigeria's treasury bills rate falls to 0.5% per annum
Nigeria's treasury bills rate was oversubscribed despite falling to 0.5%.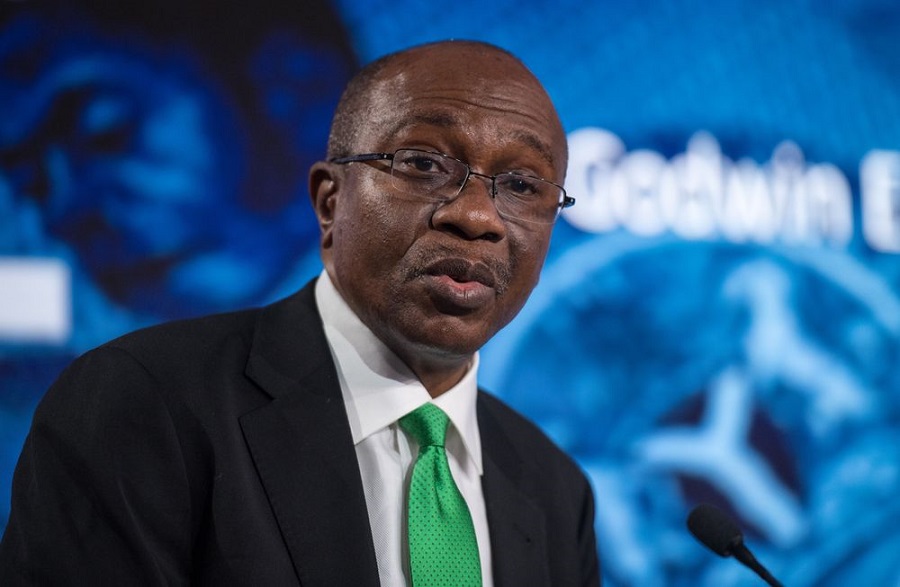 The latest treasury bills auction by the Central Bank of Nigeria reveals a 91-day bill sold for an interest rate of 0.34% one of the lowest in the history of the auction.
Treasury bills rate has fallen sharply since the central bank switched monetary policy from fighting inflation and attracting foreign portfolio inflows to boosting domestic credit. The CBN has frequently deployed heterodox policies over the years adopting what Nairametrics research has come to characterize as Meffynomics.
In the last action two weeks ago treasury bills stop rates for a 91-day bill was 1%. The latest auction also reveals 182 and 364-day bills have fallen to 0.5 and 0.98% respectively. Despite the drops, subscription rates for the bills more than doubled the actual bills on offer. For example, N84.8 billion subscription as against N49.8 billion for a 91-day bill. Even more shocking was the one year bill with investors staking a whopping N694.9 billion in subscription against N93.9 billion on offer.
What this means: The current rates are the closest we have seen to 0% suggesting that investors are willing to earn next to nothing rather than take risks in a failing economy.
Nigeria's inflation rate is 13.71% and galloping towards stagflation. Nigeria is expected to announce it is formally in a recession in the coming weeks as the National Bureau of Statistics collates its data.
Billions have poured into the stock market in recent weeks as investors search for investments with better yields.
However, there are limited stocks out there that can guzzle up the hundreds of billions of naira available for investing.
NB Plc to raise additional N20 billion from its N100 billion Commercial Paper
Nigerian Breweries has announced the continuation of its N100 billion Commercial Paper (CP) Issuance Programme.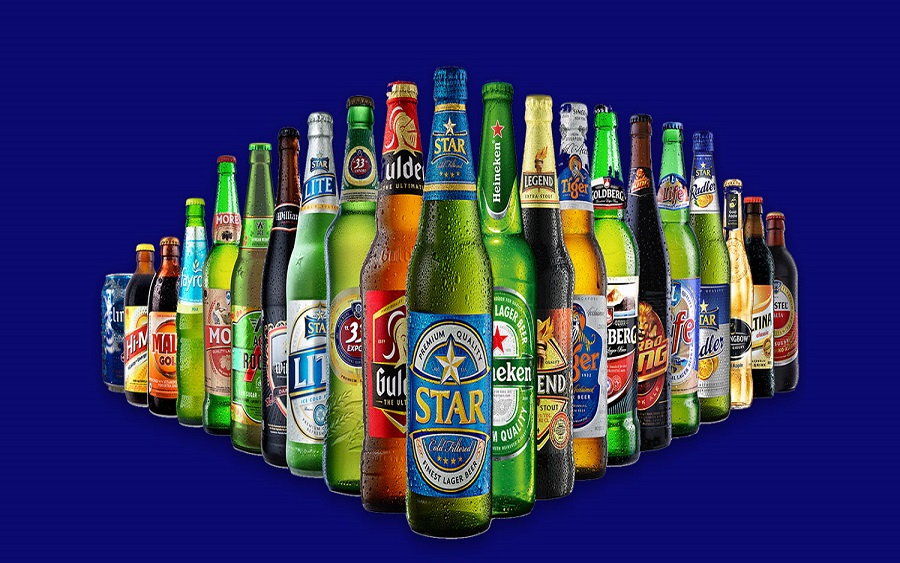 Nigerian Breweries has announced the continuation of its N100 billion Commercial Paper (CP) Issuance Programme in a bid to raise up to N20 billion to support its short term funding needs. The company has launched Series 9 and 10 of the programme for this purpose.
This information was disclosed in a notification signed by the Company's Secretary, Uaboi G. Agbebaku, and sent to the Nigerian Stock Exchange.
The notification reads;
"[Nigerian Breweries Plc] is pleased to inform the Nigerian Stock Exchange and the investing public of the continuation of its "CP" (Commercial Paper) programme with the launch of Series 9 and 10 of the programme.
"Series 9 of the Commercial Paper programme would be for a tenor of 180 days, while Series 10 would be for 270 days. However, the launch of the CP opens today 23rd October 2020."
(READ MORE:Nigerian Breweries stock up by 58% since August )
What you should know
According to data obtained from Financial Market Dealers Quote (FMDQ), Nigerian Breweries has raised up to N90.12 billion since the start of the year.
N52.76 billion was raised from Series 6 between February 12 to November 6, 2020.
N13.03 billion was raised from Series 7 from April 15 to October 14, 2020.
N24.33 billion was raised from Series 8 from April 15 to January 8, 2021.
The recent issuance of the Series 9 and 10 CP will bring the total funds raised to N110.12 billion.
Why it matters
The CP will help the company navigate through the recent impact of COVID-19 and other trade disruptions.
The programme will strengthen the balance sheet of the company, and enable the brewer to execute its plans while delivering value to customers and creating wealth for shareholders,
In like manner, the CP programme is expected to provide opportunities for non-equity investors to invest in the company and support its cost management initiatives.
Commercial Paper value appreciates by N243 billion YOY, hits N539.8 billion in H1, 2020
Commercial Paper value appreciated by 81.9% to N539.8 billion in 45 issuances as of H1, 2020.
Commercial Paper value hits N539.8 billion as of June 2020, as the value appreciated by 81.9% from N296.8 billion in 44 issuances as of H1, 2019 to N539.8 billion in 45 issuances as of H1, 2020. This is according to a recent report by PWC titled, "Nigeria Capital Market Update."
READ: CBN invests over N120 billion on 320,000 farmers across CTG within four years
As regards industry spread, the financial services sector accounted for 32% of the proceeds raised as of H1 2020, followed by the consumer goods sector representing 26% of total proceeds. ICT raised 19% and Industrial goods contributed 18%.
READ: Zenith Bank's Profit After Tax in H1,2020 rises by 16.8% to N103.8 billion
In terms of yearly appreciation, Commercial Paper value has maintained an upward trend, recording N114 billion as of the end of 2016, N221 billion in 2017, N402 billion in 2018, and N540 billion in H1, 2020.
What this means
Activities in the Commercial Paper market maintained its upward trajectory as more blue-chip companies continue to access short term funding from a diversified investor base, through the capital market and on favorable terms.
READ: TradeDepot raises $10 million in pre-Series B equity round
What you should know
Commercial Paper is a commonly used type of unsecured, short-term debt instrument issued by corporations, typically for the financing of payroll, accounts payable and inventories, and meeting other short-term liabilities. Maturities typically last several days and rarely range longer than 270 days.
It is usually issued at a discount from face value and reflects prevailing market interest rates.
Explore Data on the Nairametrics Research Website
Use Advanced Financial Calculators on Nairametrics